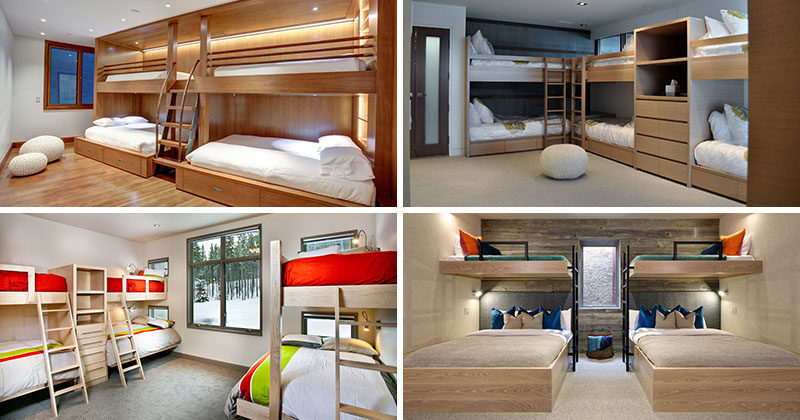 Sleepovers, extended family, and unexpected guests all make having extra sleeping space necessary. But why stop at just one extra bed when you could have six?
Here are 9 examples of bedrooms that can comfortably accommodate six sleepers all at once.
---
1. This ski home, designed by New Mood Design, has a bedroom with 6 built-in beds, perfect for sleepovers on the slopes.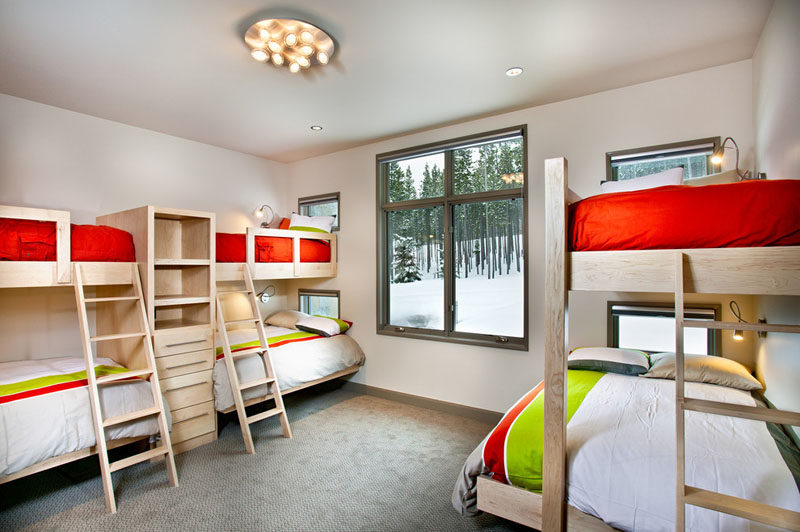 ---
2. These six bunks were designed and custom built by Accent Custom Furniture to fit the room perfectly.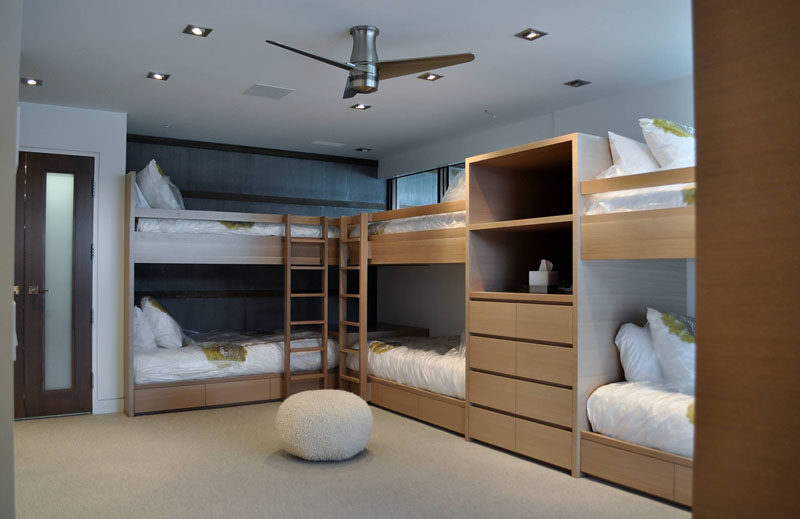 ---
3. This pool house, designed by Marlon Blackwell Architects, has an upper level with bunk beds running the length of the space.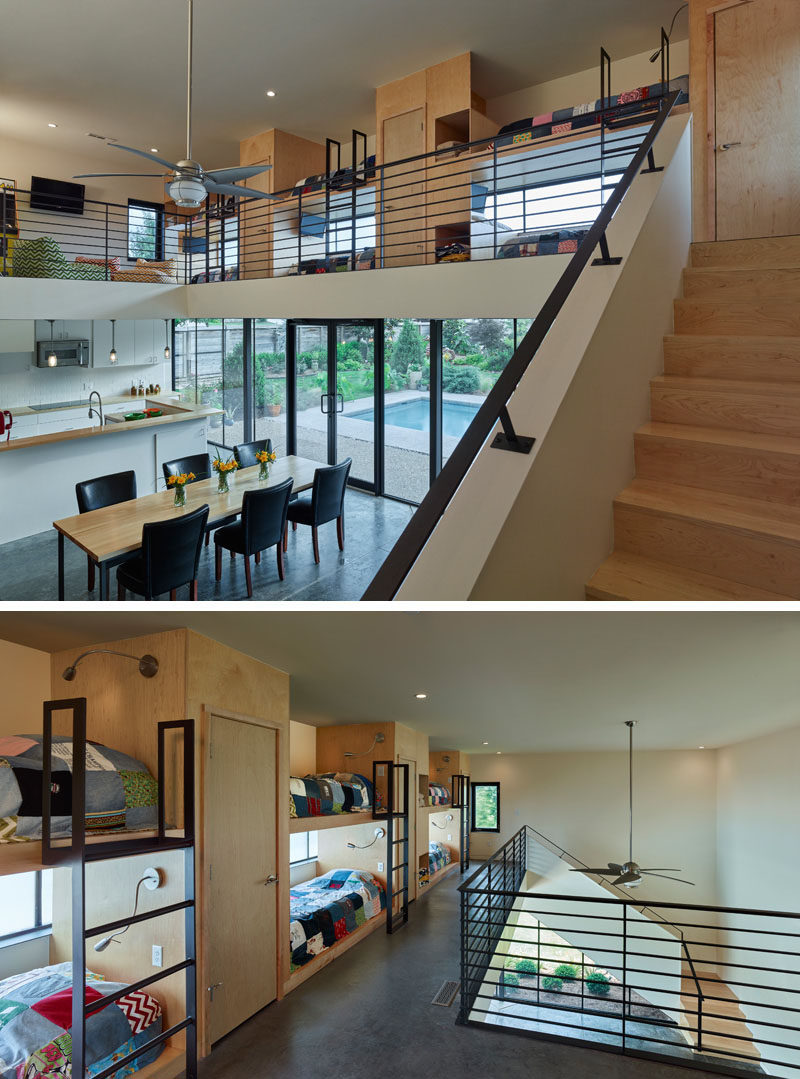 ---
4. These six standalone bunk beds can be found in an old converted Spanish stable designed by Abaton Architects.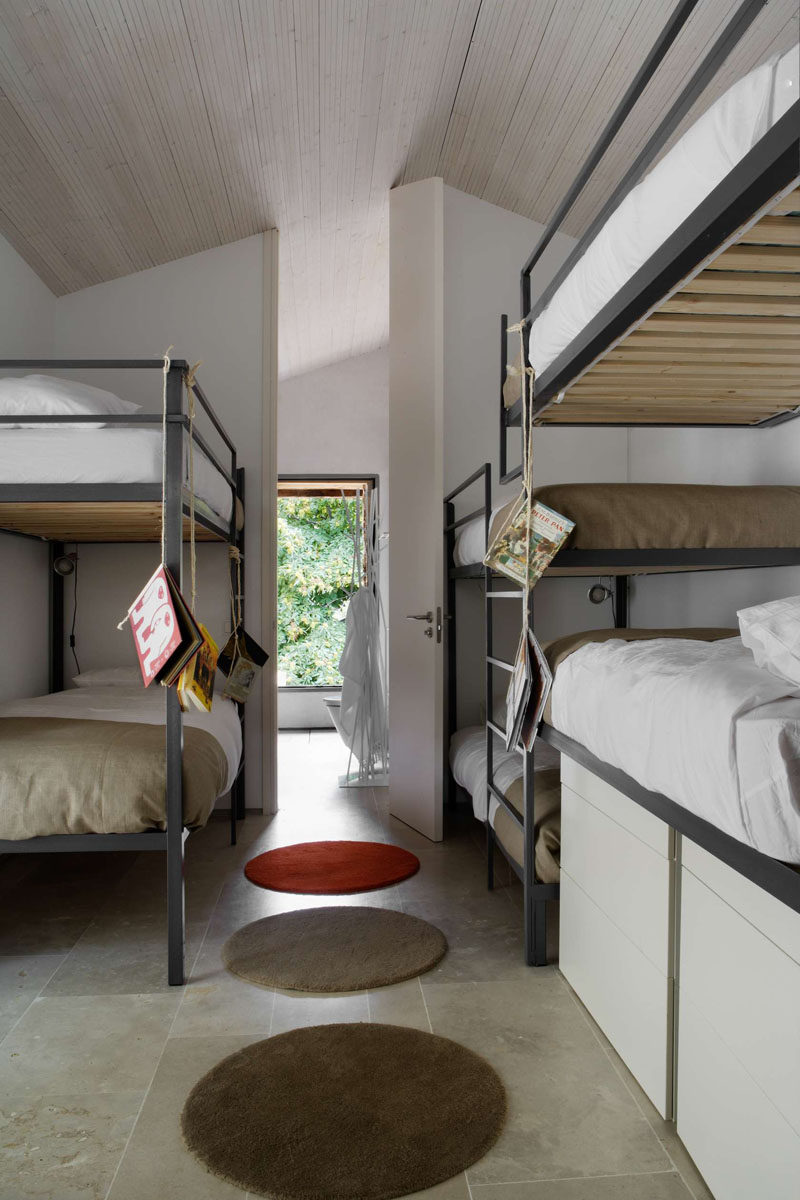 ---
5. These six built-in bunk beds, in a home designed by Swaback Partners, line the entire side of the room, with storage opposite. The lower beds also have screens to separate them.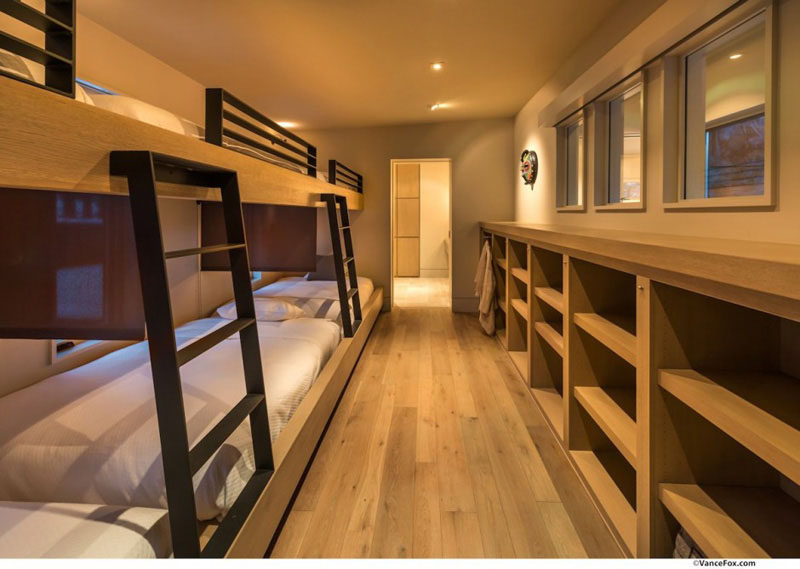 ---
6. This guest room, in a home designed by MU Architecture, has enough beds for sleeping six, and a single ladder for reaching the two top bunks.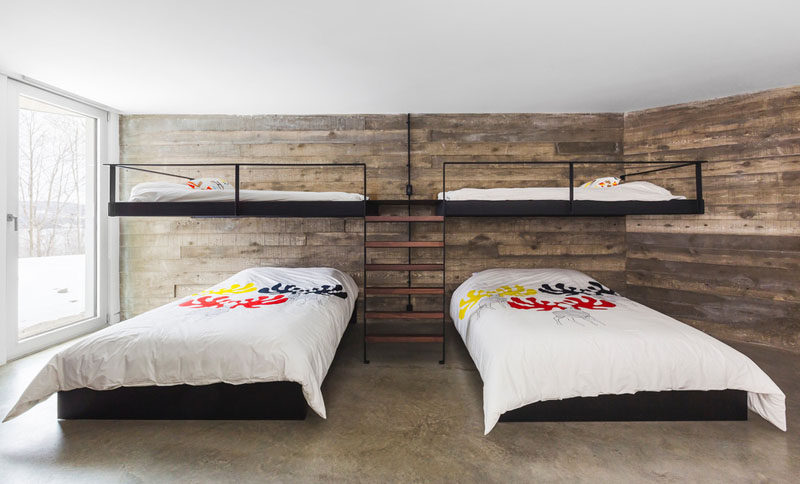 Photography by Ulysse Lemerise Bouchard (YUL Photo)
---
7. These bunk beds are positioned around a window, so not to block the natural light from entering the space. The room, designed by Kaegebein Fine Home Building, has two double beds underneath the top two single bunks, to allow it to comfortably sleep 6.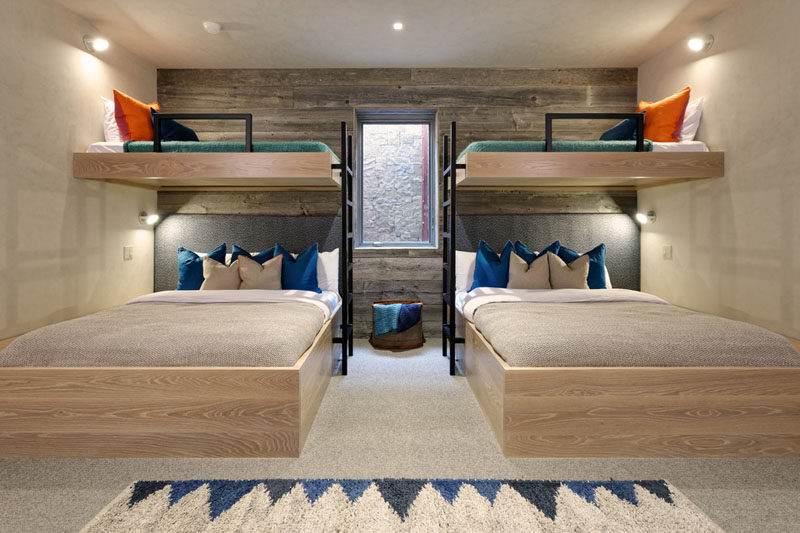 ---
8. Zone 4 Architects designed this wooden bunk bed unit, with hidden lighting and storage, that has two larger beds located below the two upper bunks, making it an ideal place to sleep six.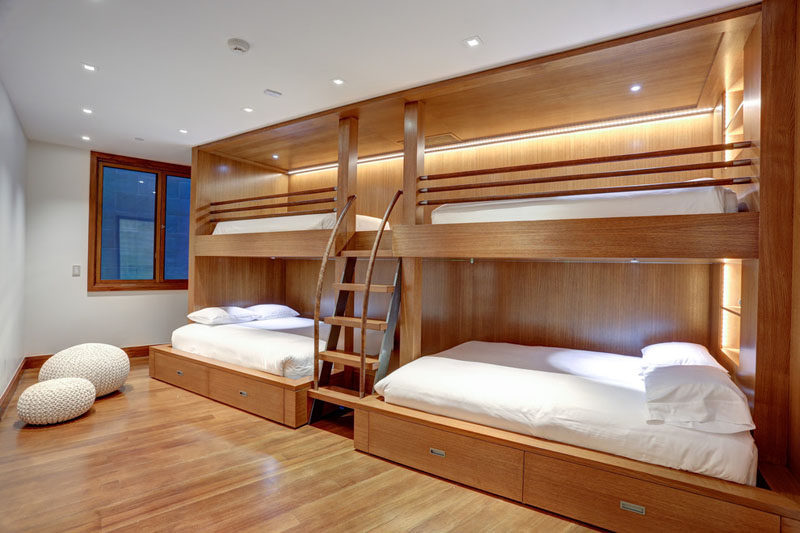 ---
9. These bunk beds, in a home designed by ARKit, both have trundle beds that roll out on the floor, so six people could sleep in this room.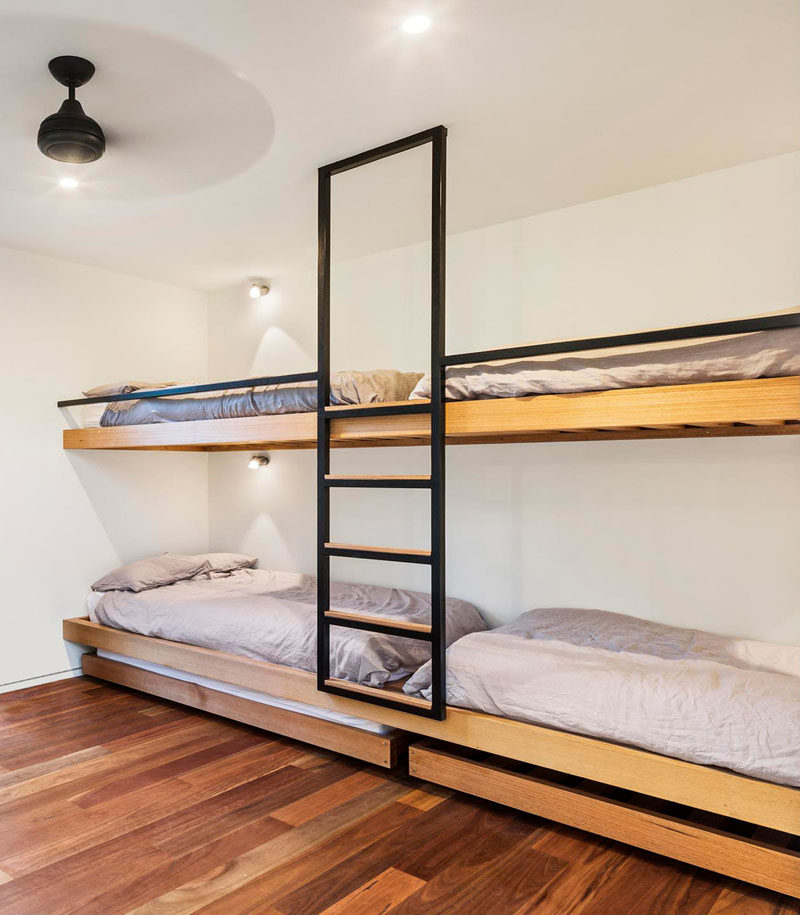 ---