Moloney Architects have designed the Invermay House, a home for a family located in a rural area just outside of Ballarat, Australia.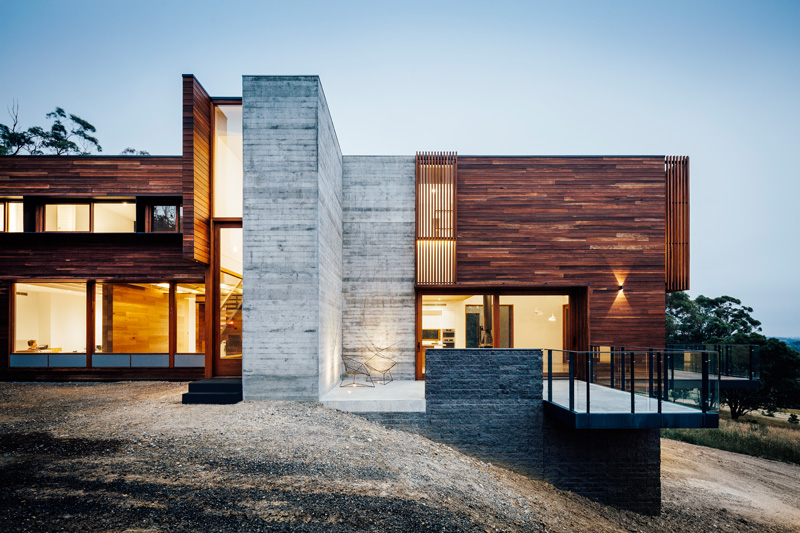 The architect's description
The original house on the site was a 2 bedroom early 80's asbestos clad "A" frame building that had glimpses of views over the township from the attic level.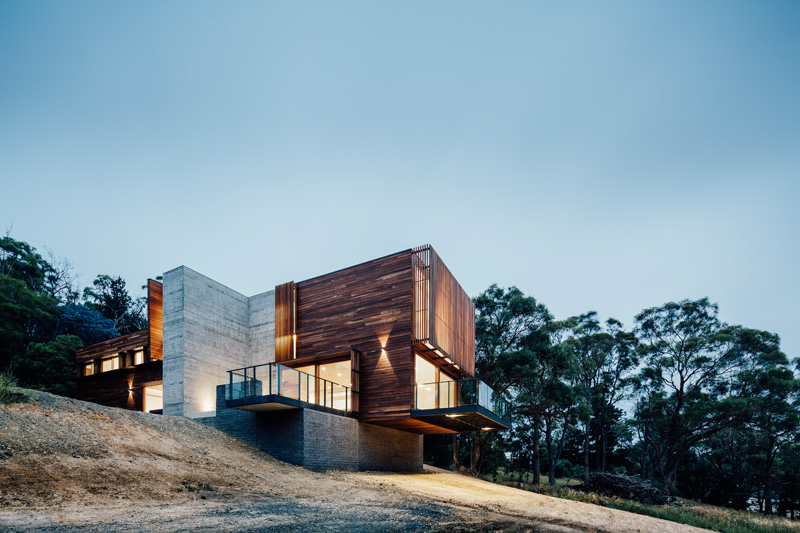 The clients have four children, and came to us with a brief for a larger family home on the site. They were interested in developing a plan with as many rooms as possible oriented north for sunlight access. They also wanted their living area to be on the ground floor so that they could walk straight out into the landscape.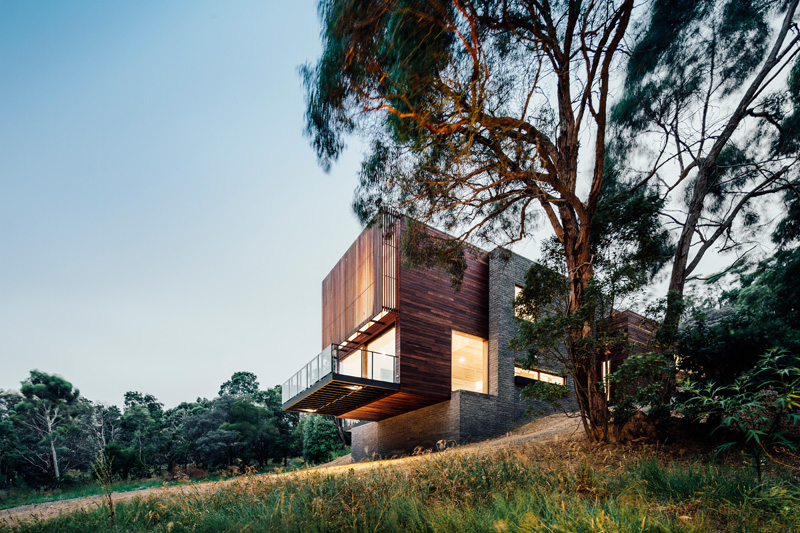 The design response is a simple rectilinear form that cantilevers over the hillside. All living spaces are on the ground floor, with wide sliding doors giving access to the landscape.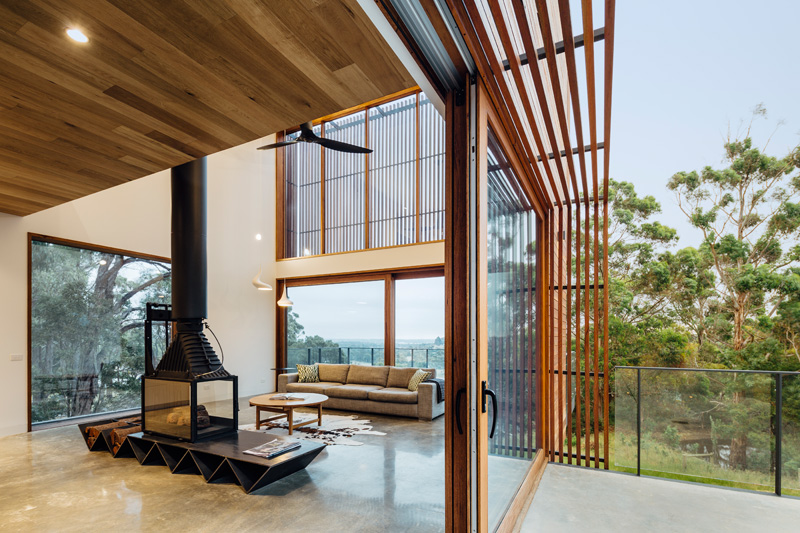 Views into the tree canopy level start to open up as the house starts to edge out over the hillside.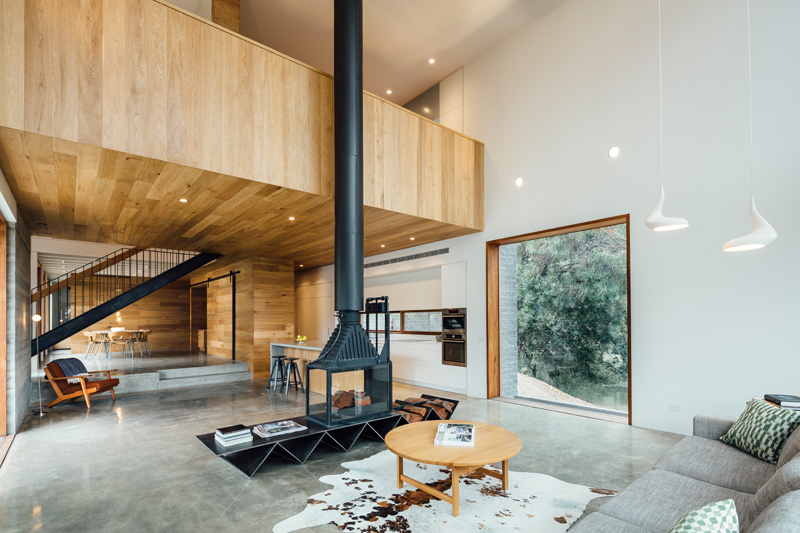 At the end of the cantilever there is a 'view deck' – a small gathering space for watching the sunset and the town lights.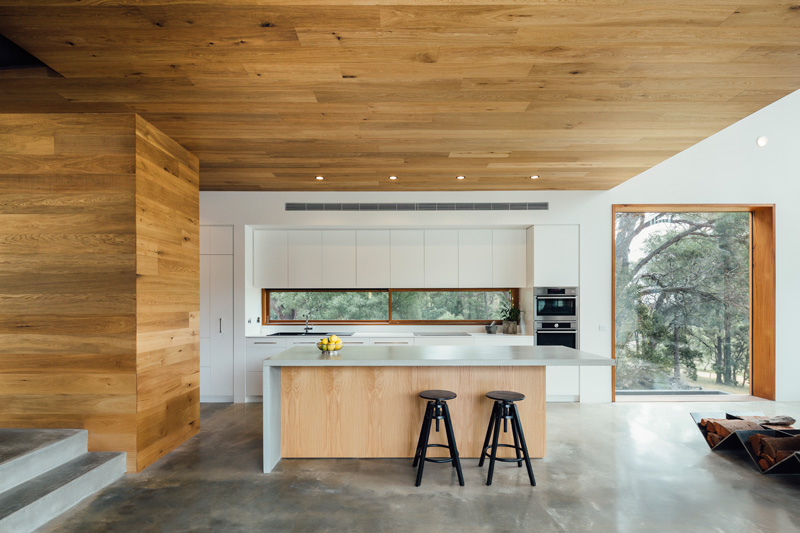 The upstairs plan includes two large void spaces, one above the entry space and one above the downstairs living area.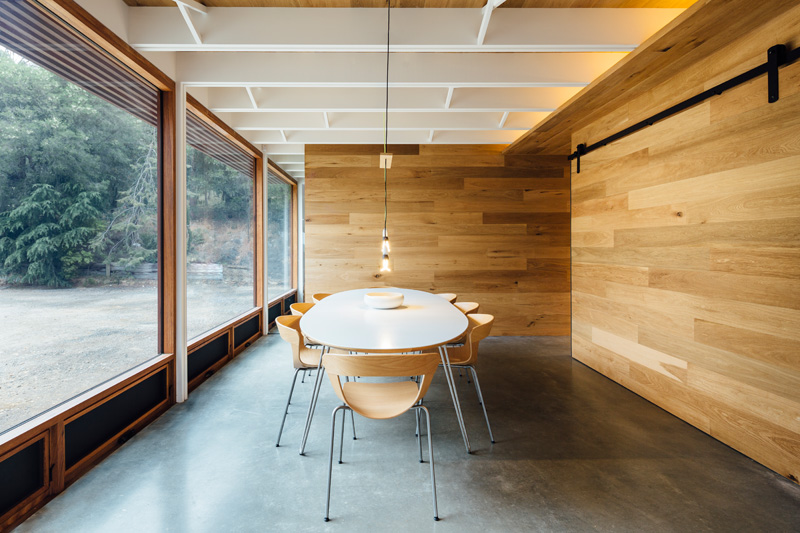 The void connect the spaces vertically, and operable skylights allow warm air to vent through the roof during summer.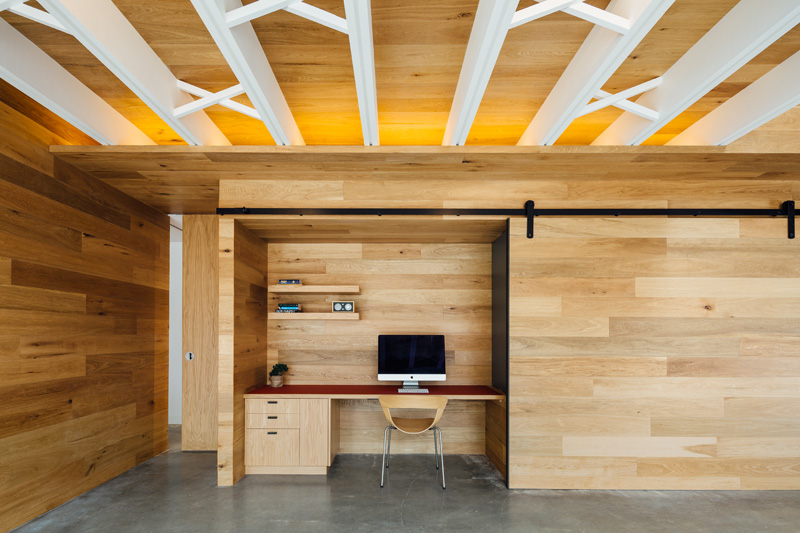 Upstairs, the sleeping are aligned in a row to give each space access to the winter sunlight.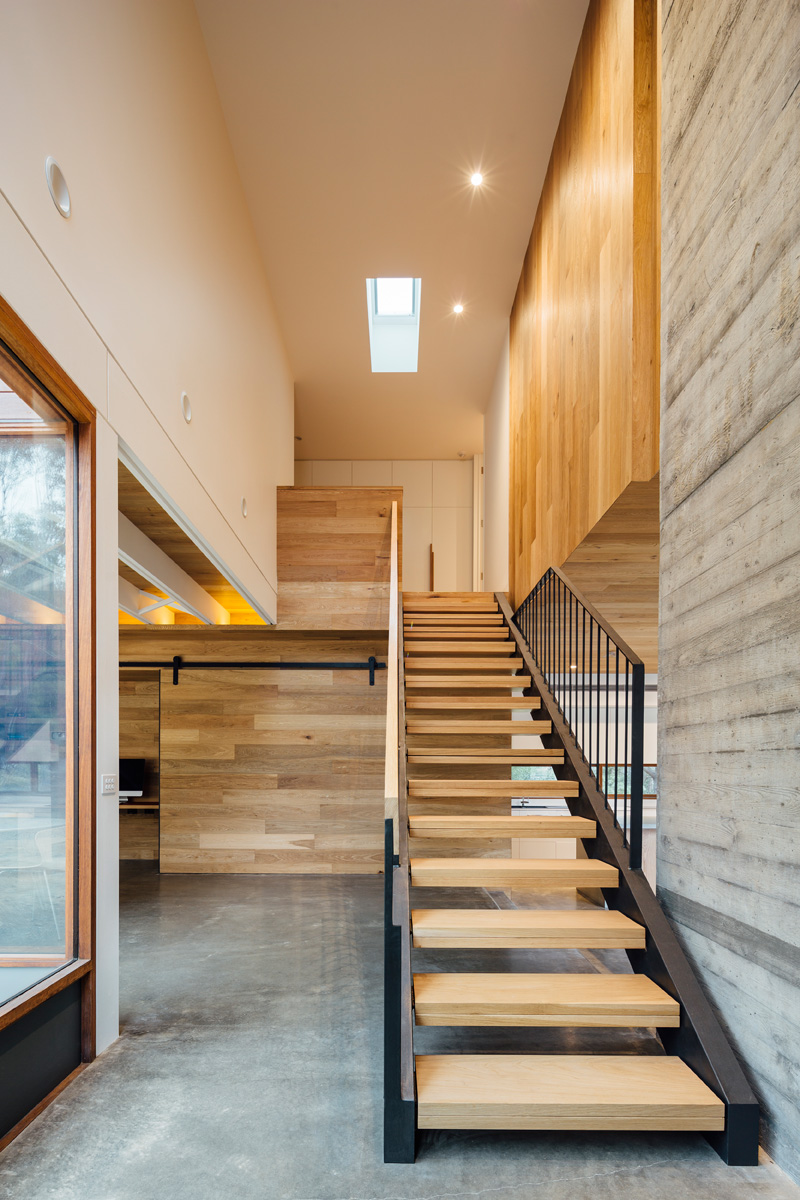 The facade design uses material and window groups as a discrete geometric elements of the composition. The exterior forms echo the horizontally and vertically interconnected spaces within. The monolithic concrete wall that wraps around the entry and stair was made in-situ, and features a board-marked finish to both sides.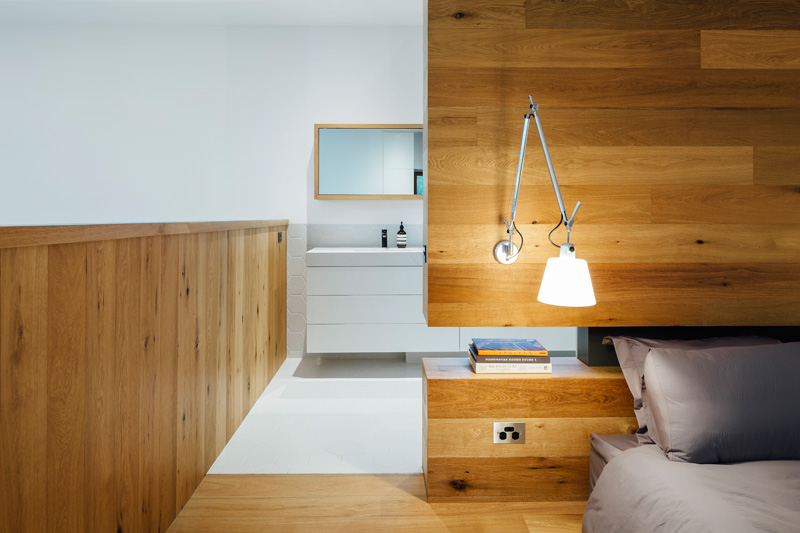 This massive form acts to visually anchor the double storey cantilever back to the hillside.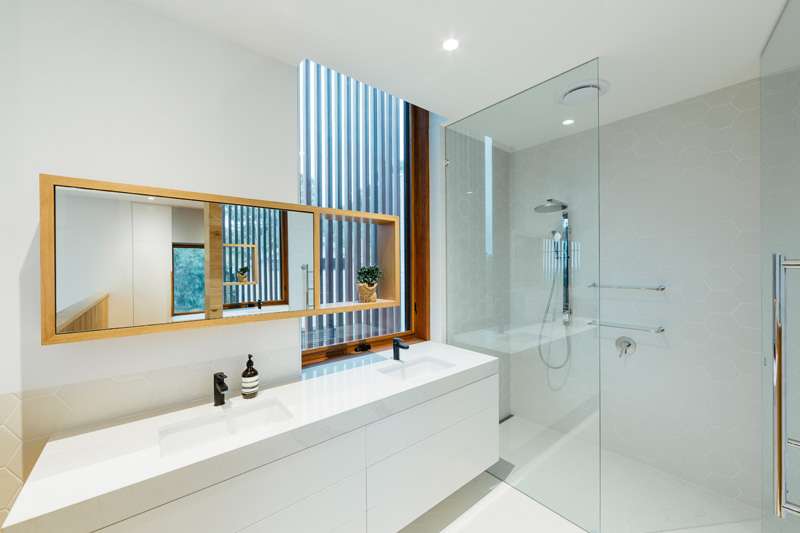 Architect: Moloney Architects
Photography by Michael Kai