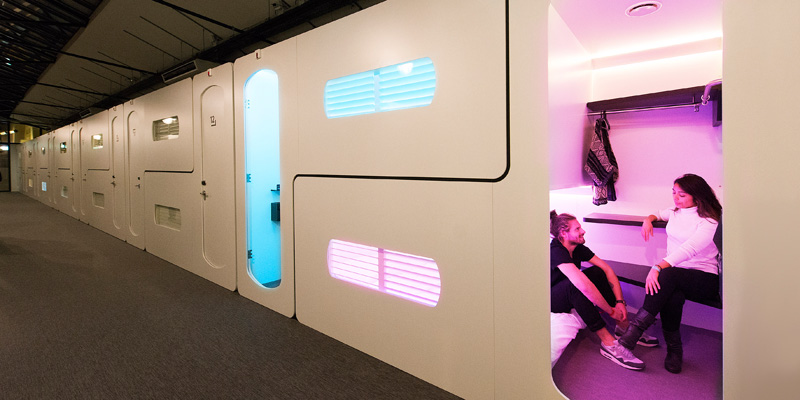 There's a recently opened hotel in Amsterdam called "CityHub, which is aimed at Generation Y (currently 25-35 years old) travellers that are all about a digital lifestyle.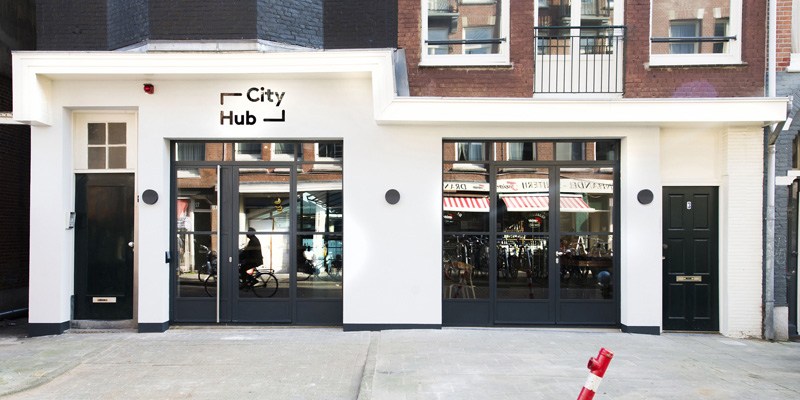 Generation Y are connected 24/7 and are comfortable in a world filled with touch screens and quick service. Located in an old industrial warehouse, CityHub combines the privacy of a hotel, but the affordability of a hostel.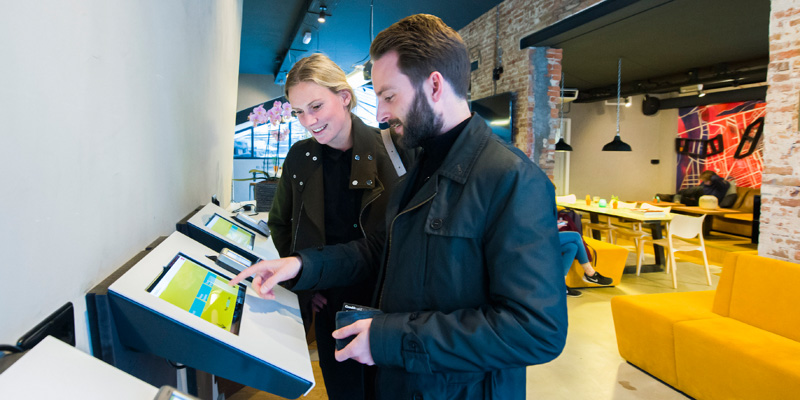 Here you can see the "hangout," which is a spacious lounge where travellers can get together, and with the use of a personal RFID wristband, can check themselves in and serve themselves at the bar.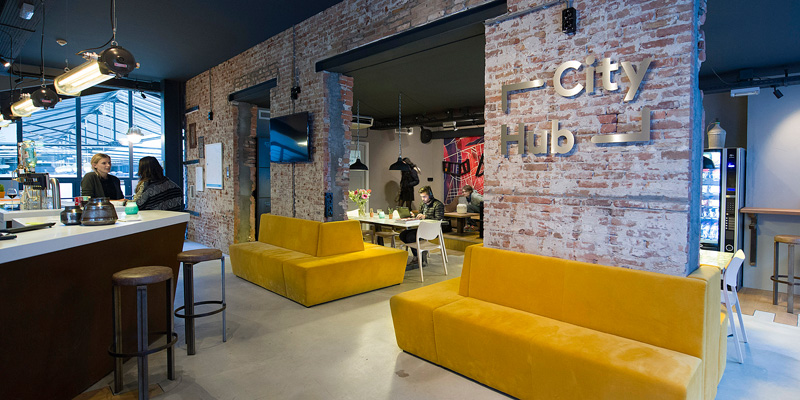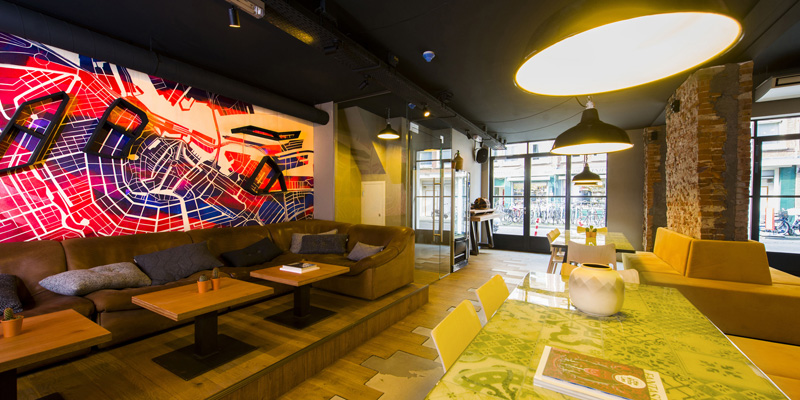 CityHub houses 50 private sleeping units called "Hubs." Each Hub is equipped with a comfortable double bed, Wi-Fi, and mood lighting and music streaming systems that guests can personalise with an app.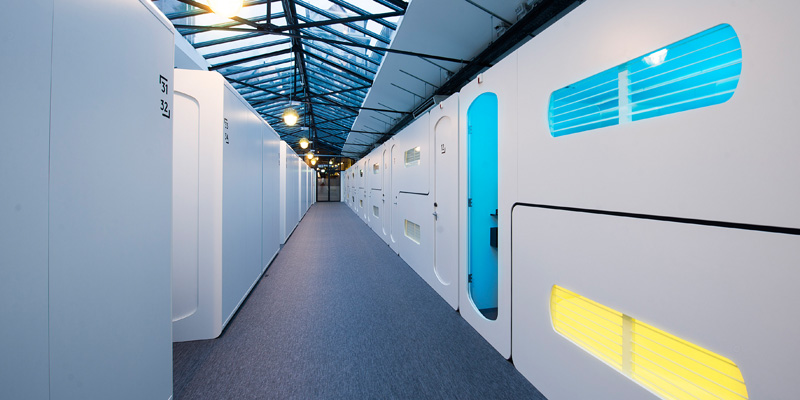 Each Hub is configured in an 'L' shape, so the hotel is able to fit more rooms into the space.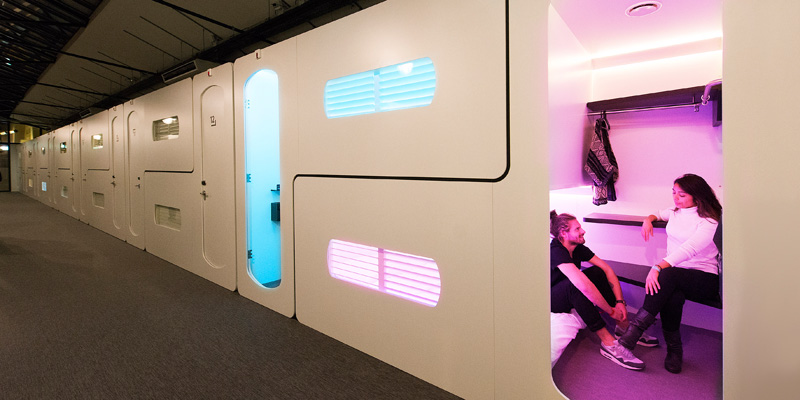 ---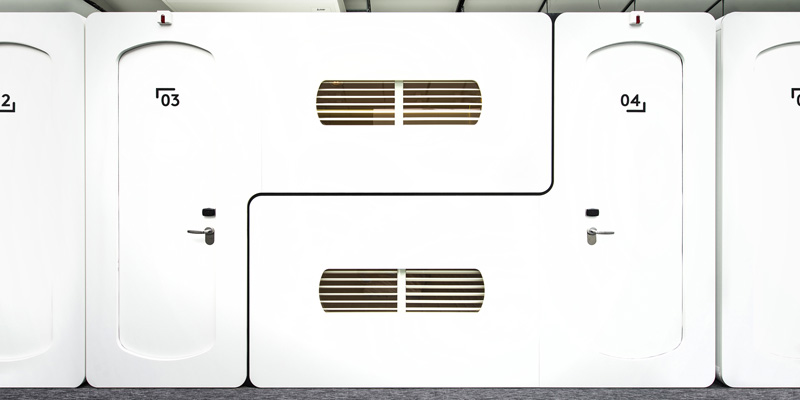 Here you can see that even though the beds are compact, it's a lot more private than a traditional hostel.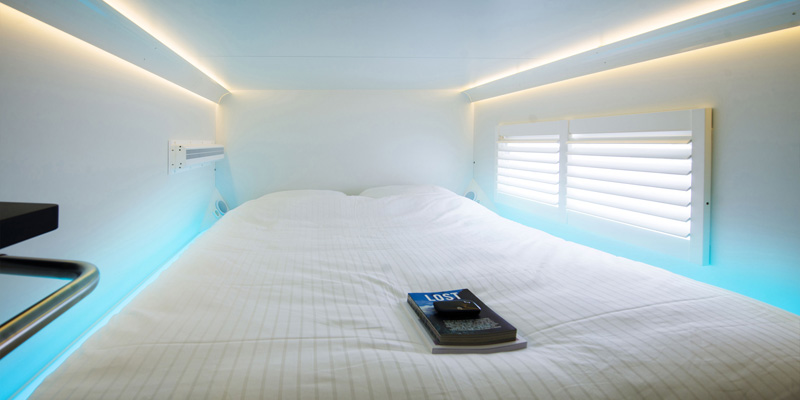 However, the bathrooms are still shared with other guests.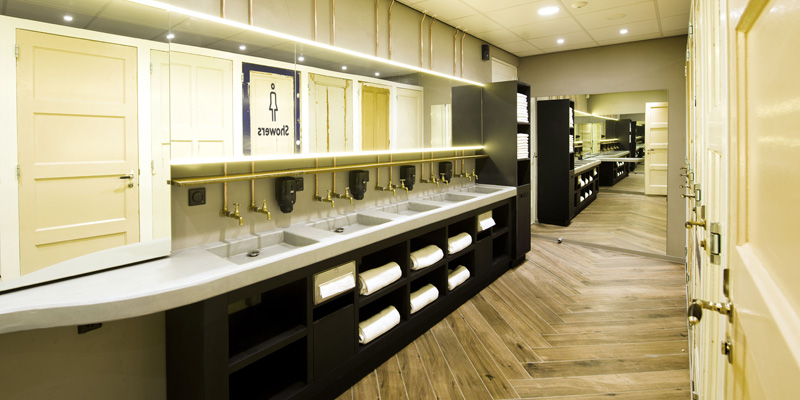 When guests stay at CityHub , they have access to the hotel's app, that includes an interactive travel guide providing tips for activities and events, based on what's happening in Amsterdam that week. They can also request real-time suggestions from a CityHost as they wander through the city. The app also offers a chat room, allowing guests to connect with each other and share new hotspots that they've found.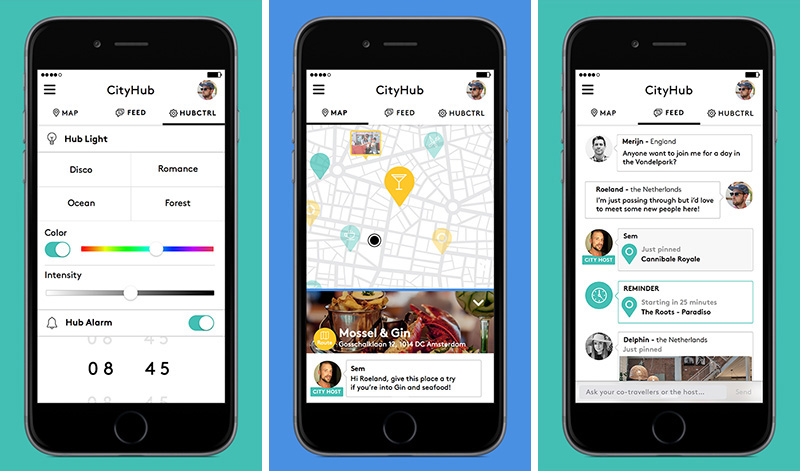 Watch the video below to learn more about CityHub