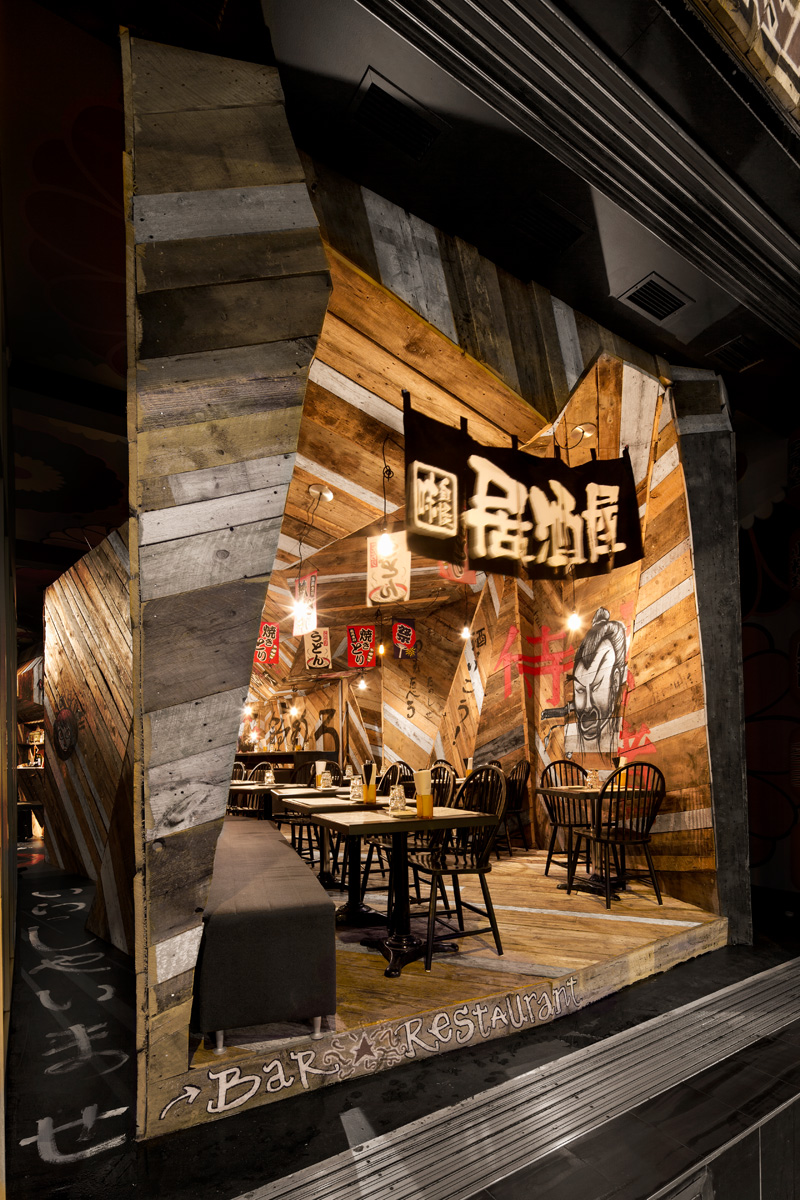 Montreal designer Jean de Lessard has designed Kinoya, a Japanese bistro and izakaya, a type of informal Japanese drinking establishment.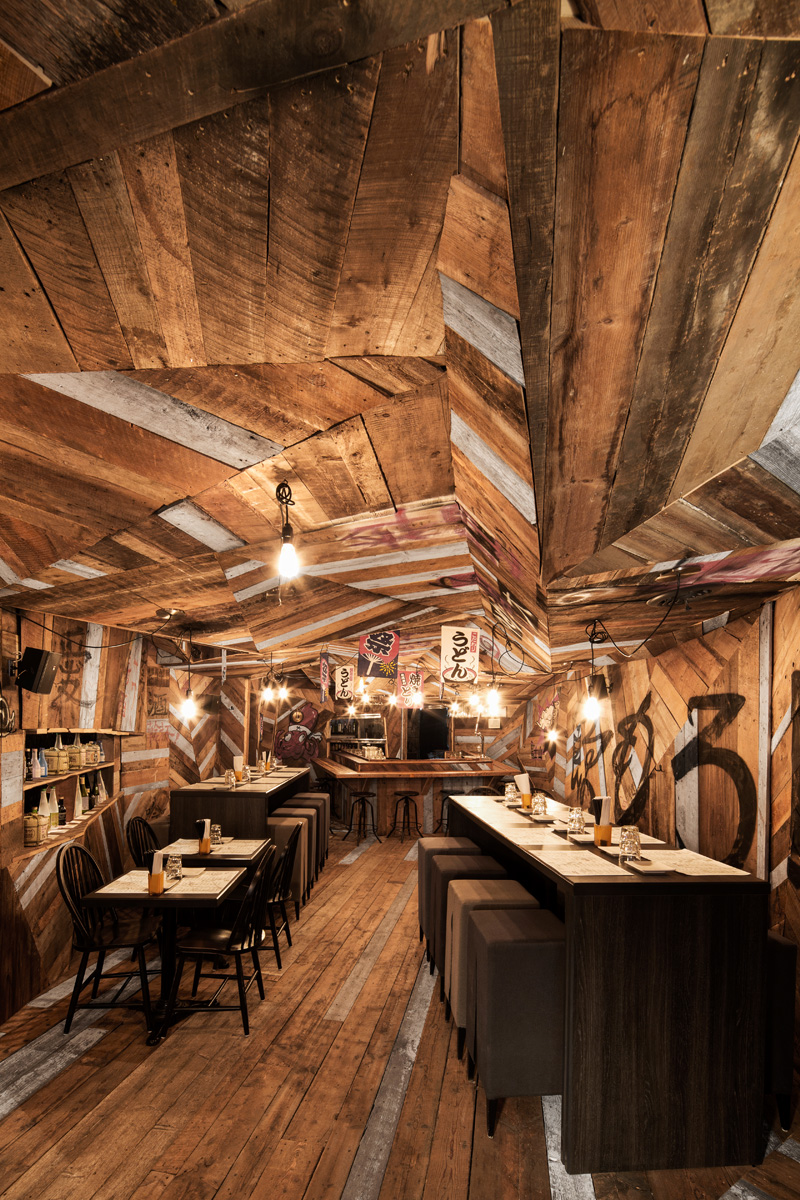 "For a space to become Event or Emotion, it must generate its own energy. I designed an enclosed space that is totally focused on the business of partying. The design elements are deliberately oppressive or aggressive, so that it is anarchic, rough and where we are loudly heckled", explains Jean de Lessard.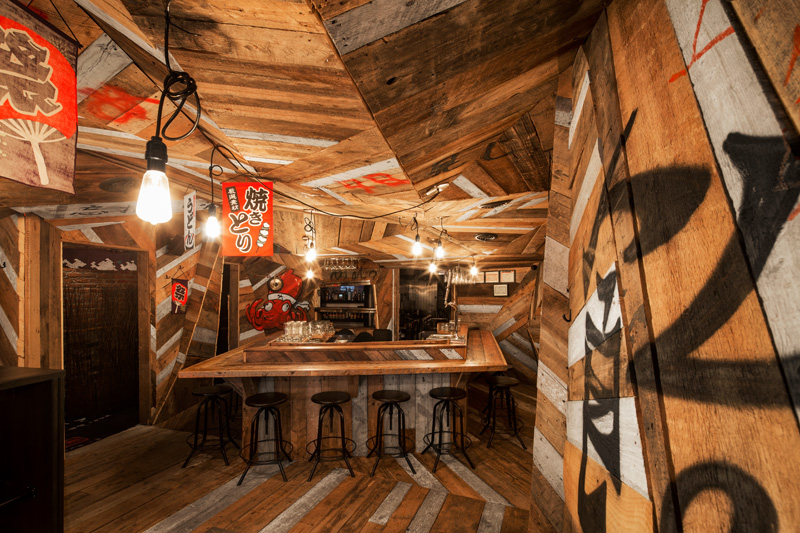 The space has been designed as a box that creates a break between the known/predictable (the outside world, the opening) and the unknown/unpredictable (chaotic enclosed interior, full of nooks and crannies).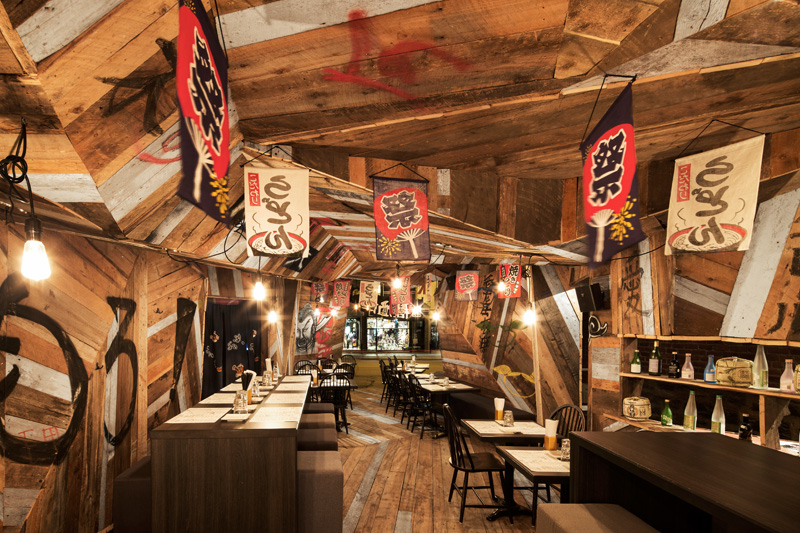 Featuring reused wood from local barns, the boards of hemlock and white spruce cover an area that represents 4,500 square feet. As the boards are placed in an irregular pattern and angled, they serve as a way to deflect sound waves and help to muffle the ambient noise.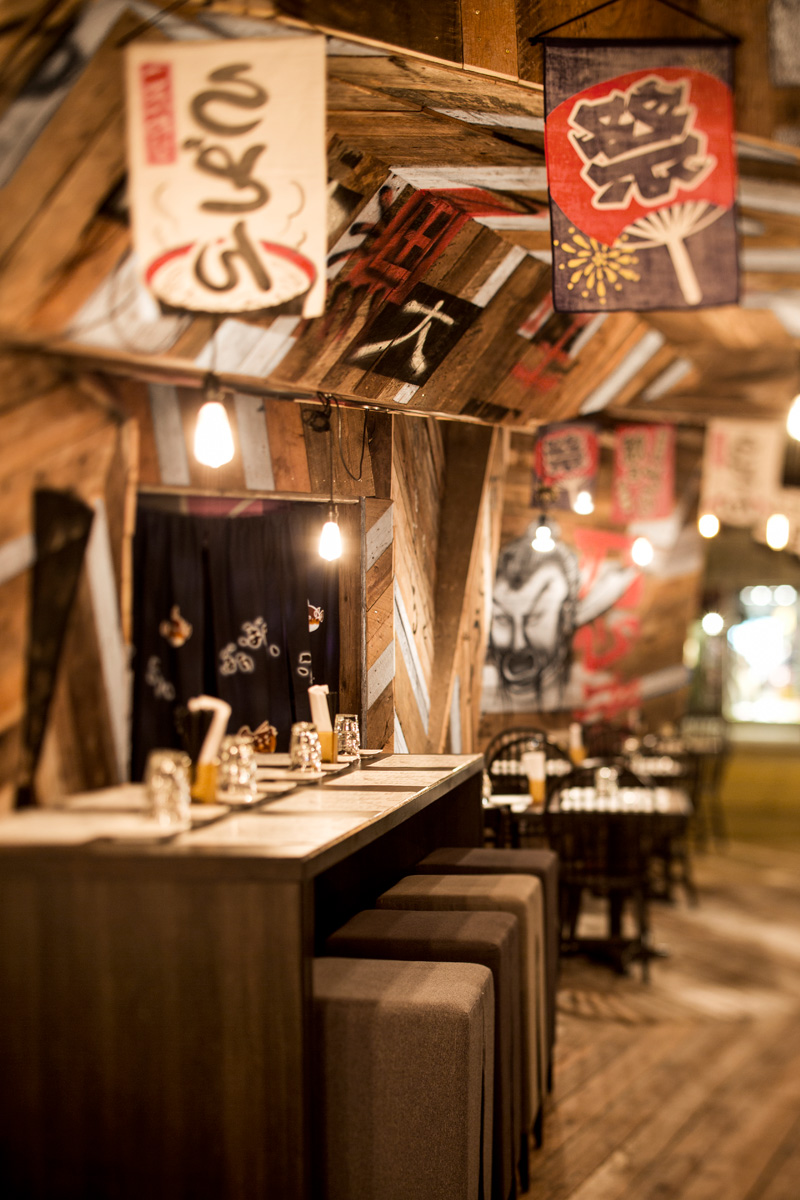 Adding to the overall design of the space are the drawings and graffiti art, as well as the salvaged furniture and lighting from a previous Kinoya.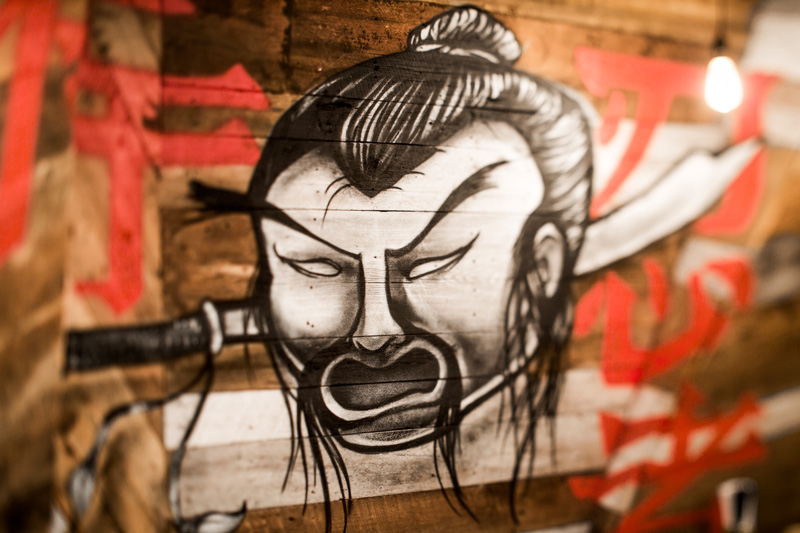 Design: Jean de Lessard
General contractor: Pure Renovation
Woodworking: Dominic Samson, Solution durable
Photo credit: © Adrien Williams