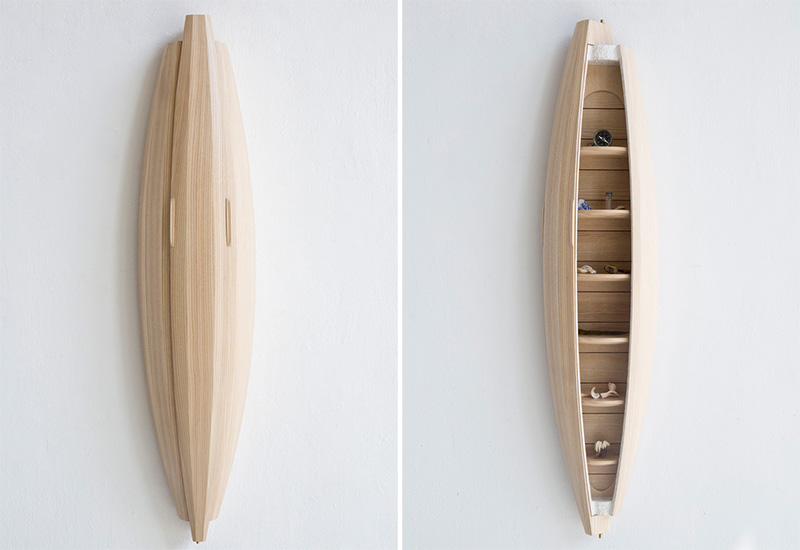 Furniture designer Jeremy Zietz has created the Collectors Cabinet, a storage unit for small precious items, that doubles as sculptural wall art.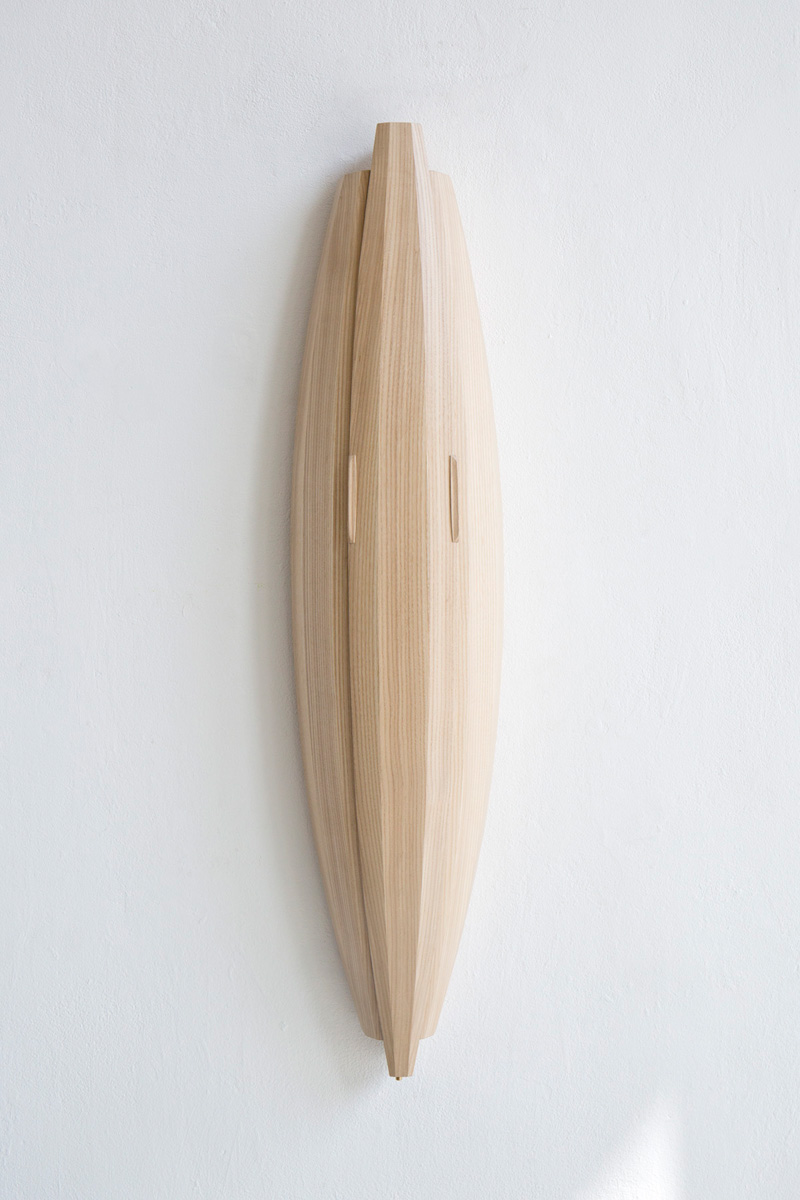 Made from American Ash and brass, the Collector's Cabinet opens by rotating the front section, which allows you to see the carved inner wall and shelves.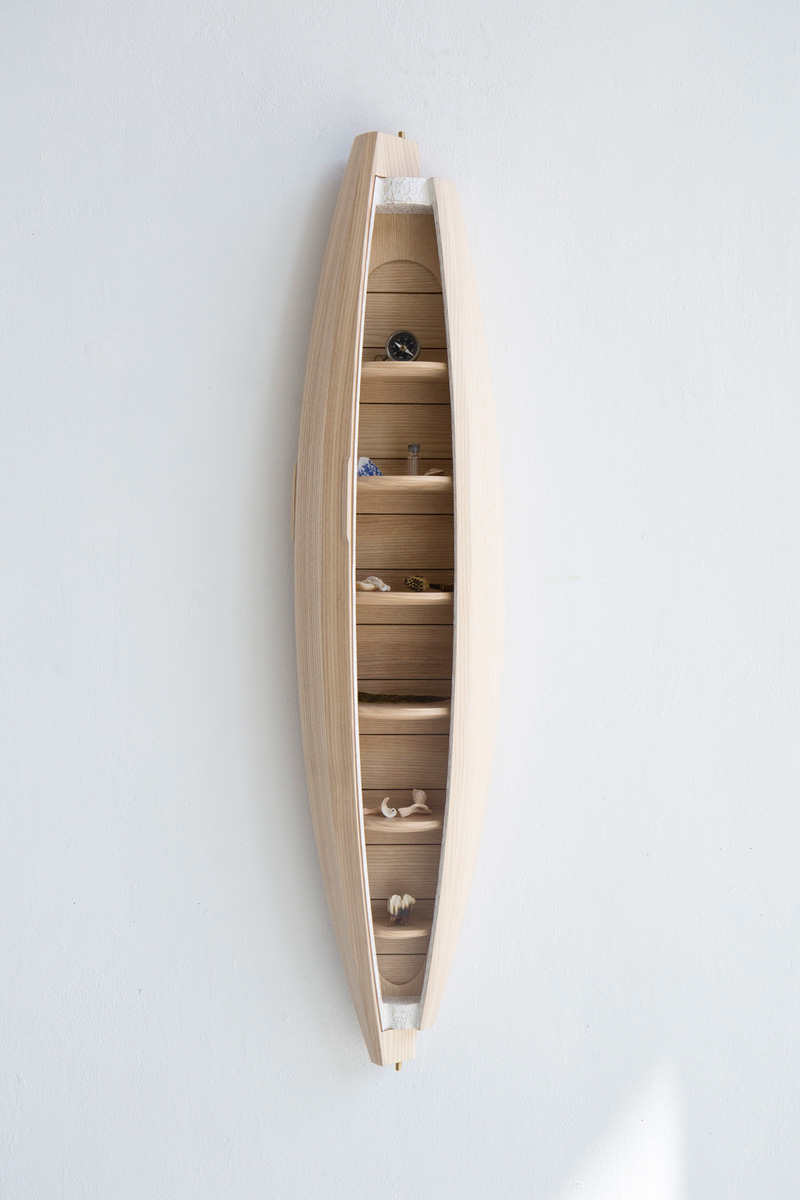 "Its hull shape evokes that of travel and adventure, or appears as a bio-mimic pod of precious findings. Such types of heirloom objects should only be held in such a curious cabinet", says Jeremy.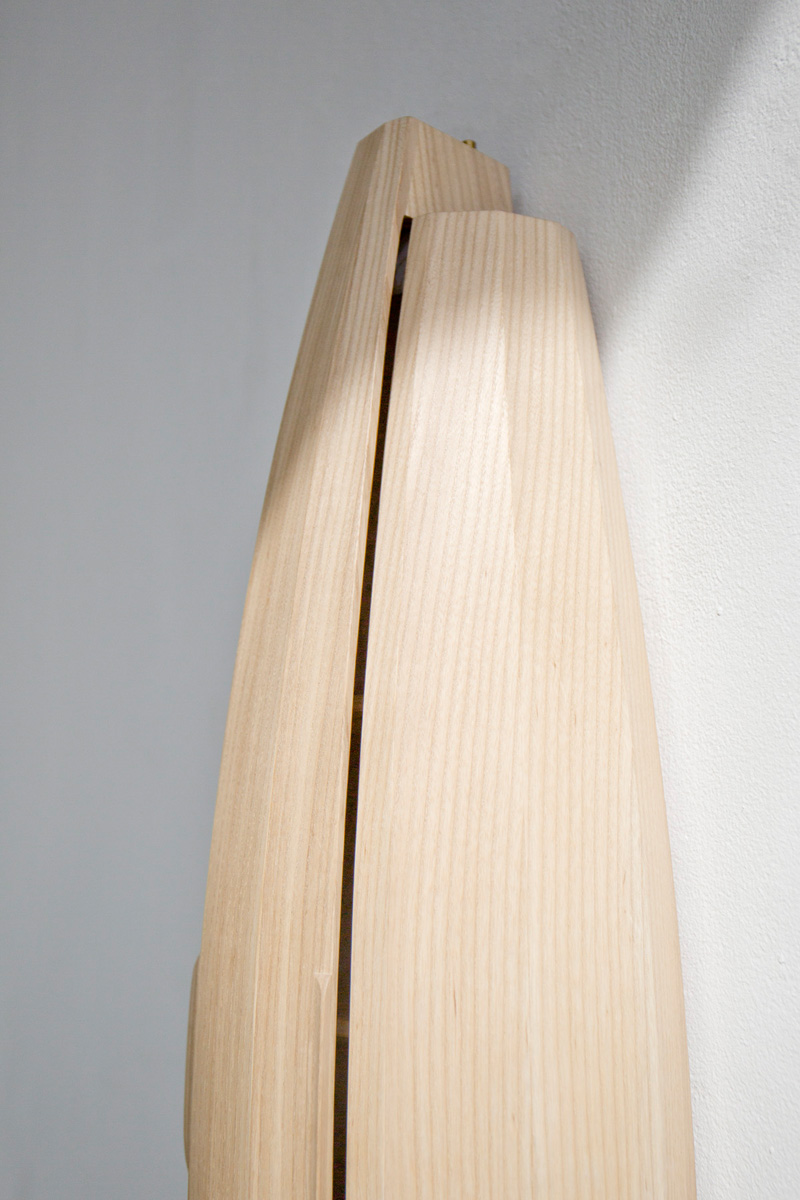 Jeremy describes the process of making the cabinet…
"The coopered staves of quarter-sawn ash softly facet to wrap around its floating shelves, which mount on a slatted backing. Coopering is a technique for making wooden vessels which curve using a succession of angled staves and was most traditionally used in making barrels."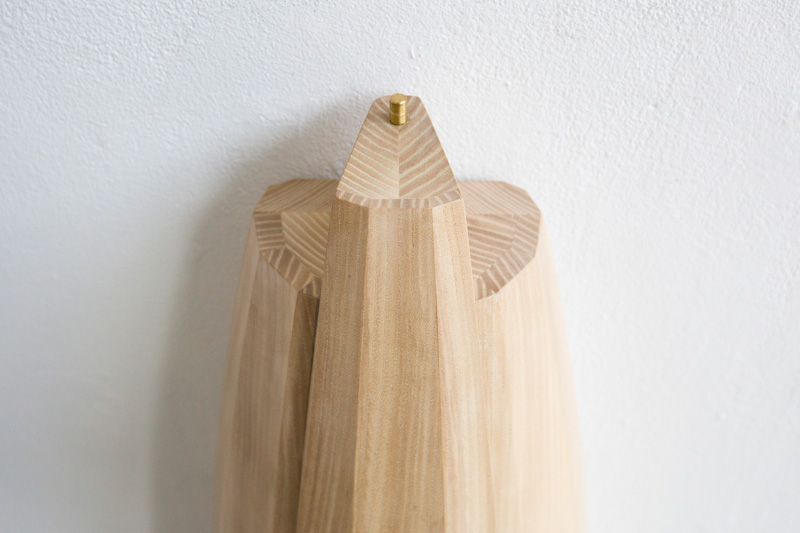 Jeremy continues…
"All of the staves and backing are attached and breath as one, so its body is made as if carved out of a single piece of ash. A careful ball catch detents the rotating door to register it directly in the center, or to one side."