Bruce Stafford Architects have completed the contemporary renovation of a family home in Sydney, Australia.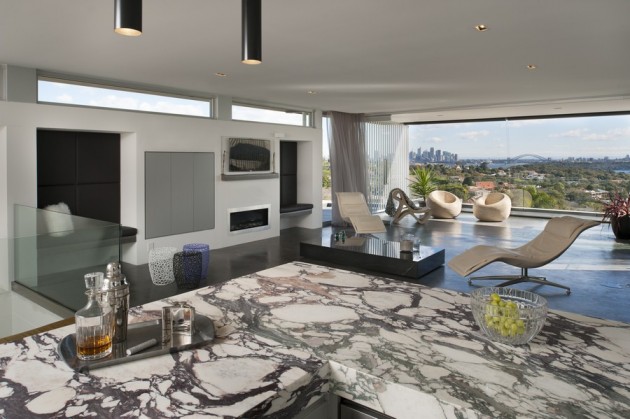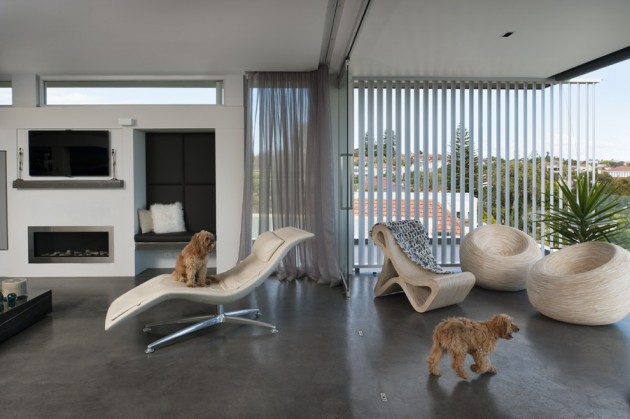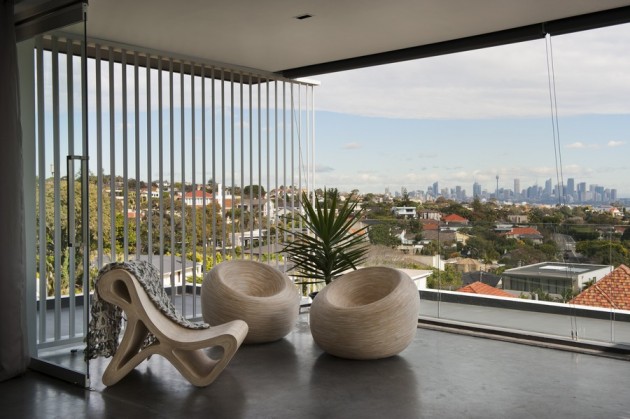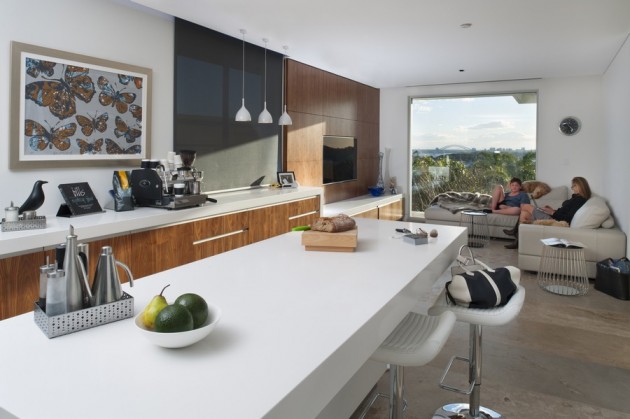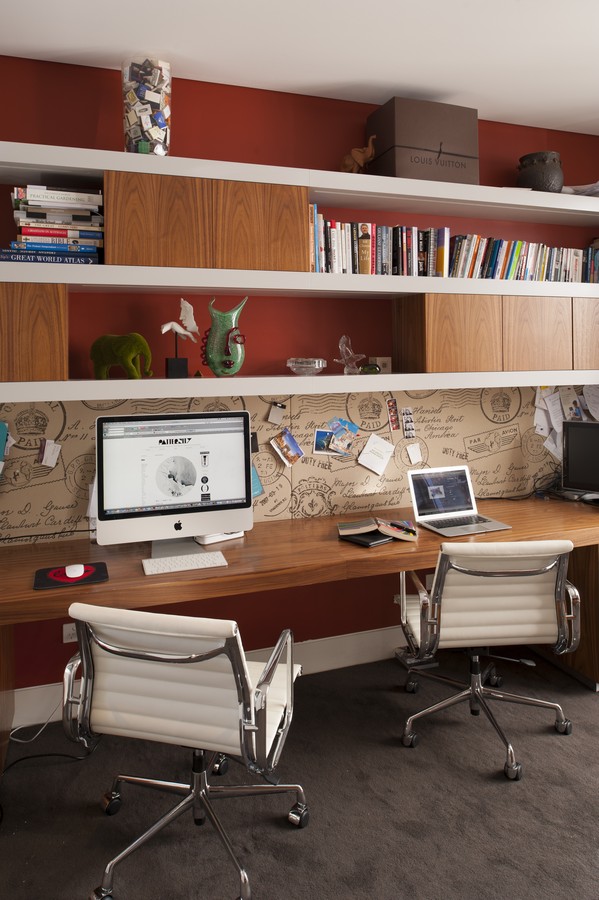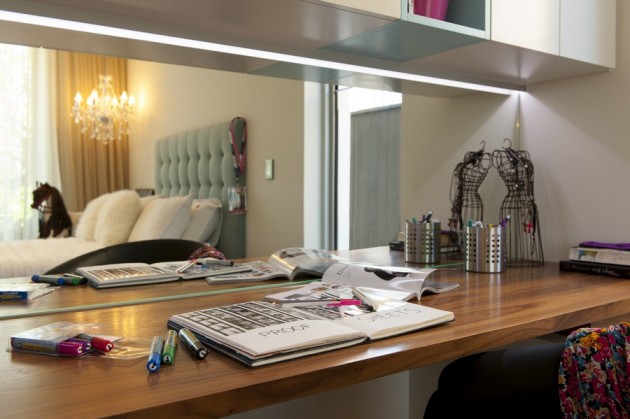 Project description
This family home is the result of an extensive renovation to a modest but elevated harbour-facing property. The project involved working with a significant proportion of the existing fabric, resulting in the need for a carefully resolved internal layout.

Given the clients' penchant for entertaining, an additional floor was added which takes advantage of the expansive Sydney Harbour views. Conceived as a "New York style" lounge bar, it features luxurious finishes and bespoke joinery items like integrated leather bench seating and a marble-clad bar area. Another key intervention was the inclusion of a double volume entrance zone which creates a visual connection between the entry level and the upper floor as well as the opportunity for the clients to welcome their arriving guests from the top floor.

BSA worked closely with the clients to choose all the interior finishes, thereby ensuring that the overall architectural design matched their personal vision for their home.
Architect: Bruce Stafford Architect – Design Team: Bruce Stafford, Elana Castle, Bing Ho
Structural Engineer: R Balas
Contractor: Owner Builder
Interior Architecture: BSA, Elana Castle
Interior Designer: Milenka Kolenda
Photography: Castle + Beatty