Tanju Özelgin Studio have designed an apartment in Istanbul, Turkey.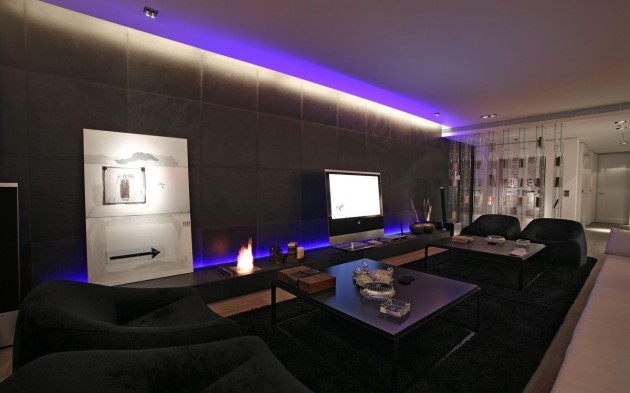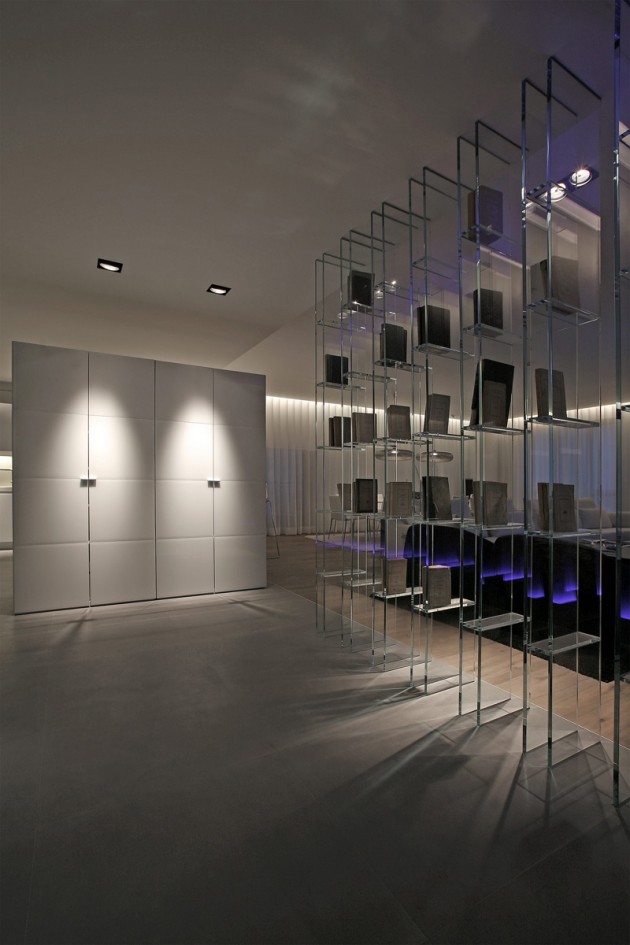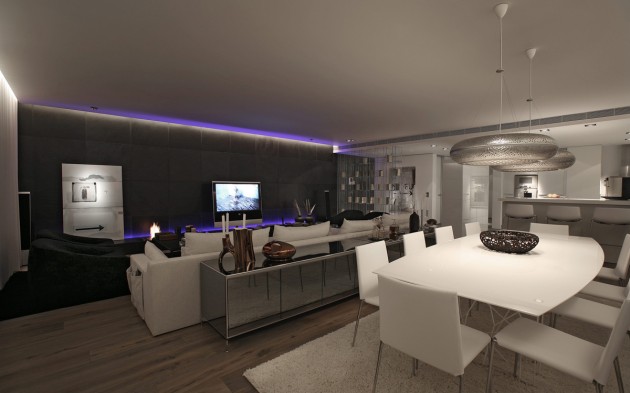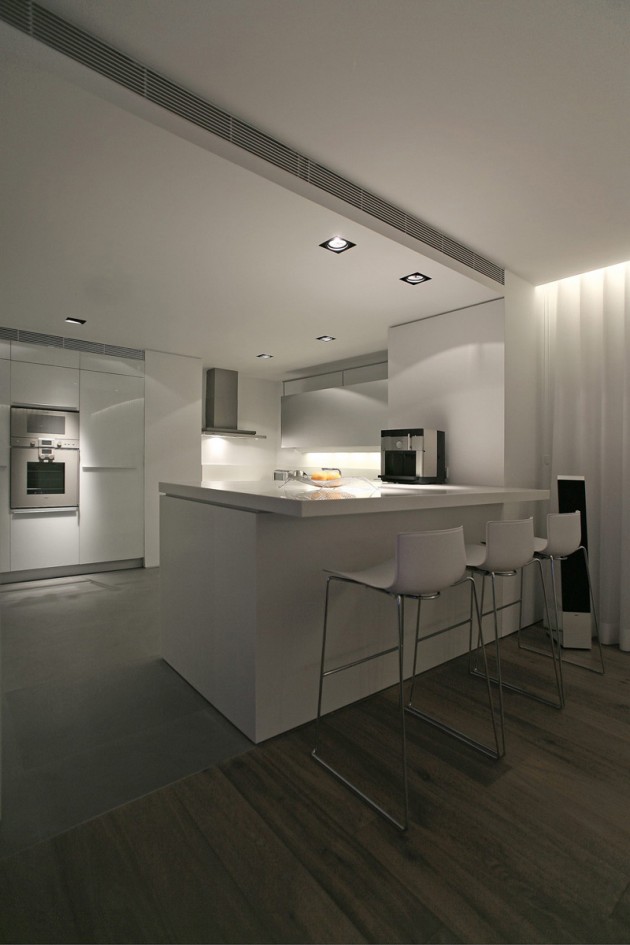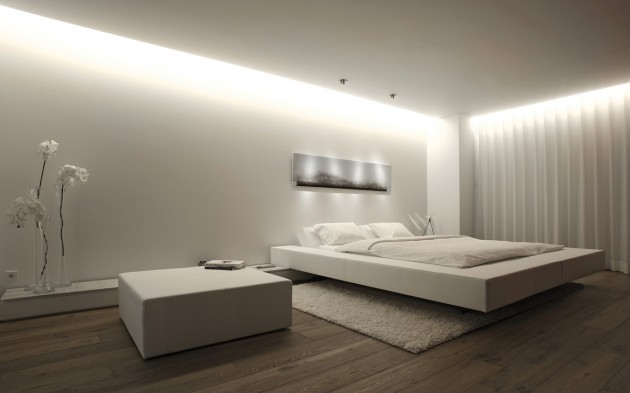 From the designer
Kempinski Bellevue Residence is a 210 square meter residential project located in the Bellevue Residences enjoying a panoramic view of Istanbul.

The apartment is designed to feature one living room, an open kitchen, one bedroom with walk-in closet and en-suite bathroom, two guest bedrooms and two bathrooms. The coat rack, which is not included in the current plan, is located right opposite the entrance as a free standing object. On the right hand side of the entrance is placed a glass bookshelf with old books. This is also used as a separation between spaces and is reflecting the main concept of this project. The transparency of the material, the modern form and the elegant looks contrast with the traditional and classic appearance created by the old books, defining the main atmosphere of the house. The kitchen, which in the original plan was separate from the living room, is now open creating a larger living space. The long couches were exclusively designed for this project to enhance the comfort of the home. The special design furniture features an elegant character while offering sensual and physical relaxation. In the master bedroom, the separation wall between bedroom and bathroom was removed and replaced with a transparent glass partition and a door. This guarantees the view and natural light from both sides of the room.

Inside the apartment, the main items like the entire mechanical and infrastructural order, wall, ceiling and ground connections, material changes and door details are based on a continuous suture system. This system is spread throughout the residence, quietly and hidden from the user. As an example, the suture in the guest bathroom starts from underneath the door, connects to the barrisol mark. This mark merges with the orifice, continues along the wall with the ceramic suture and departs to the corridor following the same suture. The rigidity of this system is balanced with the free and comfortable furniture and accessories.

The balance created by the contrast can also be seen in the choice of materials and colors. Natural stone covered walls, glass separators, painted glass and satin rust-resistant surfaces are in contrast with the old fashioned laminated parquet. The material balance is maintained by using familiar, warm, authentic and classic style accessories over clear, hard and serious looking material that dominates the overall appearance.

A monochrome concept of color is used according to the client's demand. The demand to create a life space which is casual, comfortable yet elegant is fulfilled by using as few colors as possible.

The lighting design, aside from being functional, is built to add the color of the environment with light. The necessary amount of light is provided with indirect lighting by also using spot lights pointing at paintings and objects. The light holders, chosen for their functionality, were specifically selected so that the light, not the holders, is the matter of attention.
Design: Tanju Özelgin Studio