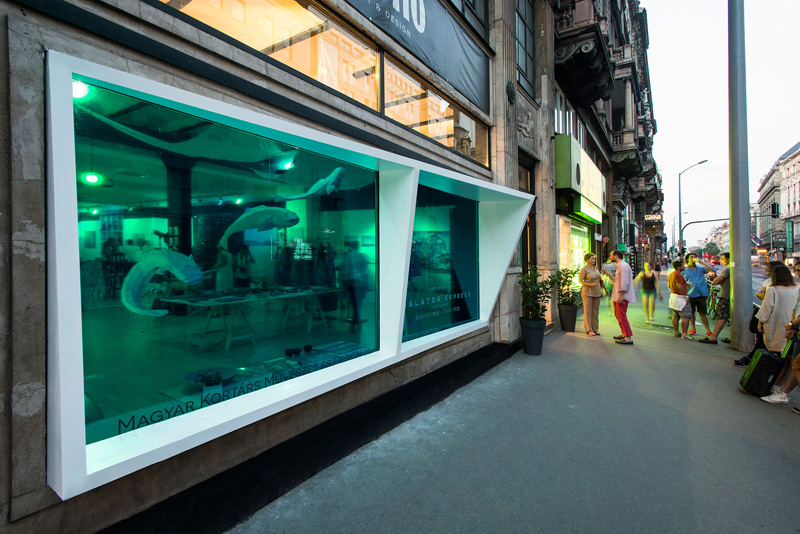 Design firm KISSMIKLOS have recently completed an eye-catching 'aquarium' storefront for MONO, a contemporary art and design concept store in Budapest, Hungary.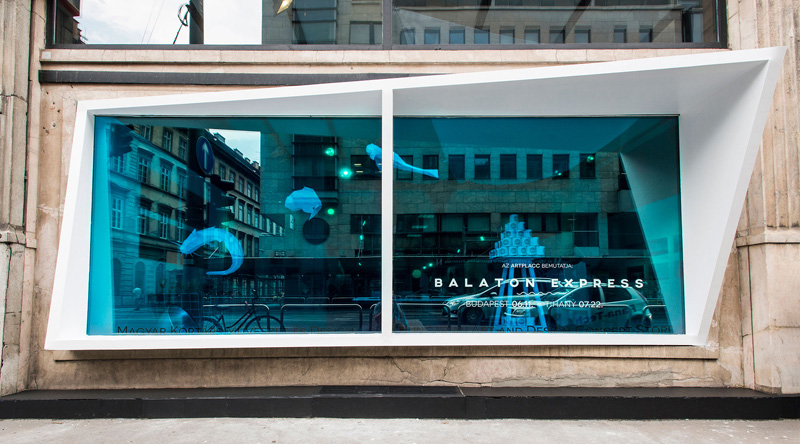 The designer's description
My task was to raise attention for the store's summer sales. I designed an aquarium from the store's huge glass windows that now hang out on the street. This made the store very eye-catching and it attracts attention.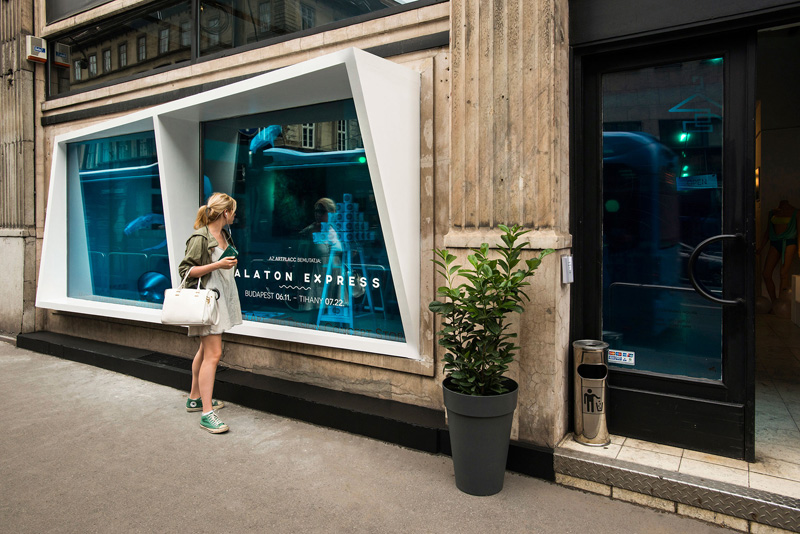 The aquarium look also comes from the blue foil that the glass is covered with. Looking in from the outside it seems that the whole store is under water.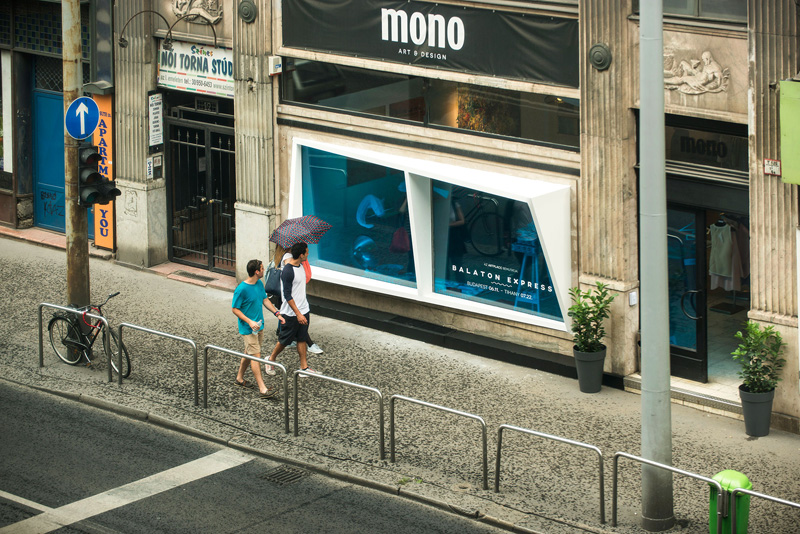 In daylight only the exhibited products fade through the 'dark waters'.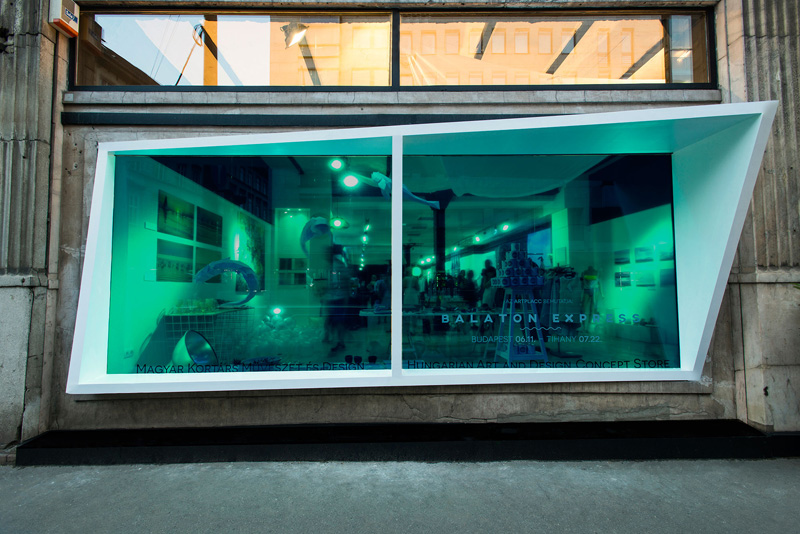 At night the lamps from inside light up the whole store and make everything visible in a greenish blue colour.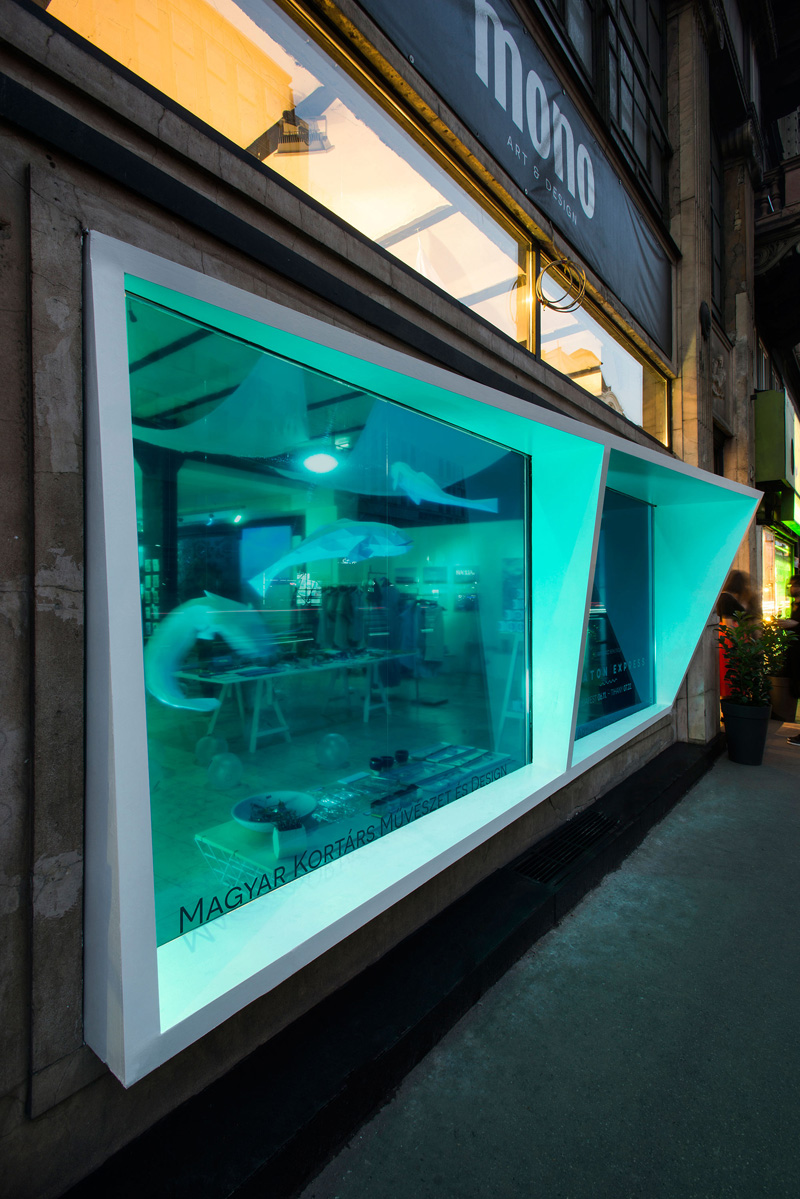 Design: KISSMIKLOS
Photography by Bálint Jaksa