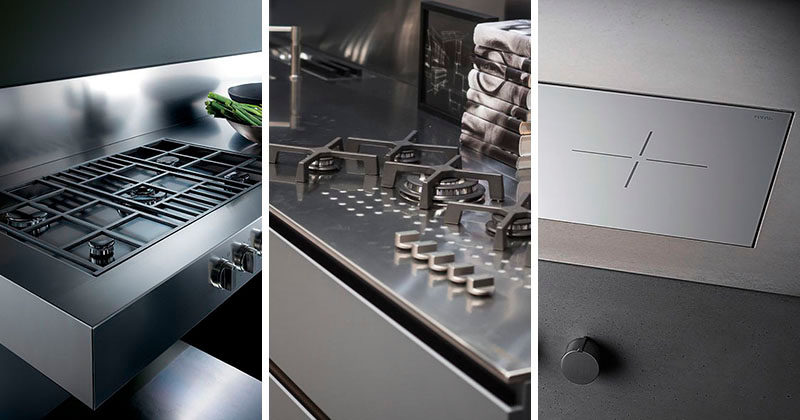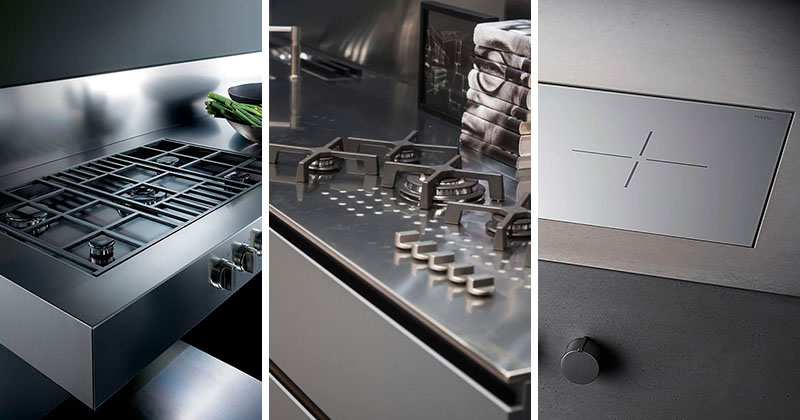 If you've ever felt the desire to create a minimalist streamlined kitchen, but have been discouraged by the existence of bulky stoves, you might be interested to learn that they aren't your only option. Integrated cooktop countertops are a growing trend in modern kitchen design.
With the essential bits like the burners and knobs built right into the countertop, workspace is maximized and cleanup is minimized. Integrated cooktops also create a more minimalist, modern, and streamlined look and feel.
Let's take a look at the different styles available for creating an integrated cooktop.
1. SUNKEN STOVE TOP
Most similar in appearance to your traditional stove, this style of cooktop has the burners slightly below the level of the counter so that the supports sit flush with the countertop. These types of cooktops can often be covered entirely when not in use, allowing you to have full functionality of the entire countertop.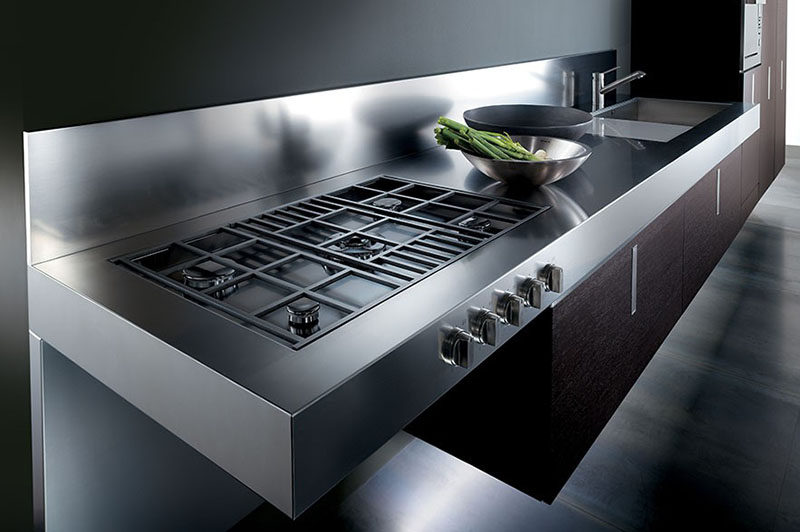 Lab collection stovetop from Barazza
---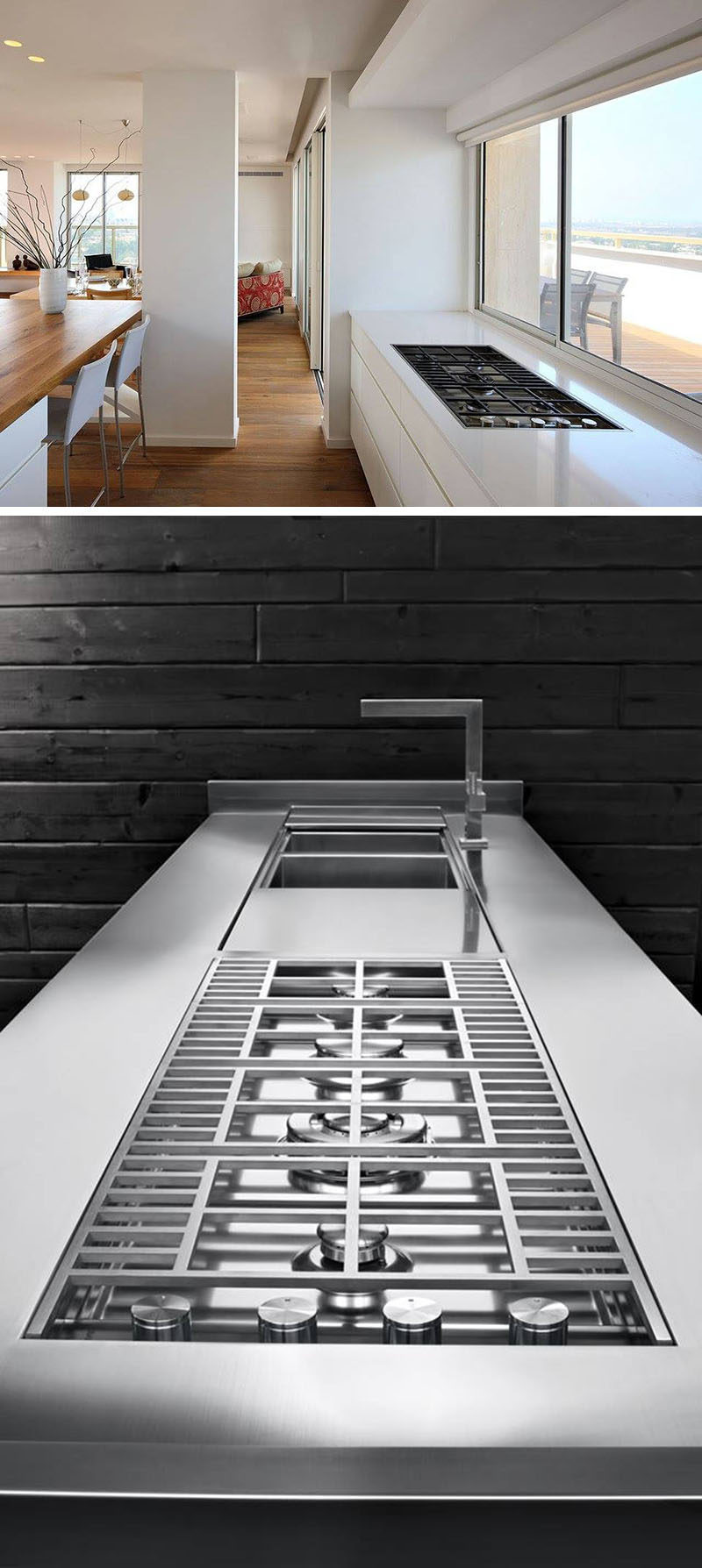 Lab collection stovetop from Barazza
---
2. BUILT IN HOBS
These futuristic looking burners save space and are ideal in small kitchens where a full sized stove would take up too much space. They're also great for people who like to have multiple things simmering, bubbling, and brewing all at once and for people who prefer a quick and easy clean up.
---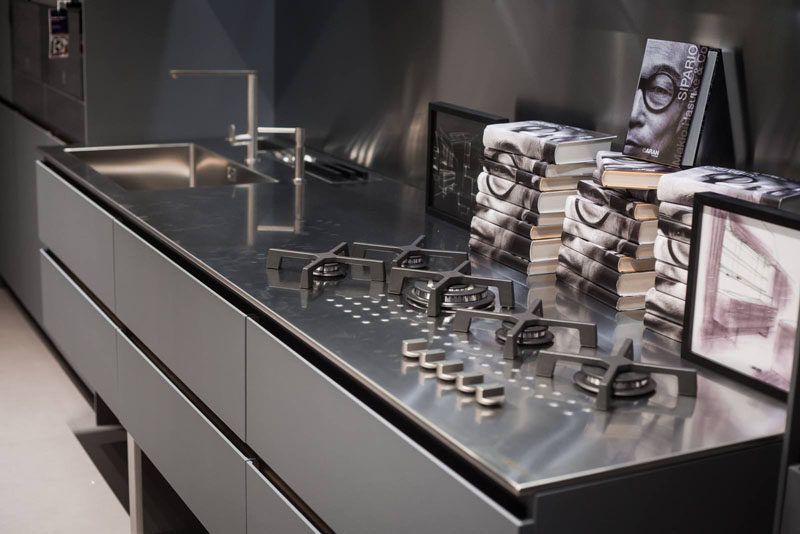 Inspiration from Barazza.
---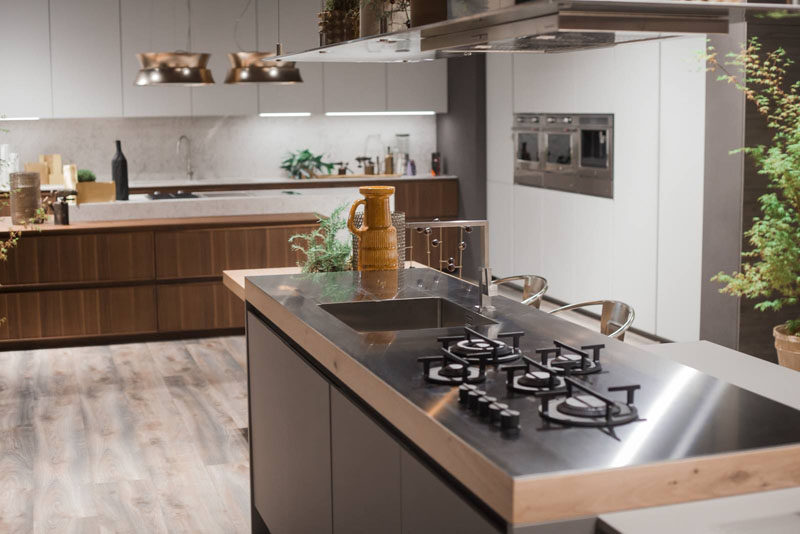 Inspiration from Barazza.
---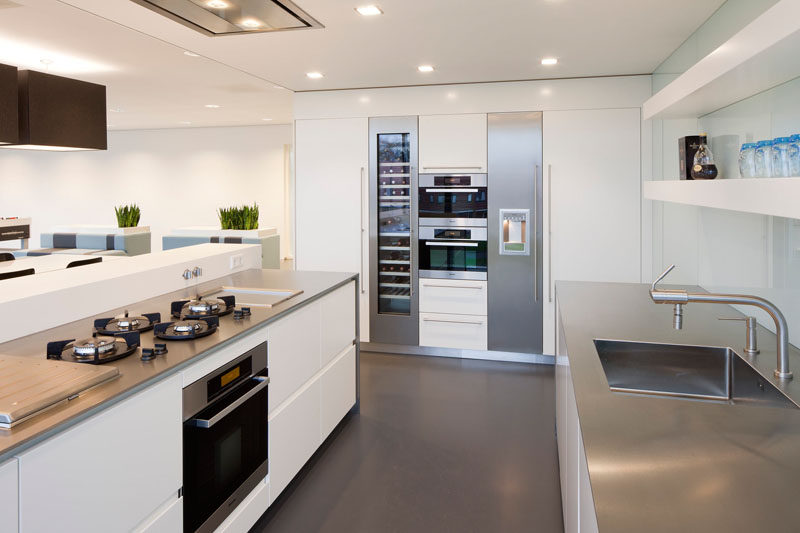 Kitchen by Leicht. Burners by Pitt.
---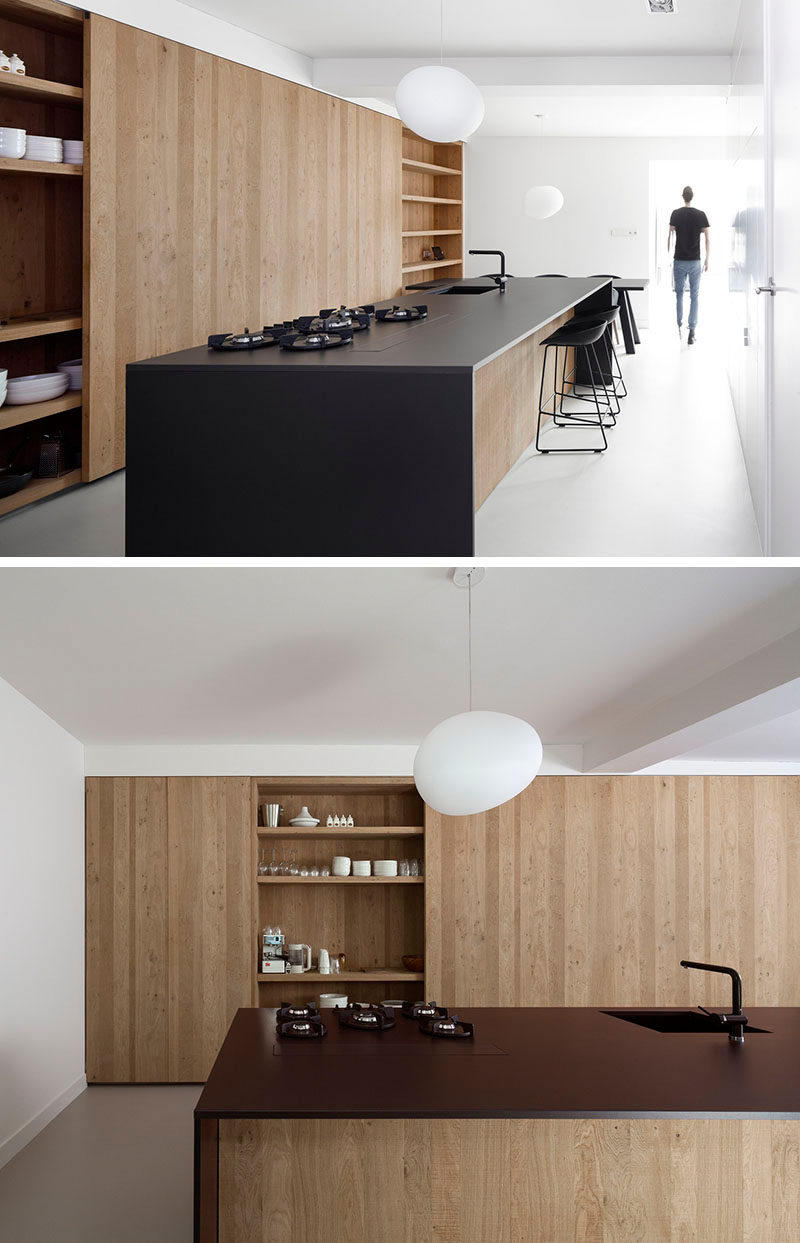 ---
3. INDUCTION HOBS
Sitting completely flush with the counter, induction hobs are the ideal stove top for people who want quick cooking, completely streamlined countertops, minimalist design, and the easiest clean up there is.
These type of burners cook the food by induction, which means the actual hobs don't get very hot, making them safer and easy to clean.They're also efficient at cooking and use less energy than other cooking methods.
---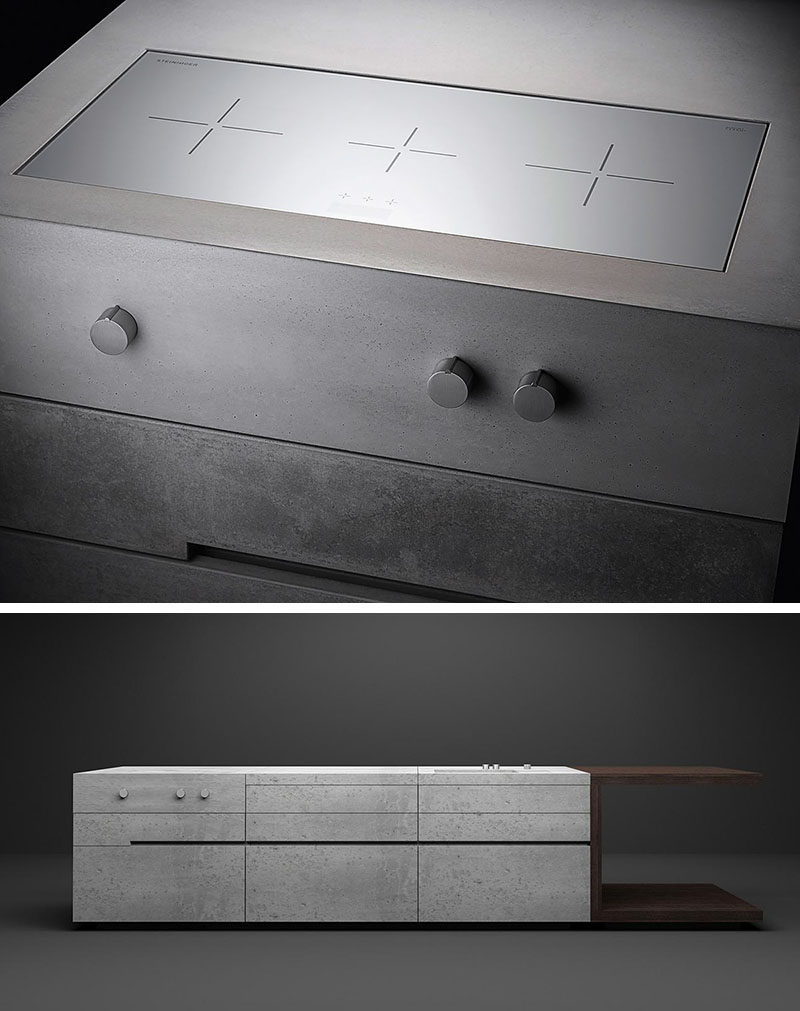 ---