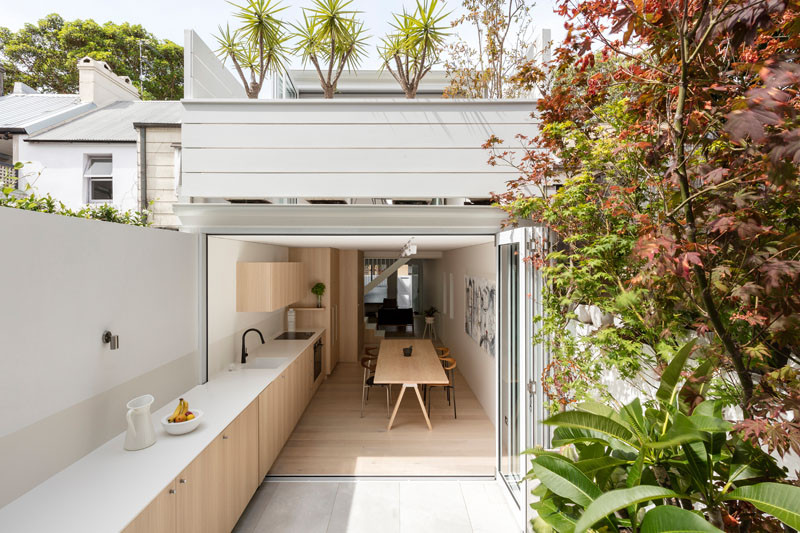 As part of an addition to a small house in Sydney, Australia, architecture firm Benn+Penna designed a kitchen that flows uninterrupted from the inside to the outside.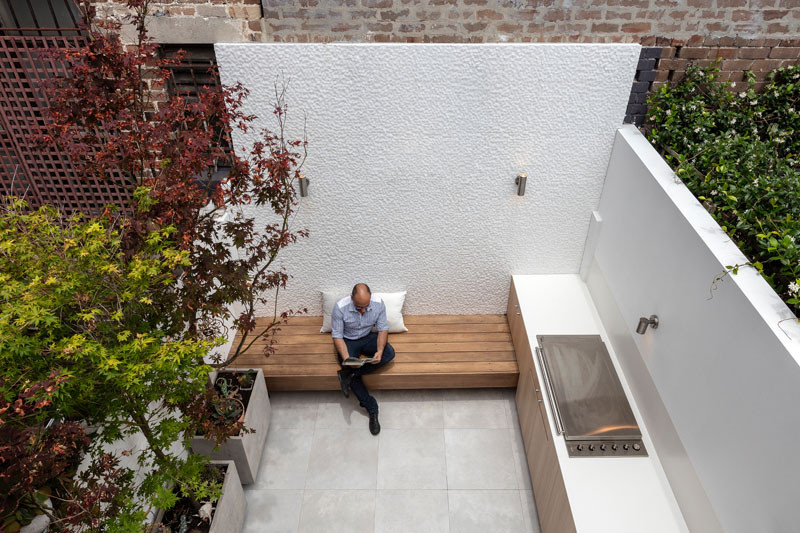 ---
Outside we can see the courtyard has been designed to include a bench for relaxing next to the BBQ, a necessity for any Australian home.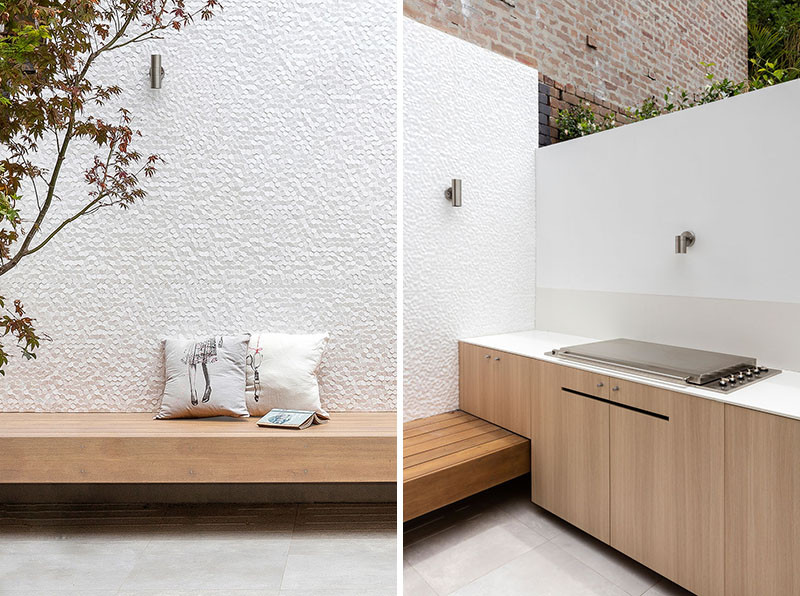 ---
The kitchen has been laid out to flow from the BBQ outside, all the way along one wall until it finds itself inside the home.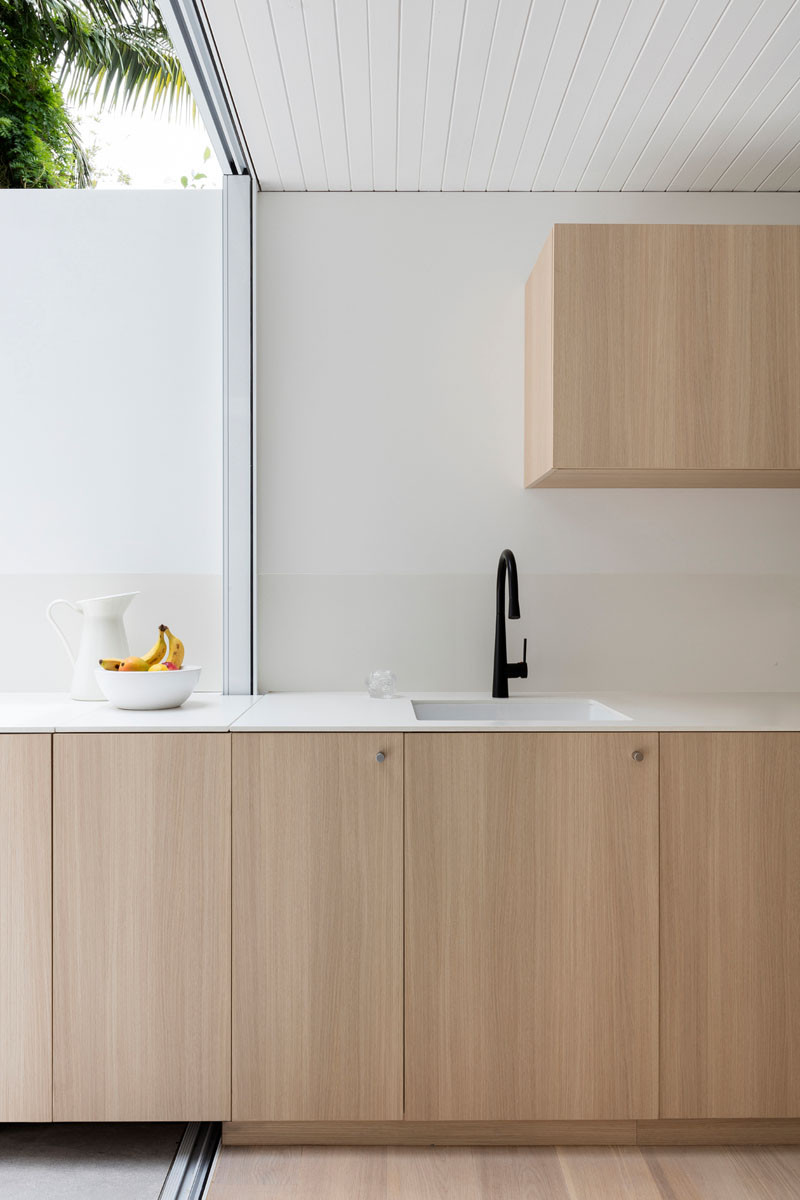 ---
When the folding doors are open, the courtyard becomes an extension of the kitchen and dining area.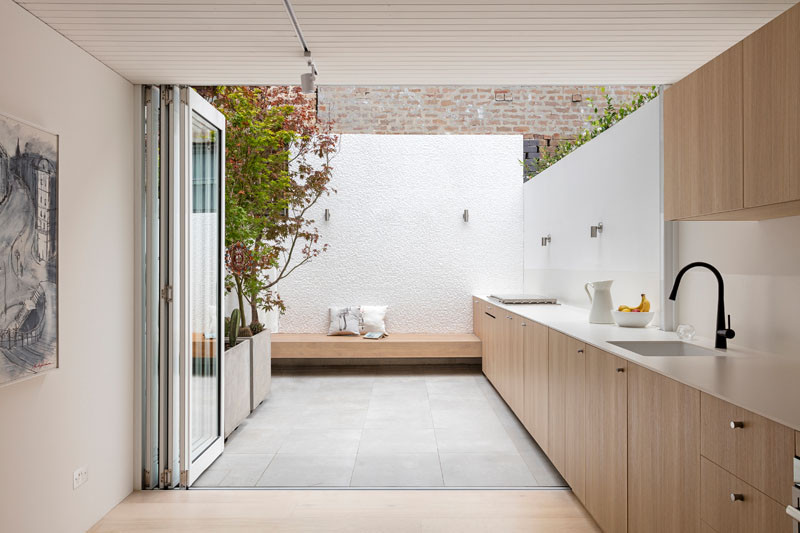 ---
Here is the view from the courtyard to the front of the home.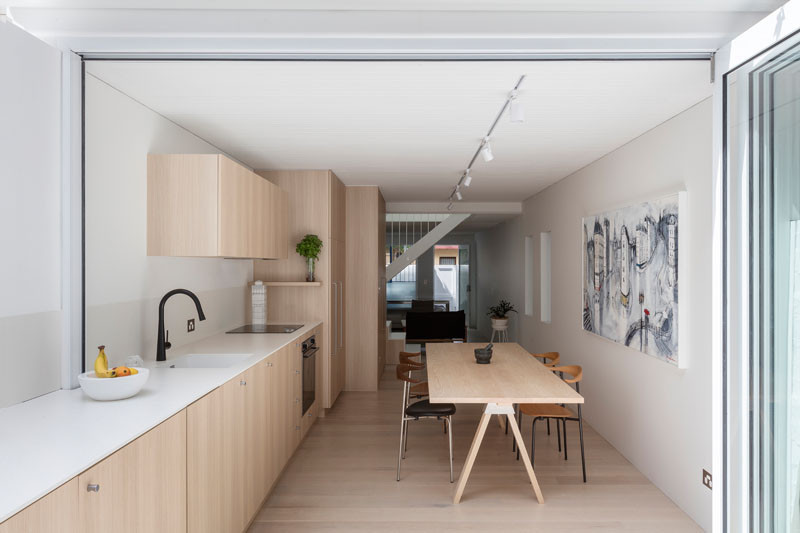 ---
The linear kitchen design along one wall leaves enough space for a good sized dining table to be included, even in this narrow home.