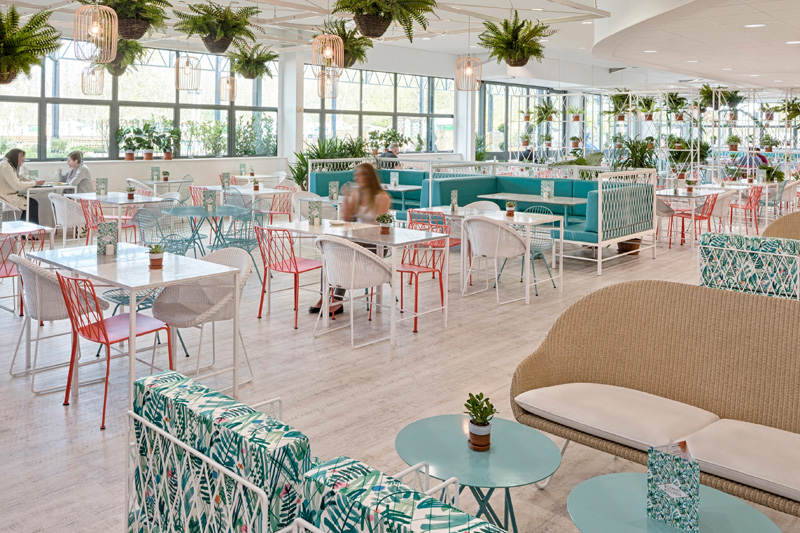 British design firm Kiwi & Pom have designed the Botanic Kitchen, a restaurant located within the Wyevale Garden Centre in Huntingdon, England.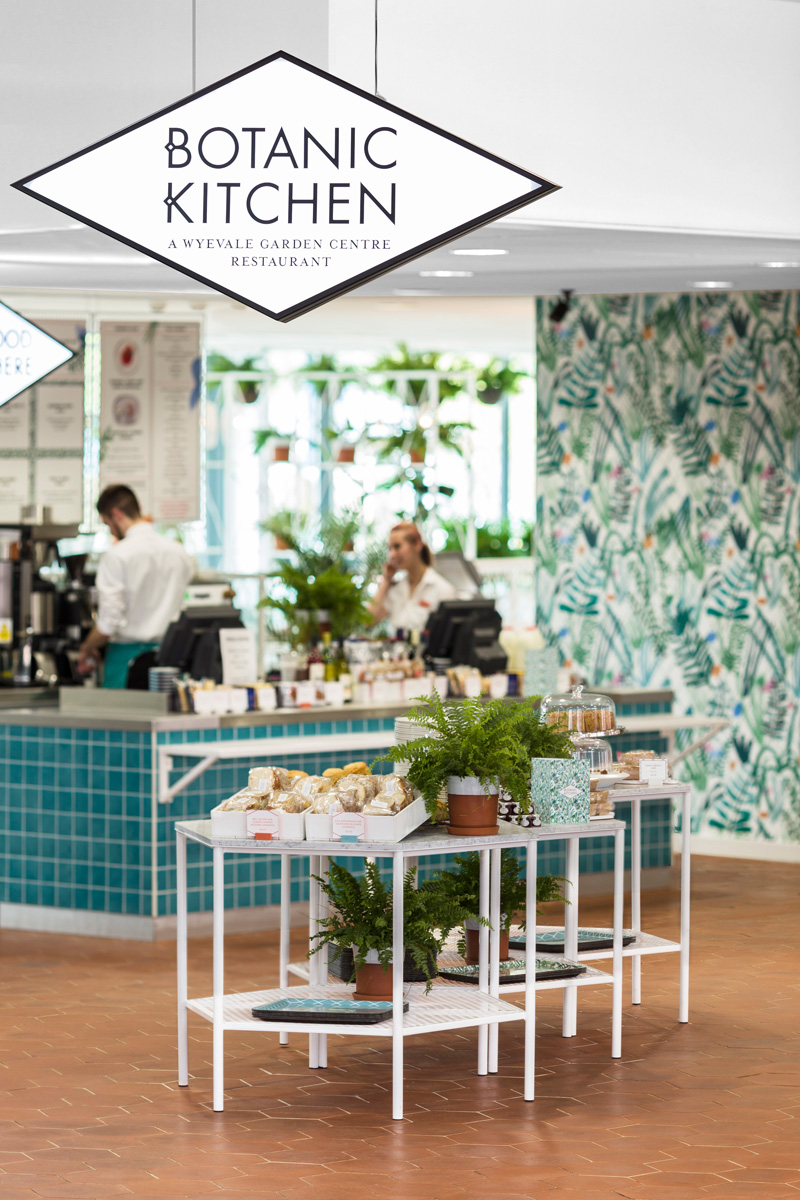 About the project
With a brief of bringing the "joy of the garden" to its food and beverage offer, the UK's biggest plant and garden-focused retailer was looking to consolidate and refurbish its existing restaurant offer, while delivering a step change to consumer expectations in this competitive sector and attracting a wider-ranging demographic.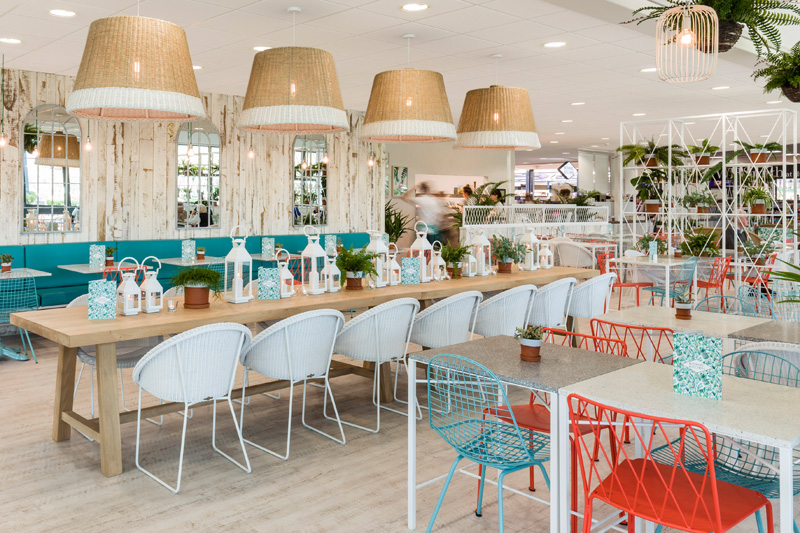 "Botanic Kitchen firmly drags garden centre restaurants into the 21st century with a fresh contemporary look while championing home-grown ingredients and seasonal flavours," commented Kiwi & Pom director Emma Young. "It delivers the garden on a plate."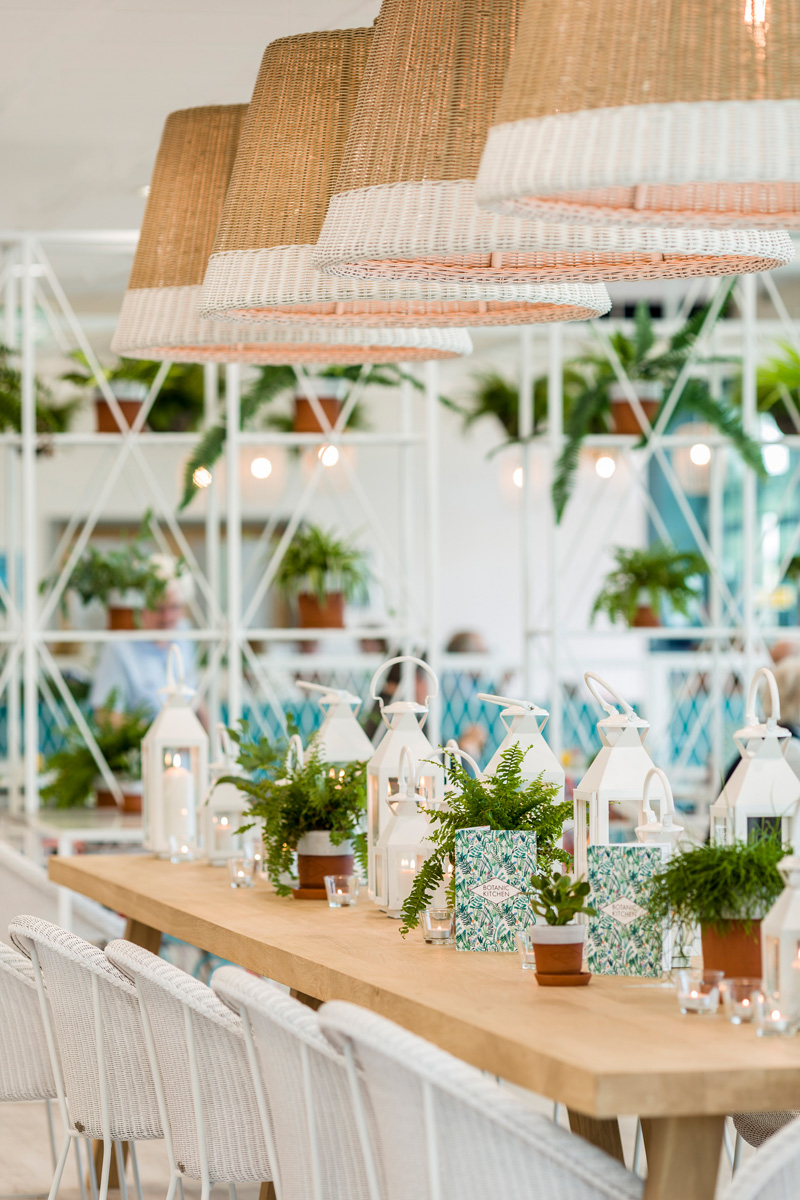 Kiwi & Pom's brief encompassed all aspects from graphics and branding to environmental design and space planning. Of special note are a number of bespoke elements initiated by Kiwi & Pom including specially designed wallpapers, textiles and illustrations, as well as Botanic Kitchen-branded slip-cast flowerpots.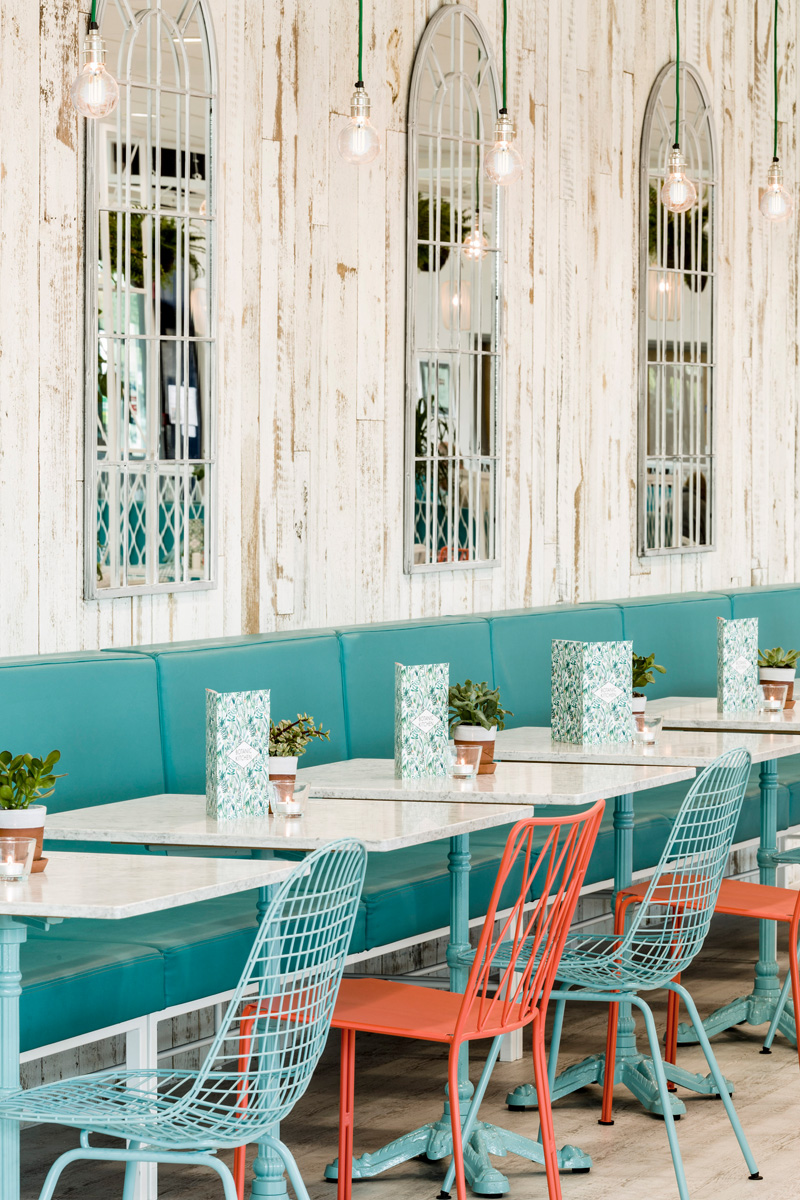 At the heart of the solution is a desire to create a light and airy restaurant space that blurs the boundaries between indoors and out. Key challenges included dividing existing large seating areas into a series of more intimate 'rooms', achieved using plant-laden wirework screens, trellis-inspired booths and pergola-style gantries with hanging plants. This succeeds in bringing lush greenery into the heart of the restaurants, ensuring diners are always near to plants.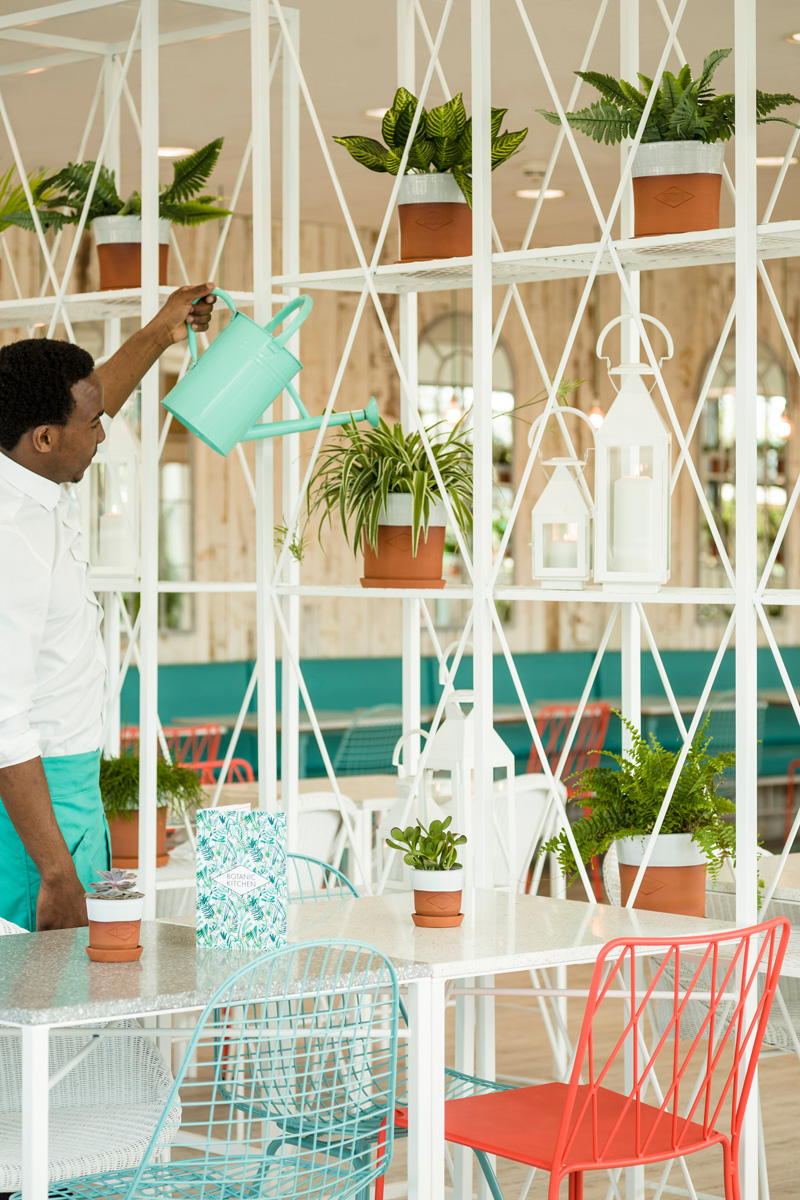 Central to the design is the repeated use of motifs that evoke the architectural and design language of conservatories, greenhouses and orangeries. In particular, diamond grid patterns found in garden trellis have been applied to multiple elements such as furniture, graphics and signage.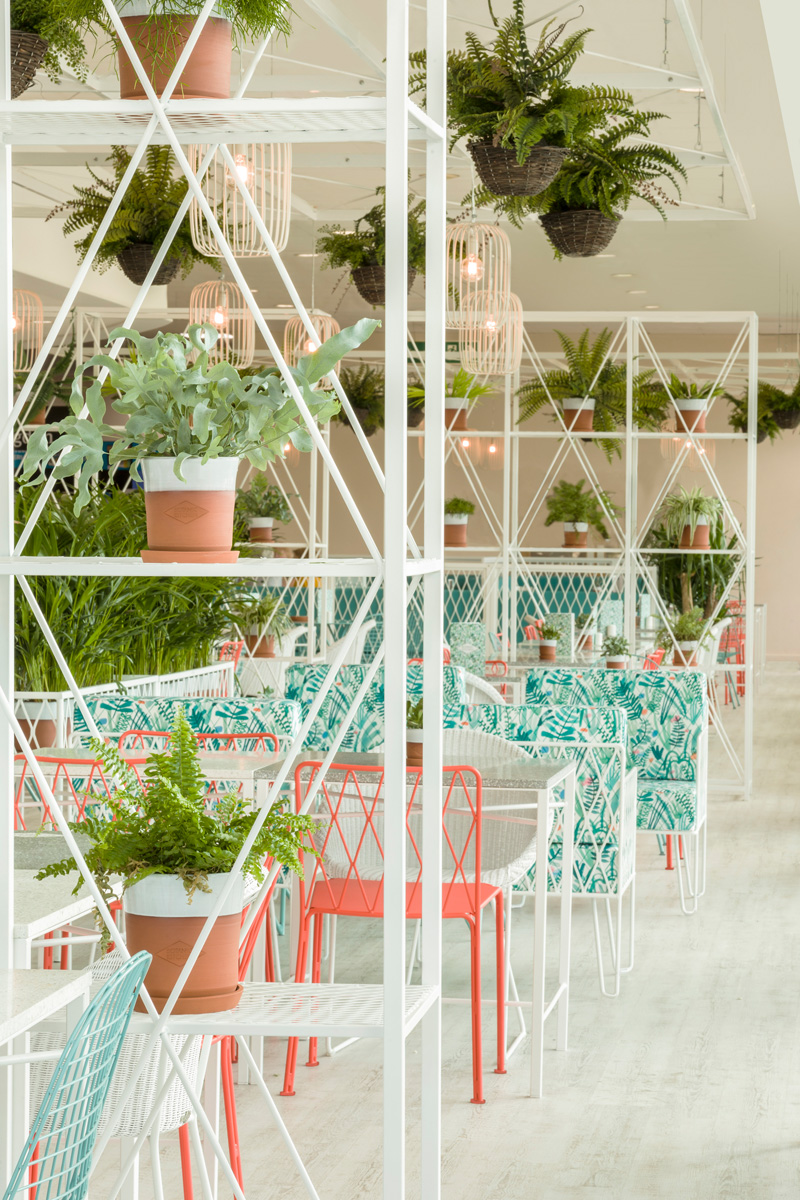 The approach also greatly informed the choice of materials and fittings such as wirework, cast iron, terracotta, terrazzo and Lloyd Loom. Eames Wire Chairs, in a special powder-coated sky blue finish, mingle with bespoke Lloyd Loom pieces by Belgian manufacturer Vincent Sheppard. All elements have been designed to be freestanding to maximise flexibility while keeping costs down.
Design: Kiwi & Pom