Designer Siren Elise Wilhelmsen has created Kvelden, a lamp prototype made from Birch.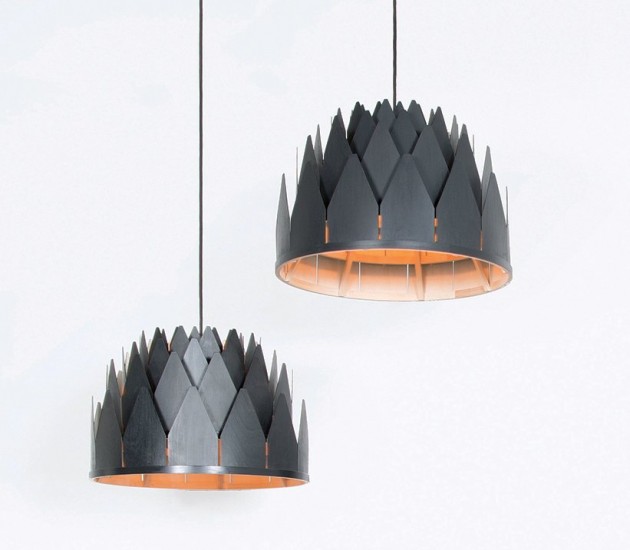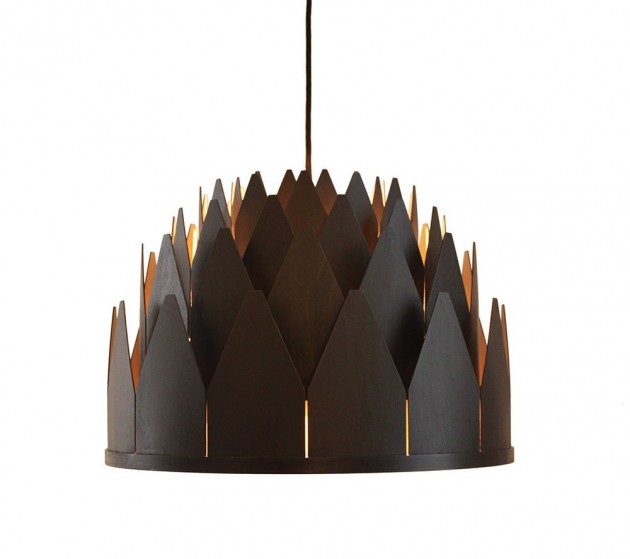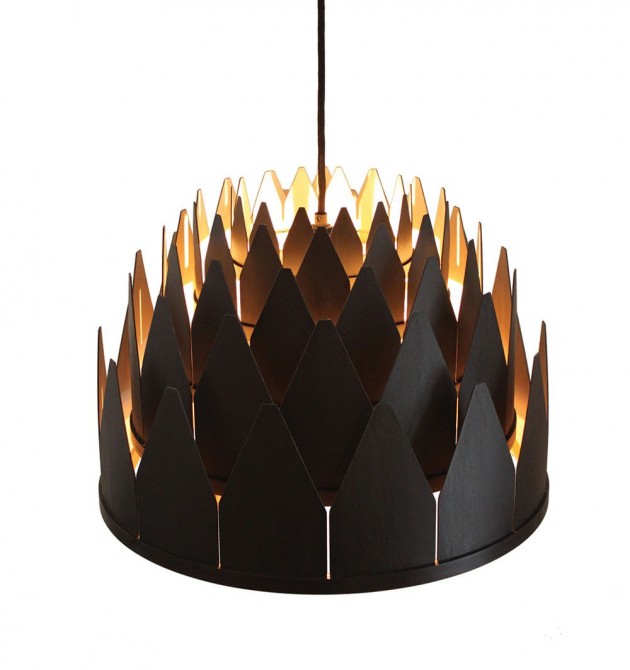 From the designer
Kvelden is the Norwegian word for evening and the main inspiration for the lamp.

The evening is the time of day when light turns into dark, day into night and forms into silhouettes. It is also the time of day when the electric light truly comes to use. The lamp is coated black on the outside, but has kept its natural wooden color on the inside.

Through the all-wooden construction it makes a warm and comfortable light, which brings associations to the Norwegian landscape and the wooden houses.
Design Copyright: Siren Elise WIlhelmsen
Photo Credits: Marie Jacob