Interior architect Dimitris Economou has designed the suites in the La Perla Villas Hotel, located in Oia on Santorini Island, Greece.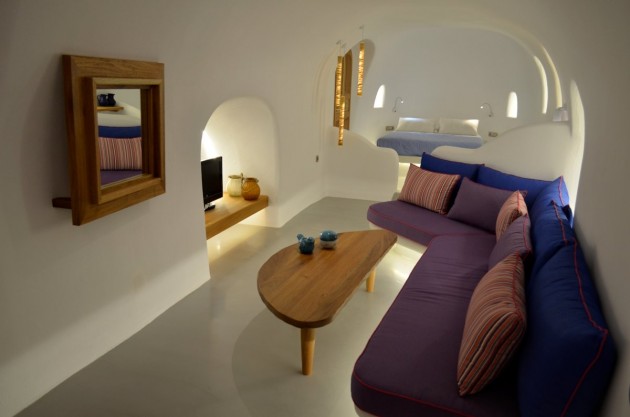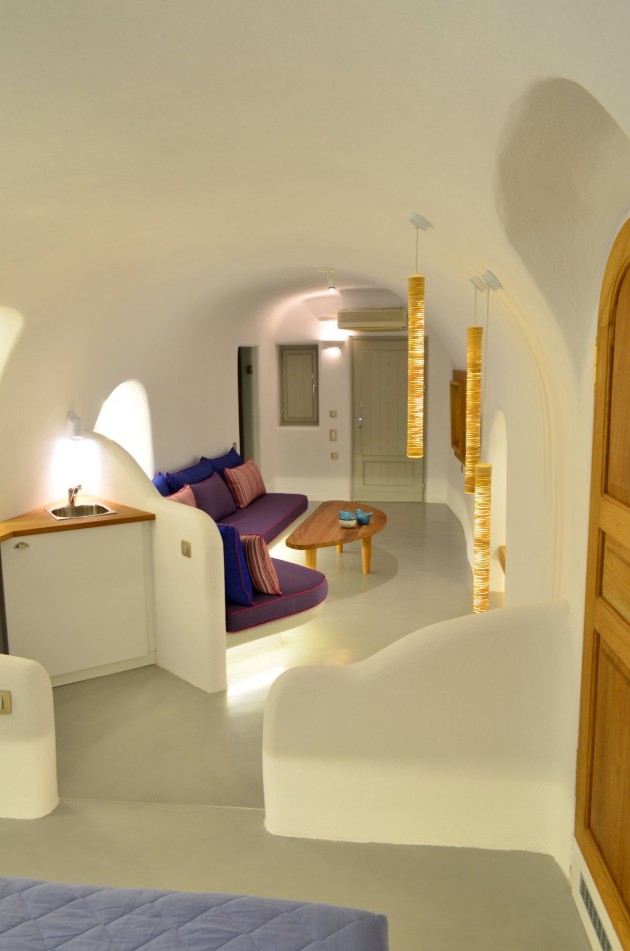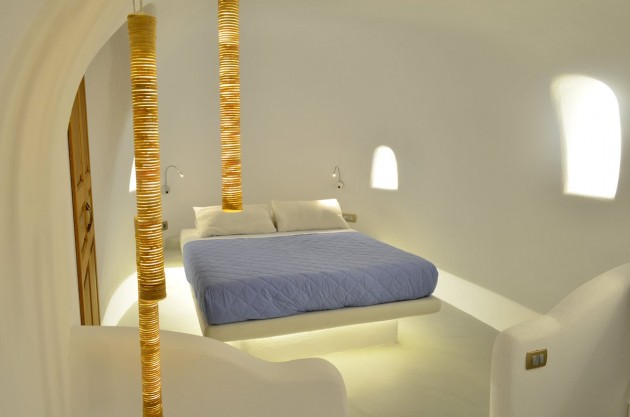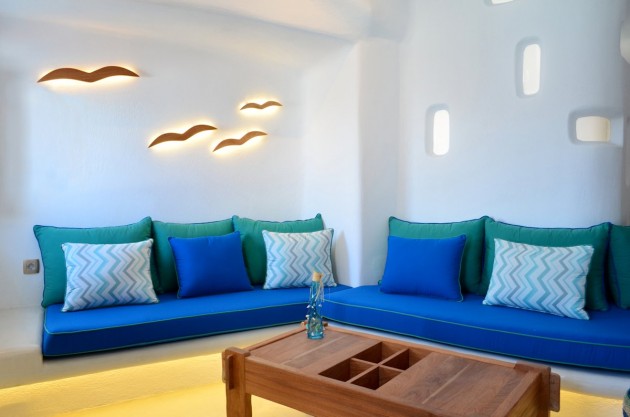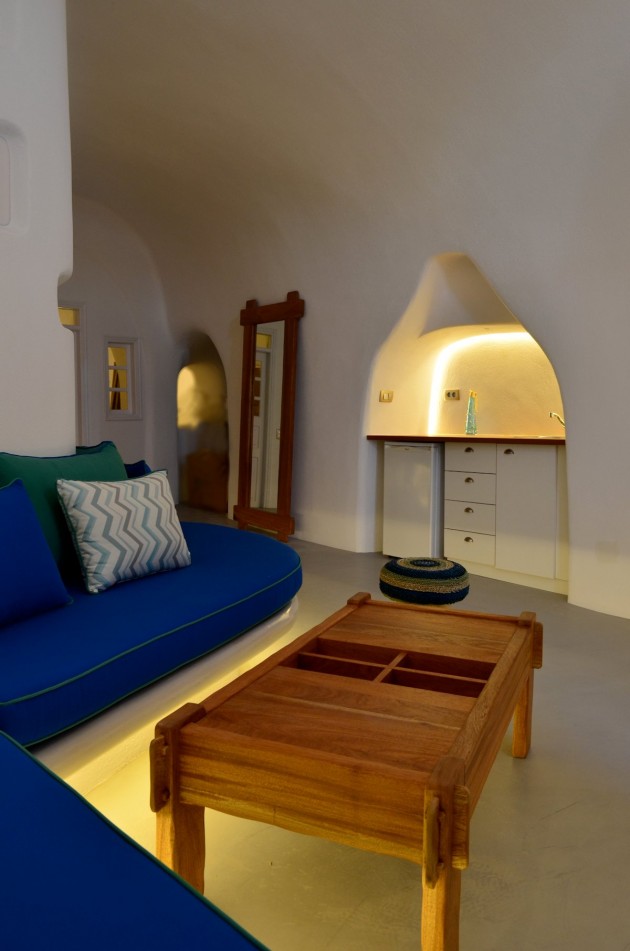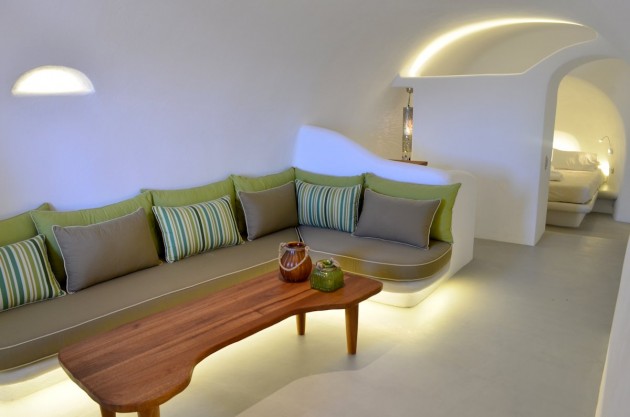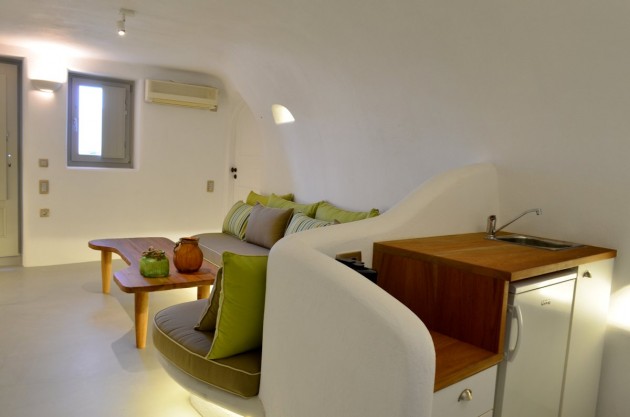 Project description
Designed to suit the special characteristic of Santorini's architecture, the "dug-in" buildings (called "hyposkafa" in Greek) i.e. buildings that are constructed  into the Theran earth. They are constructed in tephra either in their entirety or with additions. These additions are roofed with vaults  by some sort of casing construction. And as a typical "dug-in" house, these suites are narrow in their facade and are very deep lengthwise.

At the front one shall find the "sala" (living room) and at the back the bedroom. The combination of the plastic forms with the local materials and the hidden lighting and the furniture compose images of unique aesthetic value.

Colored fabrics on the sofas bring the happiness of the summer and the vacations into the rooms, smartly hidden kitchenettes have all the modern appliances for the guest's needs.
Design: Dimitris Economou