Italian manufacturer aLEGNA has created Laguna, a bath tub made from wood.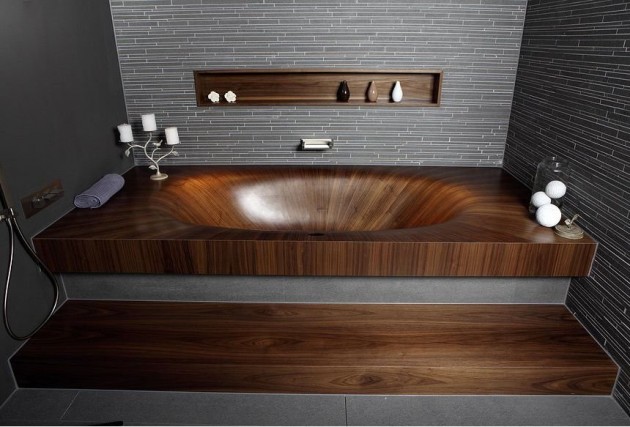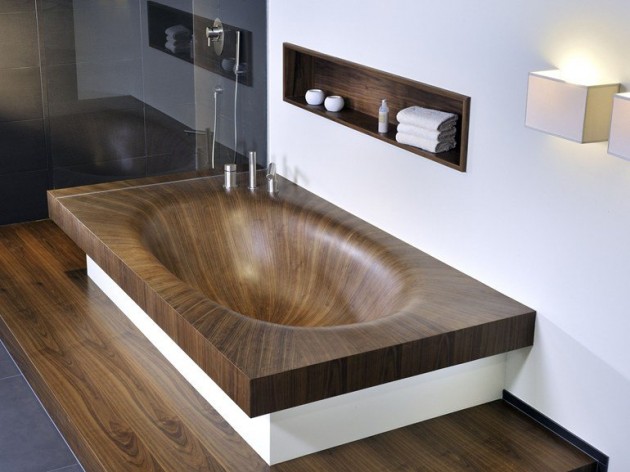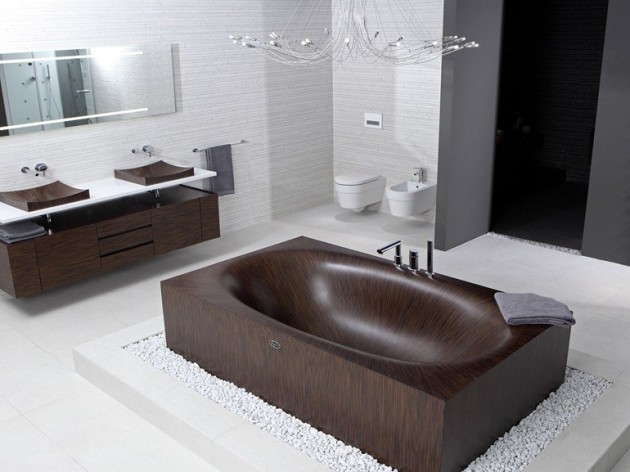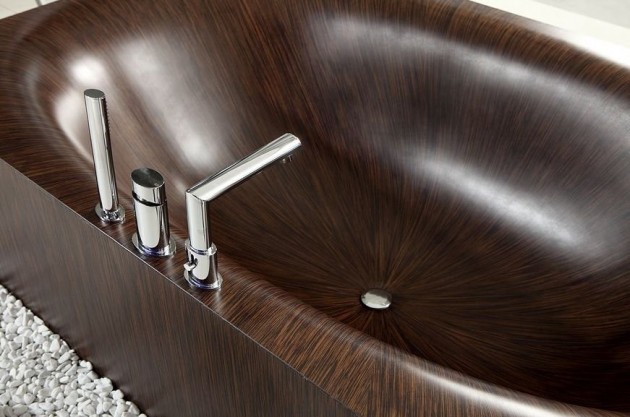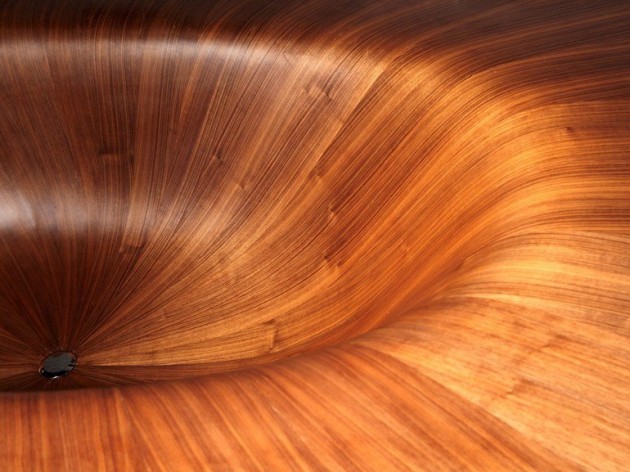 From aLEGNA
A masterpiece in its essential simplicity and uniformity. This masterpiece is made with wood monolithically formed as one unit.

Laguna Basic has smooth lines and a stable form that reflect the warm aura of 'flowing water. The perfect ergonomics will give you the pleasure of a dip in this pool. This rectangular model can 'be achieved even in non-standard sizes to fit all needs.
Design: aLEGNA