Lake|Flato Architects designed a home as a weekend retreat in Marble Falls, Texas.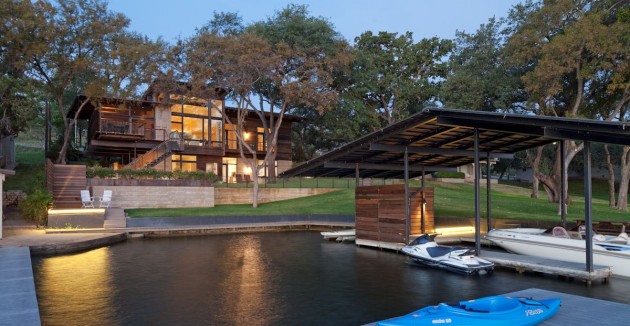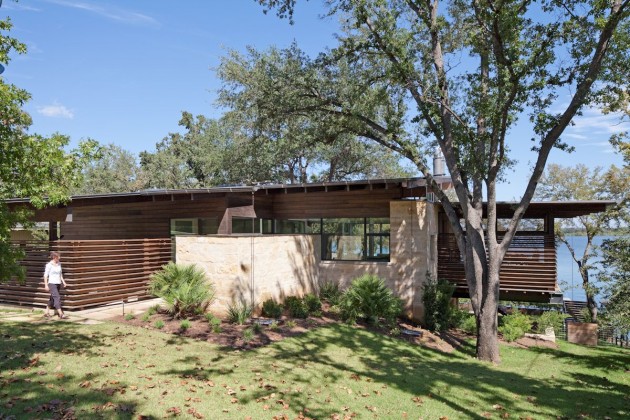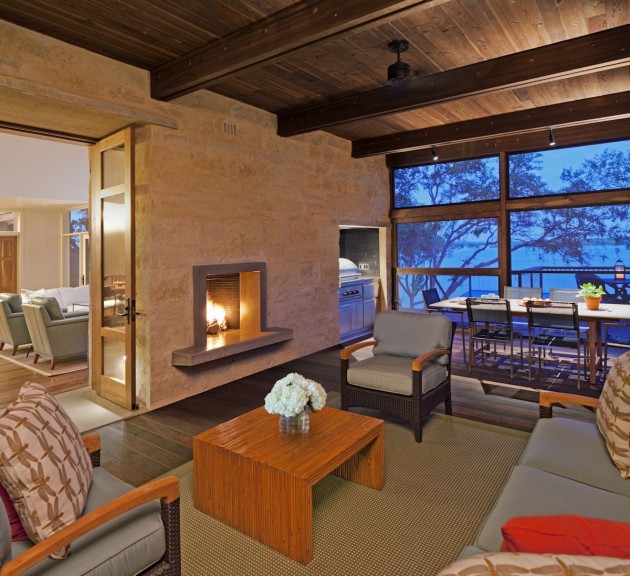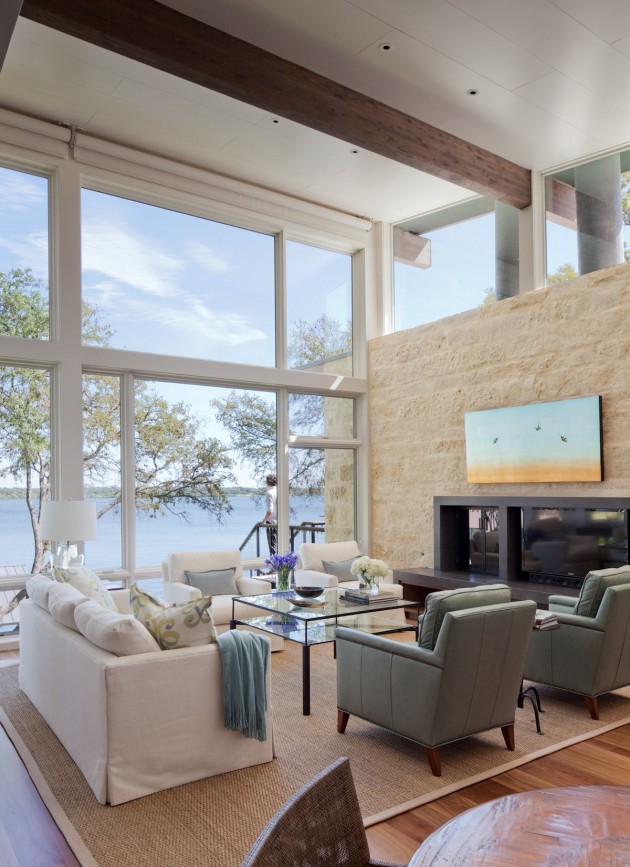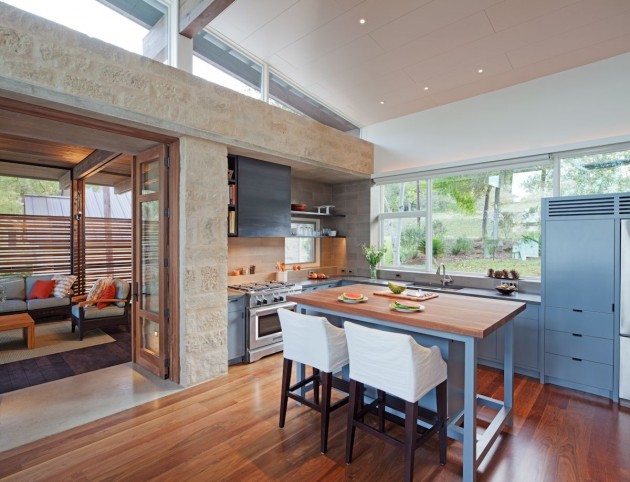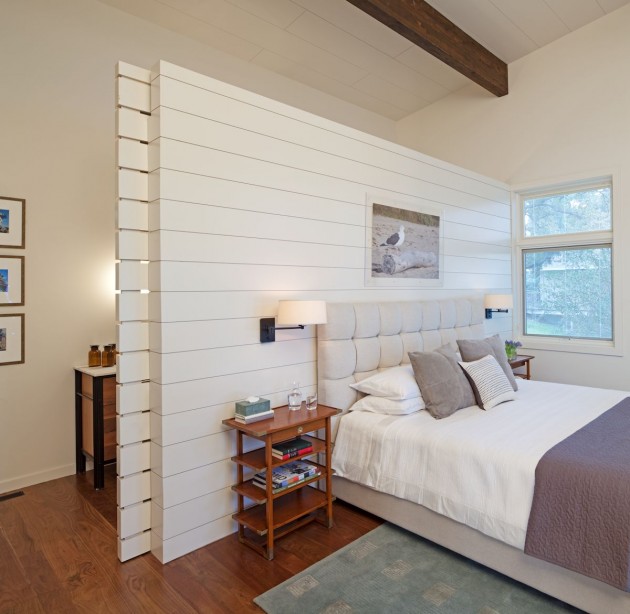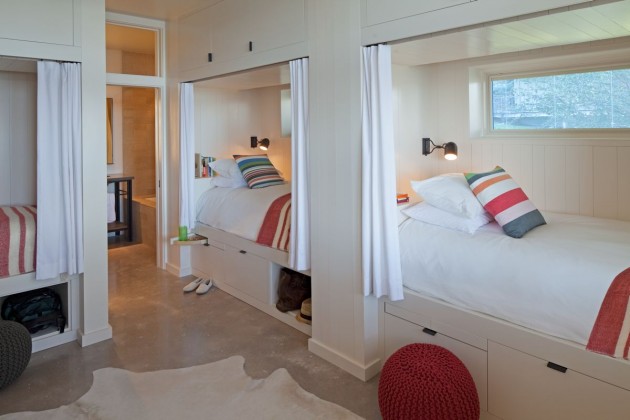 Project description
The design for this relaxed weekend retreat was informed by the compact, sloping site, close proximity to neighbors, and direct waterfront access. Aided by the fall of the terrain, the house's one-story profile from the street conceals a transparent two-story lake facade opening to the primary views. Cantilevered porches offset the bermed structure of the main house with a lighter, floating tree house effect. The southern screened porch, coupled with landscaping, offers protective cover from the neighbors while permitting cooling breezes and daylight.

The composite palette includes hardy materials such as native Texas Lueders limestone, cedar, and steel; simple, brightly painted interior surfaces and millwork; and individual expression demonstrated through custom-designed hardware, fixtures, and furnishings. Contributing to the casual atmosphere and occupant comfort are right-sized spaces for both large and small gatherings, modern efficiencies such as the lake-based geothermal HVAC system, and the family's commitment to outdoor living and dining embodied in the lofty screened porch.

The abundant use of native materials and passive and active design strategies has led to the award of LEED certification.
Architect: Lake|Flato Architects
Photography: Frank Ooms Photography