Paolo Ulian and Moreno Ratti have designed a bench made from Carrara marble that was cut by water jet.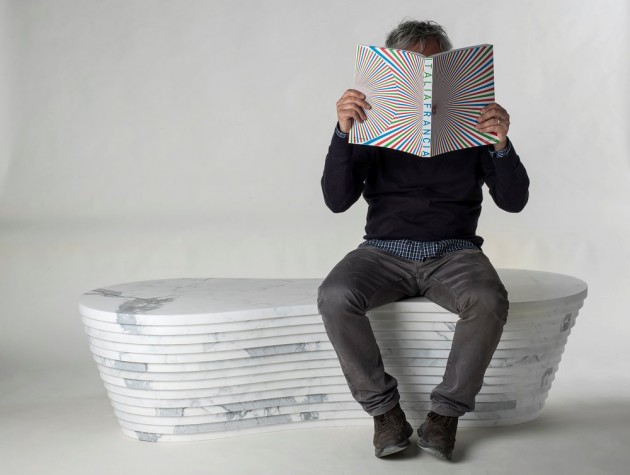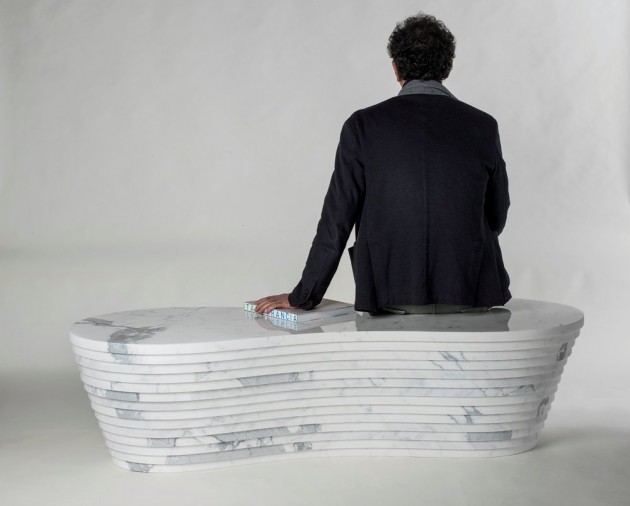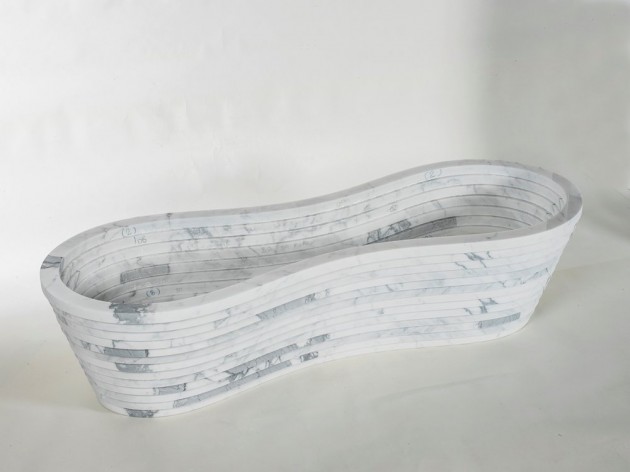 From the designers
Land is a bench for indoor and outdoor use formed by overlap of a series of concentric rings made by two slabs of white Carrara marble cut by water jet.

This processing allows to obtain a three-dimensional hollow volume using a minimal amount of natural material.
Design: Paolo Ulian and Moreno Ratti
Factory: Robot City
Photography by Enrico Amici