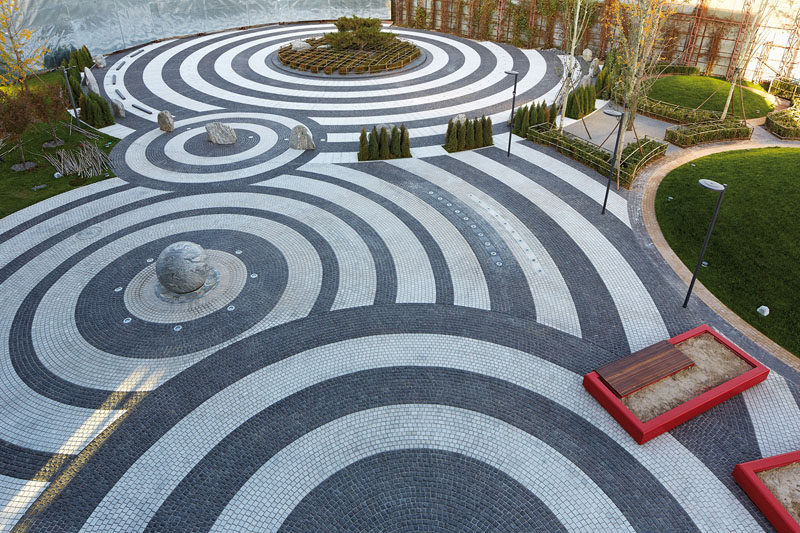 Photography by Shu He

Pathways are an essential part of any landscape project. They connect various areas and provide an opportunity to get creative with pavement.
This courtyard and adjoining pathways, part of the Vanke Daxing Sales Gallery in Beijin, China, designed by Bing Han of Spark Architects and whose landscaping was spearheaded by BAM, have been created by laying a combination of dark and light stone pavers in circular arrangements.
These arrangements have resulted in a design like those seen in Japanese rock gardens, with the light and dark stones creating a pattern reminiscent of the ripples created in water when stones have been thrown in.
While the project seen here has been done on a large scale, the idea of creating a stone arrangement would still be possible in a small yard or in part of a garden, and would add an interesting creative touch to any landscape.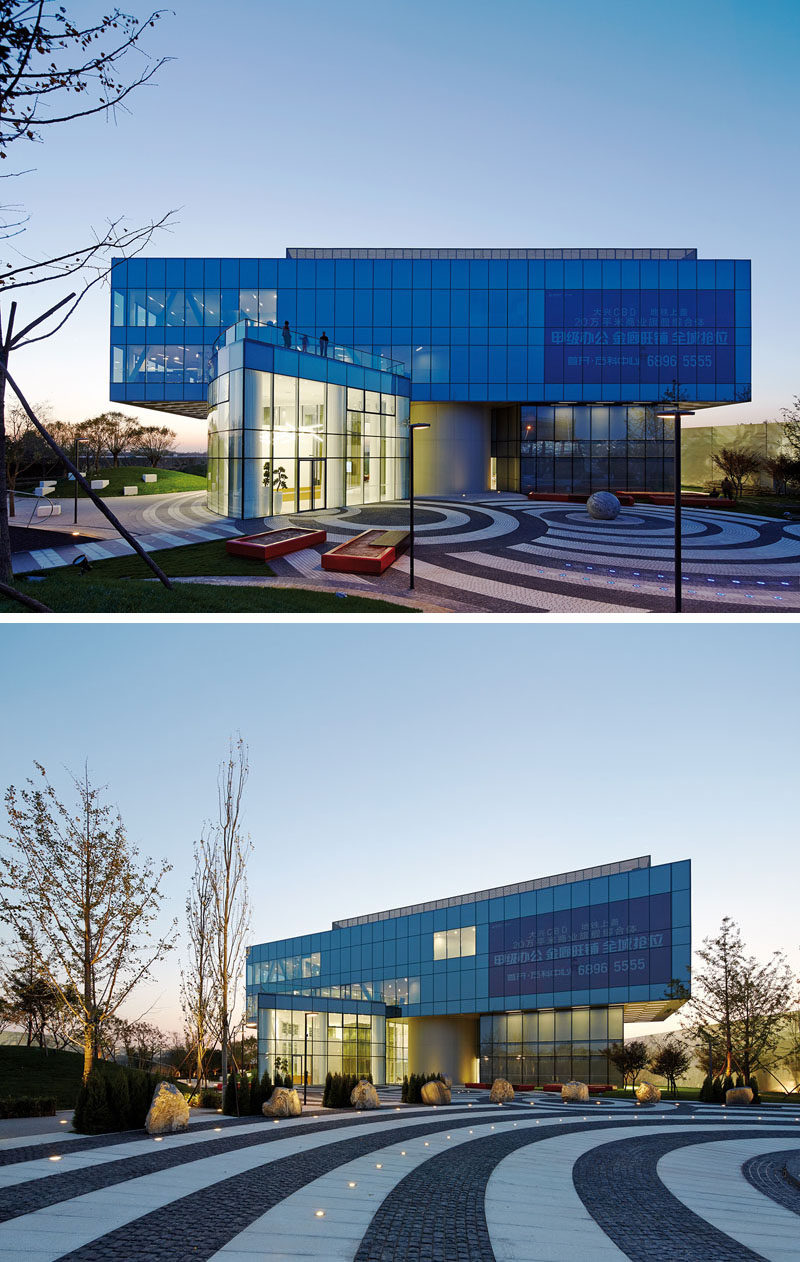 Photography by Shu He