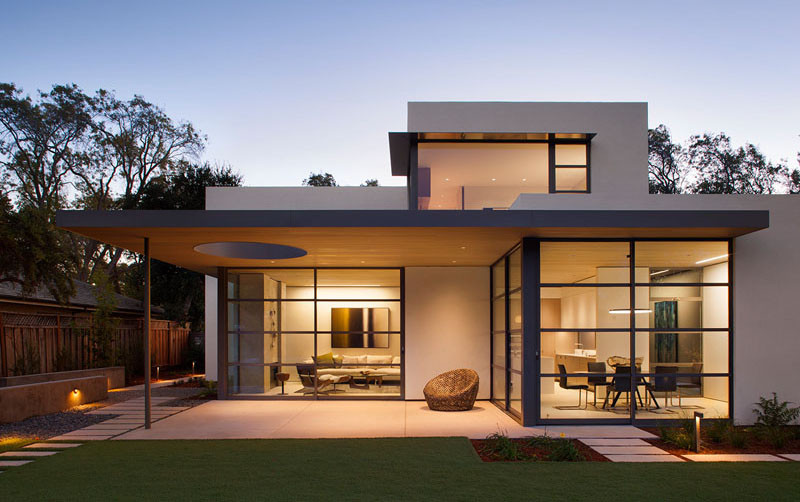 Feldman Architecture have sent us photos of their latest project, a modern residence named the Lantern House.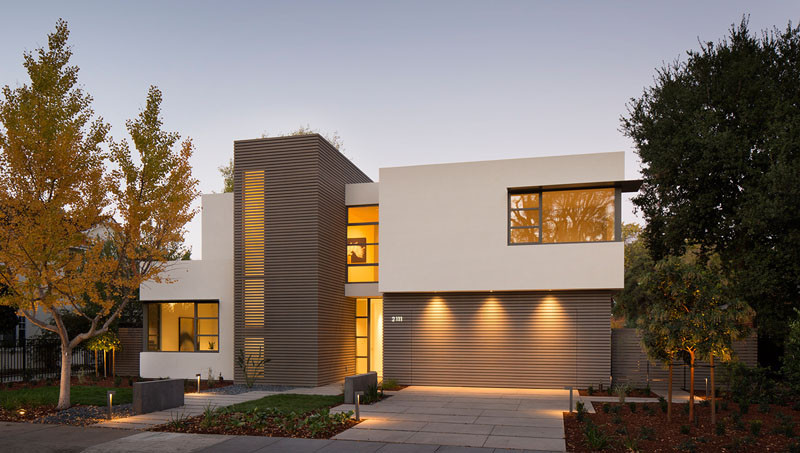 ---
Located in the suburban area of Palo Alto, California, the home has an open floor plan with direct access to the backyard.
---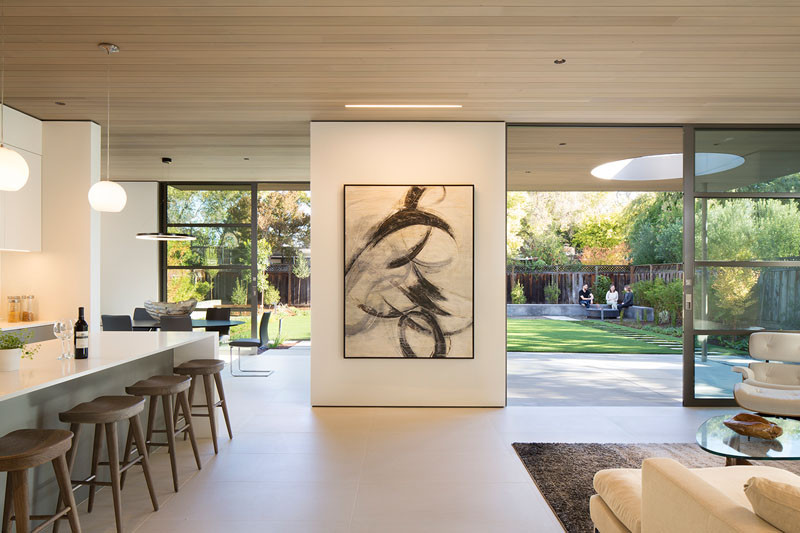 Photography by Paul Dyer
---
The backyard, with landscaping by Huettl Landscape Design, has a patio space with a path that leads you to the corner seating area.
---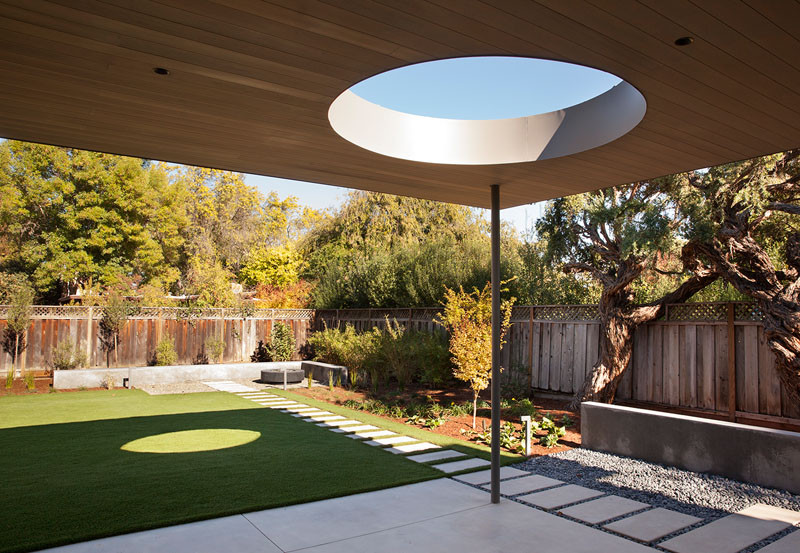 ---
A circular opening creates a view of the sky, and at the same time, creates a distinct shadow on the grass below.
---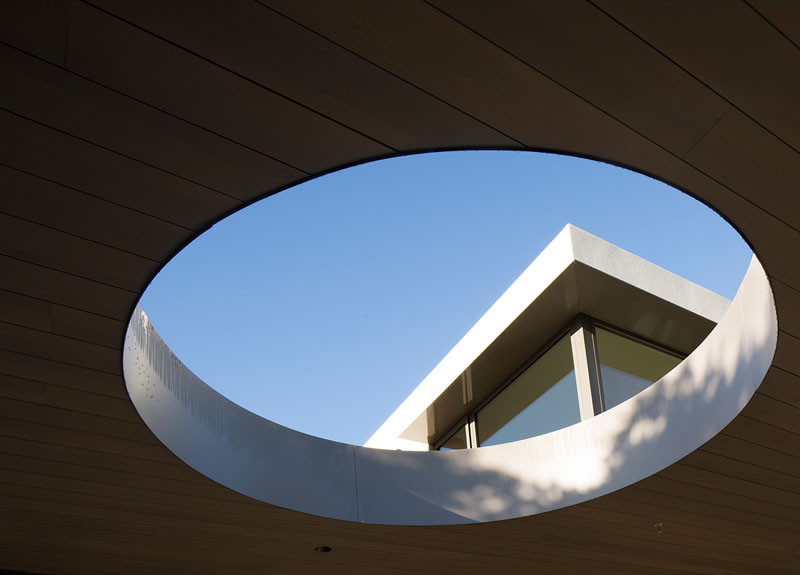 ---
Back inside, the living areas are all connected by a floating cedar ceiling.
---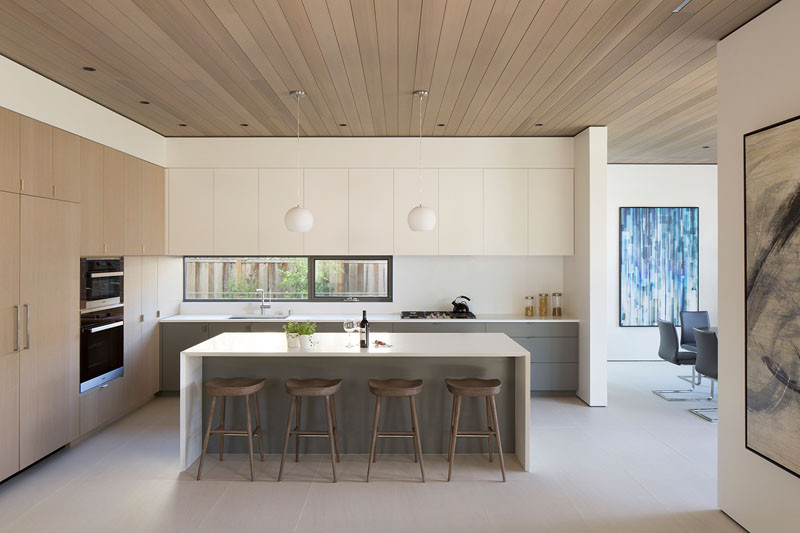 ---
Built-in cabinetry adds extra storage in the hallway.
---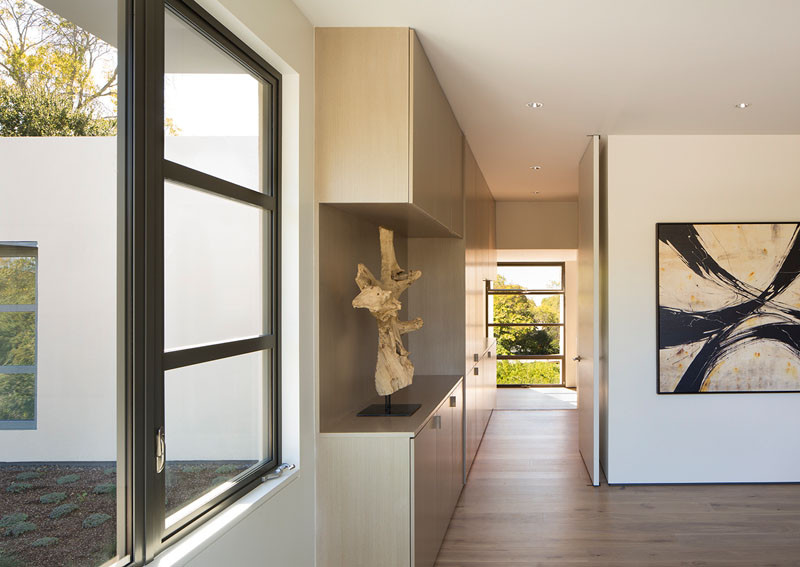 Photography by Paul Dyer
---
There's a slender screen that runs the height of the front stairwell, that casts rays of sunlight inside during the day.
---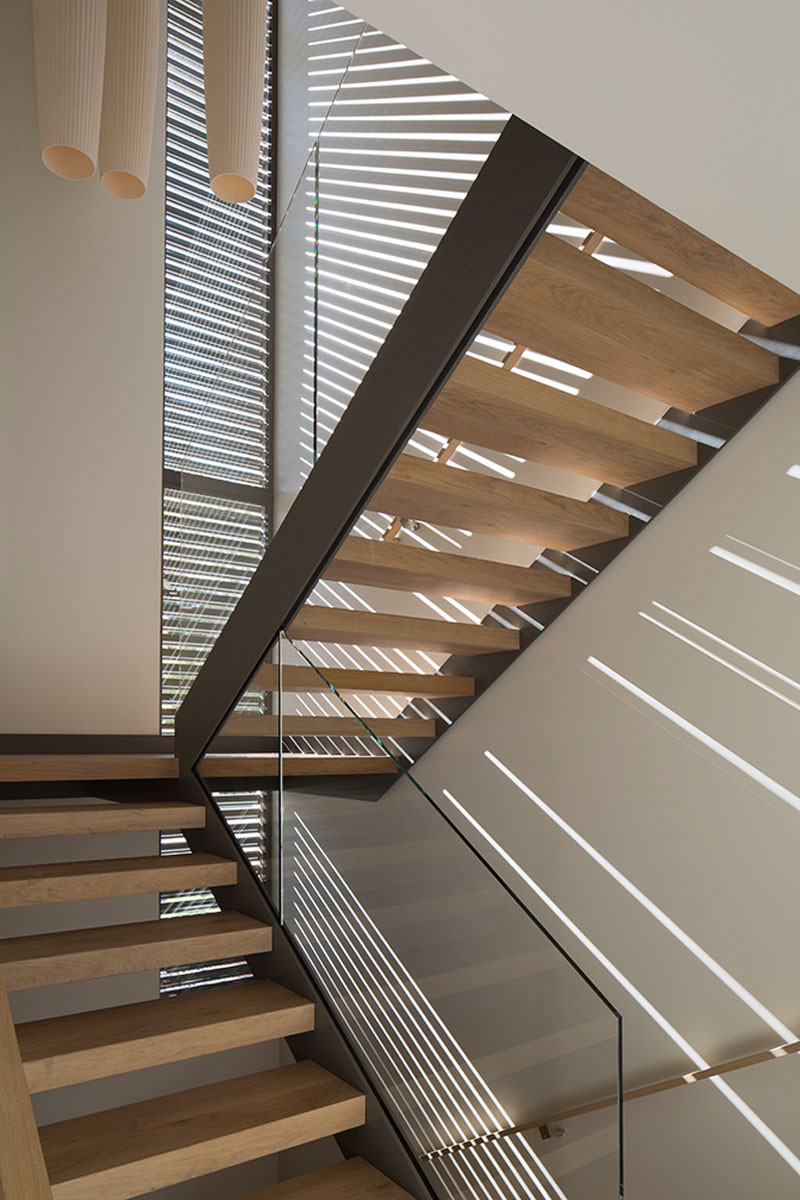 ---
At night the screen emits horizontal stripes from the stairwell's lighting, creating a lantern effect seen by anyone on the exterior of the home.
---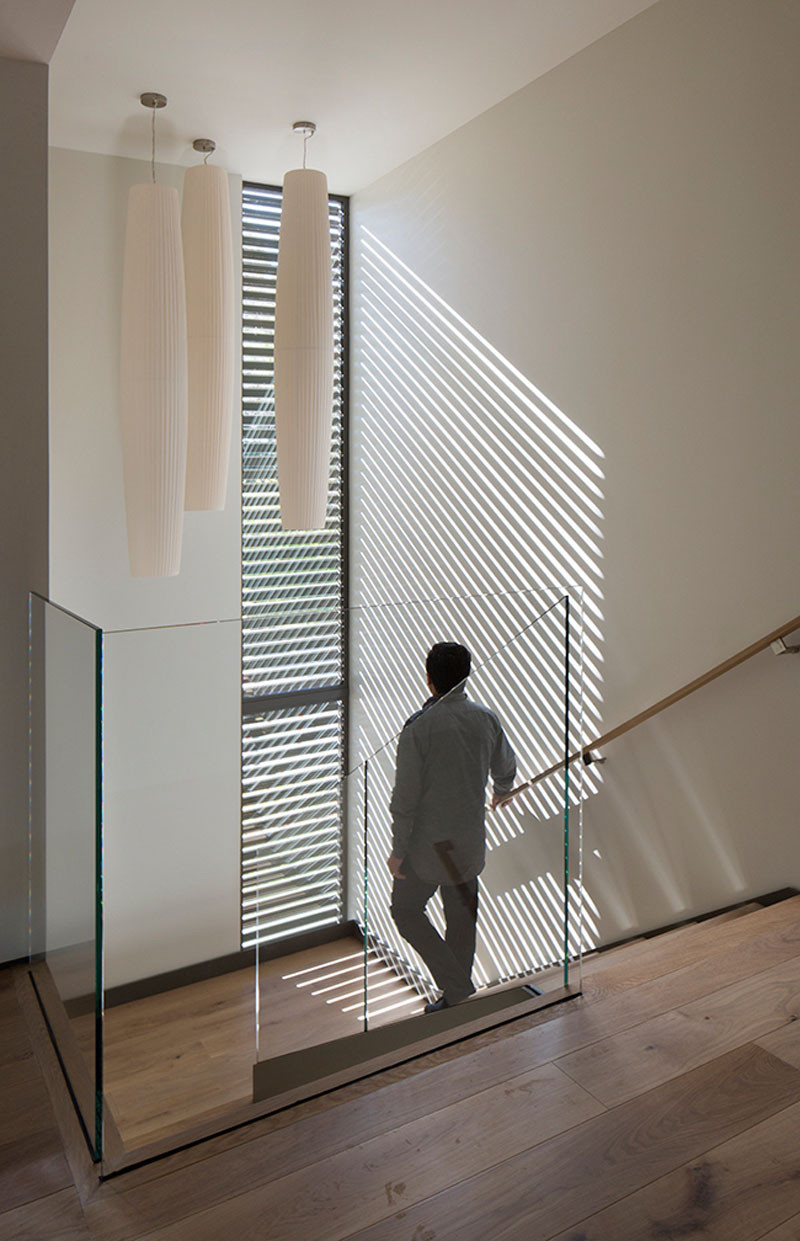 ---
The second-floor bedrooms offer views of the surrounding Gingko trees, and the green roofs on the living and dining spaces below.
---