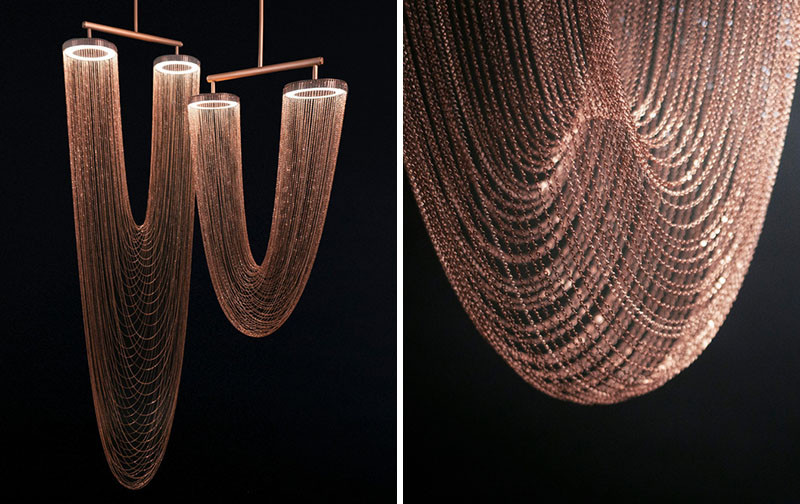 Designers Audrée Larose and Félix Guyon of Larose Guyon, will be launching their new lighting collection at the ICFF show in New York later this month.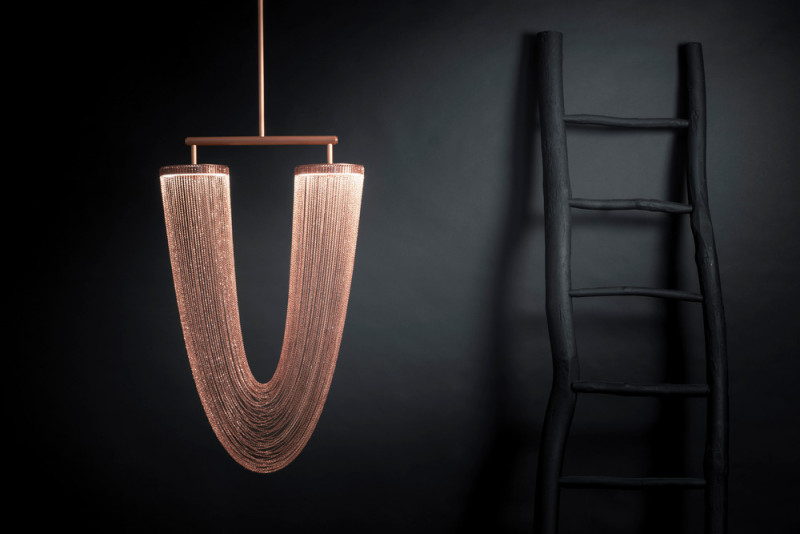 The lights seen here, named OTÉRO, revisit the elegance of the late 19th century, and are part of their La Belle Époque Collection.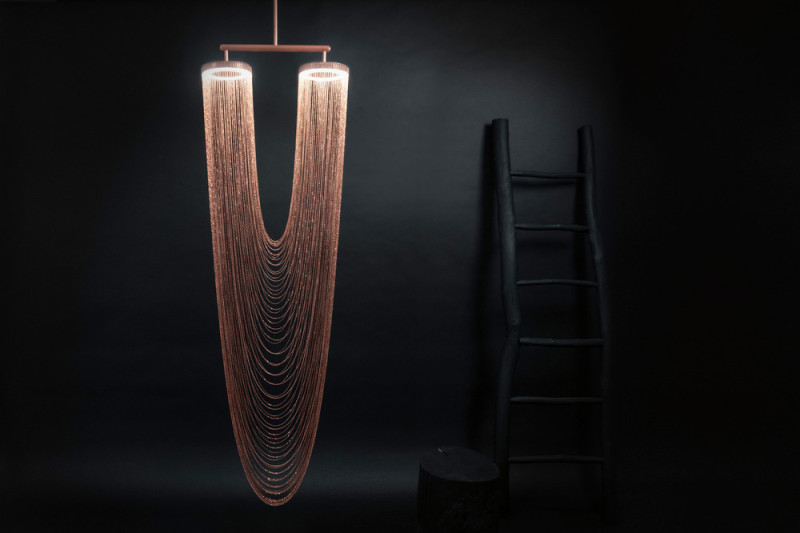 The sculptural lights are made from delicate copper plated chains that hang from two circular forms to create a unique curved shape, all of which is illuminated by a ring of LED lights.