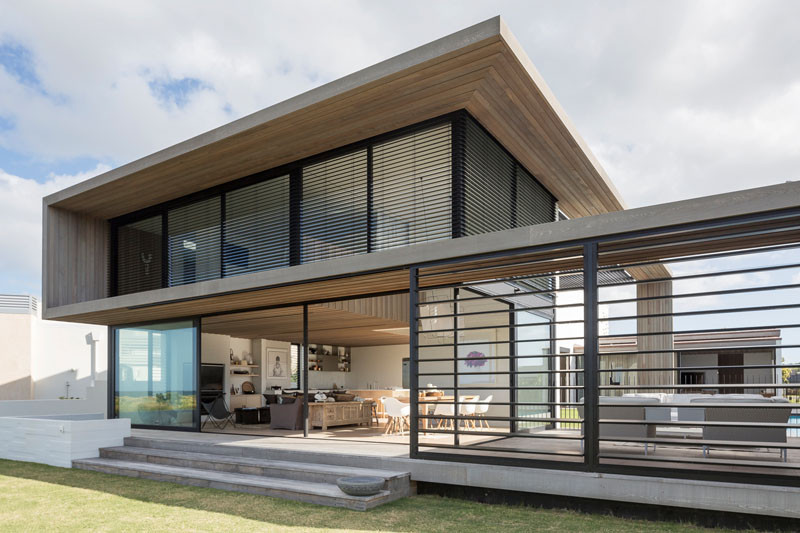 This unassuming family home, designed by Julian Guthrie, is located on a coastal property in Omaha, New Zealand.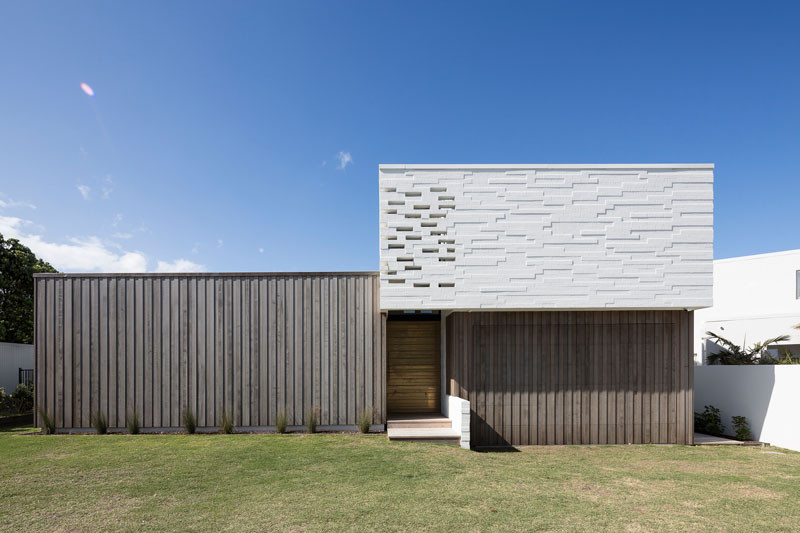 ---
A large wooden door welcomes you to the home, where you're greeted by a double height entryway.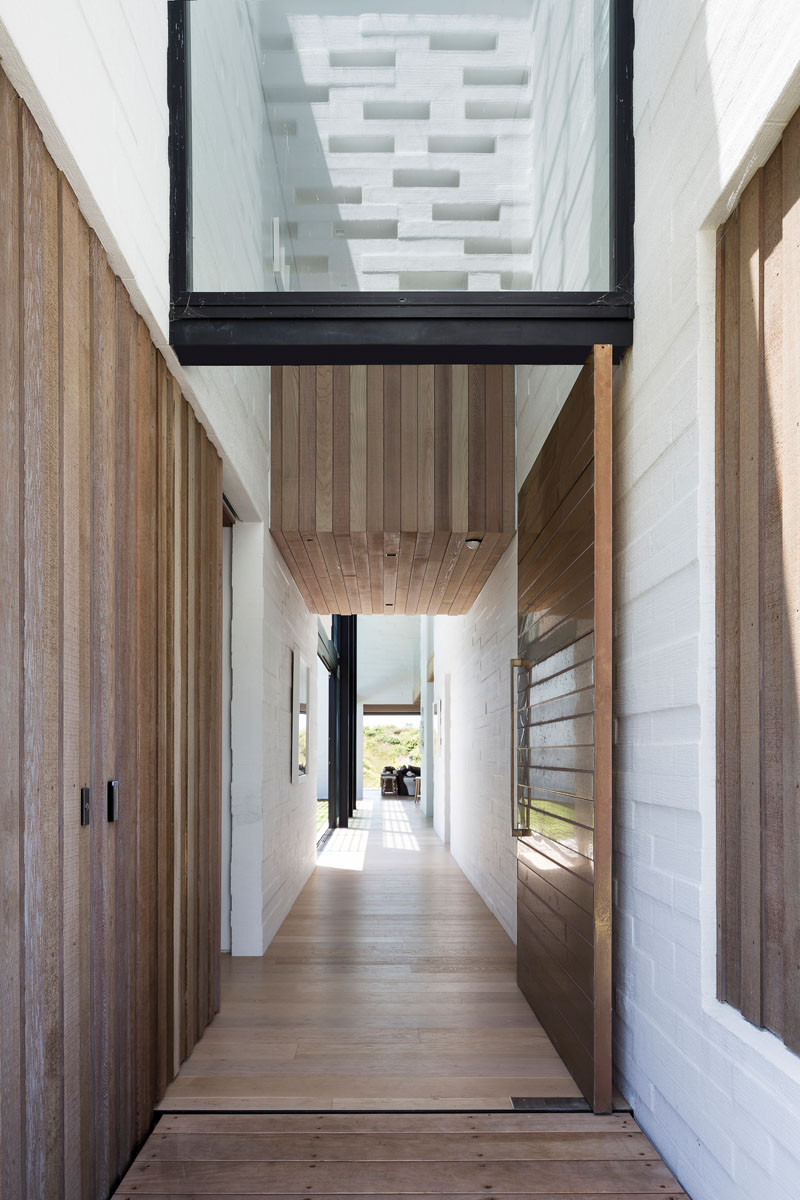 ---
Heading into the home, there's a mostly open-plan living/kitchen/dining area, that opens to a swimming pool, located to the side of the home.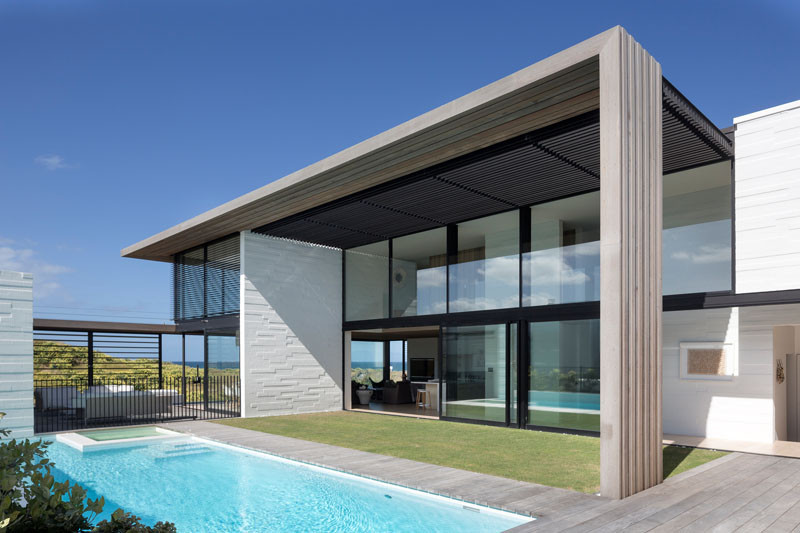 ---
There's also an outdoor room, with a retractable shade cover, that has a fireplace, sitting area and BBQ.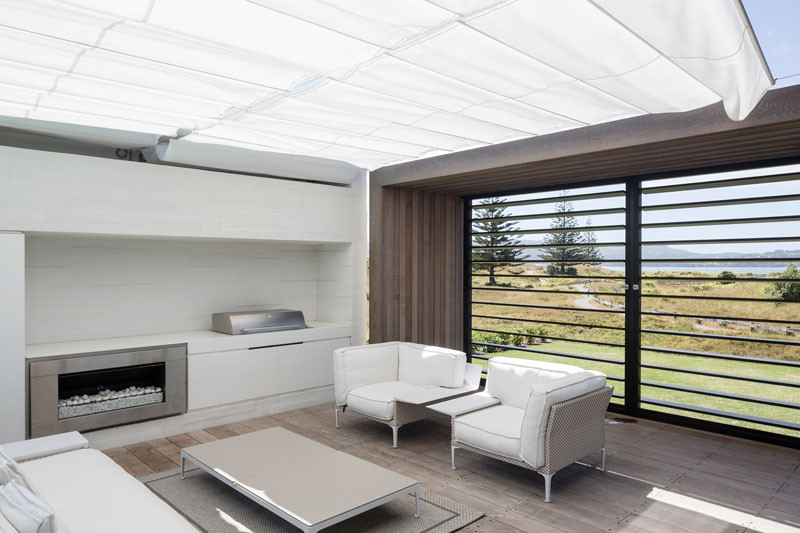 ---
Surrounding the main living area, large sliding glass walls open up for true indoor/outdoor living, which is quite common in New Zealand.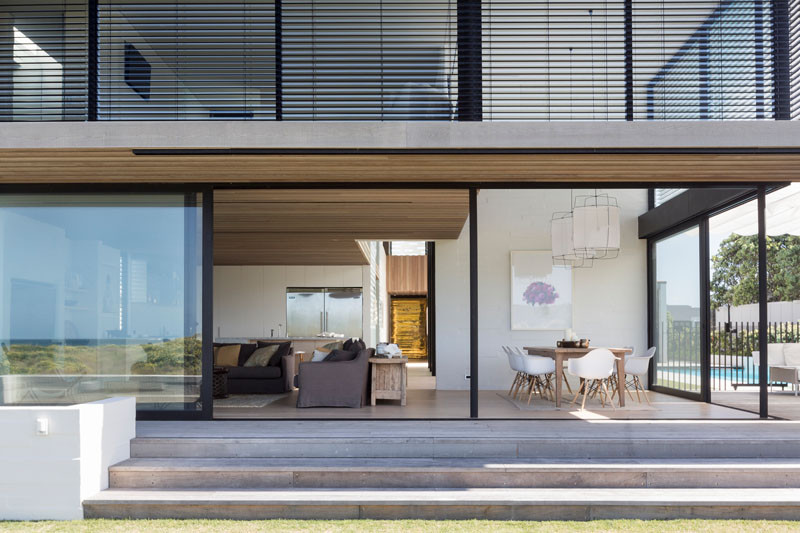 ---
Light wood cladding continues between the inside and outside spaces, as seen in the photo below.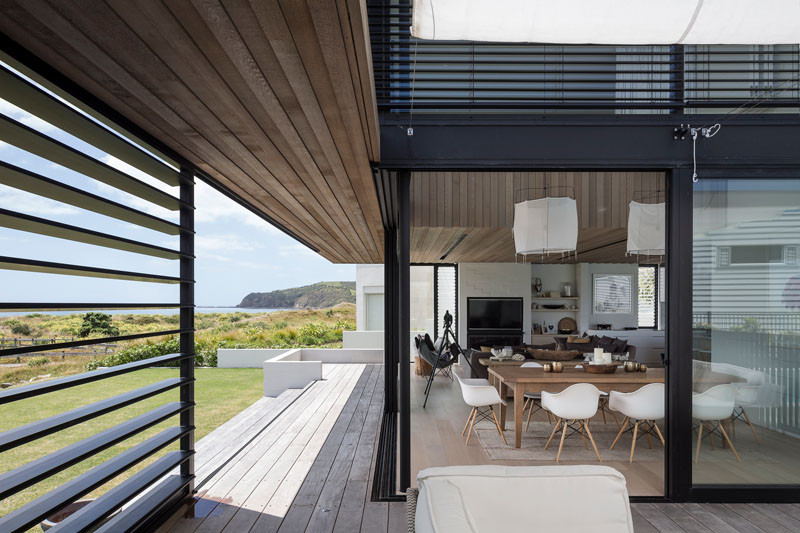 ---
The open living area shares the space with the dining area and kitchen.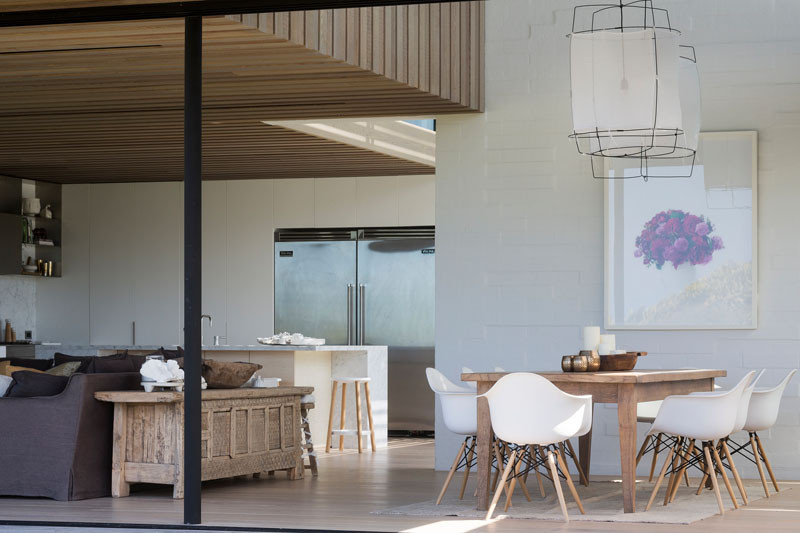 ---
A double-height ceiling makes the dining area feel open and airy.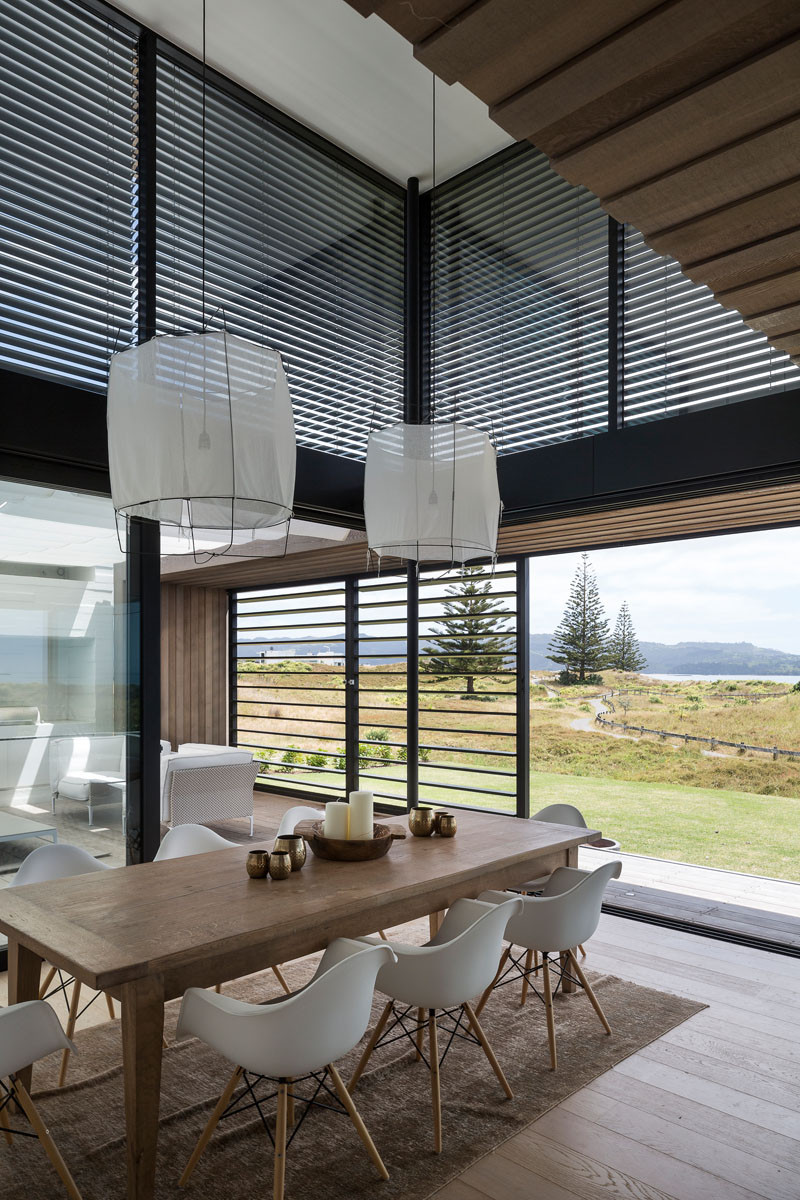 ---
In the kitchen, open shelving has been used around the oven's exhaust hood, a large restaurant style fridge has been included, and the large kitchen island has space for friends and family to sit around.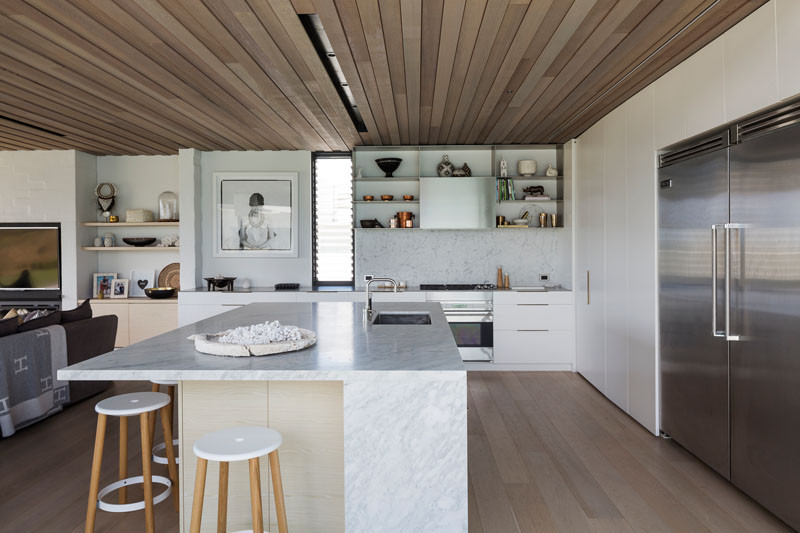 ---
The home owner's bedroom and two guest bedrooms are set on an upper level, creating private retreats from the level below. This is one of the bathrooms featured in the home.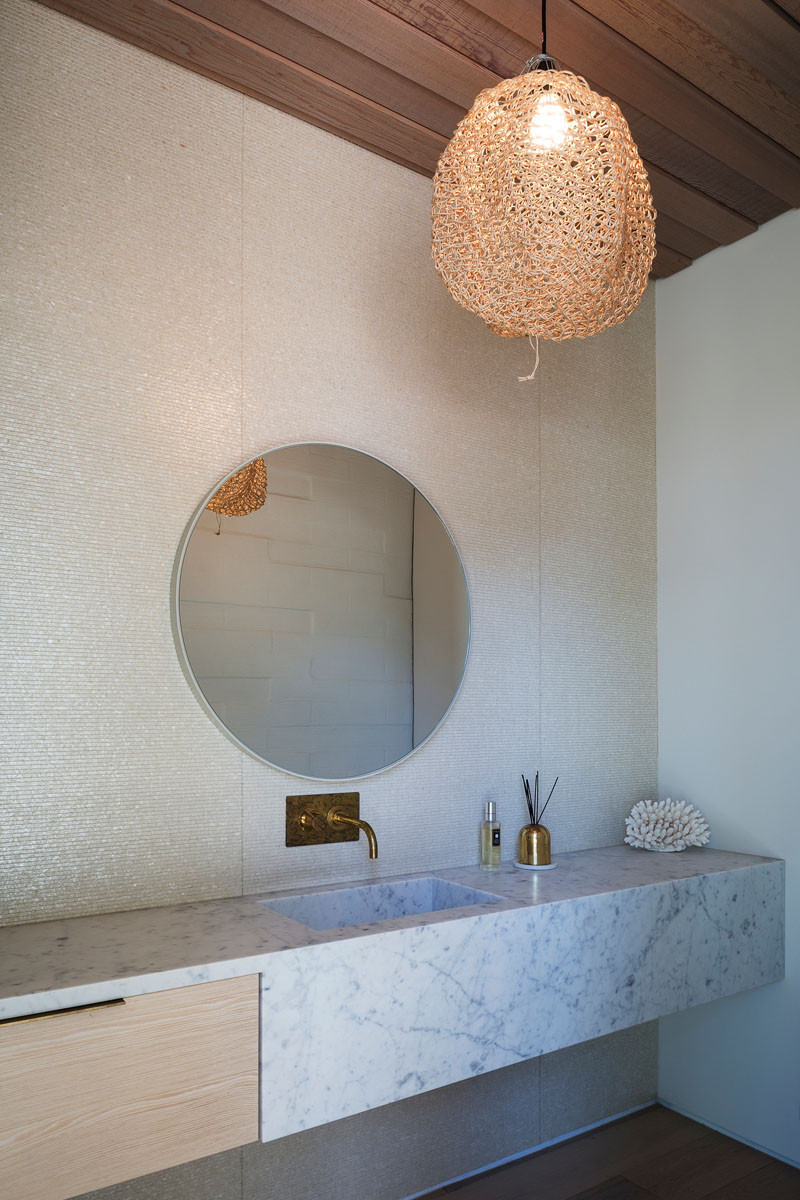 ---
 Here is a look at the second bathroom.