MAKE Architecture have designed the Little Brick Studio, located in Melbourne, Australia.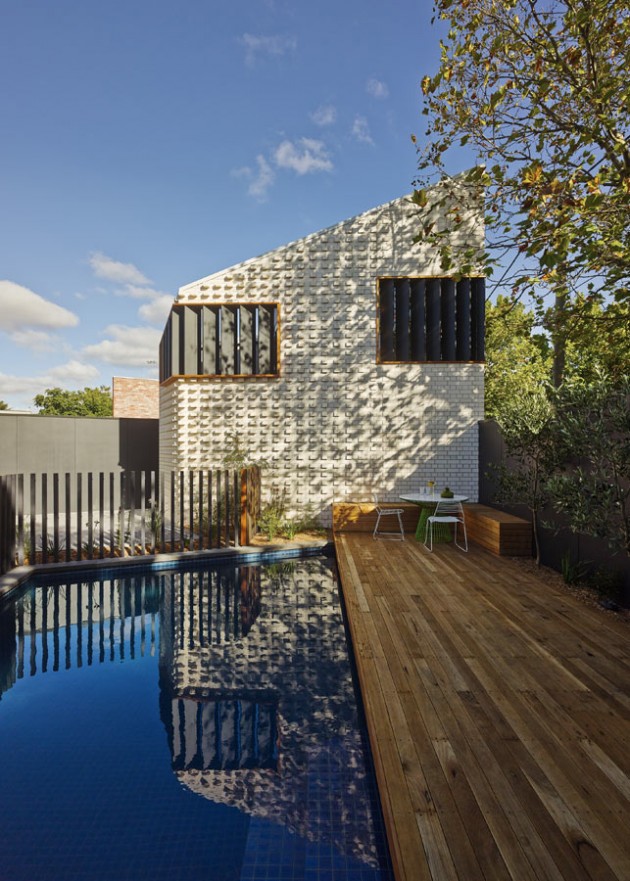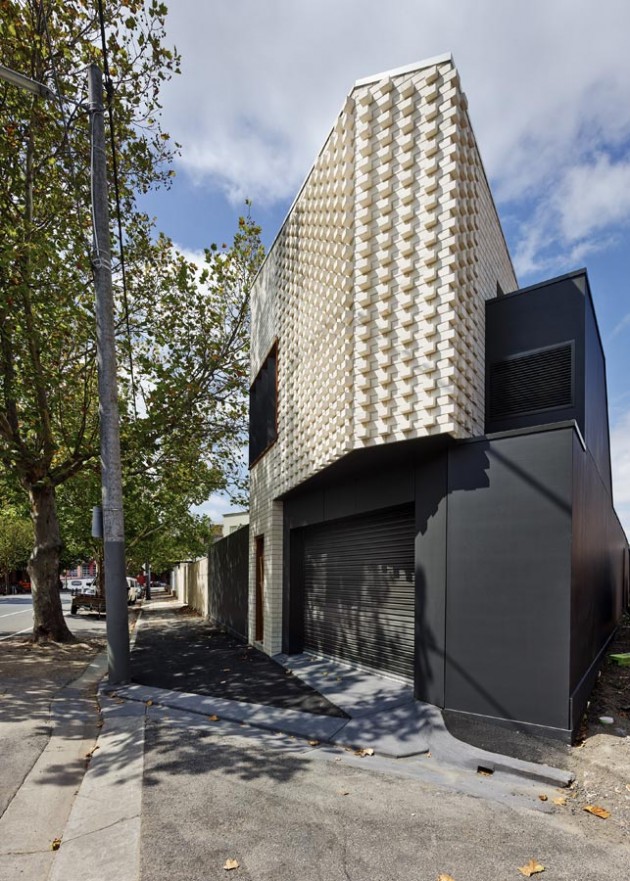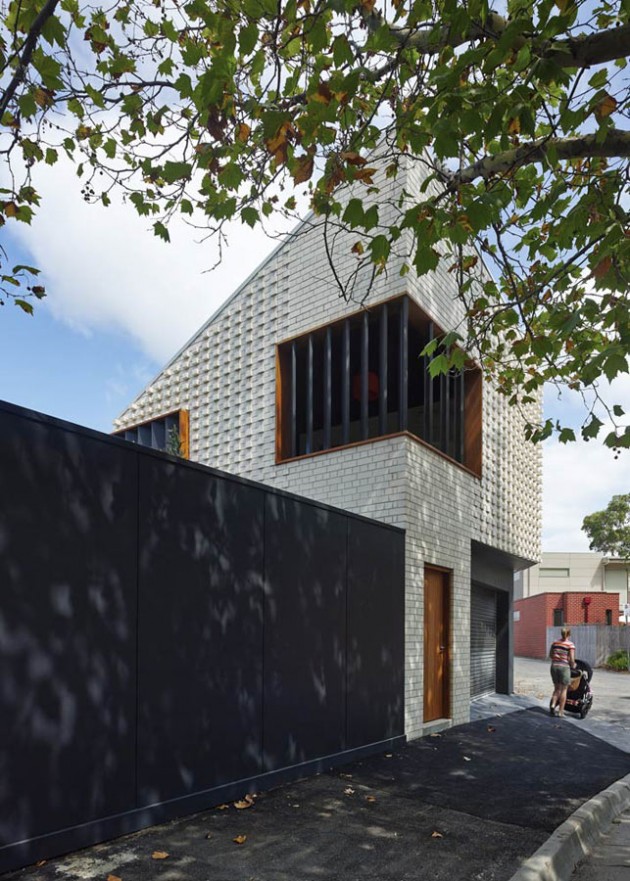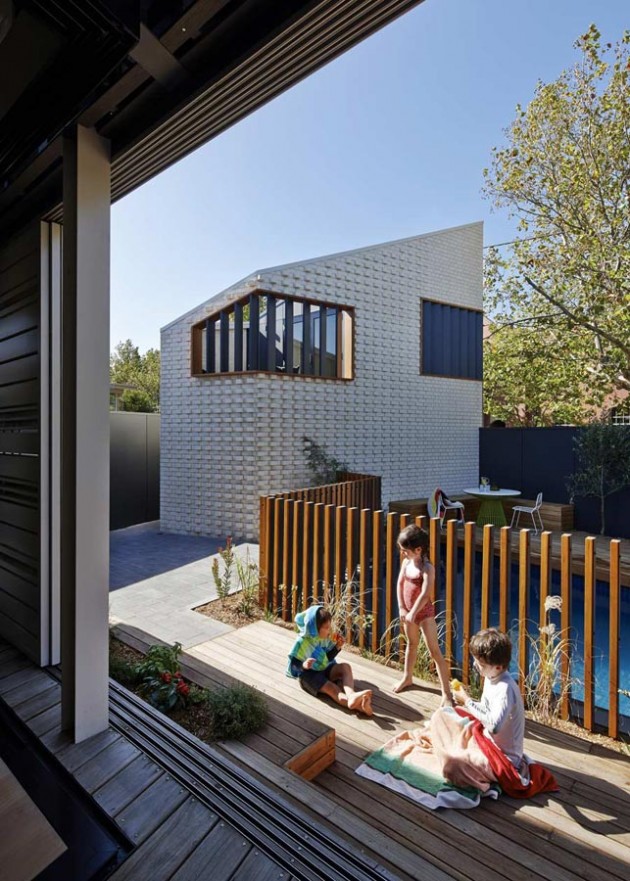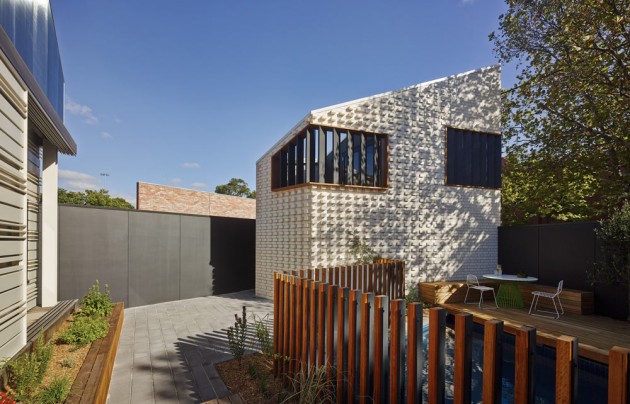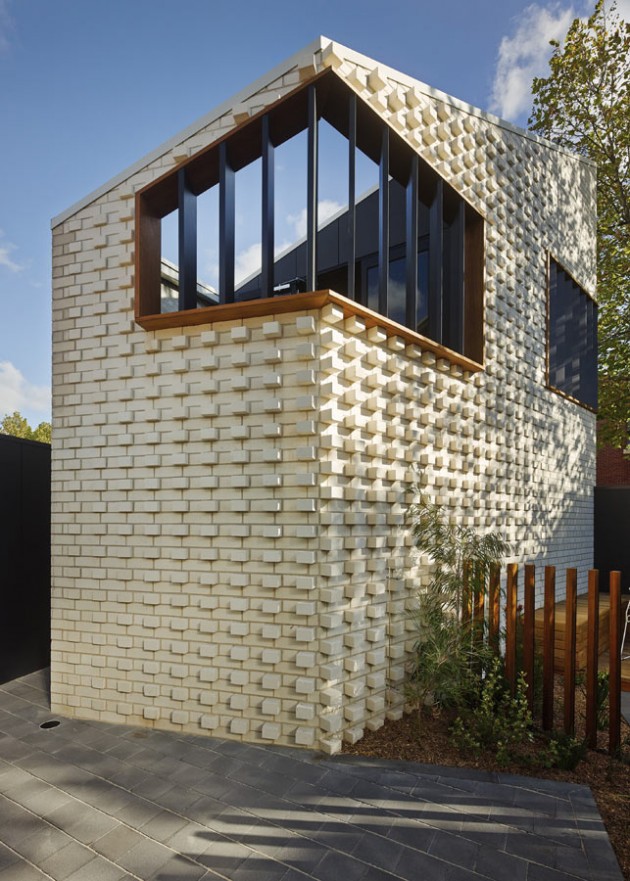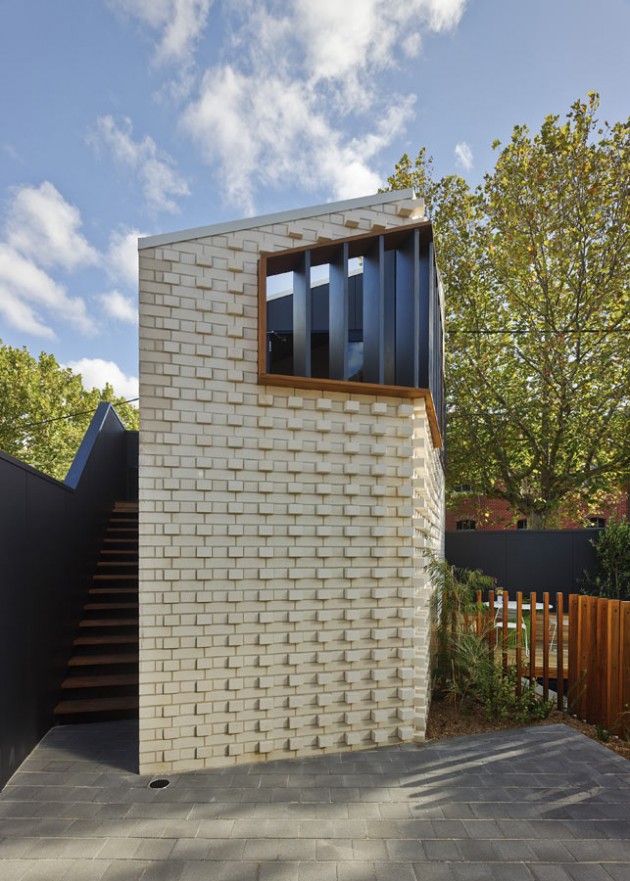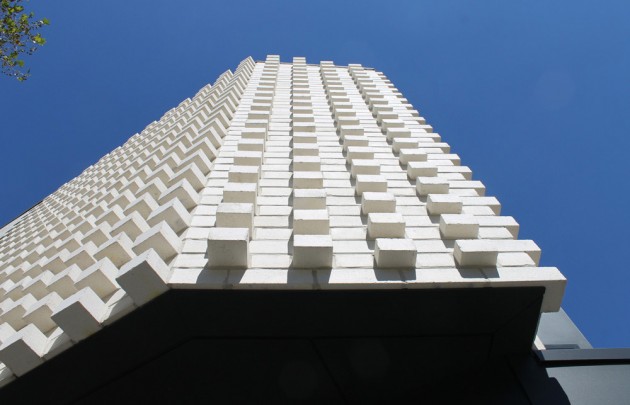 Project description
Squeezed into a tight space in the inner city suburb of Abbotsford, the 'Little Brick Studio' attempts to engage at the urban scale of the busy street (and brick buildings opposite), but is also sensitive to the smaller residential scale of the houses behind.

Composed of a garage with a studio space above, the footprint of the building is kept as small as possible to ensure the impact on the house and backyard is minimal. The angled roof form of the building comes from a desire to squeeze in a small studio space within the volume and also minimise the height (and therefore overshadowing) at the rear.The studio space has been designed as a flexible space that can grow and change with family needs. The nearby brick factories in Abbotsford inspired the textured brick finish.

Rather than create another rear garage door that turns its back on the busy street, we wanted the Little Brick Studio to make a positive contribution to the neighbourhood by treating it as an important address and frontage. The garage door is recessed and forms part of the fence language that wraps the base of the building. The brick studio above hangs out over the street with a large window that engages with the street and timber door at lower level giving it a sense of entry and address. The public private edge is blurred by the building overhanging above.
Architect: MAKE Architecture
Photography by Peter Bennetts