Designers Paolo Ulian & Moreno Ratti have used waterjets to create Little Gerla, a collection of 4 limited edition vases that have each been made from a marble tile.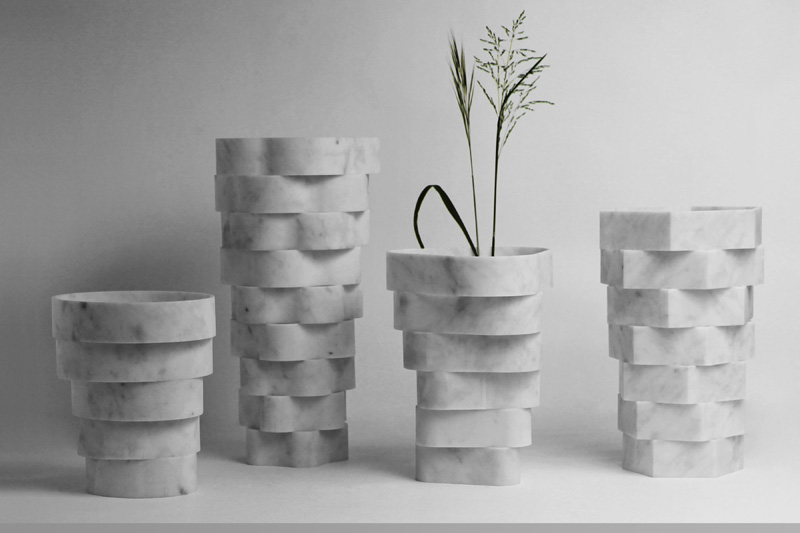 The designer's description
What you can get from one marble tile 40×40? From the marble tiles found in dusty warehouses of our craft companies? What things can be made by cutting with water jet machine, assembling simply the pieces without creating waste material?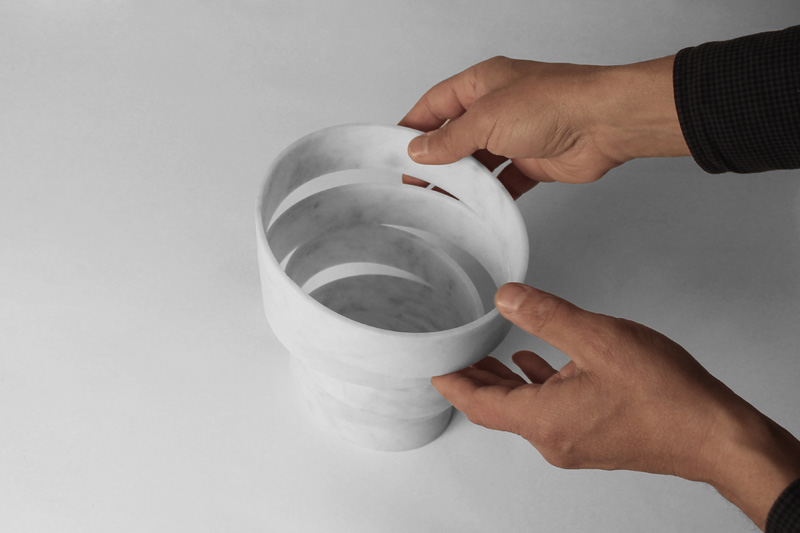 The last object born to this research is Little Gerla a collection of 4 vases of different sizes and shapes obtained from a single Marble tiles of cm. 40x40x3 without producing waste material.
With waterjet cutting the tile is divided into four equal pieces of cm. 20x20x3 and from each of these concentric rings are formed with a very thin thickness, about 4 mm which, superimposed and rotated among themselves, go to make the shapes of the four vases.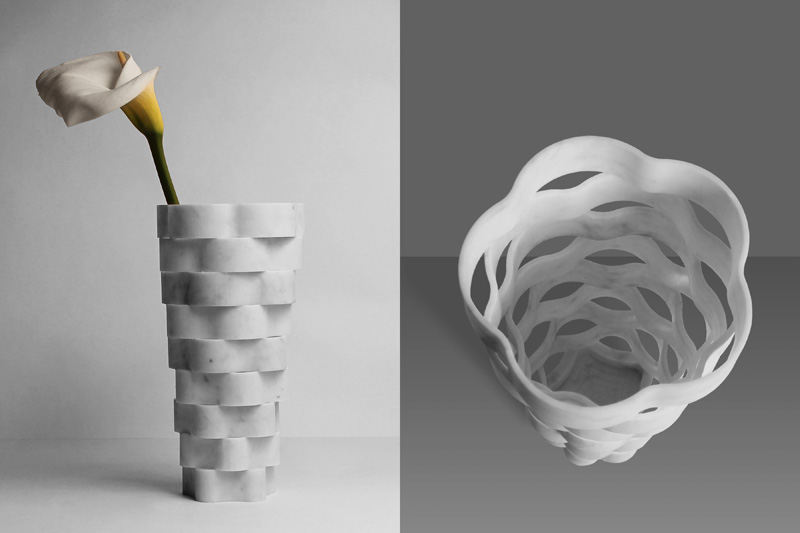 Vases very lightweight as if they were made of porcelain, whose surface is characterized by the natural texture left by the cutting of the waterjet.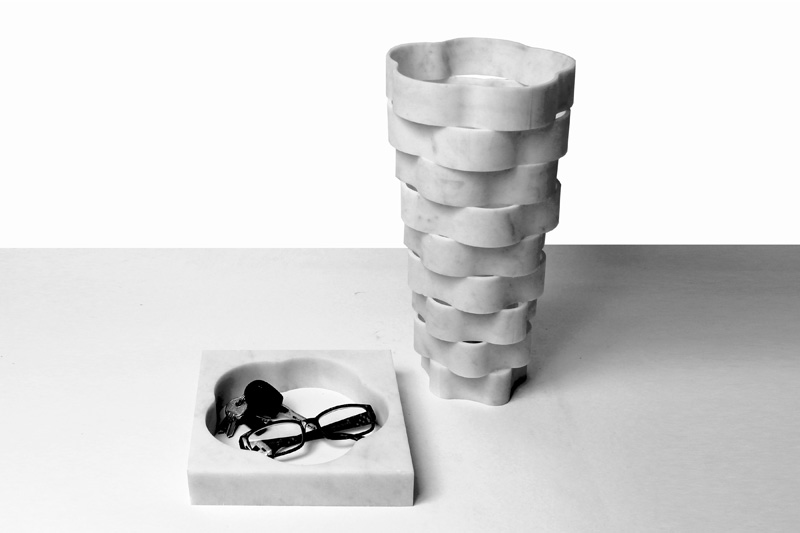 Design: Paolo Ulian and Moreno Ratti
Photography: Paolo Ulian and Moreno Ratti