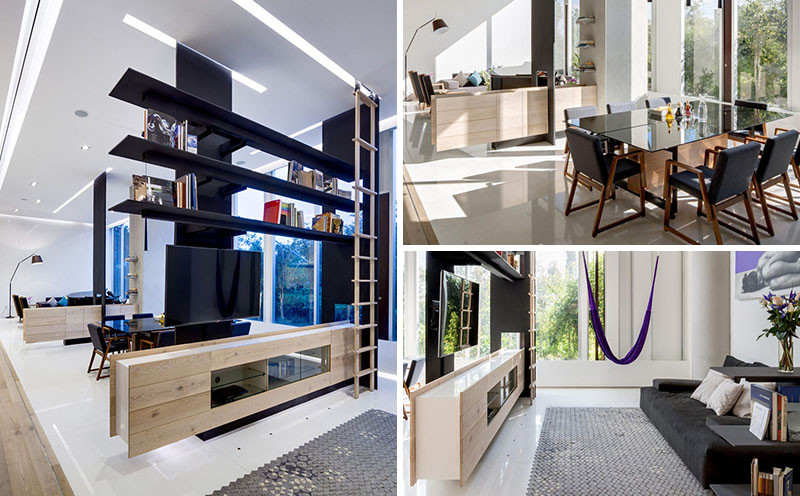 When Archetonic were designing this apartment for a couple in Mexico City, they took what was a large open space, and divided it into three distinct smaller spaces, but they didn't simply put up solid walls like many others would have.
Let's take a look at what they did.
Starting at one end of the room, we see the living room/lounge area, with a large sofa, a couple of arm chairs and a piano.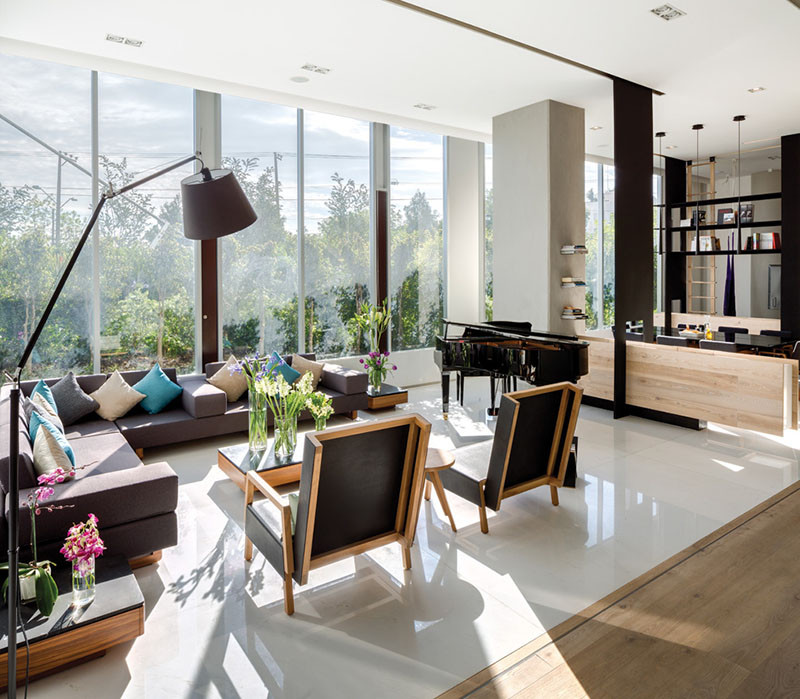 ---
Between the lounge and the next area, the dining room, there's a custom-designed, built-in wood cabinet. The cabinet was kept low, so even though it divides the spaces, light and views are still able to pass through.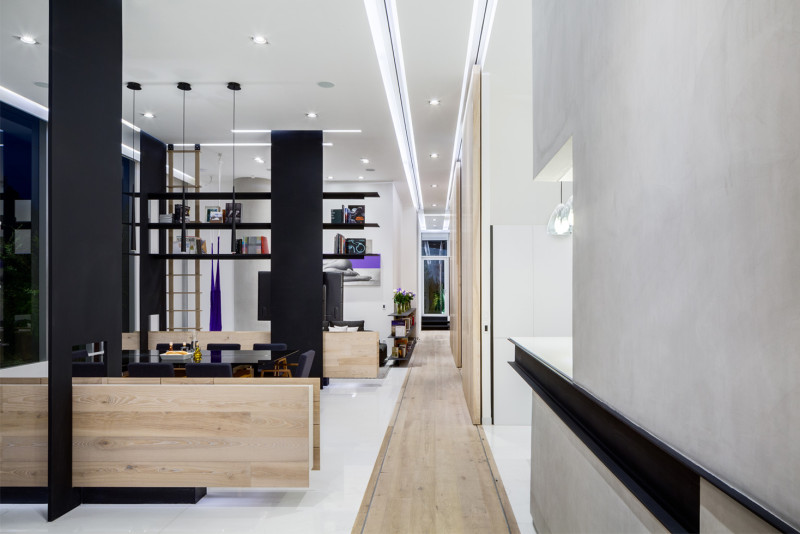 ---
The cabinet is also able to serve as a sideboard, that is useful storage for the dining area.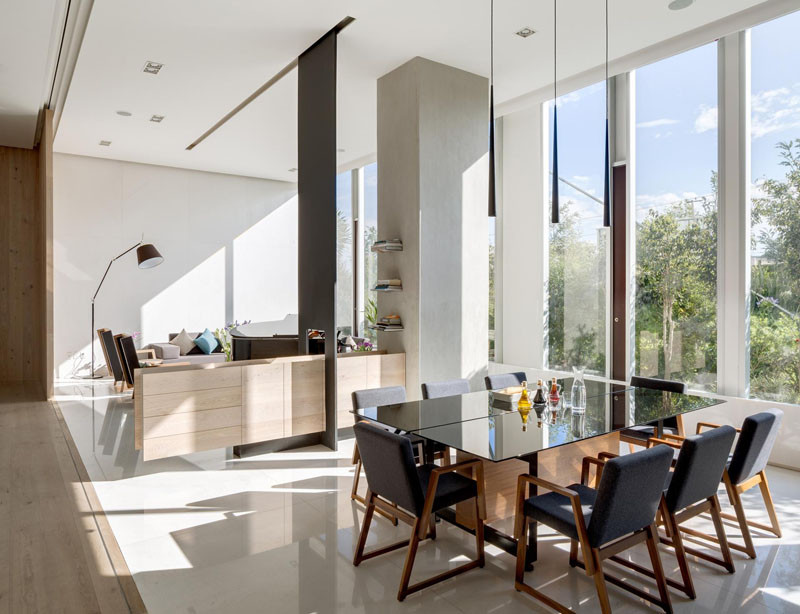 ---
The dining area has a large 8 person table, with three minimalist pendant lamps hanging along the length of the table.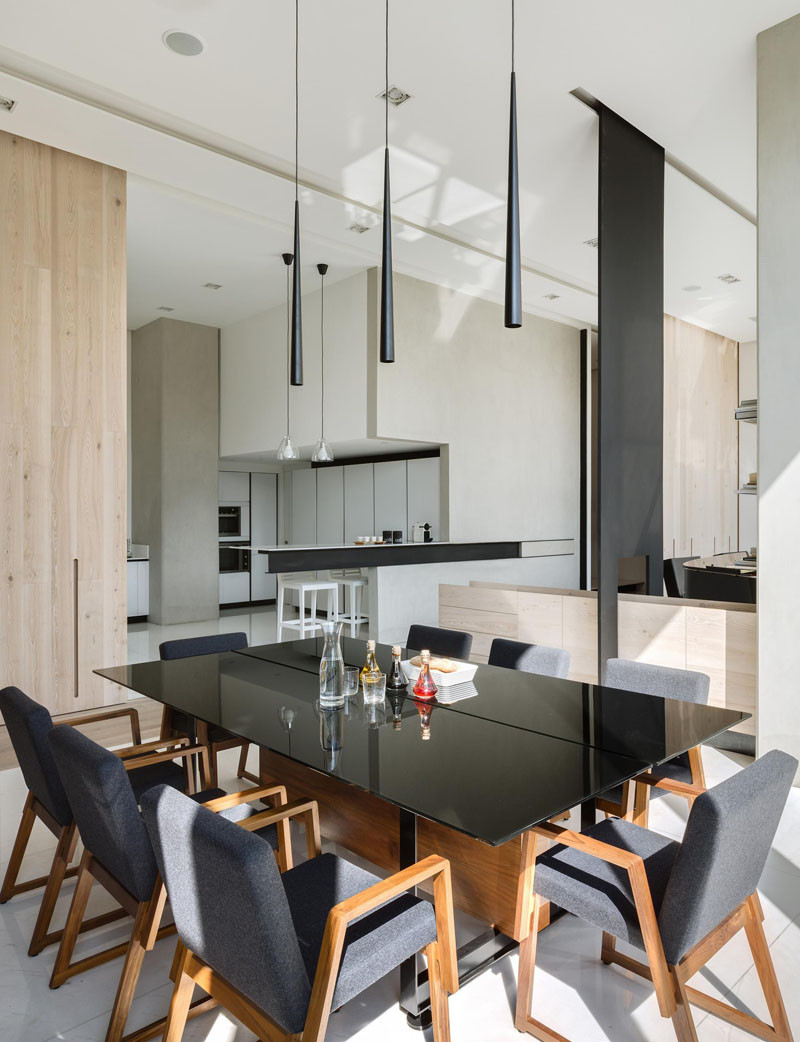 ---
Large windows along the length of the wall, fill all the spaces with sunlight.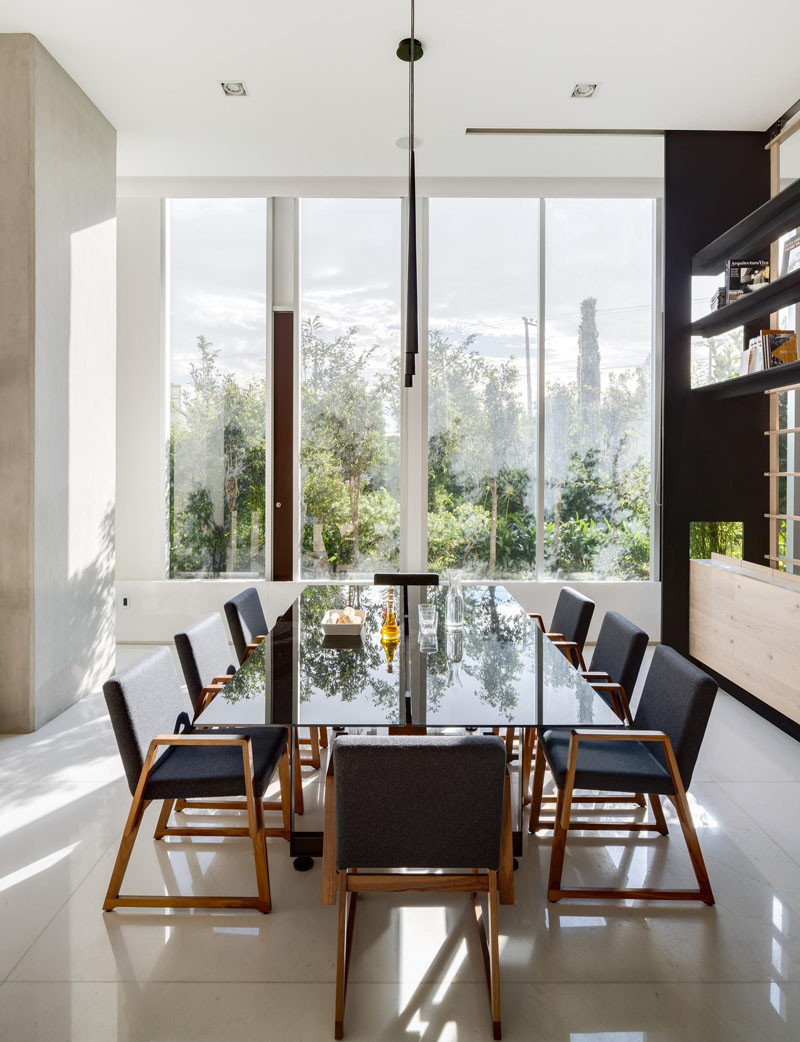 ---
On the other side of the dining area, the next divider is home to a TV and open shelving. Again, the larger space has been divided, but without the use of solid walls. Light and views pass through, and an open airy feeling is maintained.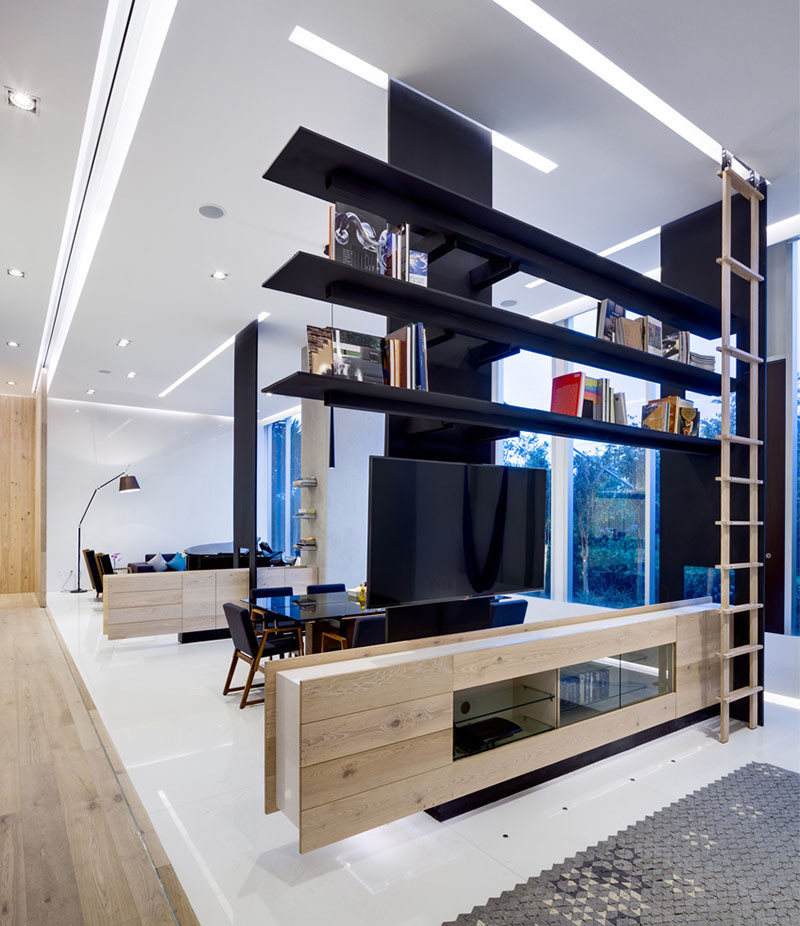 ---
A movable ladder gives people access to the upper shelves, and there's storage below the television as well.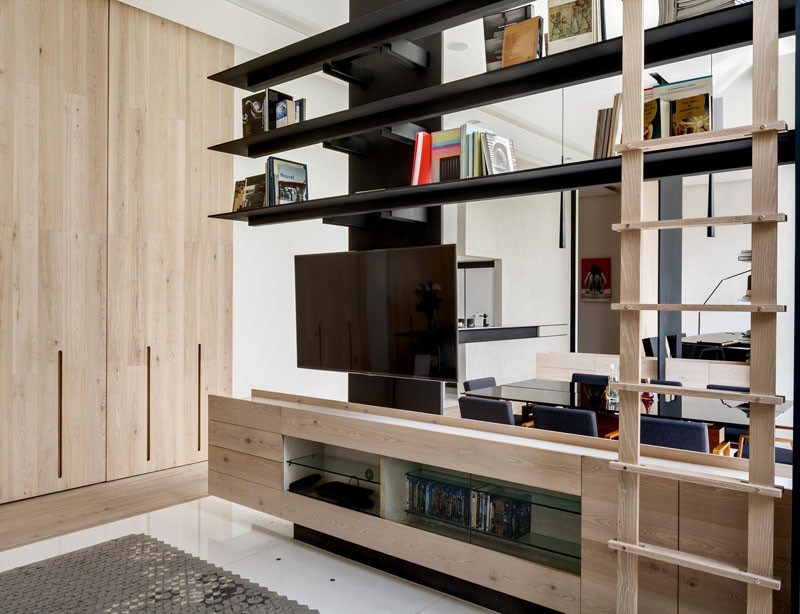 ---
In this more casual area, as opposed to the lounge/living area we saw earlier, it's OK for the sofa to directly face the TV, because this area isn't expected to be where entertaining friends and family takes place.