These home owners wanted an addition to be built onto their home in Fremantle, Australia, so they could live in it as they rent out the original 1930s heritage-listed house as a holiday rental.
The task was given to Philip Stejskal Architecture to create a two-storey home addition that included an upper level dedicated to the clients art studio.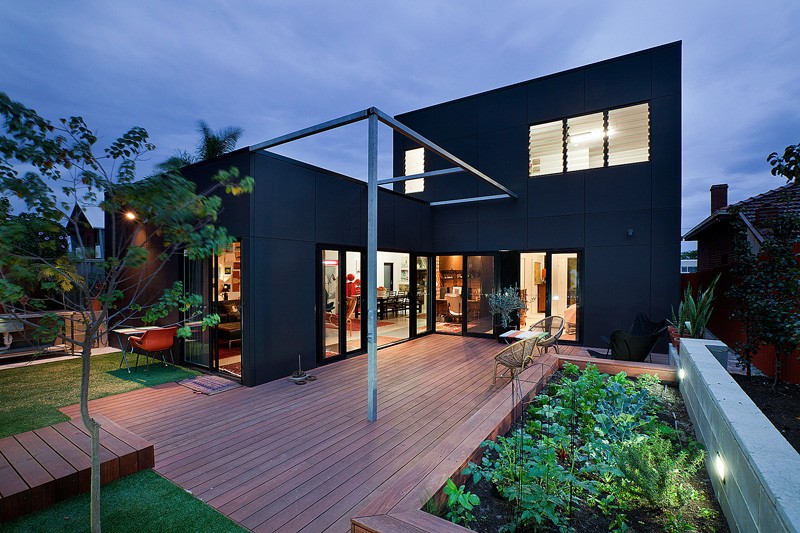 A few words from Philip Stejskal
The project at 210 South Terrace comprised alterations, though mainly additions, to a 1930's bungalow in Fremantle. The owners wanted to create a self-sufficient extension to the rear, allowing them to use the existing house as short-stay accommodation or to house extended family during visits.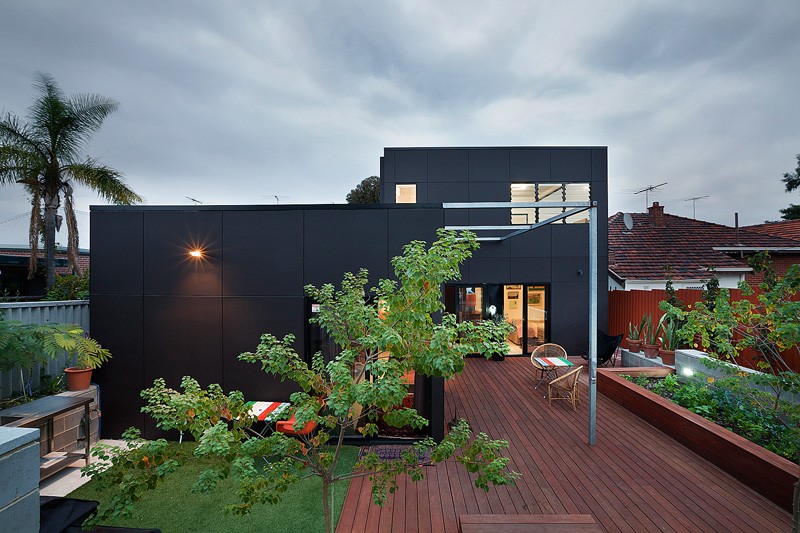 This separation was relatively easy on account of the compartmentalised interior of the existing dwelling, essentially a 4-room cottage. The room that previously housed a kitchen and occupied the SE corner of the original house became the threshold space between old and new – a passage that also contained utility functions behind closed doors (scullery + laundry).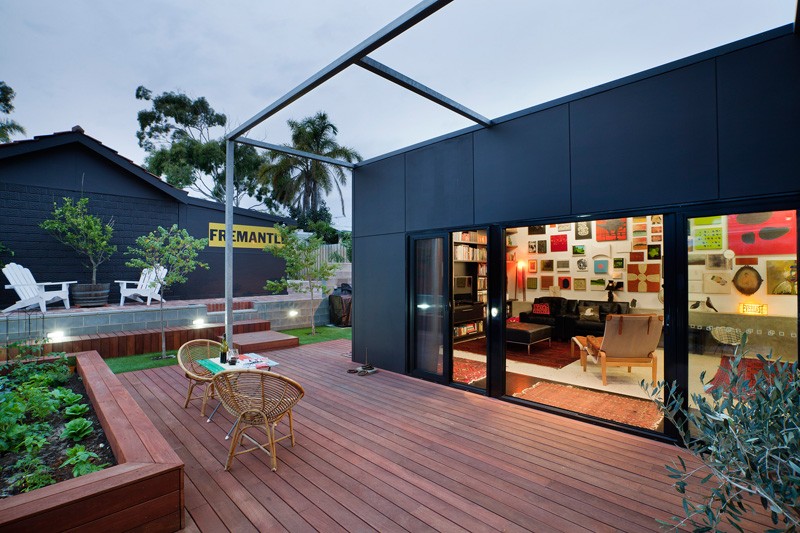 This was intended to serve as spatial compression before the 'release' of the link structure with its translucent ceiling and outlook to a new courtyard – a physical separation between old and new.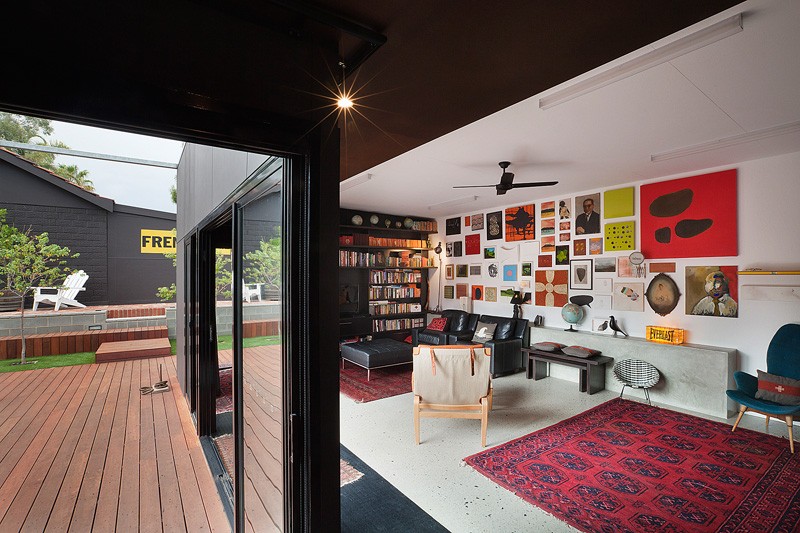 Pragmatically the link serves to simplify the integration of the extension with the historical building fabric, by attaching below the original roof- and eavesline, leaving them intact. Beyond this link, the space opens out into a taller volume (dining + living) with aspect and access to a second larger courtyard.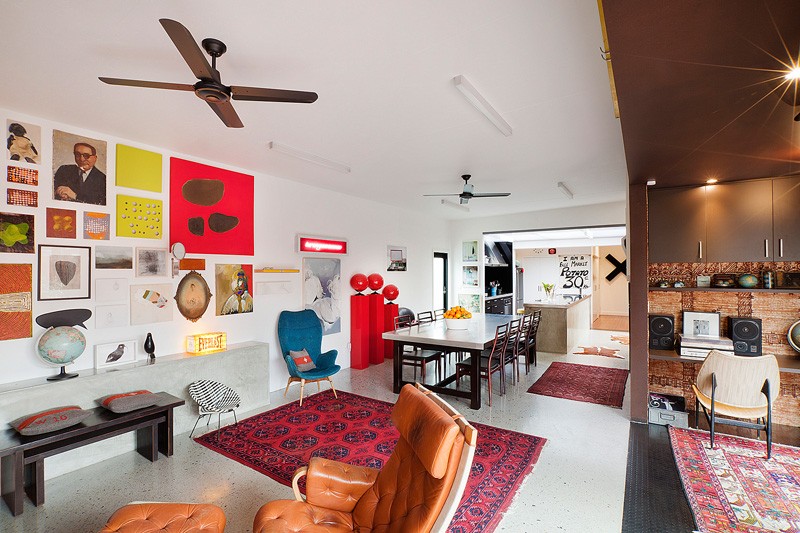 The ground floor is otherwise occupied by the master bedroom and ensuite, with access to both courtyards.

The client is an artist who is currently doing her PhD in the field. Therefore the upper level is dedicated entirely to her studio, with second bathroom and kitchenette. The design also incorporates a first floor terrace, however, this component has not yet been realised.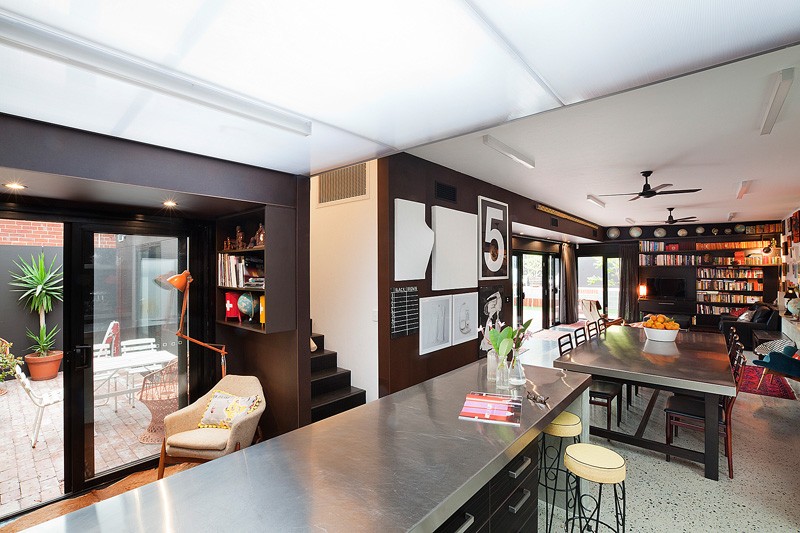 Materially and conceptually, the project has its origins in my client's childhood memories of 'baches', which were holiday homes in New Zealand made of car packing cases, painted black to counter termite attack. Her brief was to create an extension that was reminiscent of these provisional structures.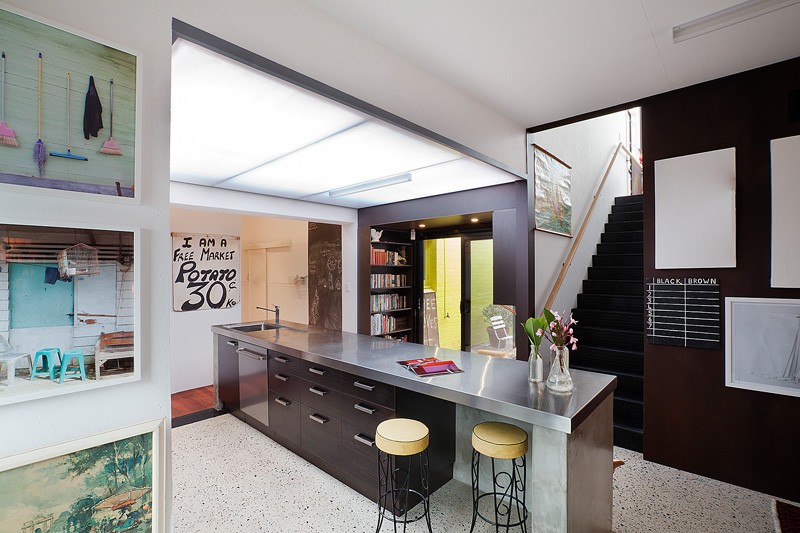 The project was constructed using an insulated sandwich panel from the UK, known as SIPS. It was clad in a fibre cement panel and roofed with profiled metal sheeting.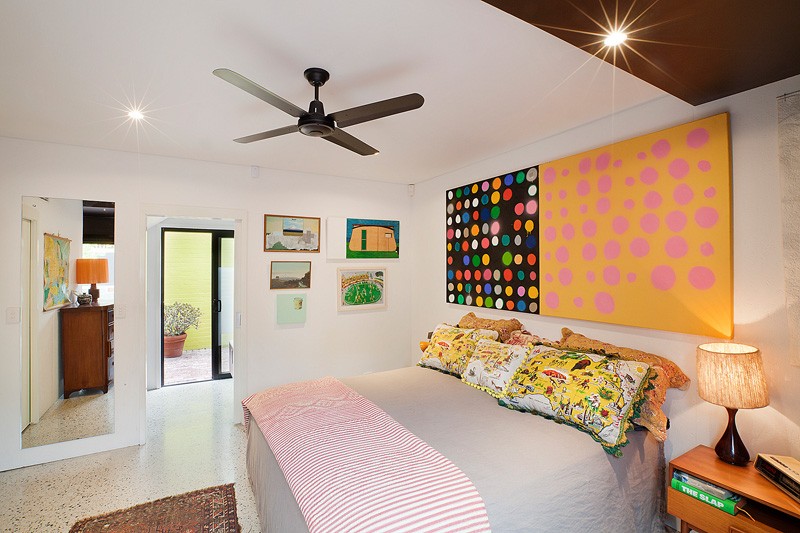 Internally, the SIPS panels were painted white, whilst interior timber-framed walls were clad in tempered masonite. The floor is polished concrete. The stair Pirelli studded rubber.