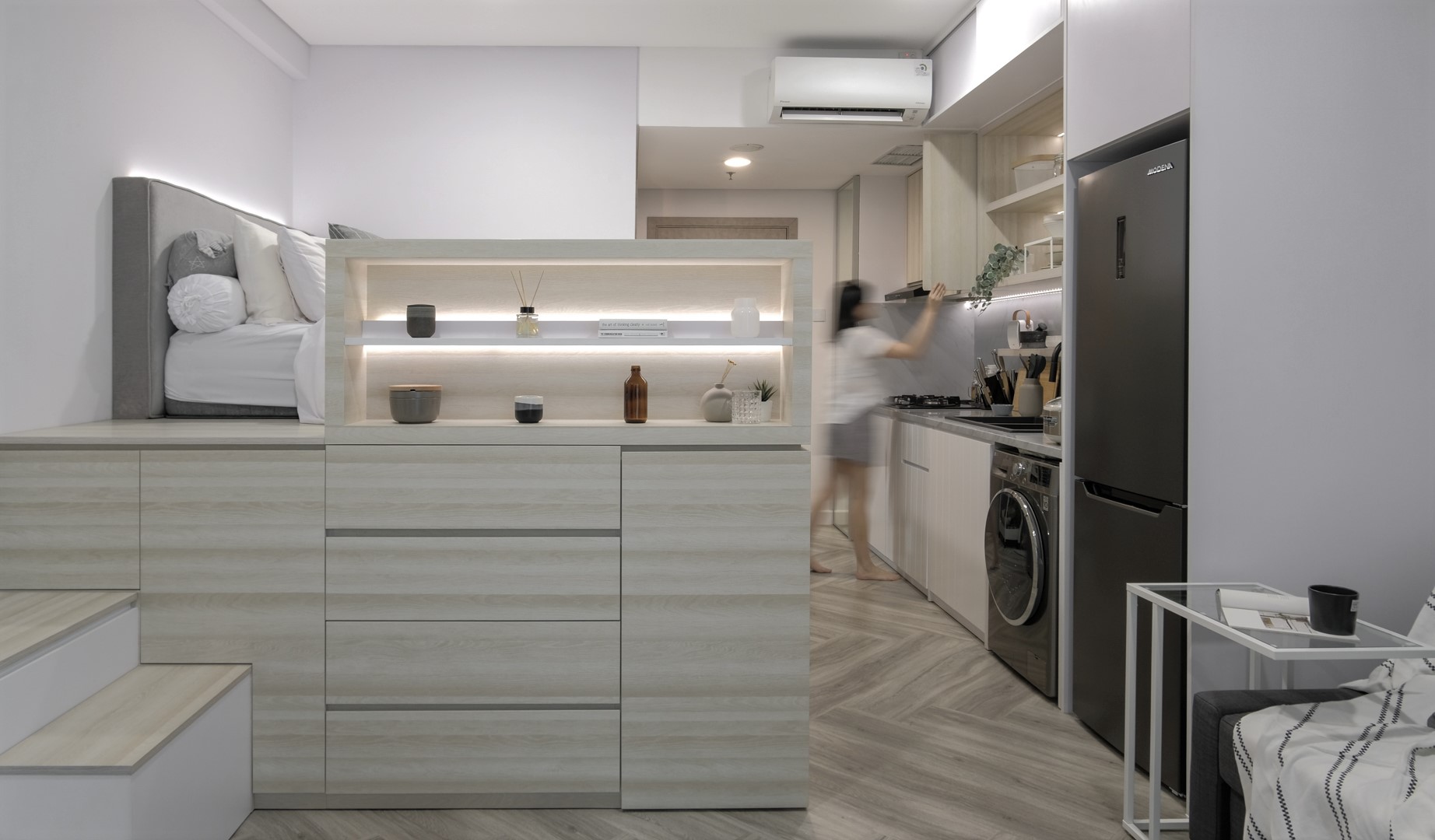 Interior design firm Co+in Collaborative Lab has completed the remodel of a small 290 square foot (27sqm) apartment in the city of Jakarta, Indonesia, transforming two small rooms into a compact open plan studio.
Wanting to make the most of the limited floor space, the apartment had a partition removed to create a more open space that would benefit from the natural light provided by the windows.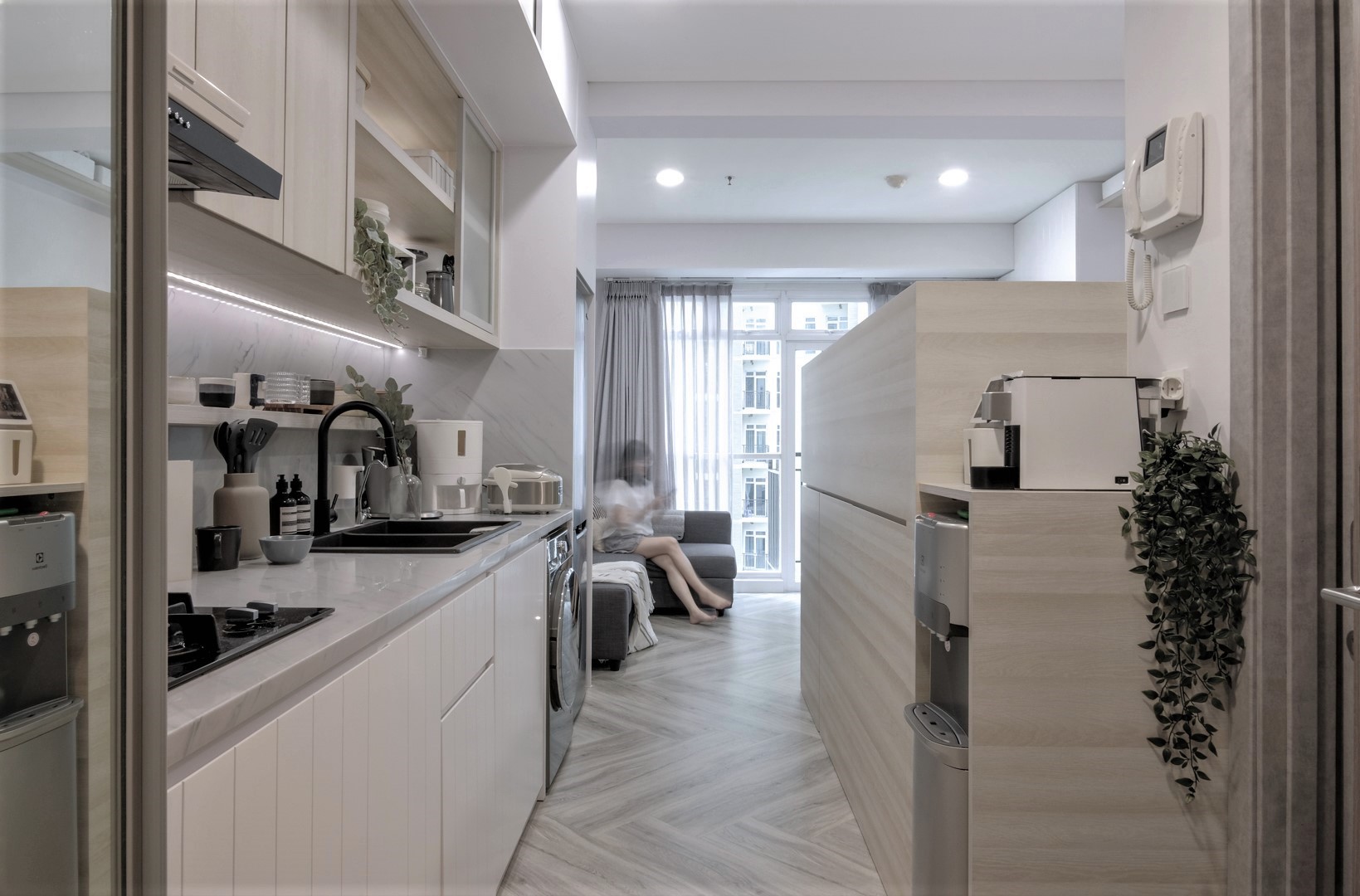 Stepping inside the apartment, we can see there's a kitchen that partially lines the wall. The kitchen, designed with light wood cabinets, has strips of LED lighting that keeps the space bright.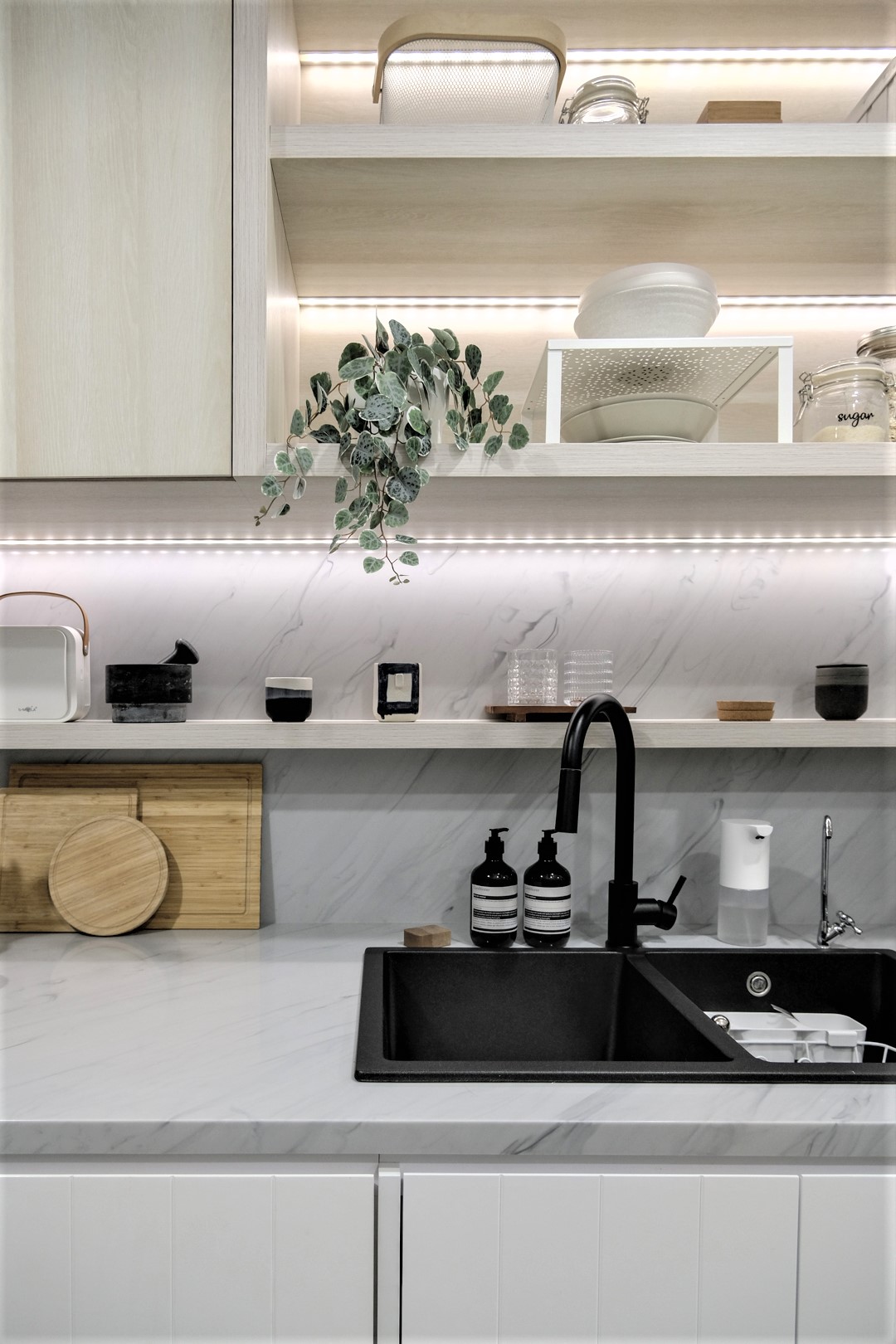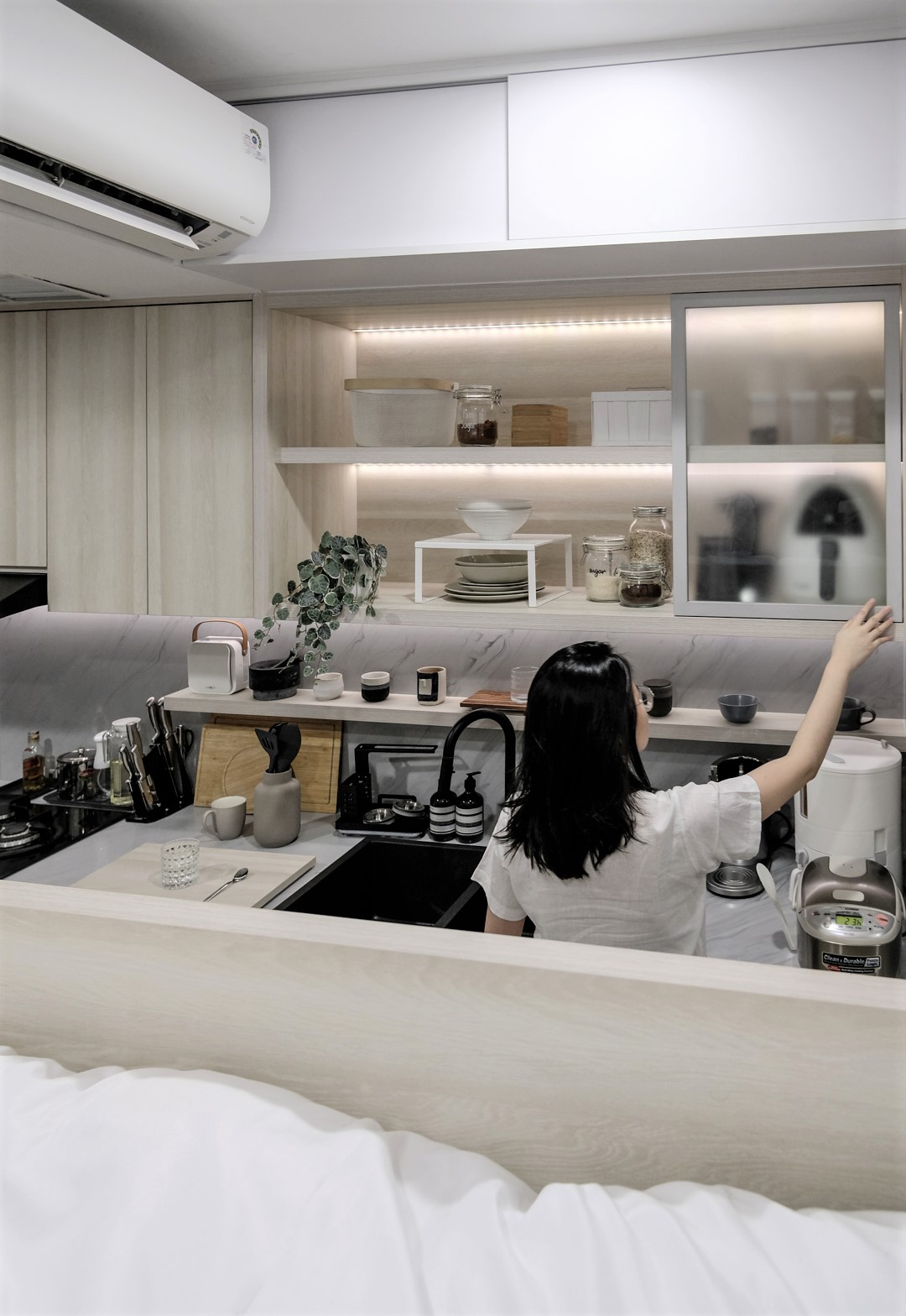 At the end of the kitchen is the living room, where a small sofa can double as a guest bed, and as seating for the dining table. Above the sofa there are three small white wall-mounted shelves as well as a wood shelf closer to the ceiling, making the most of the available space.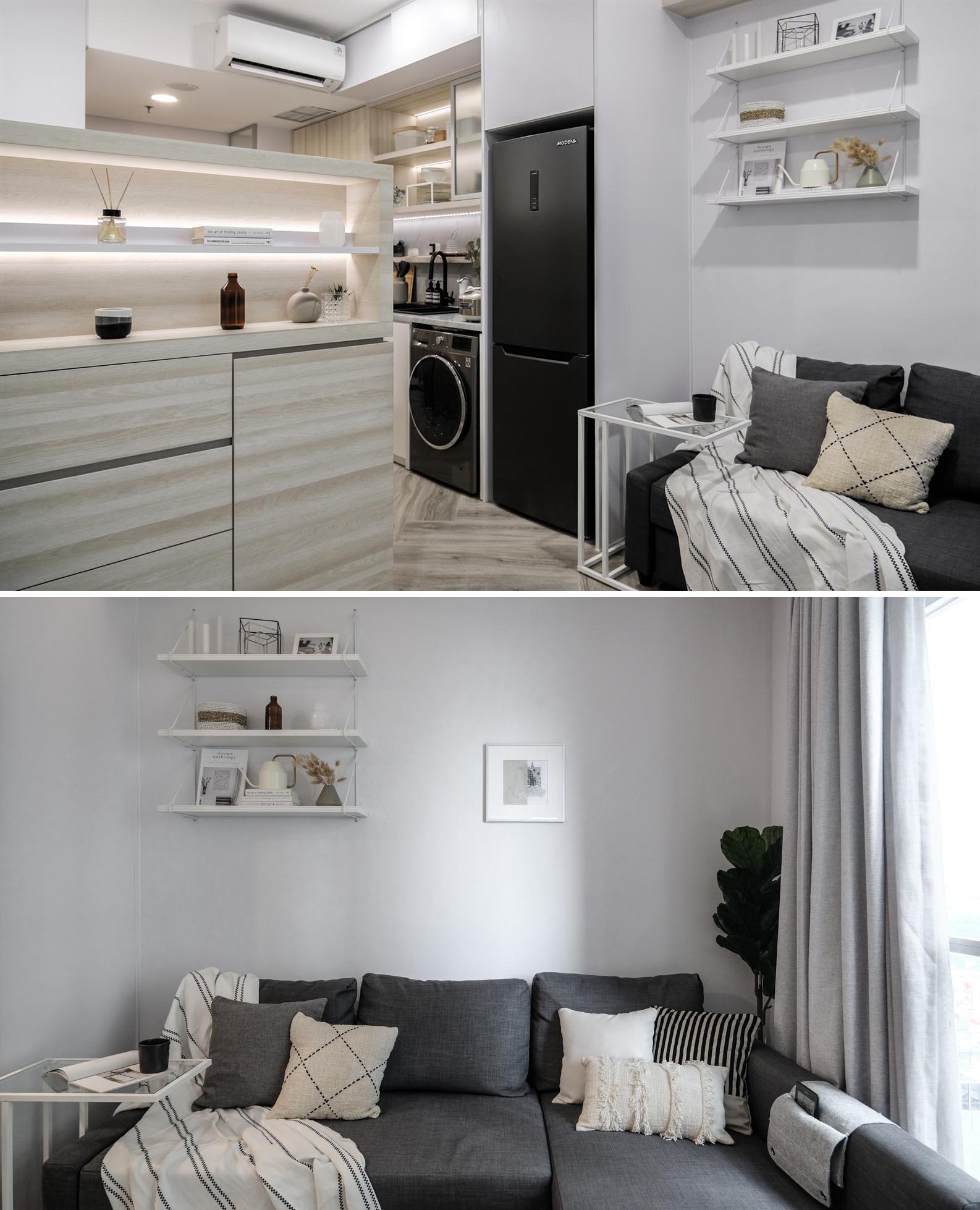 On the wall opposite the sofa is the entertainment unit and the dining table, which can also double as a desk. Multi-functional cabinets are used not only for storage but as the stairs to access the loft bed.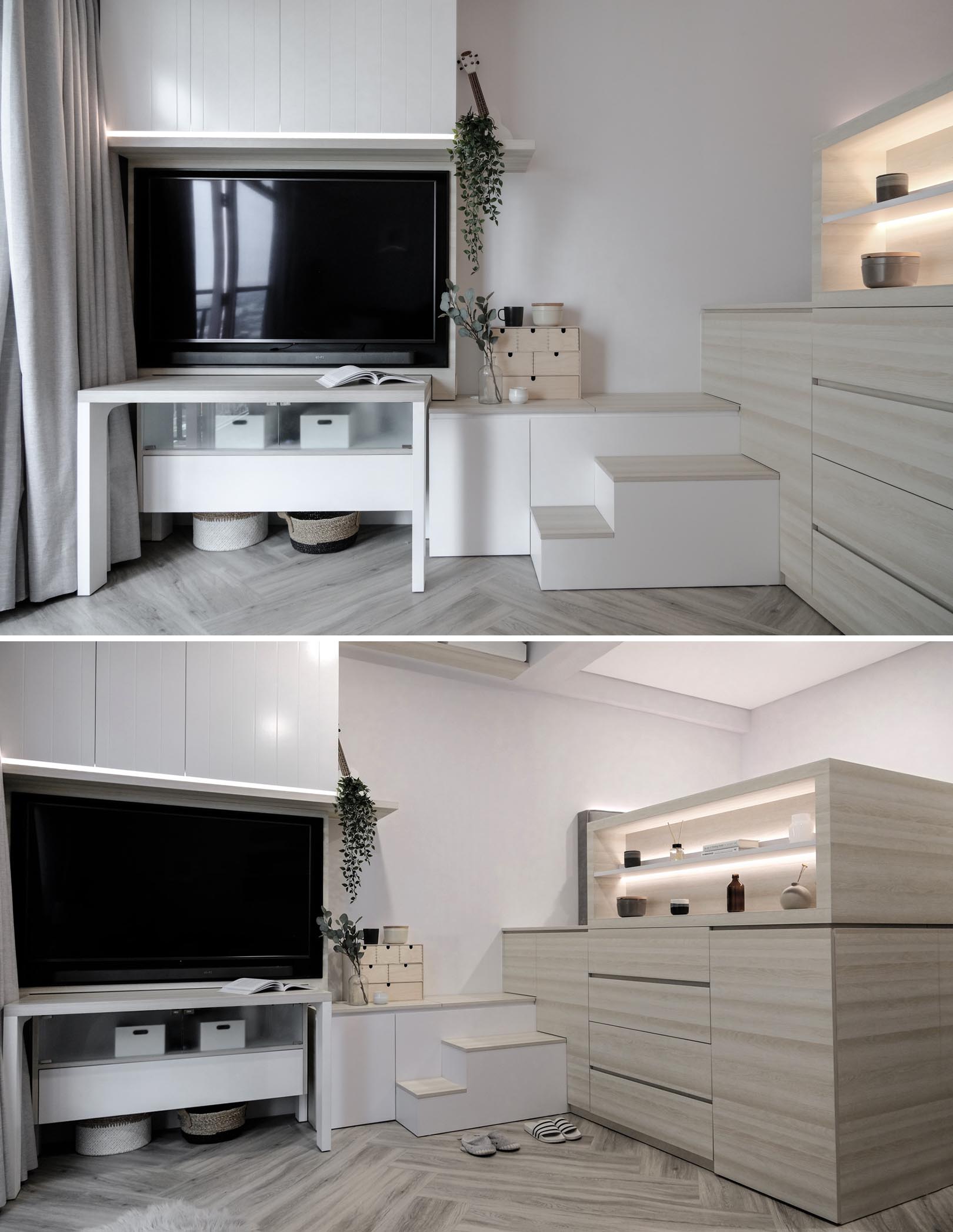 The queen-sized loft bed includes storage underneath and complements the interior palette of white, grey, and wood, chosen to create a tranquil atmosphere.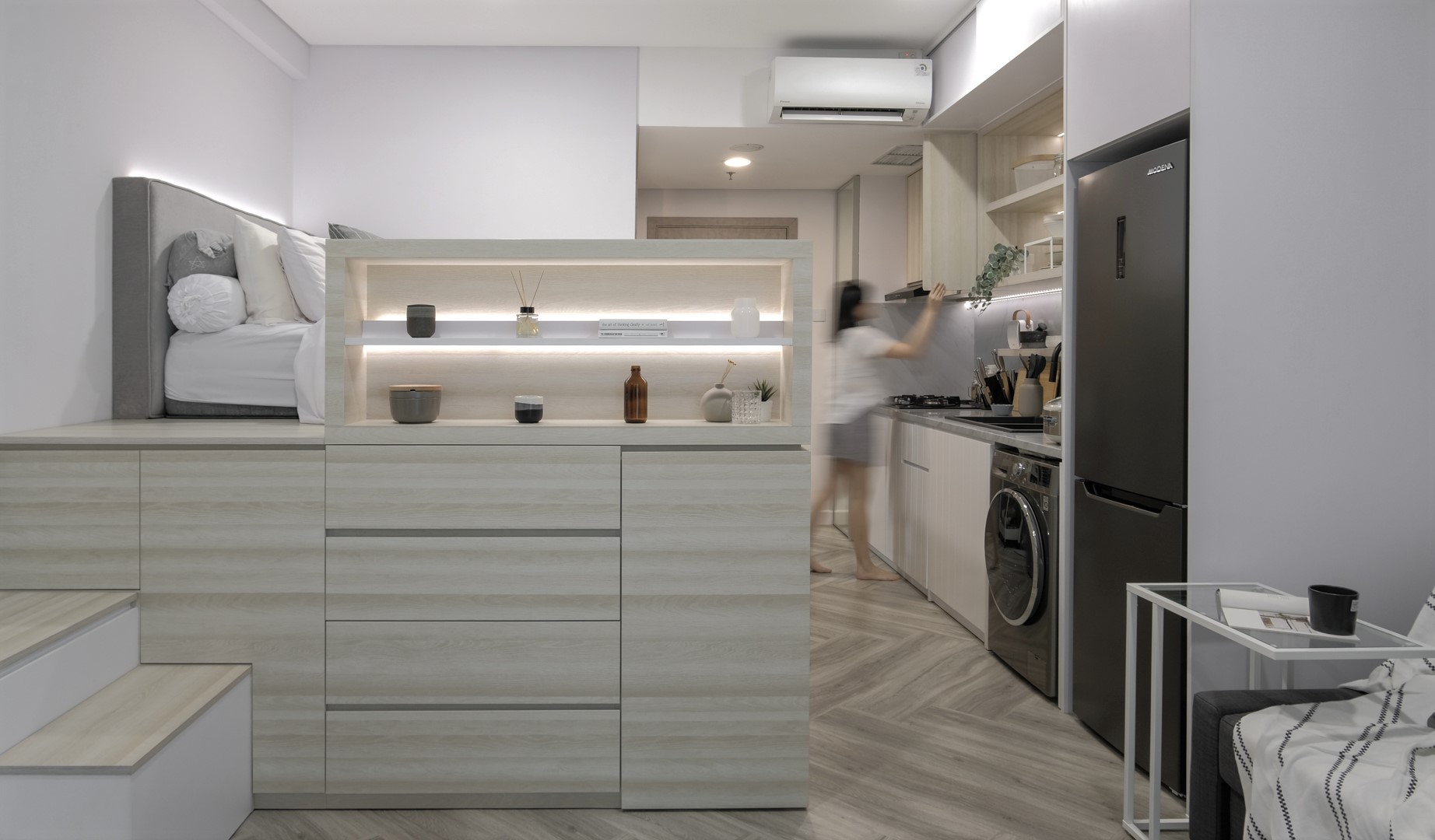 In the bathroom, located by the front door, large tiles cover the lower half of the walls, while the upper half is covered in square gray tiles.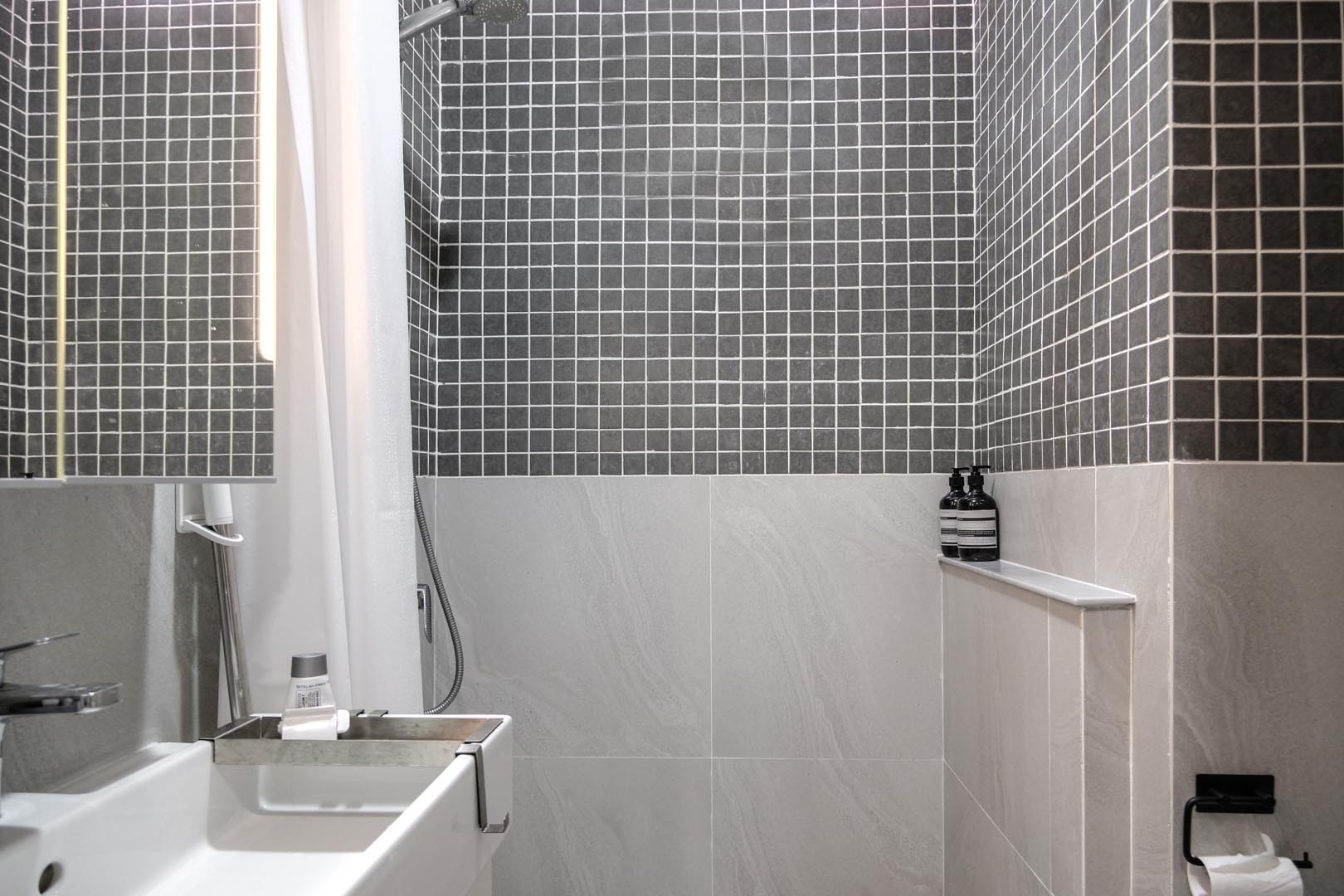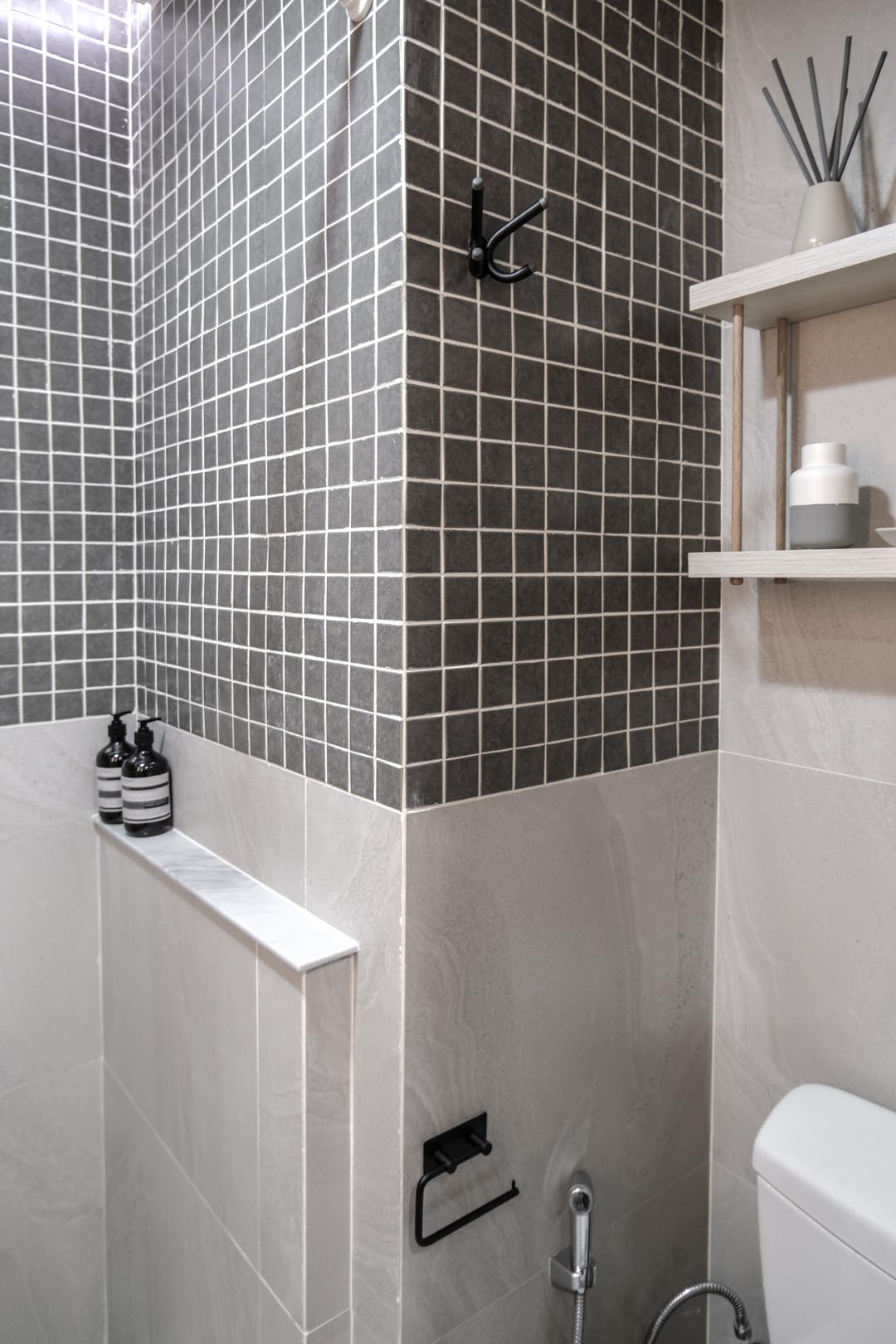 To understand how the layout of the apartment changed during the remodel, here's the floor plan and exploded axonometric view.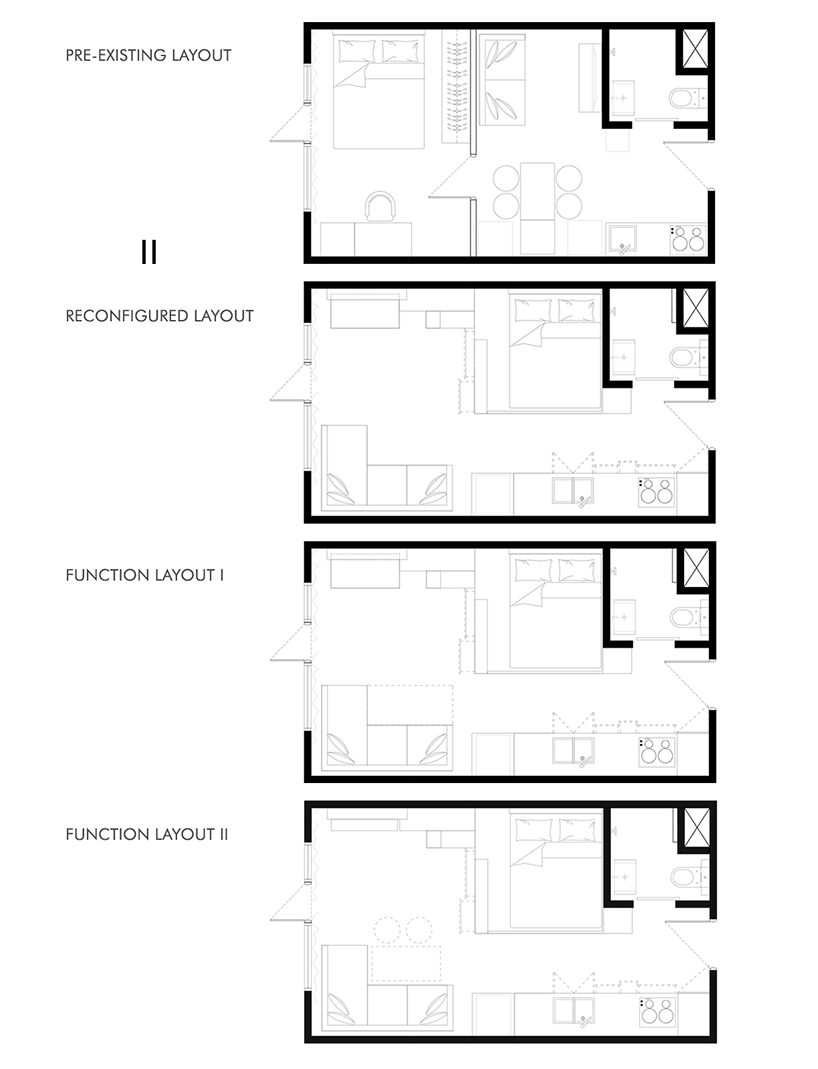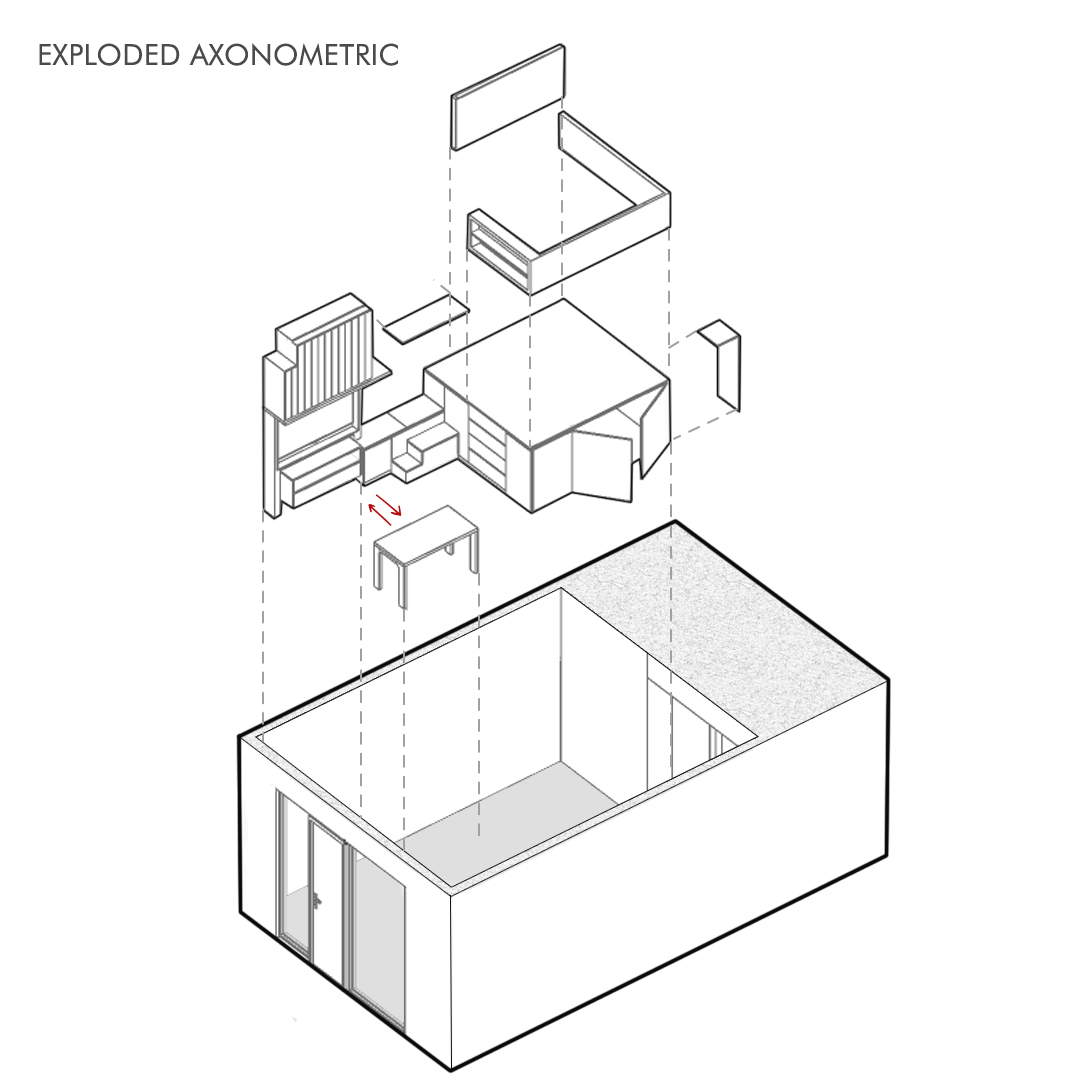 Photography and Interior Designer : Co+in Collaborative Lab / Nico Andriano