Look At This Amazing Video Of A New Suspension Bridge Being Built In Germany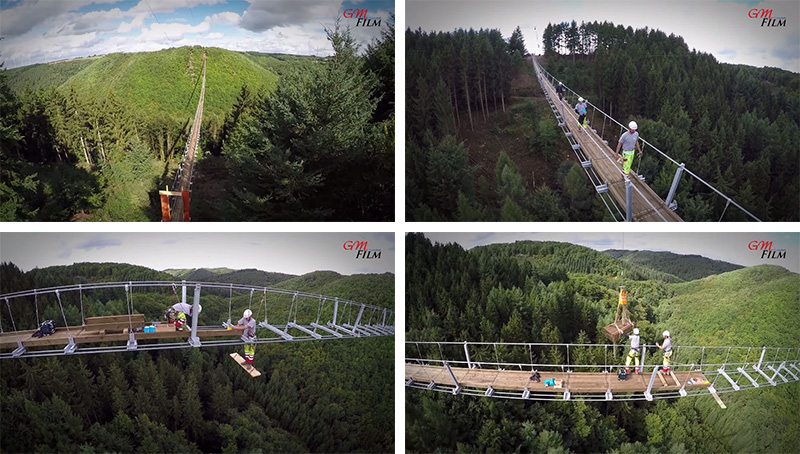 It must be suspension bridge season, because another one has just finished being built. Last week it was a glass-bottom suspension bridge in China, and now today we're learning about the Geierlay suspension bridge in Germany.
Located in the middle of Hunsrück, it is Germany's longest suspension bridge, measuring in at a length of 360 metres (1181 feet), and is suspended 100 metres (328 feet) above the ground.
Watch the video below to see some of the bridge being built
---
Get the contemporist daily email newsletter – sign up here