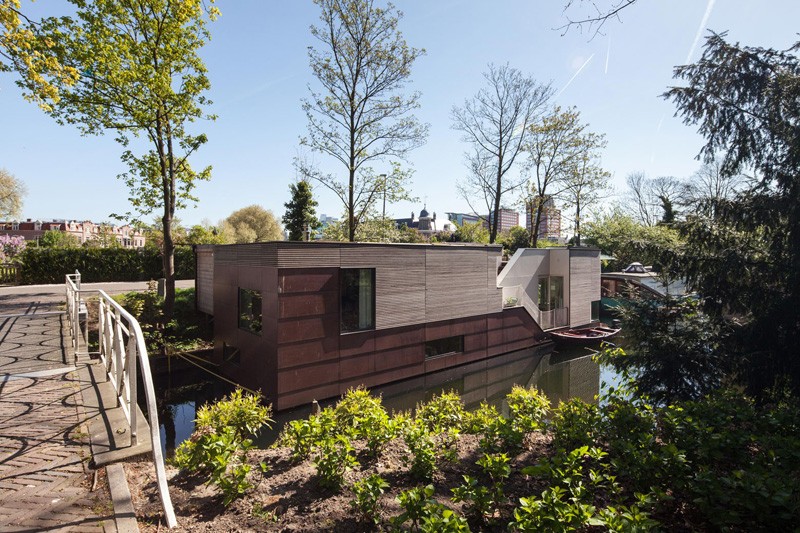 BYTR architecten designed this houseboat, located on a canal in Utrecht, The Netherlands.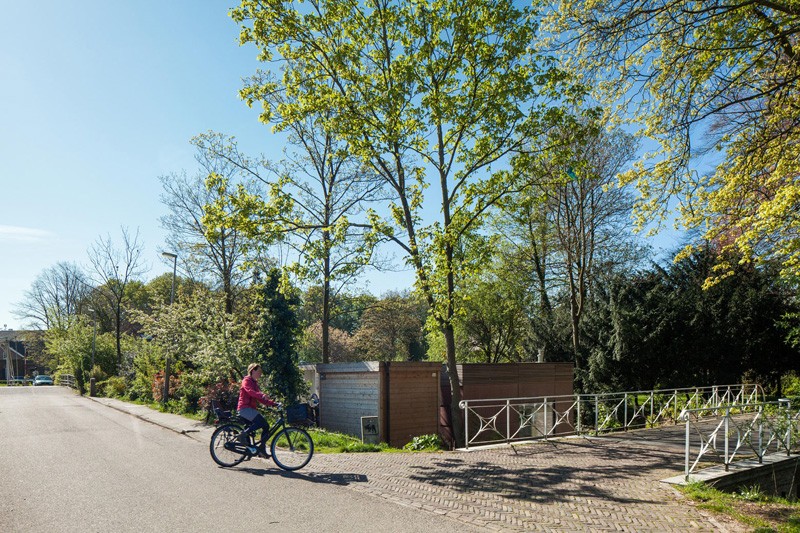 When asked by their clients to design the ark, they requested to have the full experience of "living and floating on the water."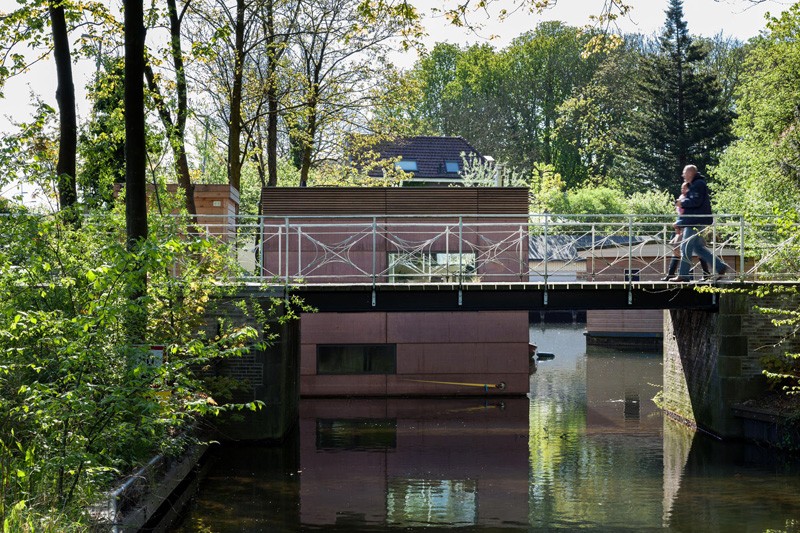 They also wanted a boat where no one can look in, but at the same a full view of the park.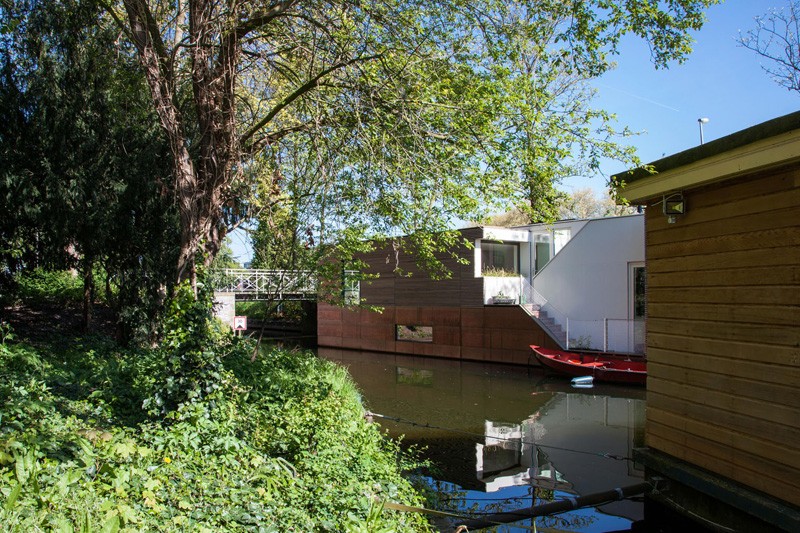 In this side view, you can see the different levels of the houseboat, with most of it being above water level, but some is actually below.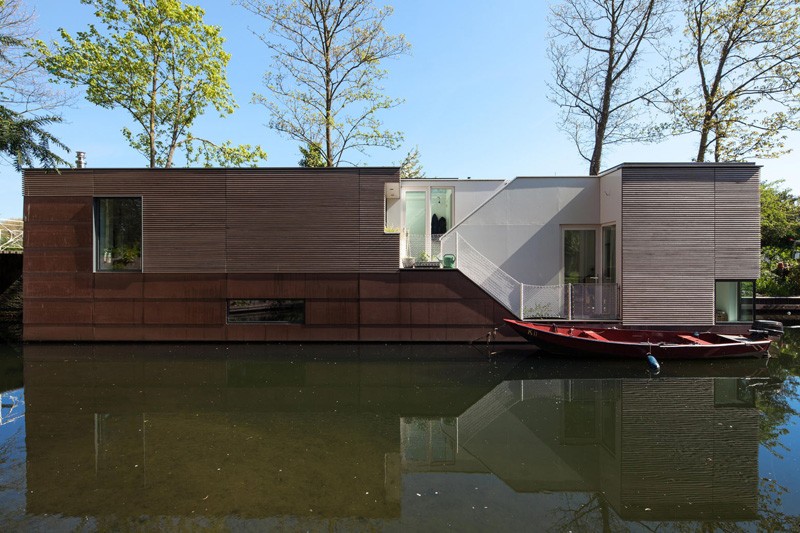 To access the houseboat, you first have to cross over a small footbridge.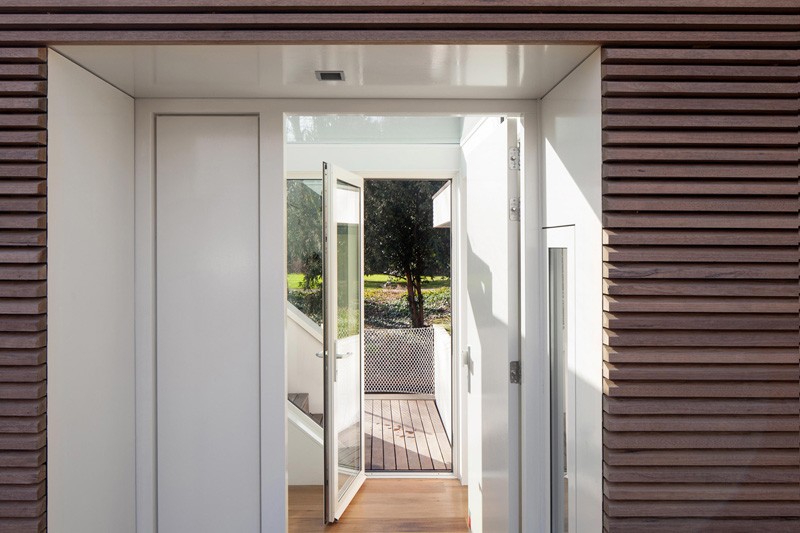 Inside, you're greeted by a large skylight that provides views of the treetops.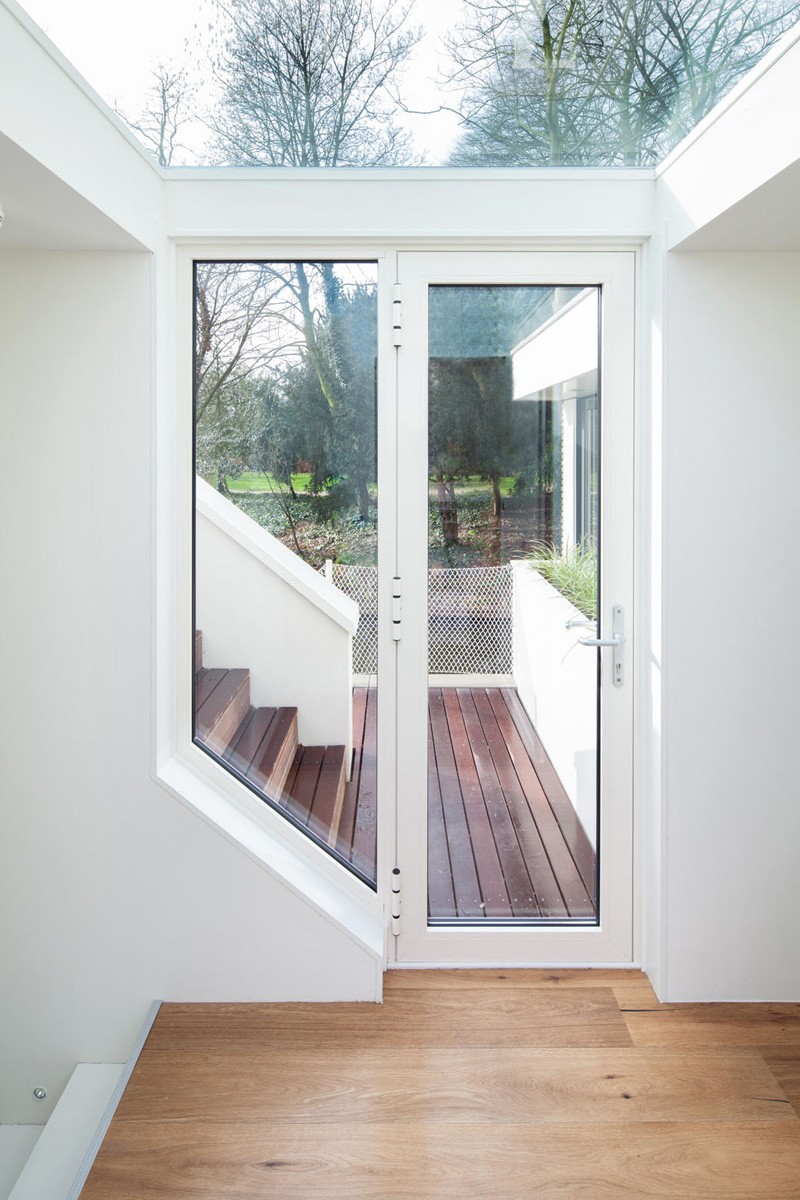 The interiors have been kept bright and airy.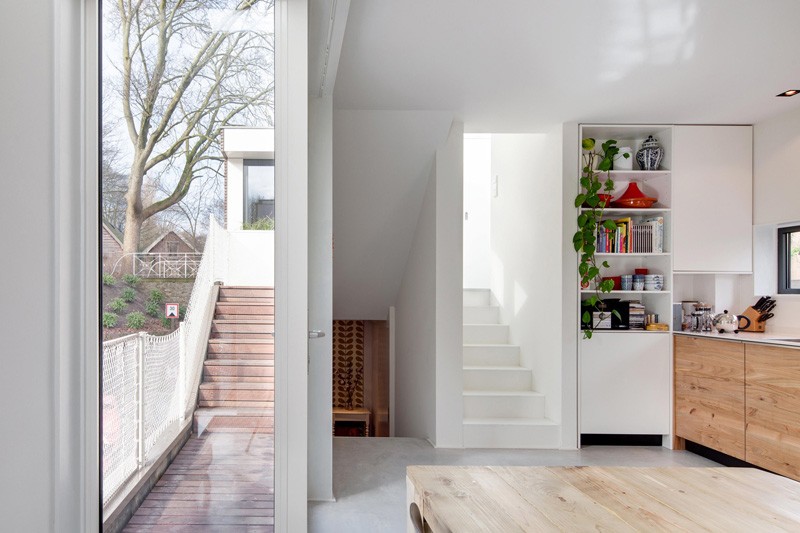 A touch of wood with the dining table, breaks up the all white interior.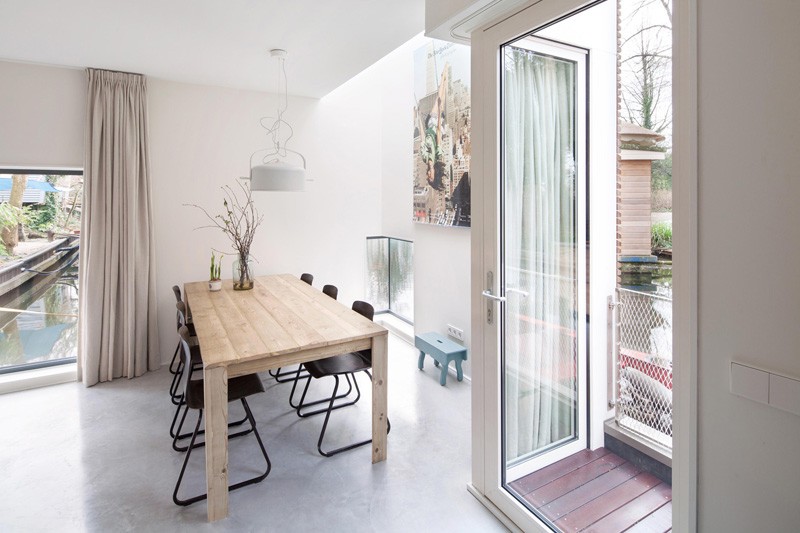 In the living area, wood flooring adds a bit of warmth, as too does the fireplace.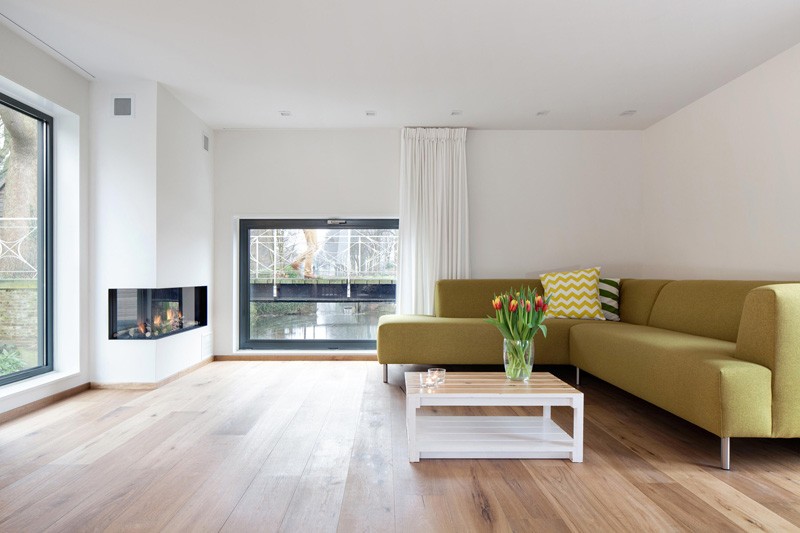 A small wall unit provides storage for books and a TV, while a small reading corner is a nice space to relax with a book.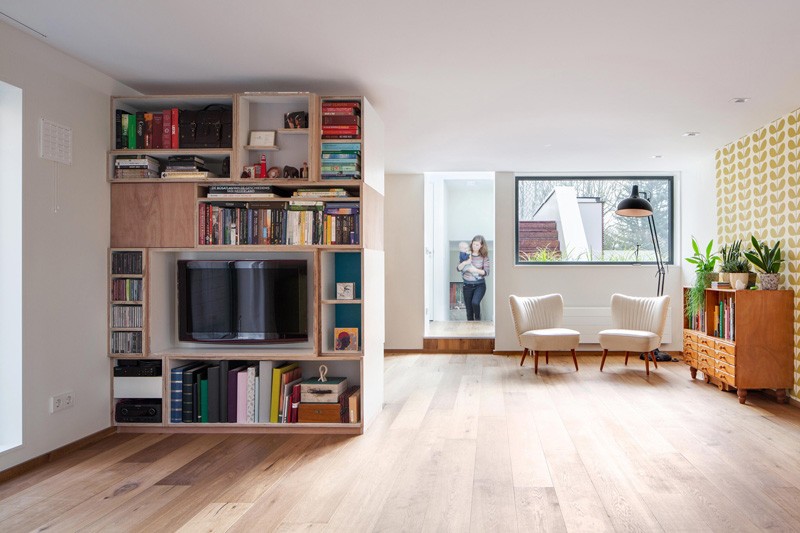 The horizontal layout of the kitchen takes advantage of the length of the houseboat.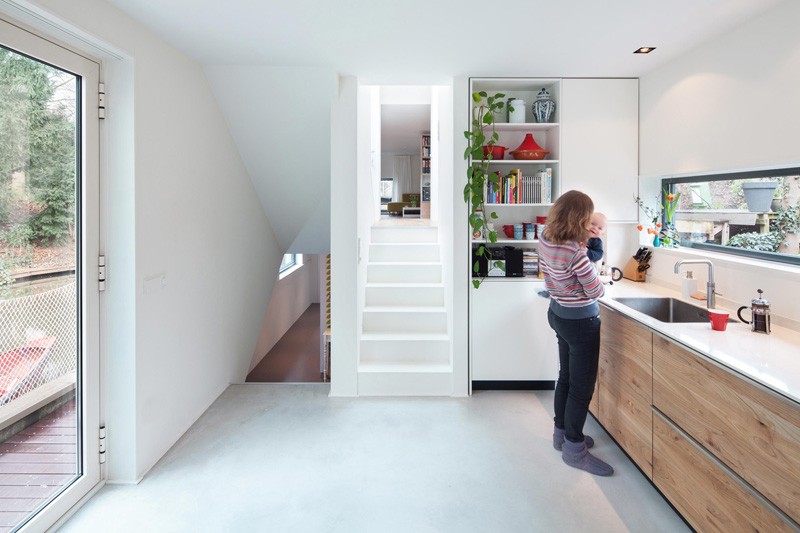 A small window breaks up the wall of white, and provides views of the scenery.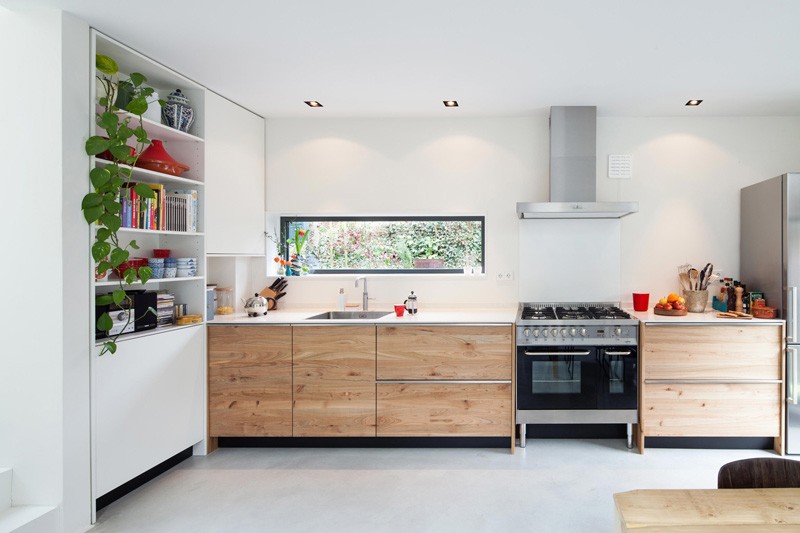 Heading downstairs gives you access to the bedrooms and bathroom.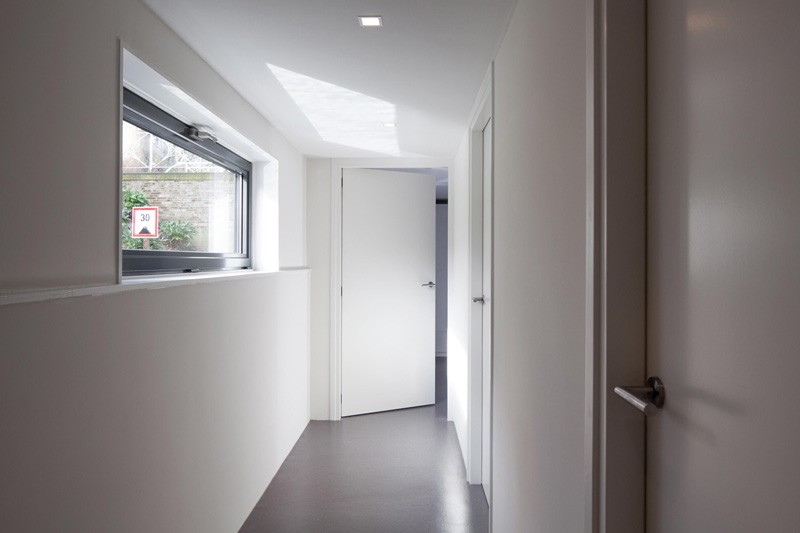 The bathroom includes a washer and dryer.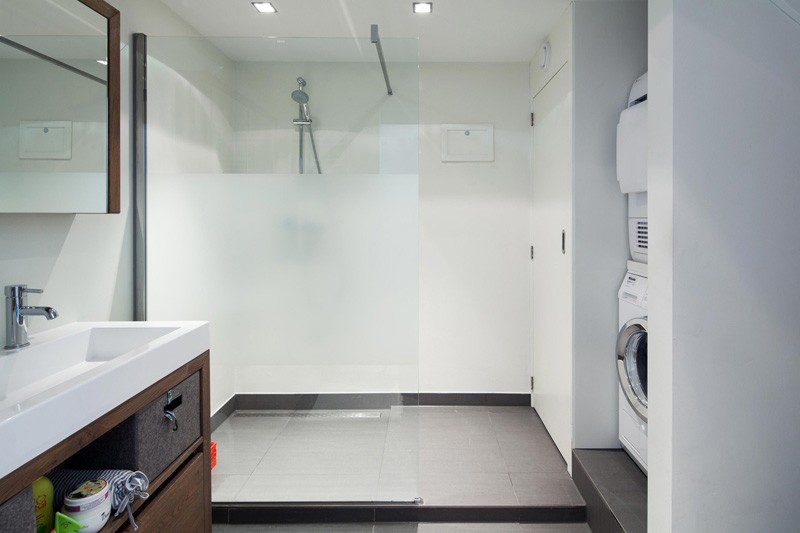 Outside, the houseboat has a deck for spending time outdoors.