Designer Lucie Koldova has created Whistle, a hand-blown glass suspension lamp that that allows you to see internal design.
Whistle was designed for lighting manufacturer BROKIS and will be launched later this month at Maison et Objet in Paris.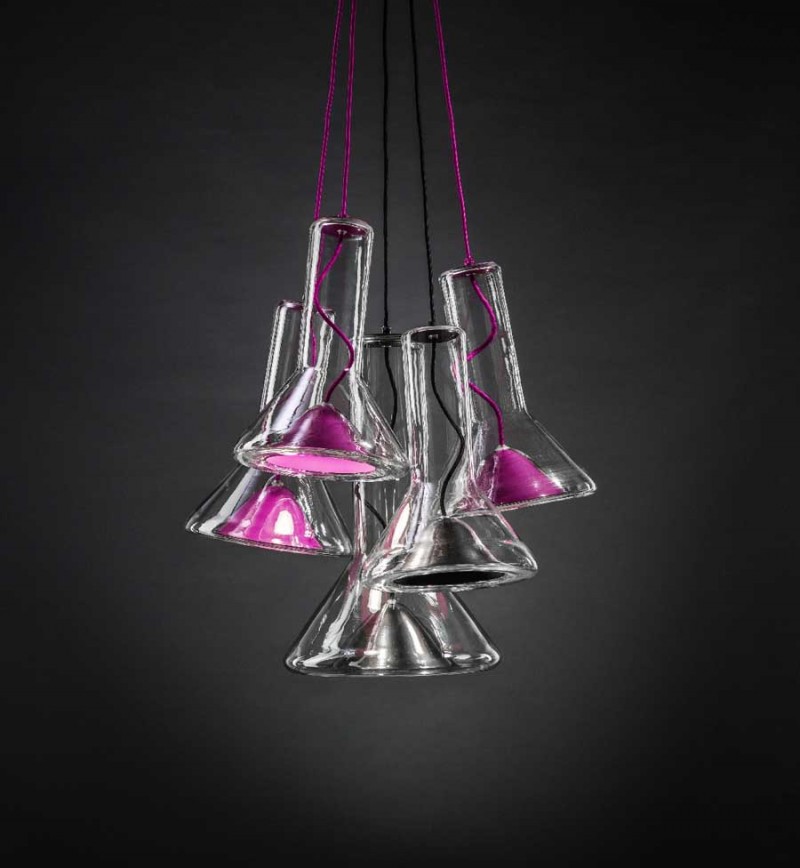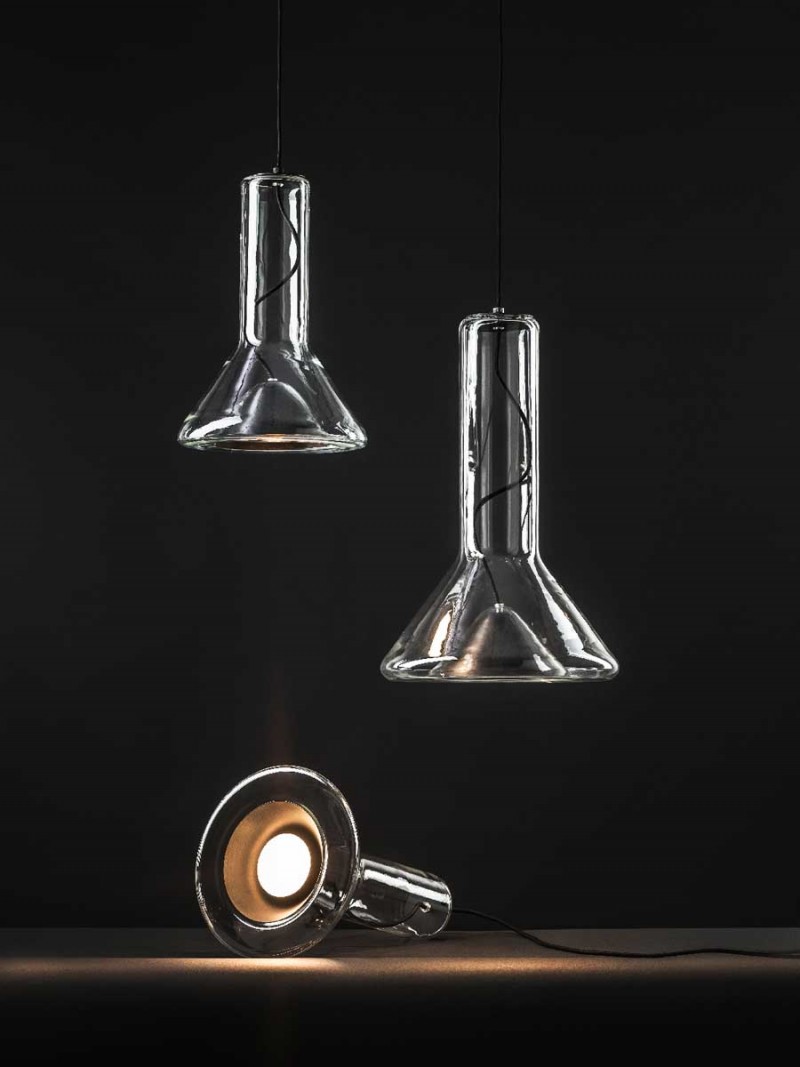 From the designer
Suspension Whistle lamp constitutes a symbiosis of two different forms or their multiplication. As the external shape is following the ray of light, it symbolically portrays the shape of traditional whistles.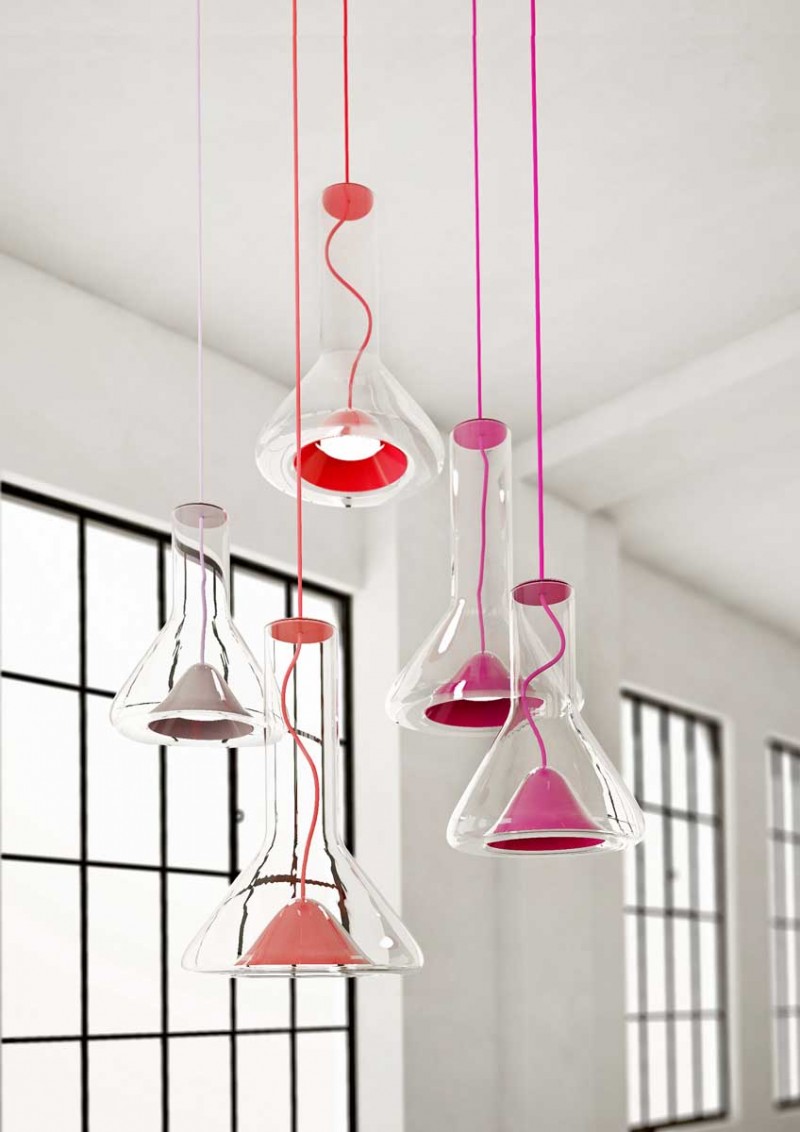 This design follows a series of lamps made of transparent glass with a more technical appearance. Inserted spot lamp is highlighted by offset inks, outer form creates an impression of the shade of an internal soul of the pendant and further define the precise shape of elongated pipes.

Hand-blown objects create a visual line of archetypal lights directing light downwards. Whistle lamp collection consists of three glass pipes of larger dimensions and showcases the mastery of the material and the Czech glassmakers.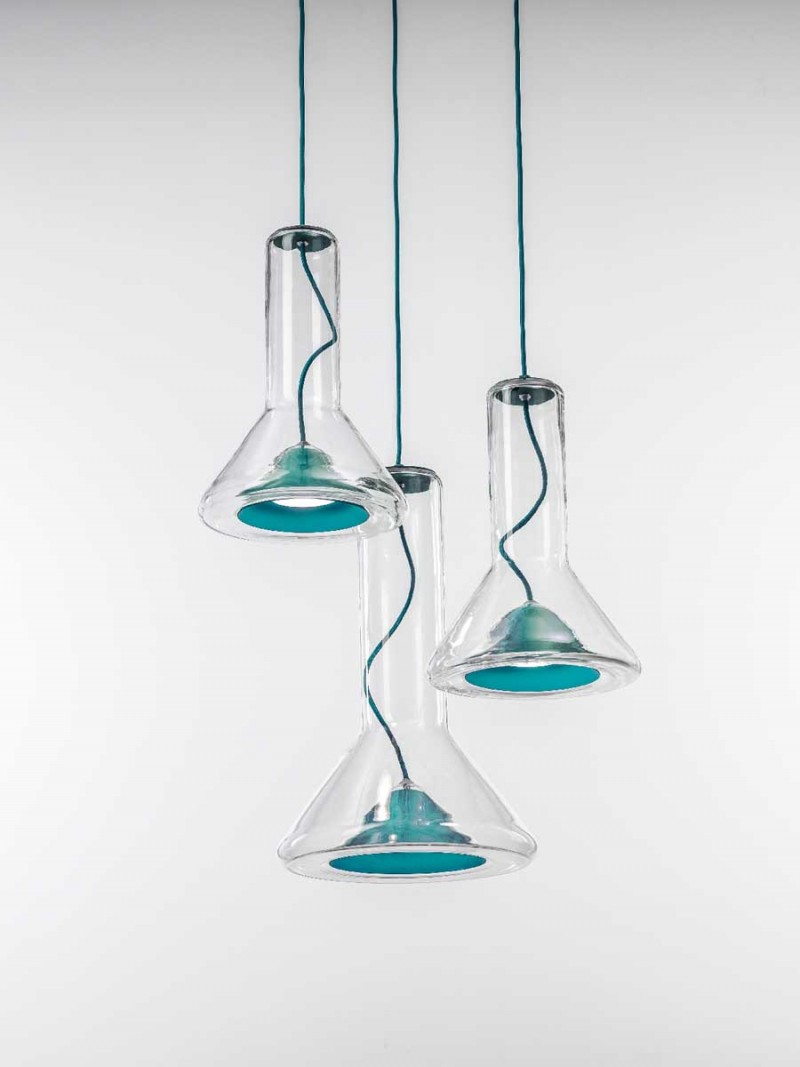 Designer: Lucie Koldova
Manufacturer: BROKIS