Luxury Cardboard Design by Giancarlo Zema
Architect Giancarlo Zema designed a collection of cardboard furniture pieces for a temporary exhibition-gallery that was recently held during Milan Design Week.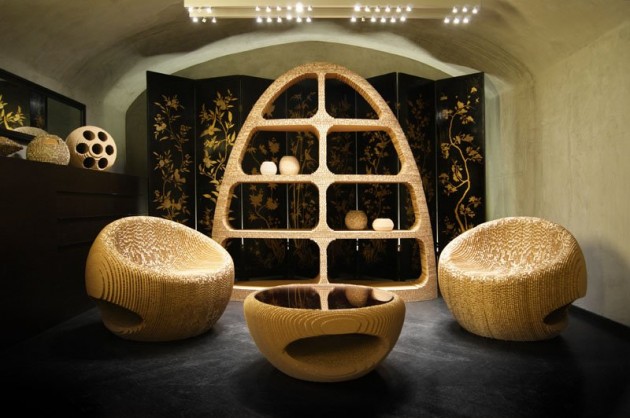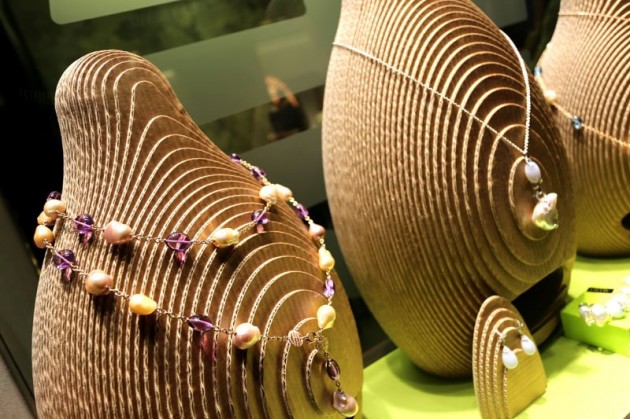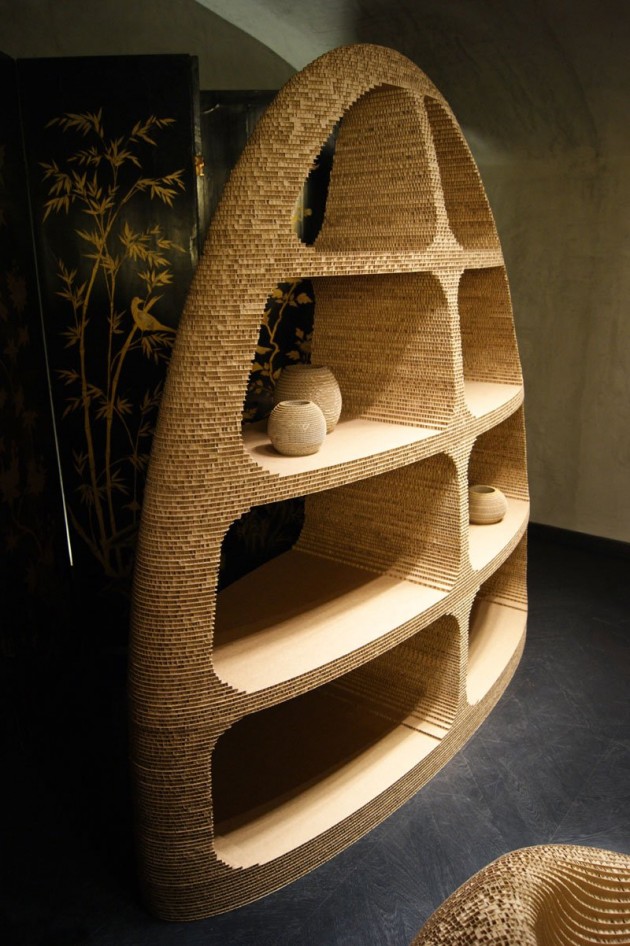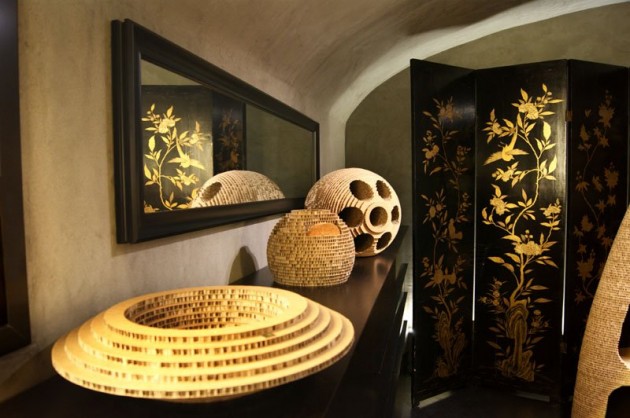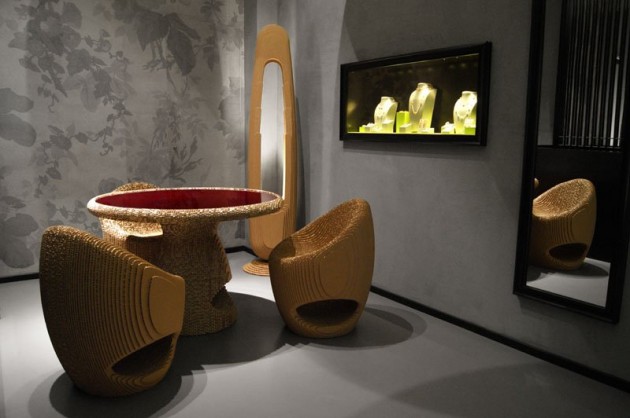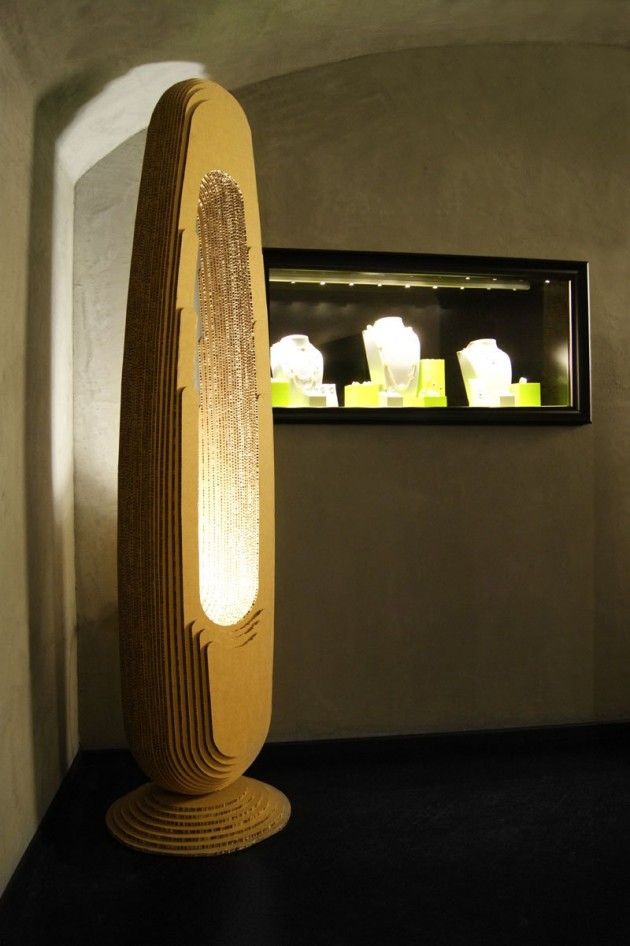 Description
Luxury and ecology merge together in the intriguing eco-design exhibition promoted by the Boutique MIMI' Gioielli and the Origami Furniture, brand specialising in the manufacture of eco-friendly furniture. Set in the heart of Milan, this fascinating temporary exhibition-gallery hosts the latest recycled cardboard creations designed by architect Giancarlo Zema. Exhibited between the  jewelry of MIMI' the Canyon  Collection, inspired by the sculpted and infinite stratifications of America's Grand Canyon, comprising tables, seats, library and floor lamp.
Design: Giancarlo Zema Design Group