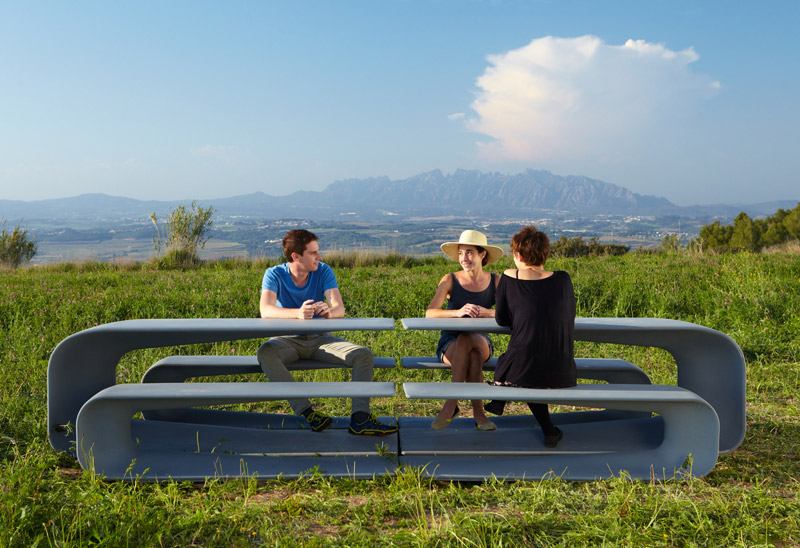 Architect Makoto Fukuda has designed GRASSHOPPER, a table and bench made from concrete, for Spanish manufacturer Escofet.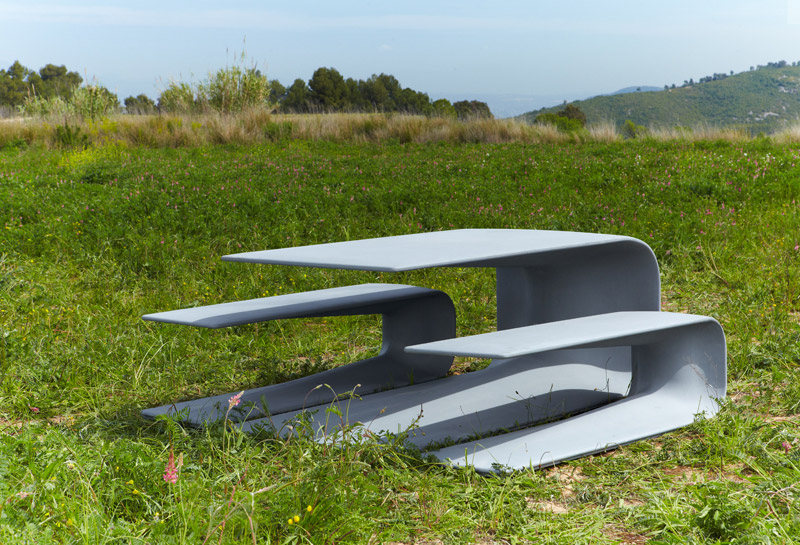 The description from Escofet
The GRASSHOPPER collection consists of a table and bench that stretch our Slimconcrete technology to the limit. This collection speaks of free movement and light materials. Its deliberately incomplete shape produces an ample space.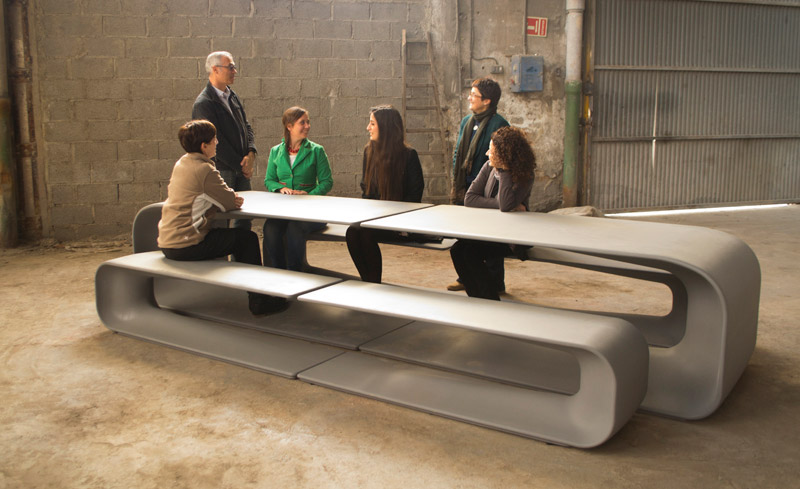 At one end it closes gently to become a warm place to chat. At the other end, its forms open up and invite us to think and feel the surrounding landscape.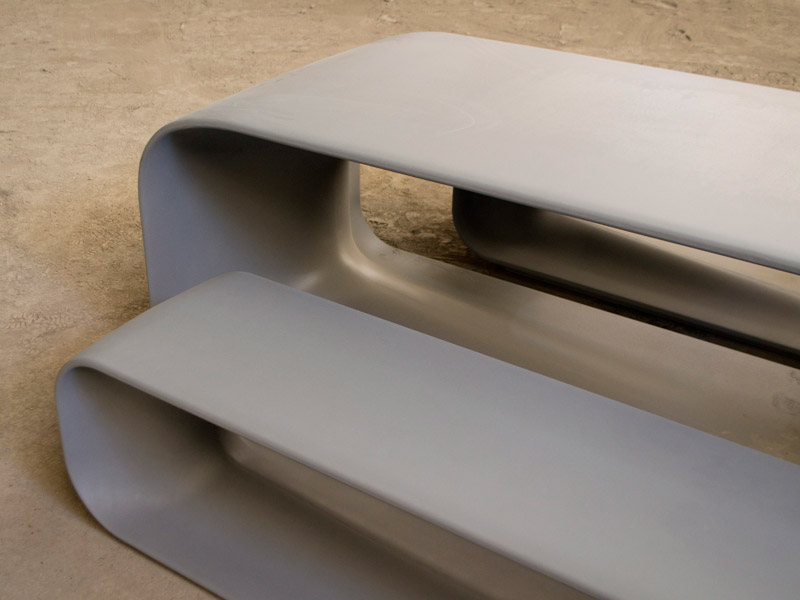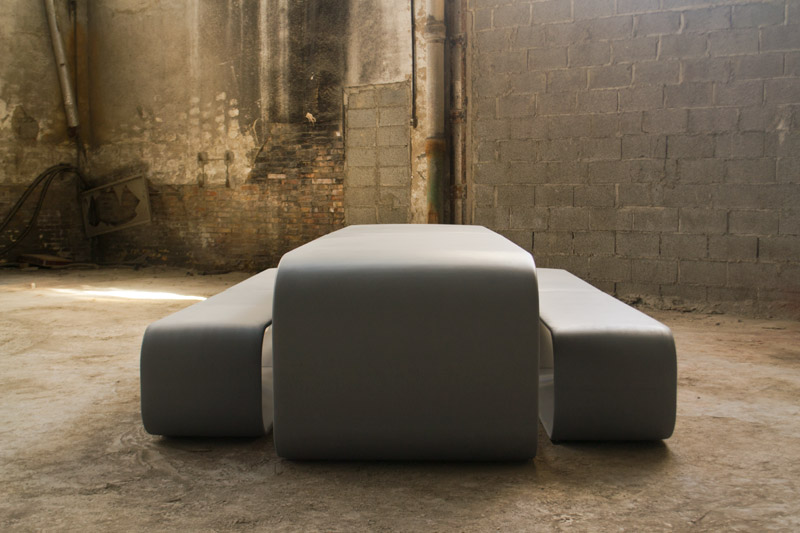 Design: Makoto Fukuda
Manufacturer: Escofet