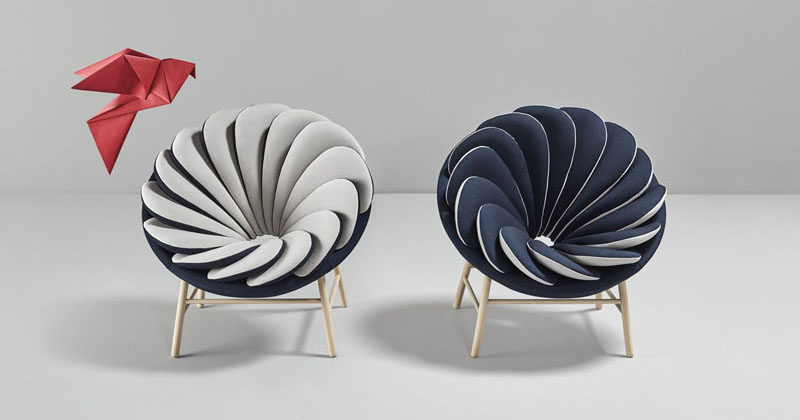 French designer Marc Venot, has created an armchair named Quetzal, that was inspired by the bird of the same name.
Here's a look at some of the the inspiration and concept ideas from the designer.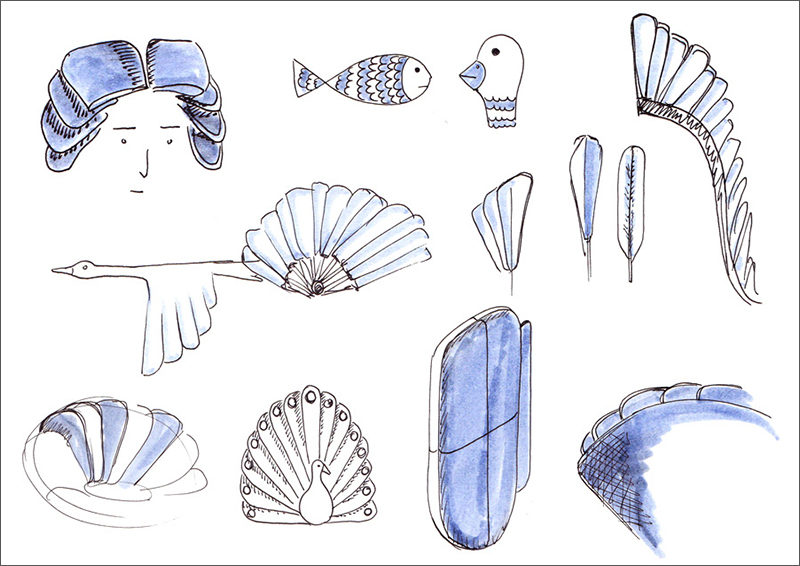 ---
Designed for Spanish furniture manufacturer Missana, the chair has 14 overlapping bicolor pillows that resemble the feathers of the Quetzal, which are bright and colorful.
---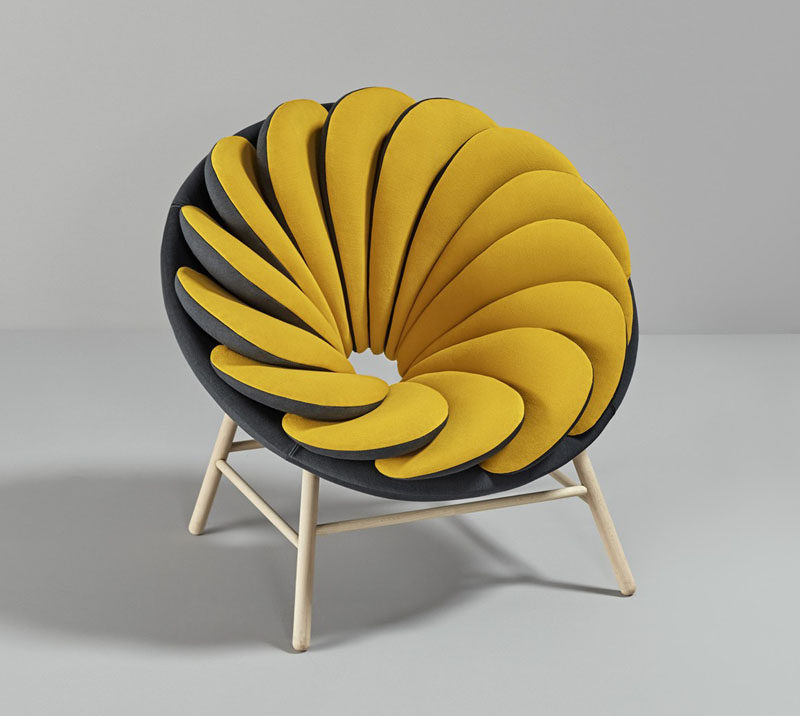 ---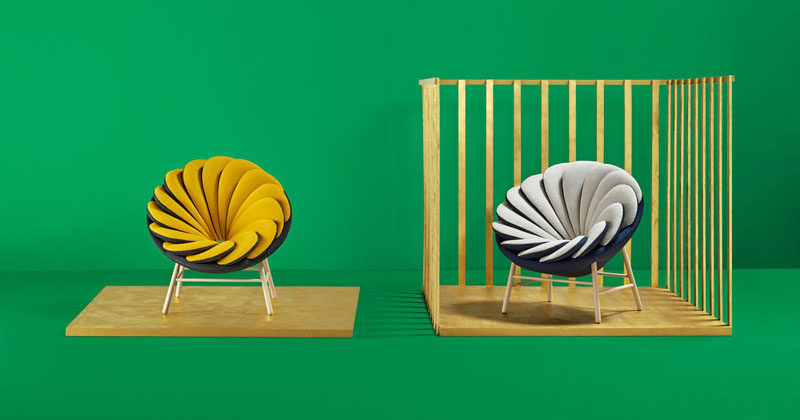 ---
Here, you can see how the pillows sit into a cone-like chair base for optimal comfort.
---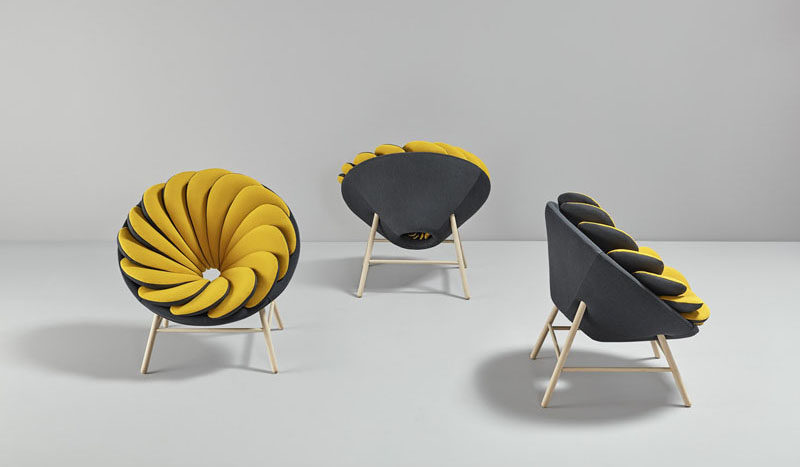 ---