Architect Simone Micheli has completed the Marco Balestri House in Milan, Italy.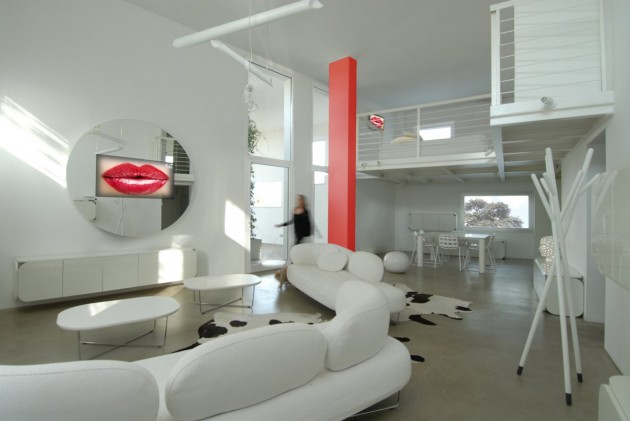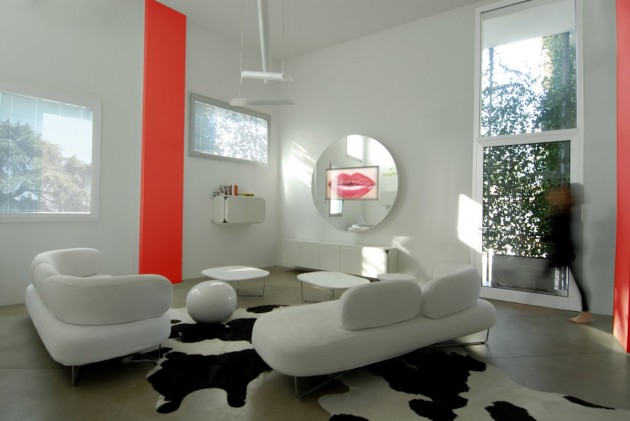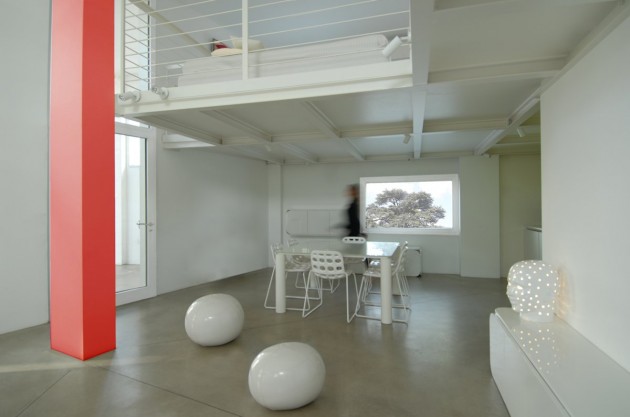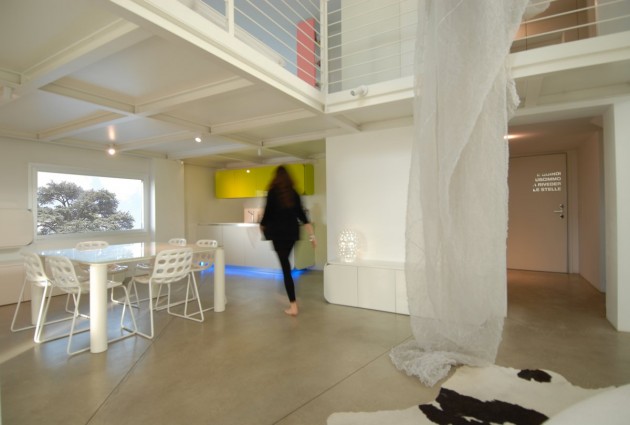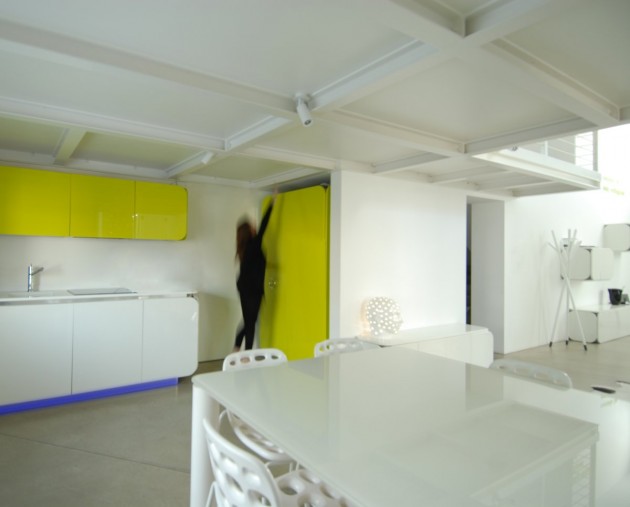 Project description
Marco Balestri House, designed by Simone Micheli, is located in the new urban district of Lambrate – in Milan – and it is one of the most important interventions of regeneration of the area, that has been characterized in last years by vitality and great development.

The space is conceived as free, functional and clear, becoming a place where every-one can live his own everyday life among fashion, design, culture and human relations. It is an open space in which lively spirit and the desire of meeting friends merge together the intimacy of places with the flexibility of a reality that is always changing. Simone Micheli wanted to give birth to an energetic space that is able to tell and receive needs and habits of who is living and using it.

Objects and surfaces, free from their traditional functions, are settled in the space in new ways, showing their primary scope. The use of materials and furniture of pure and essential shapes – focused on creating a different dimension out of social conventions – is a forward step to underline the importance of quality of living and of freedom of ways of life.

The result is an eco-sustainable house, functional, modern and extremely bright thanks to the many breaks in walls and to the whiteness of furniture and surface, electrified by vivid colourful notes and led lights.

The smooth concrete pavement walks along living area till to the kitchen, creating a fluid and interactive space in which different settings offer sensations of order and clearness.

White woven couches fluctuate in front of the oval tv holder. More furniture of geometric shape, table and container furniture of IT-IS Gruppo Euromobil Collection, designed by Simone Micheli, complete the house, giving birth to a space in continuous definition, where nothing is static.

A loft is above the kitchen area, creating an intimate, but full of light, place of relax and from which you can enter in upper floor composed by bedrooms and bath area. Spaces of the second floor follow the same logic of functionality and no conventions of the first floor, becoming softer and more comfortable as you move to bedrooms. The three-dimensionality of bath breaks traditional stereotypes, recreating itself starting from real needs of contemporary human beings. Essential and geometric red columns characterized the spaces of the house and they contribute to expand its uniqueness.
Architectonic project, interior and lighting design: Arch. Simone Micheli
Photography by Francesca Mandelli D'Agostini