Raul Herrera Téllez of Arquiteknia has designed the Maria Chair.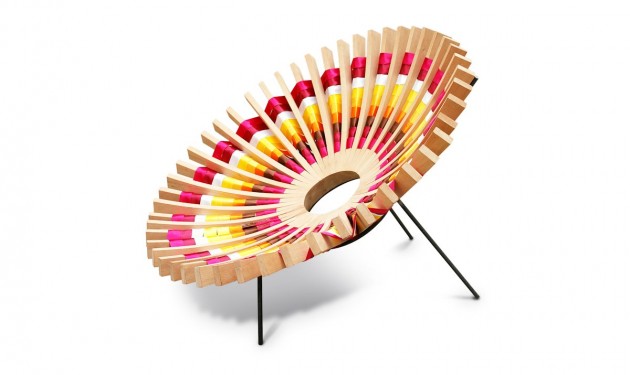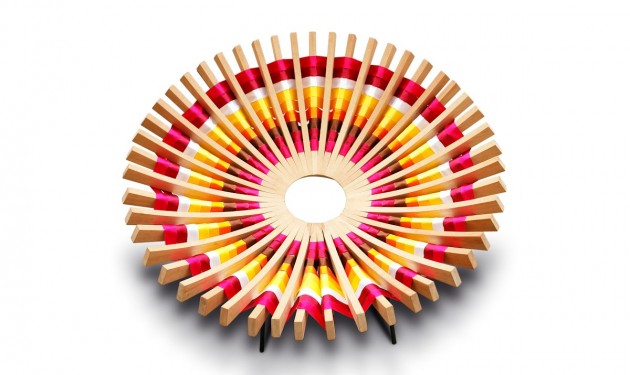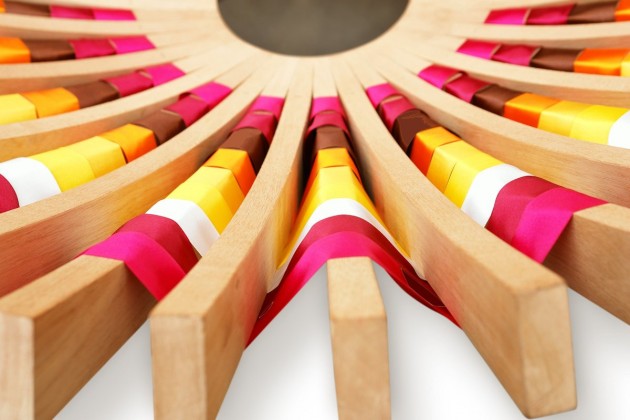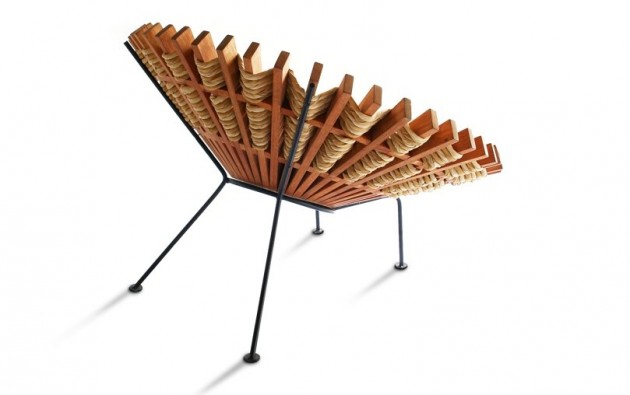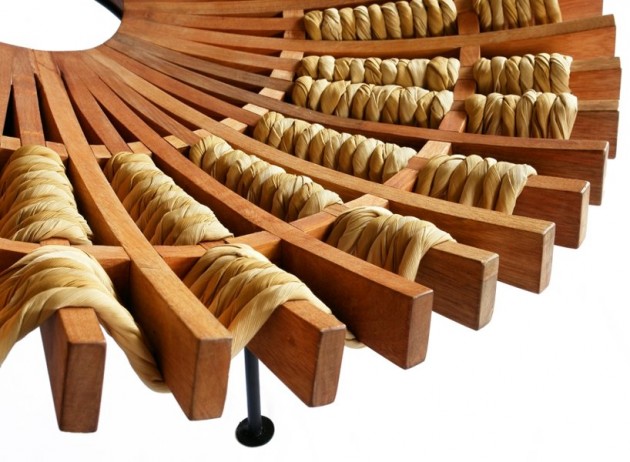 Description from the designer
"It was always her, she said, women born".

"Maria" is perhaps the closest name to what this work, with its round and elongated arms each holding tissues and the user, together concentrically ways recalls the image of a traditional Mexican dress, which when rotated, looks at the wind ruffles our party.

Cabinet solid wood banak rectangular sections with varying lengths, handmade in its armed and stuck with white glue and lag screws 3 ", one meter in diameter, the base is a steel structure, round ½, finished painting nuanced black with woven fabrics.
Design: Raul Herrera Téllez