Irish designer Martin Gallagher, has created Cascade, a chest of drawers that features hand-sculpted elements inspired by the sea.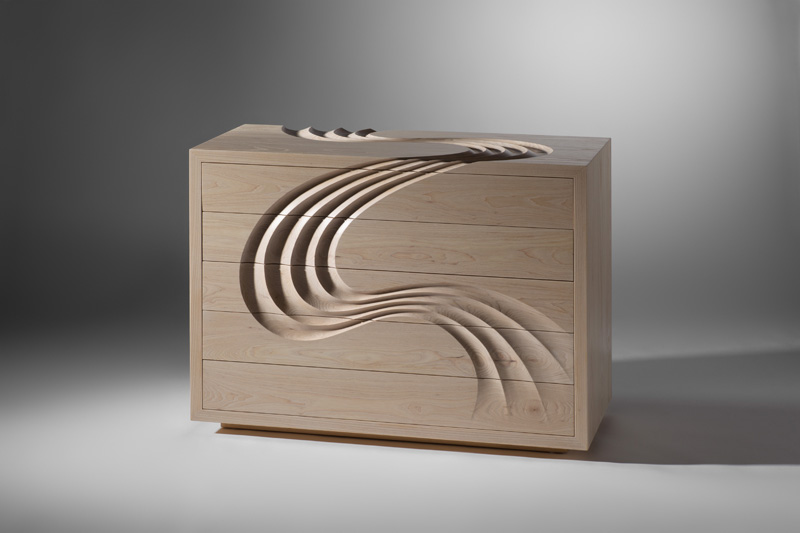 The designer's description
Observation of aquatic environments inspired Cascade, a sculptural chest of drawers, made from ash and finished in a white pigmented stain. Being a keen surfer and living close to the sea in the North West of Ireland, has been an underlying influence in its design and development.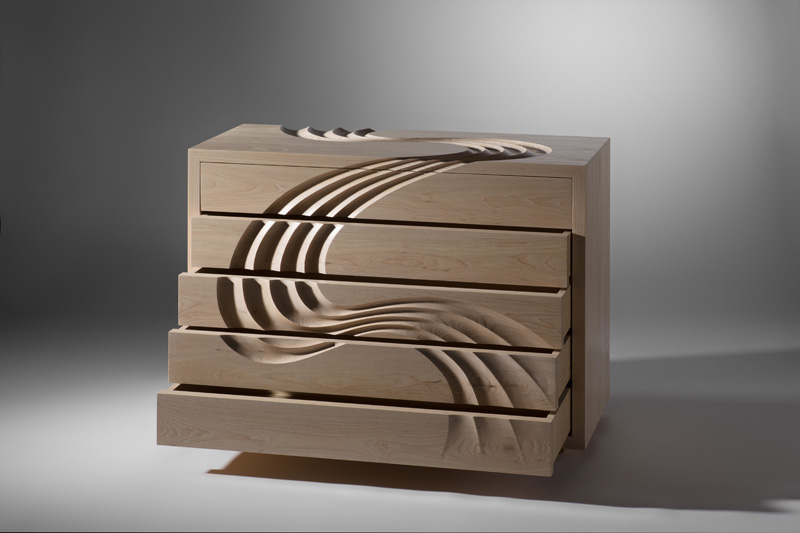 Cascade embodies numerous characteristics of the sea, fluidity, energy; power, motion and grace are translated into hand sculpted channels through their form, structure, depth and composition.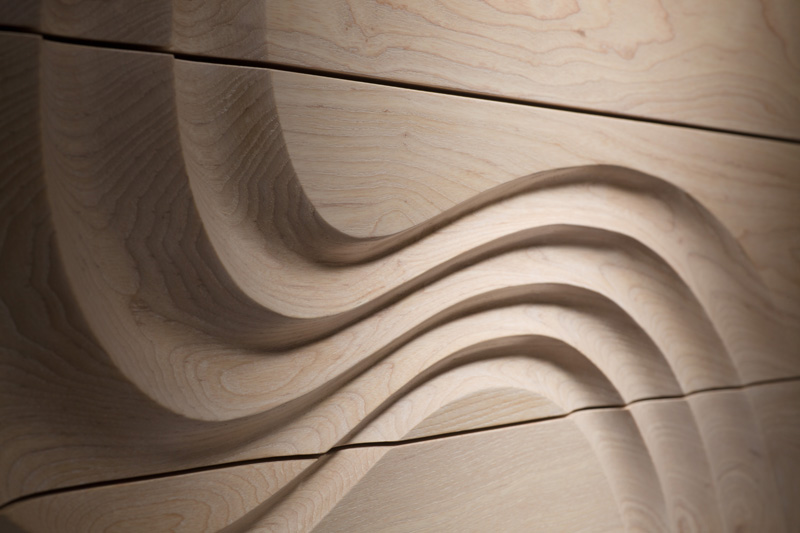 The sweeping channels bring to mind the movement of waves or the rush of water surging downstream, winding its way along the path of least resistance before fading softly as it meets the sea. The five drawers are touch operated, which when opened, fracture the free flowing channels on the front, creating unique edge profiles and revealing luxurious suede lined drawers.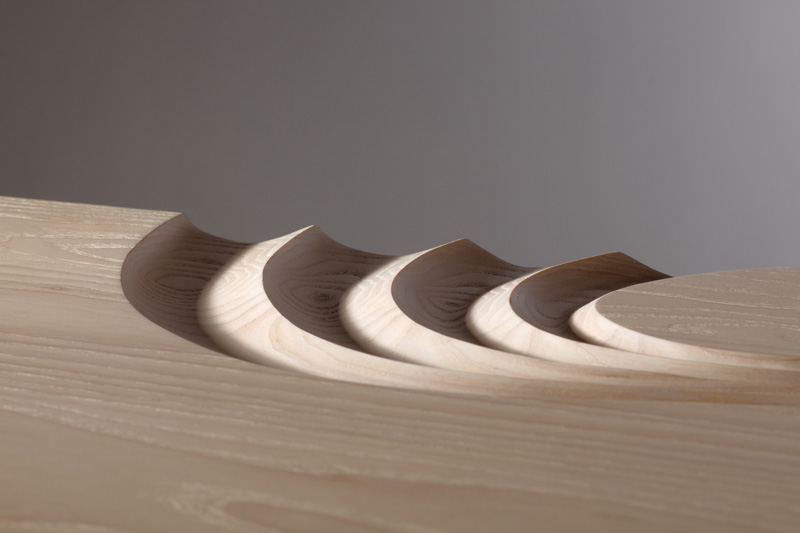 Design: Martin Gallagher
Photography by Roland Paschhoff