Designer Maryam Pousti of Studio Pousti, has created a new bookshelf as part of her CHEFT Collection, that was recently shown during Milan Design Week.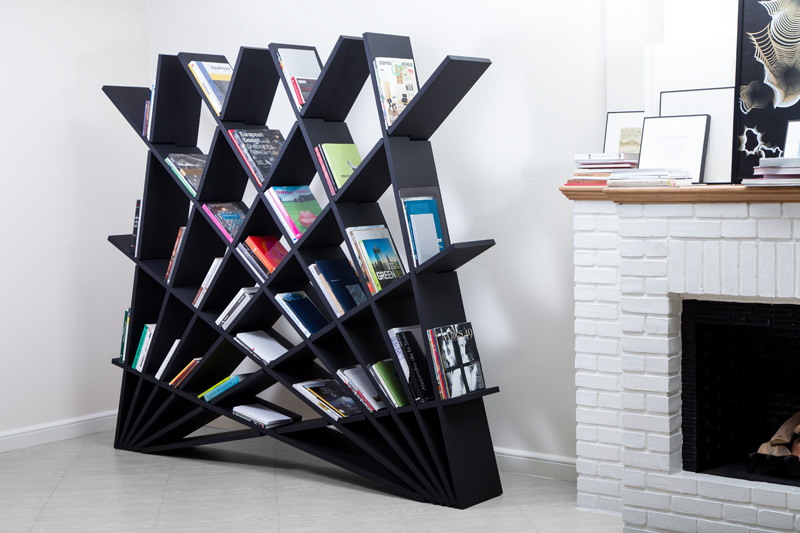 Maryam's description
The CHEFT bookshelf is made of twelve interlocking elements which slide in and out of each other through specifically designed grooves.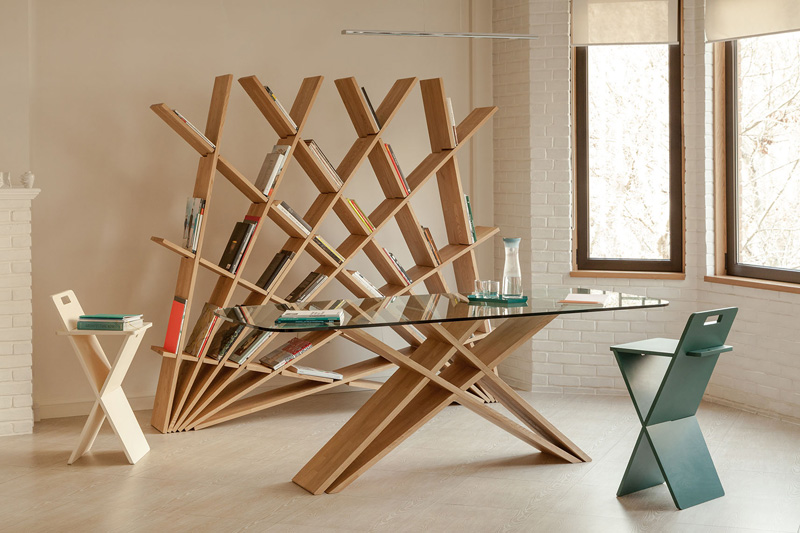 The grooves interlock creating a self supporting structure that stands on its own legs without the need to attach to walls,therefore,it can also be used as a partition outdoors and indoors at home or office environments. No nails, glue or screws are needed for assembly, it takes about 10 minutes to assemble the bookshelf.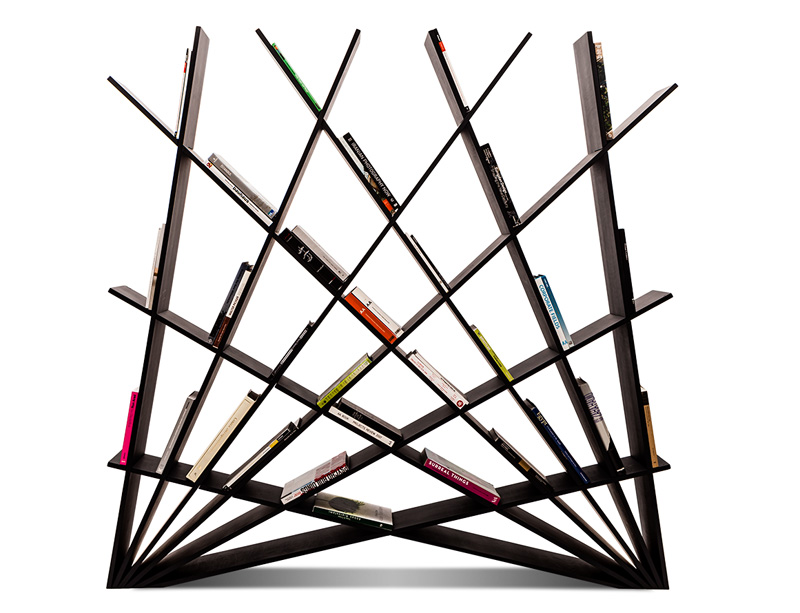 The CHEFT collection comprises of a bookshelf, table, kitchen stool and a seat-shelf and has been inspired by the Persian architectural patterns seen in domes of traditional houses. The CHEFT collection is constructed from sheet materials, which makes it possible for alternatives to be created through minor alterations in the way the elements intersect. Minimal design, fast assembly and compact packaging makes these objects highly versatile, intrinsically mobile and easily manufactured in small and large scales.

Design: Maryam Pousti | Studio Pousti