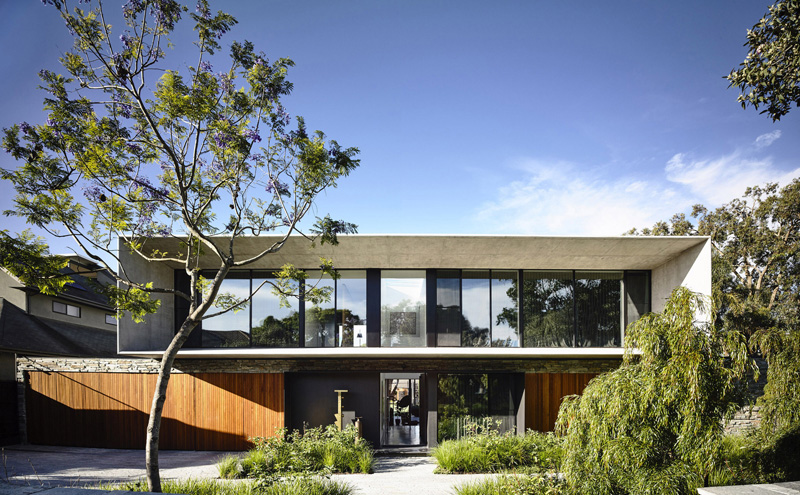 Matt Gibson Architecture have designed a contemporary concrete house in Melbourne, Australia.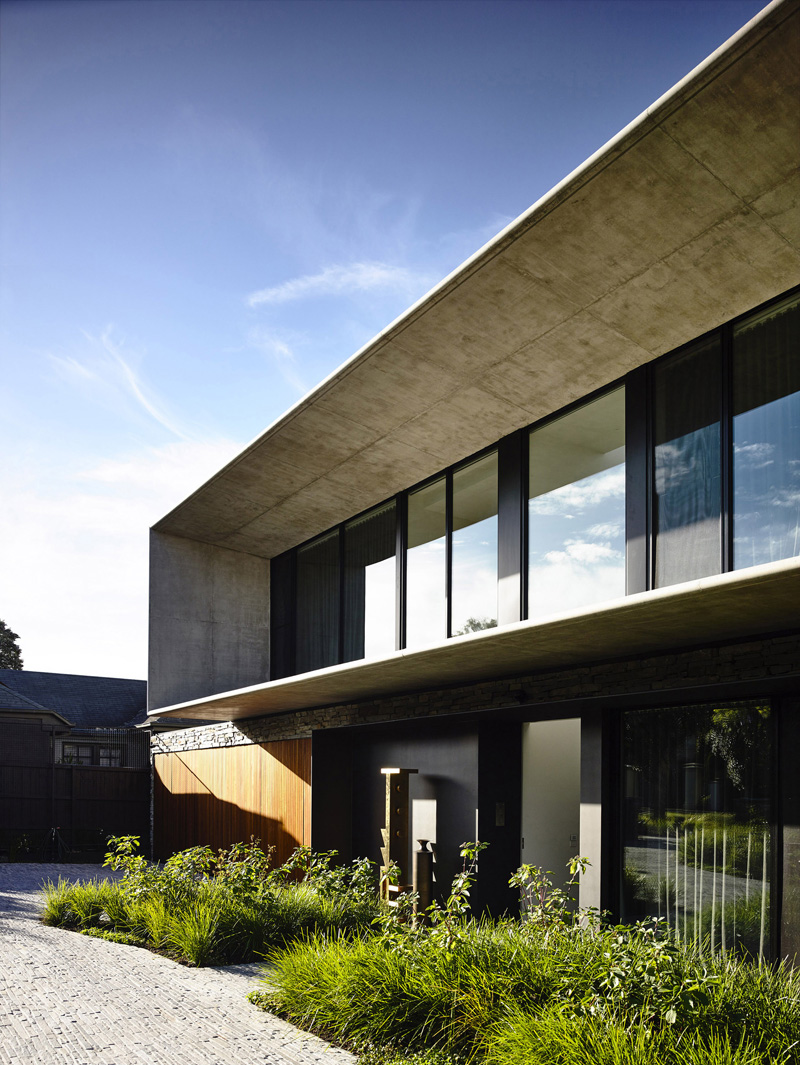 The architect's description
Composed of 2 longitudinal zones located to north & south of an east west spine – living spaces to the north and sleeping/utility spaces to the south, the Concrete House utilises vertical connections and void spaces to provide strong visual connections between levels.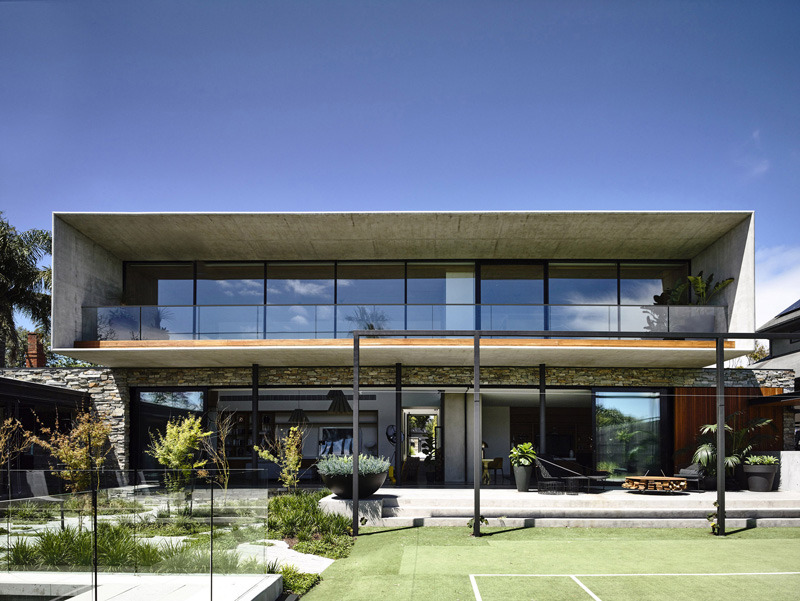 Formally simple, lofty and airy, the main spaces are reminiscent of mid century modernist material and compositional qualities (particularly Brazilian modernism). Vertical and horizontal material connections are woven through the interiors and are composed utilising a purity of volume and geometric form.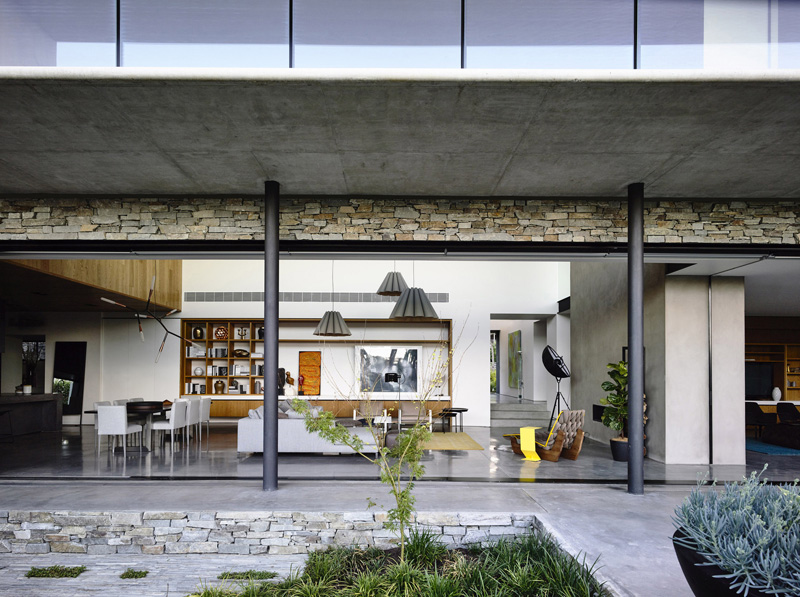 The client, a builder and specialist in masonry was keen to utilise a concrete and stone palette externally. These materials along with a generous utilisation of naturally finished timber became the determining elements of both the houses' architecture and interior.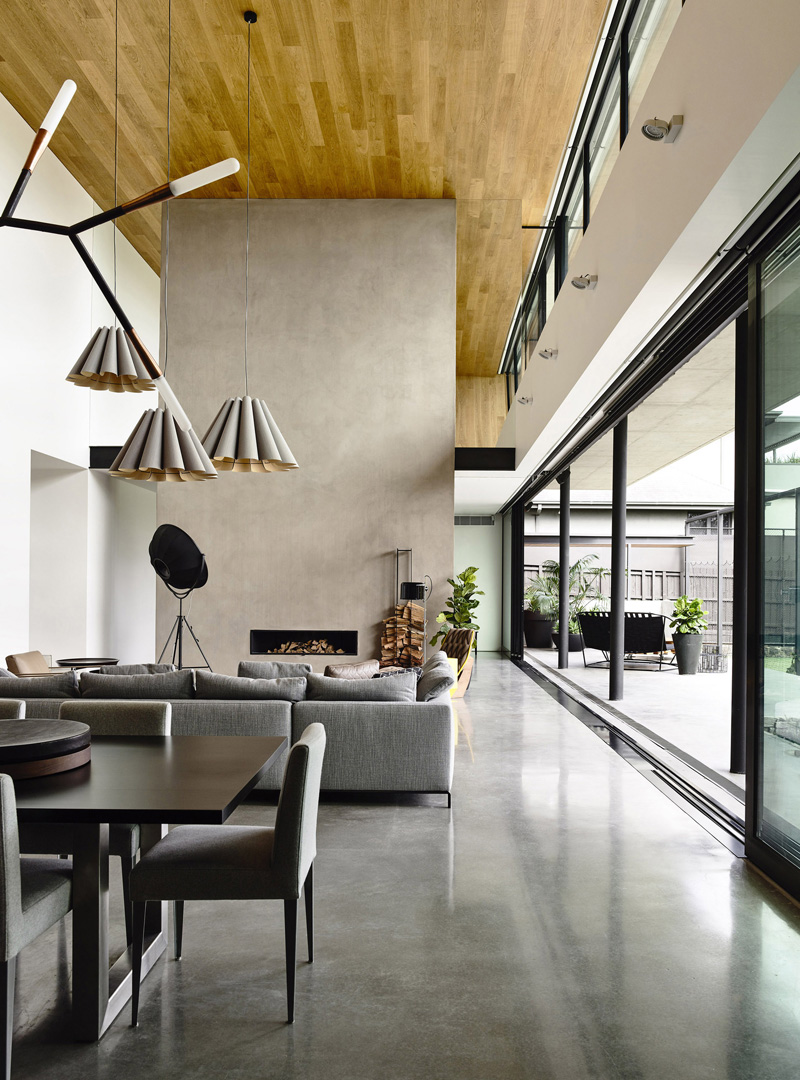 These provide a series of haptic textures that effect a powerful contrast against the smooth and more polished nature of glass and steel.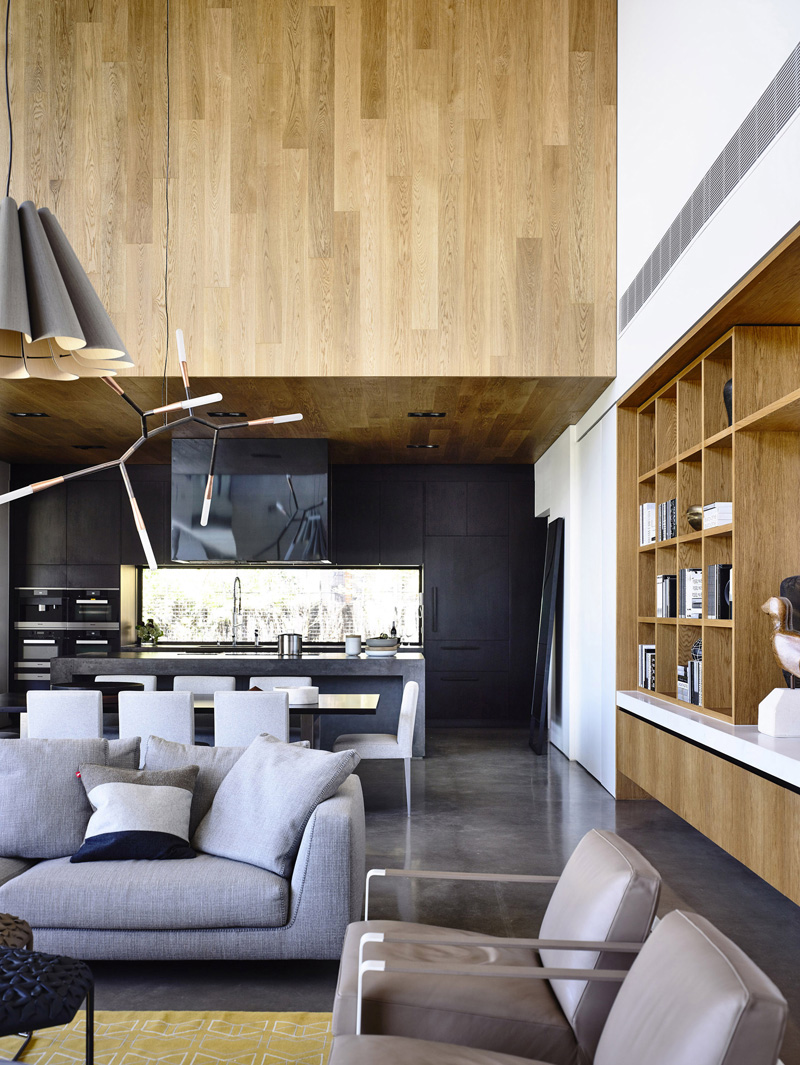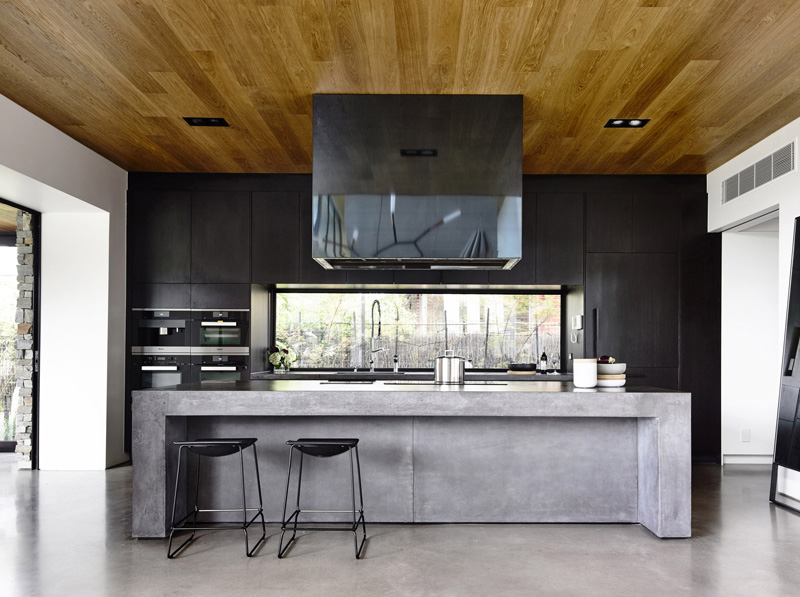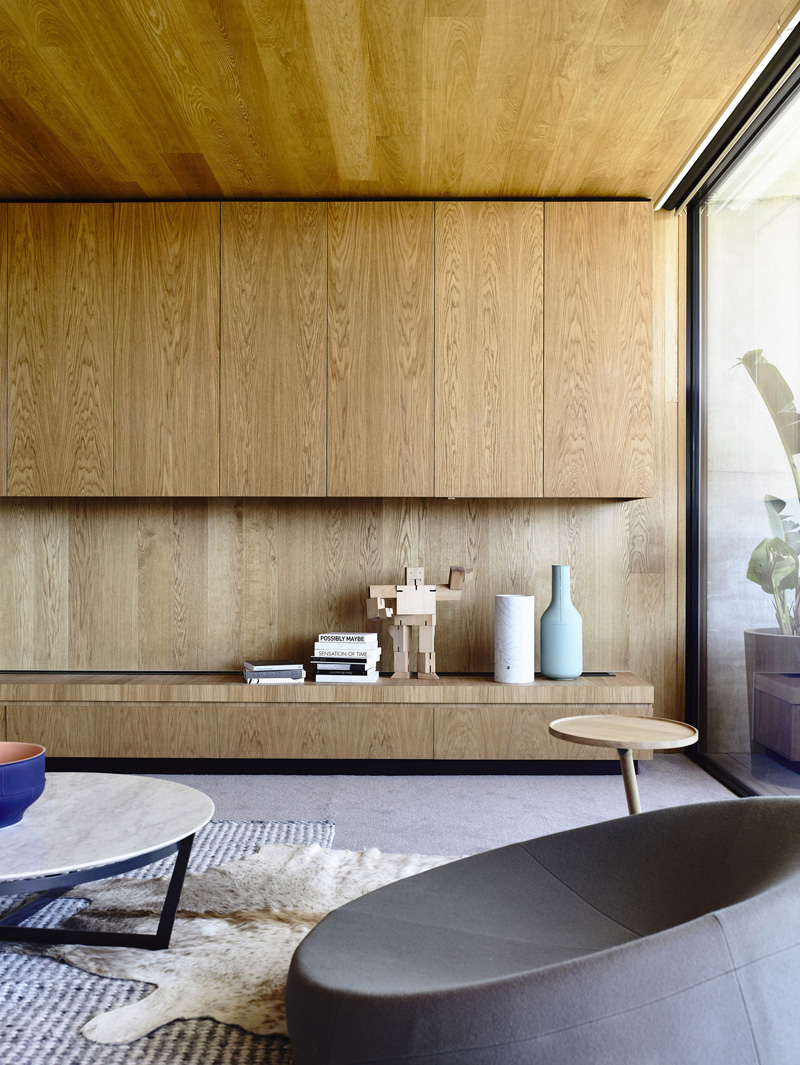 Architect: Matt Gibson Architecture
Photography: Derek Swalwell