Designer Matteo Ugolini has created TI.VEDO, an owl-shaped table lamp and wall lamp, for Italian lighting manufacturer, KARMAN.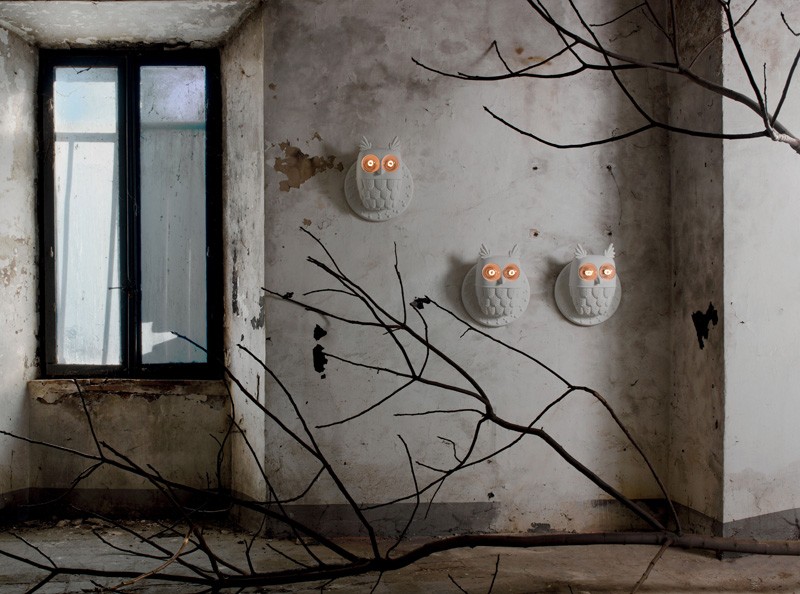 KARMAN's description
Despite its intimidating name: Ti.Vedo, the new table lamp and wall lamp in the shape of an owl, in white matt ceramic, has two bright eyes which are definitely creating endearment.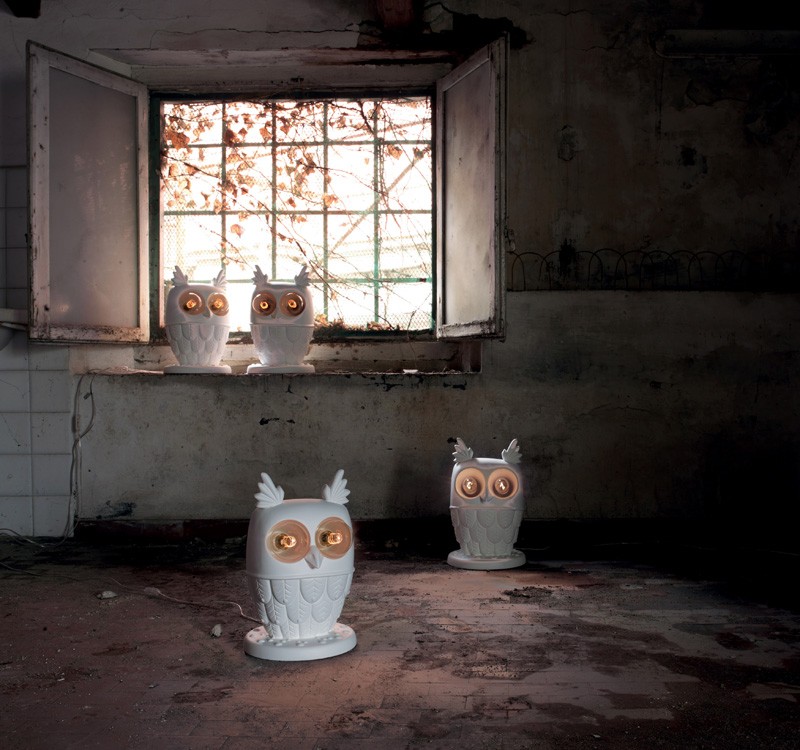 Ti.vedo comes to light when is lit up, and in meantime, when lit off is an amazing decorative element.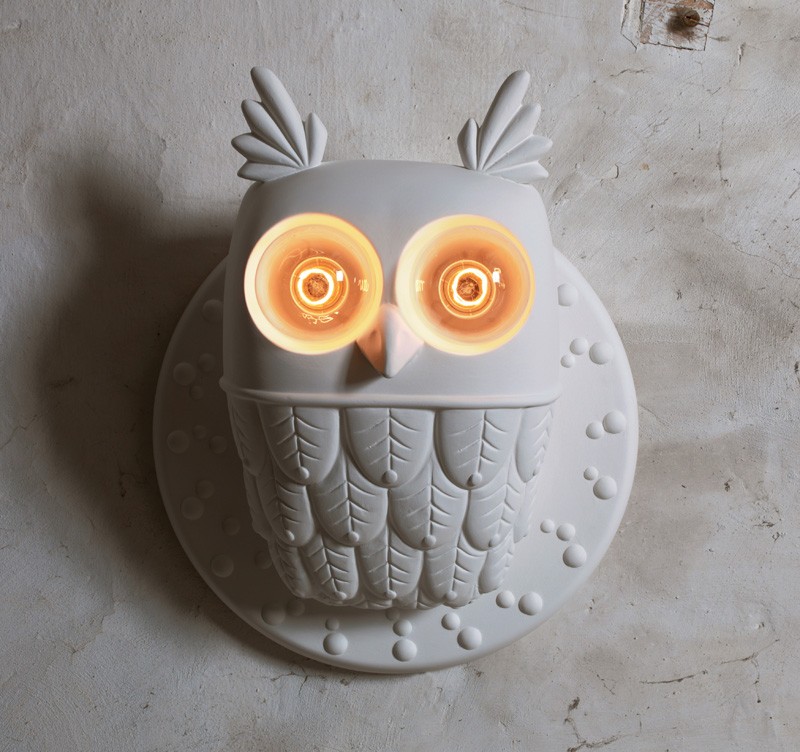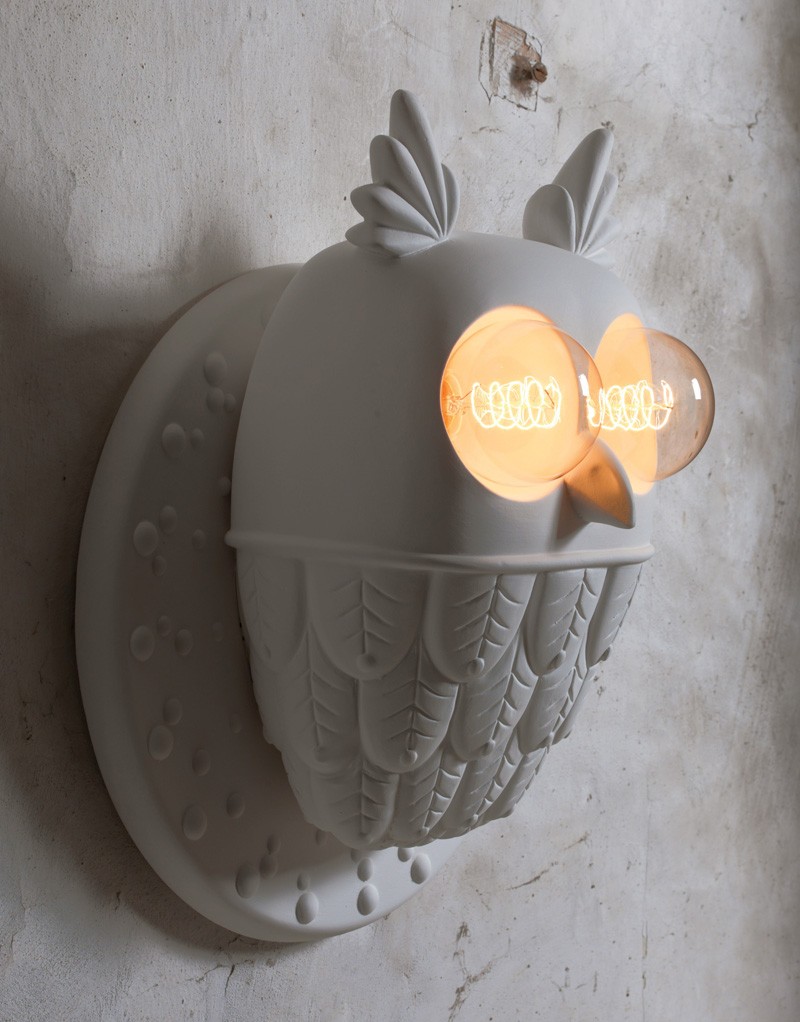 Design: Matteo Ugolini
Manufacturer: KARMAN