Platform 5 Architects designed the Meadowview House in Bedfordshire, England.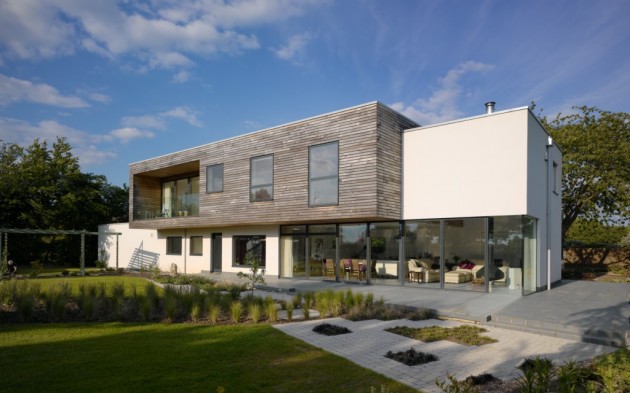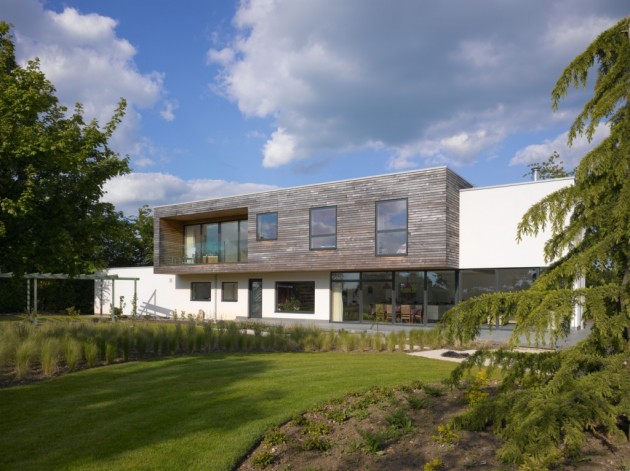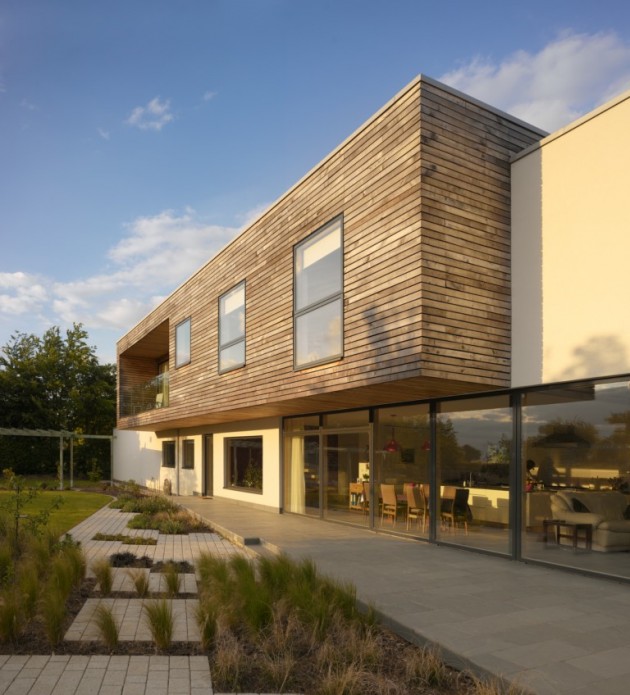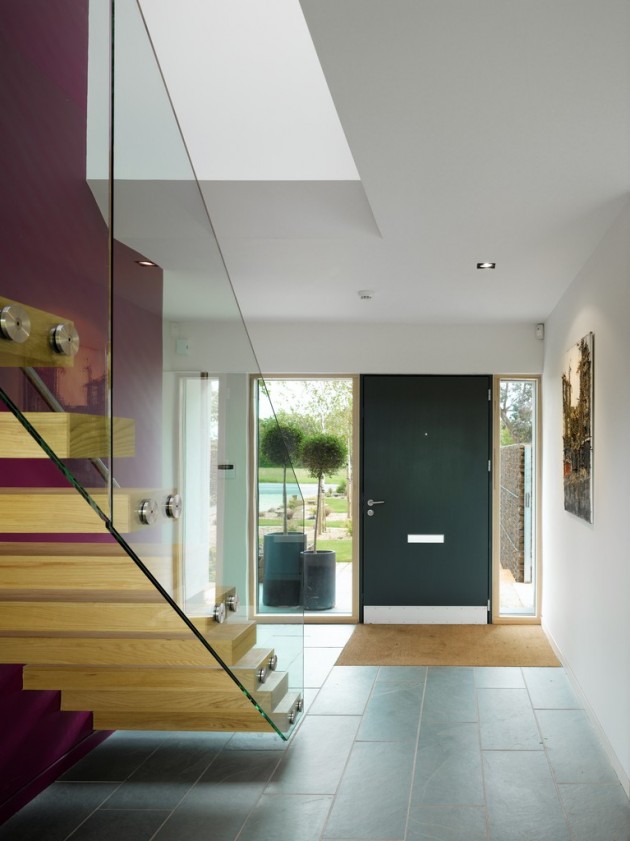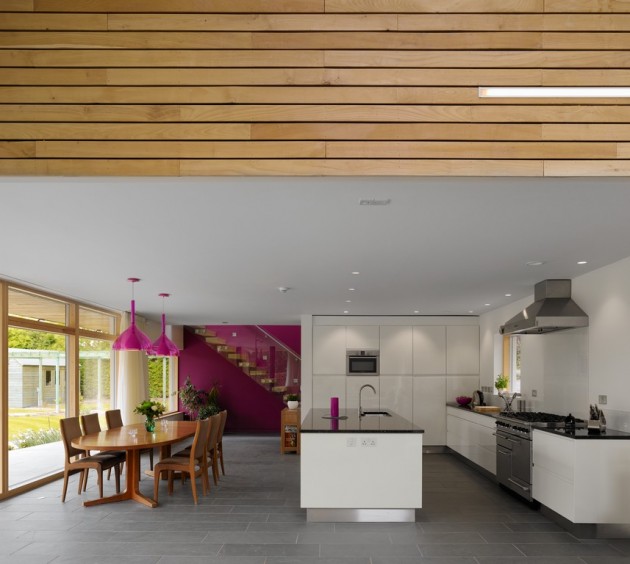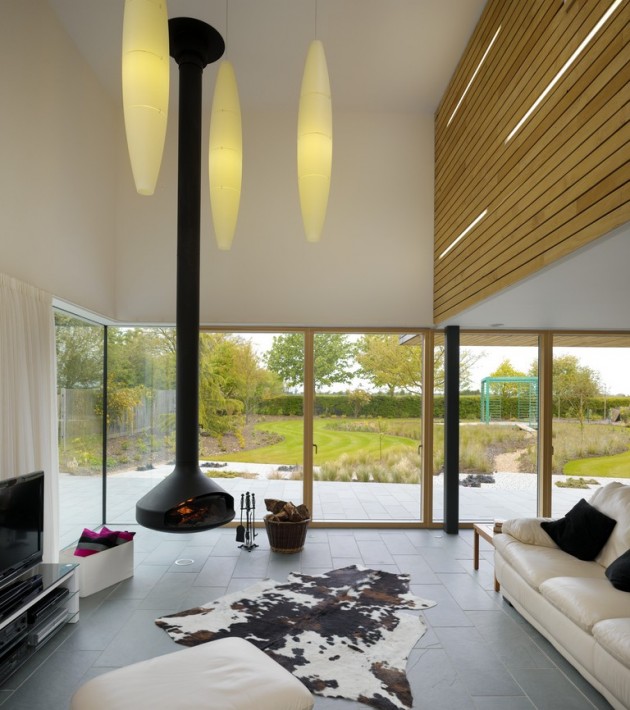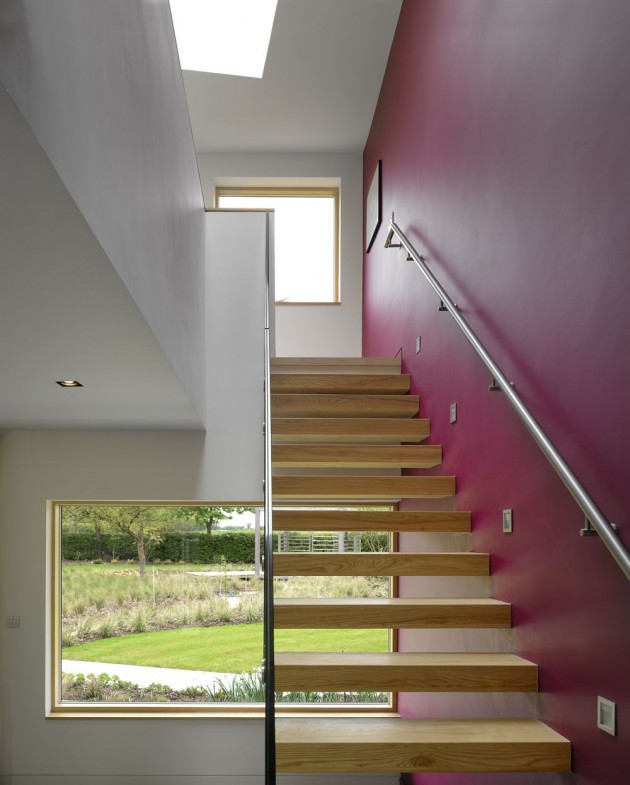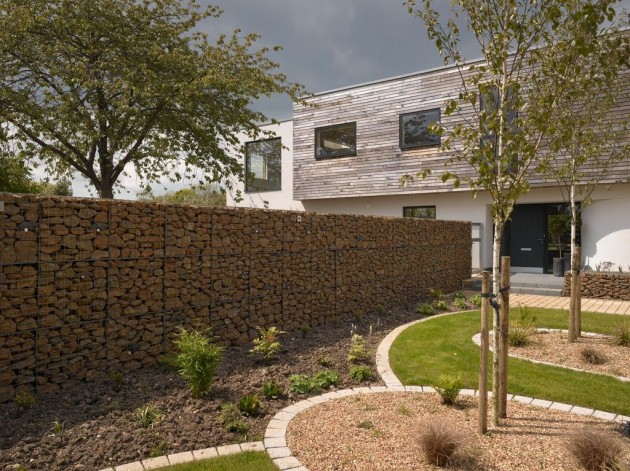 Project description
Meadowview is situated on the edge of a rural village in Bedfordshire and was designed as a family home for a retired couple. The plot, enclosed by hedgerows and mature trees, borders onto an expanse of arable fields. The site has been divided into different areas by the house and hard landscaping, setting up an interplay between the building, gardens and distant landscape.

The abstract nature of the surrounding agricultural landscape and vernacular buildings has informed the design, resulting in a house with a simple linear form with a horizontal emphasis. Small differences in height make a big difference to what you can see in a flat landscape so three datums were struck across the site expressed in bands of slate, white render and timber cladding to mark the viewing platforms.

On the ground floor, areas of glazing set up close, sensual relationships with the garden whilst the first floor offers a more detached experience of the landscape with long views framed like pictures on the wall.

The sweet chestnut clad box overhangs the ground floor so that from across the fields it looks like it is floating over the hedgerows. The deep recessed balcony acts like a lens hood, framing sunsets over the countryside. The concept of a hovering building is continued into the details of the ash tread stair that is cantilevered off the wall in the entrance hall. The lightness of the timber box is juxtaposed with the heavy ironstone gabion wall that encloses the private walled garden.

A meandering route through the house creates a sequence of gradually more private internal and external spaces. The entrance hall offers visitors views straight through the house to the pavilion in the back garden whilst screening off the living areas. As you progress though the ground floor, the space expands into a double height living room that is overlooked by the first floor study. From the living room, you can gain access to the courtyard garden where more delicate plants can grow protected from the wind and cold. To the rear of the house, swathes of long grasses and meadow flowers are animated by the breeze giving the terrace a wharf-like feel. An area of the garden is given over to food production in raised beds, providing all of the household's fruit and veg over the summer months.

The house is well insulated and also incorporates mechanical ventilation with heat recovery to reduce heat losses whilst a rainwater harvesting tank supplies water to the WC's and the garden irrigation system.
Architect: Platform 5 Architects