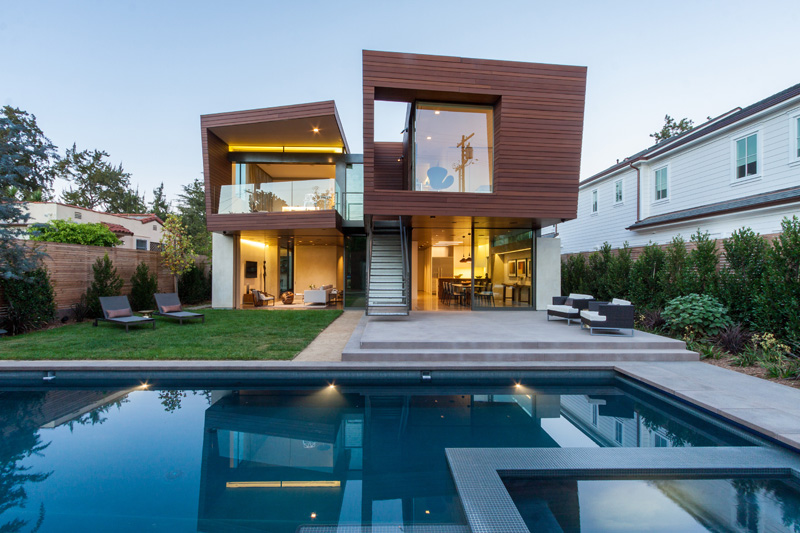 Michael Kovac from Kovac Design Studio, has completed this new home in Santa Monica, California.
The house is also currently listed for sale.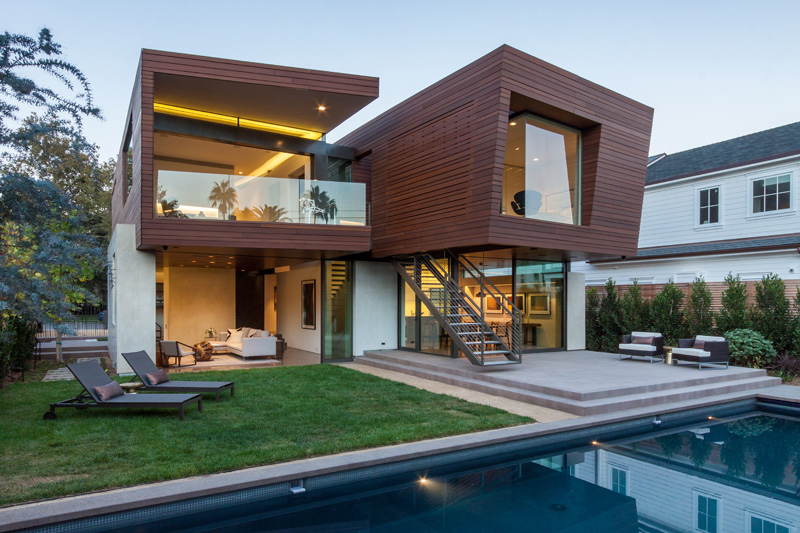 The designer's description
The home's primary conceptual move is the placement of the master suite and bedrooms in dual, hull-like volumes on the second level.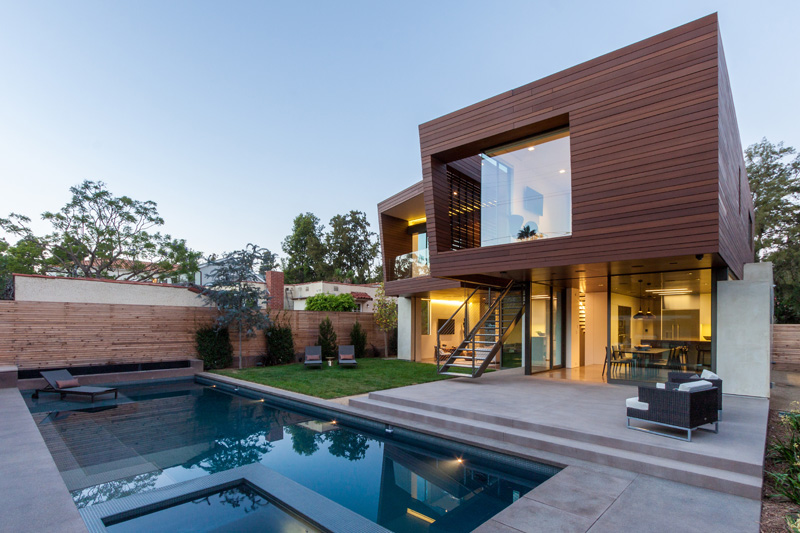 The forms are clearly separate, yet are responsive to each other, and create a fluid double-height space in their interstice.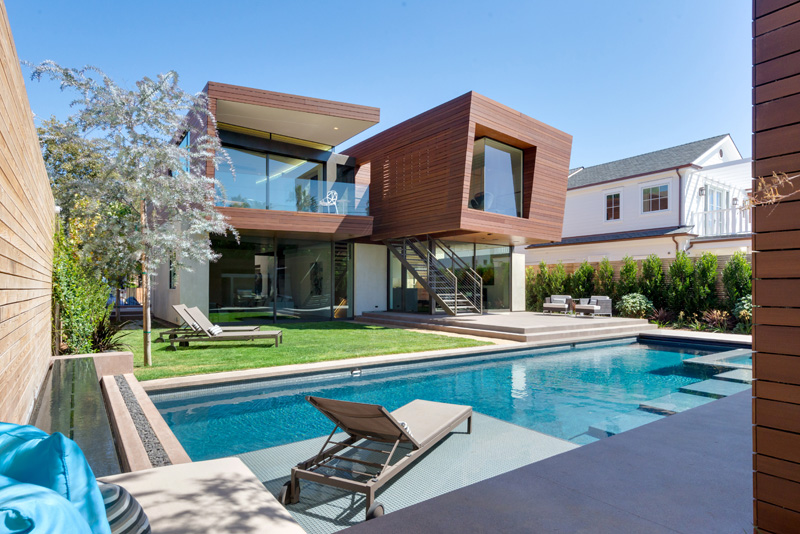 A slender bridge joins the two, and glazing above and at both ends incorporates an internal brise-soleil, etched to recall the shifting silhouettes of wind-blown palms.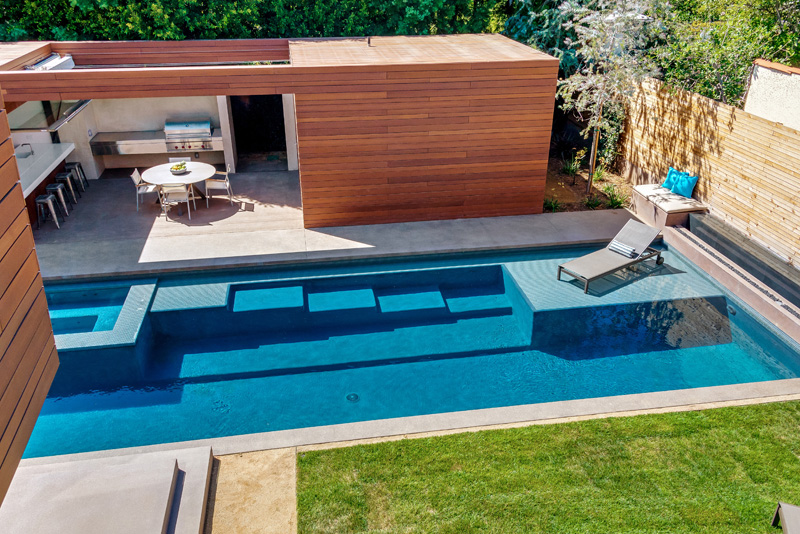 The nautical, tropical feel continues at the rear of the property, where a gangway connects the second floor to the to the pool area.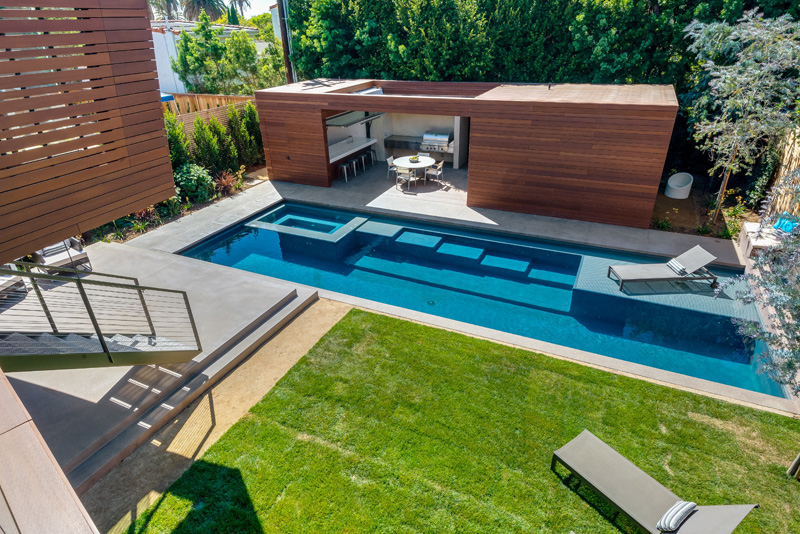 Beyond is an intimately scaled cabana, which accommodates a guest suite.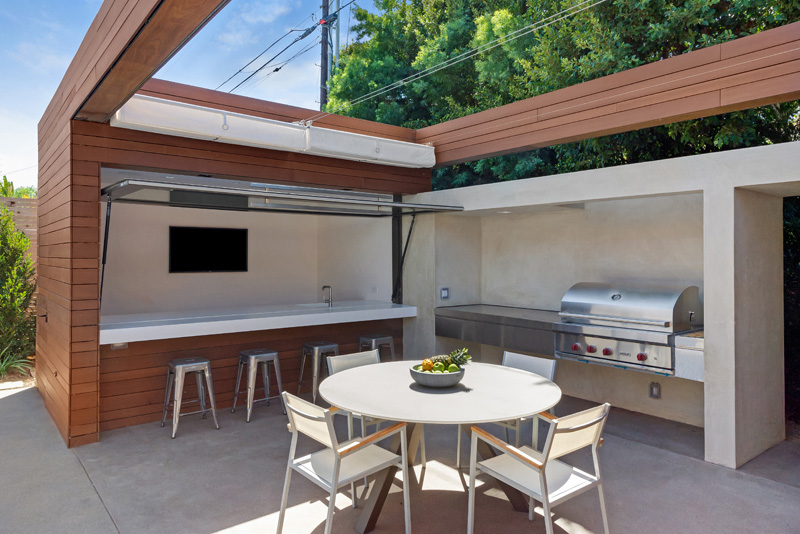 The home was designed with green practices in mind; LED lighting is used throughout, and photovoltaic panels are incorporated into the roof.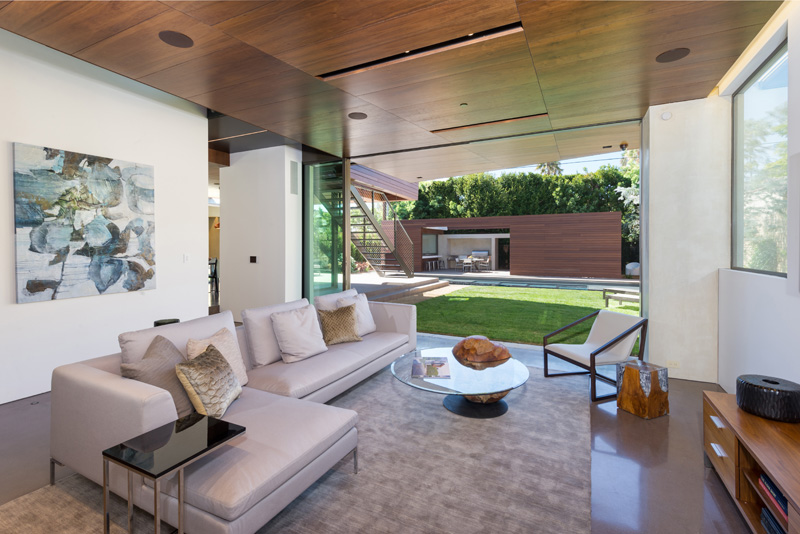 The hulls are clad in a composite of rice hulls and mineral oil that simulates wood, but is far more robust and sustainable.