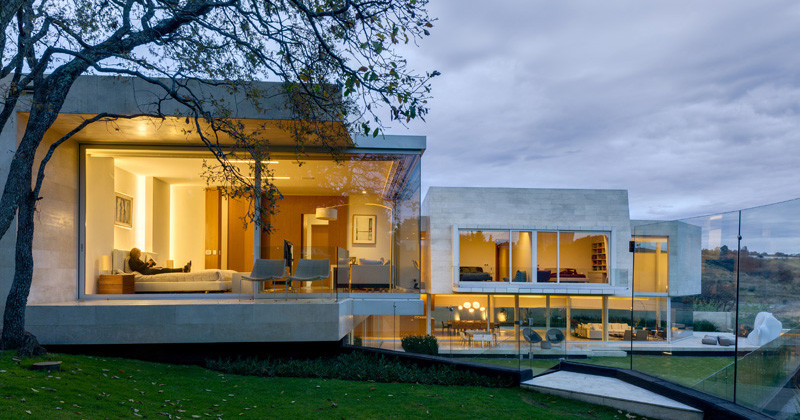 Migdal Arquitectos have designed a home that overlooks a golf course in Huixquilucan, Mexico.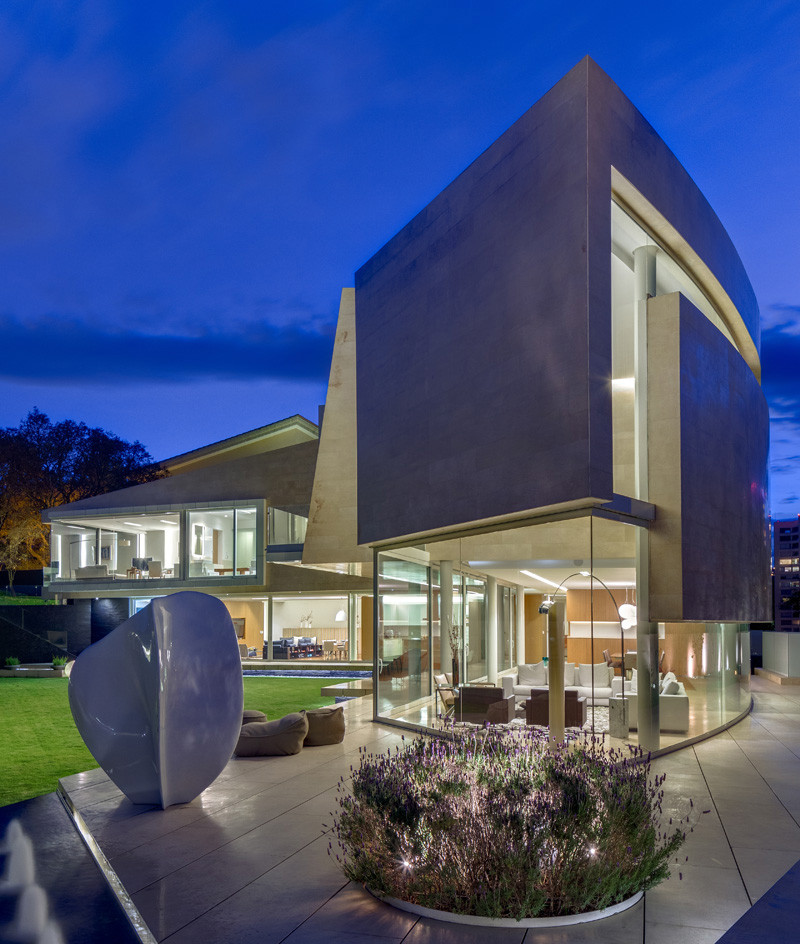 The backyard of the home has a grassy area, as well as an outdoor dining area, and fountain.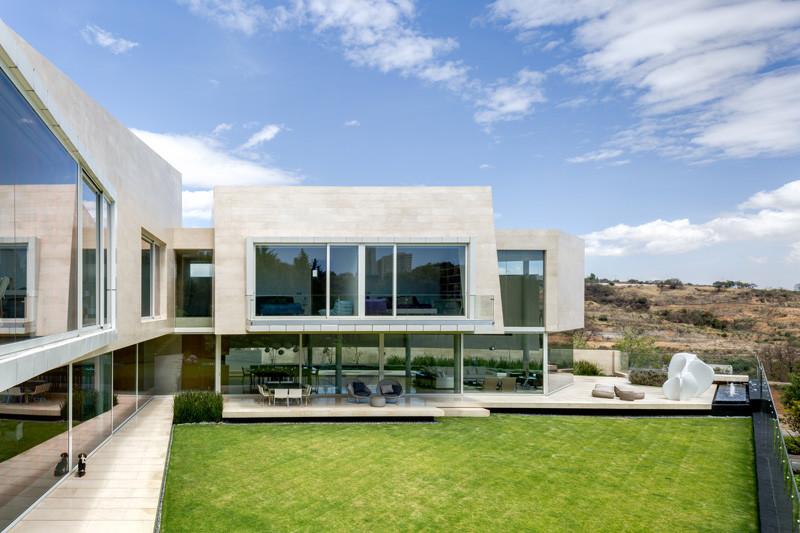 Inside, all rooms in the house have large expansive views from their floor-to-ceiling windows.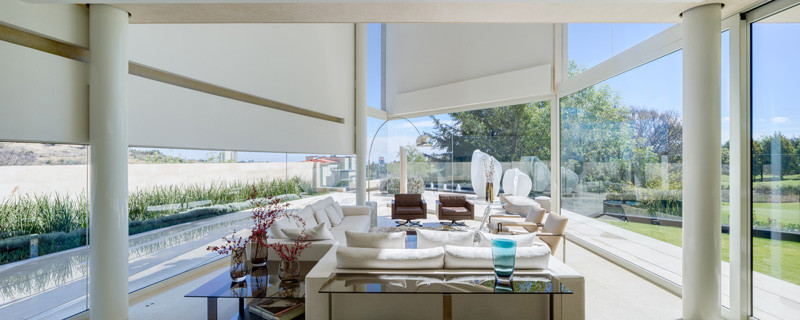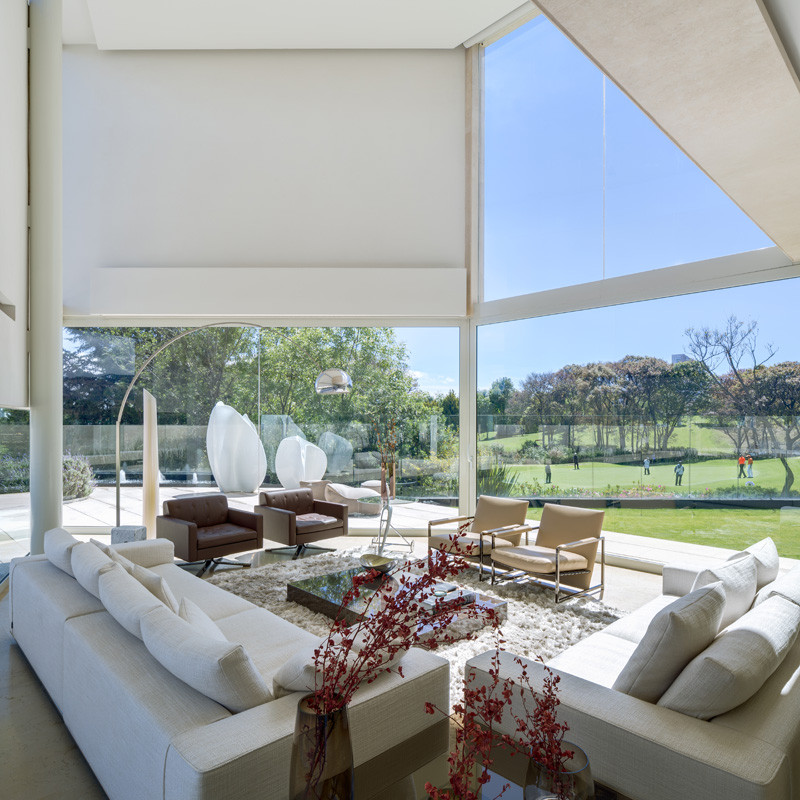 The lounge area shares an open floor plan with the dining area.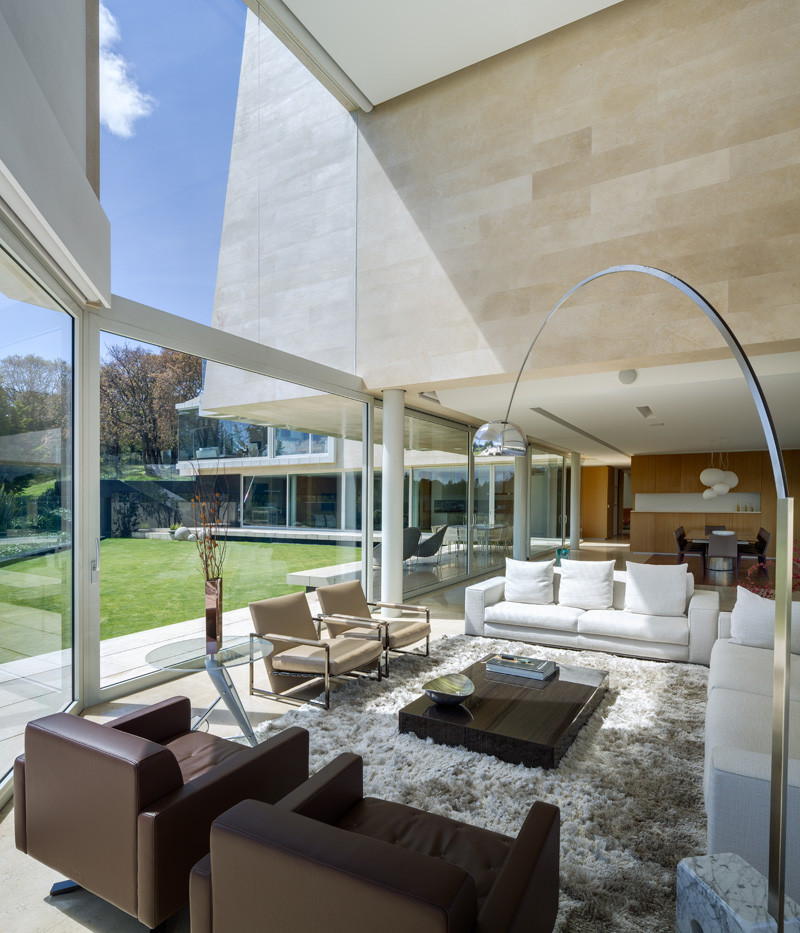 Hidden lighting on the walls adds a dramatic touch at night.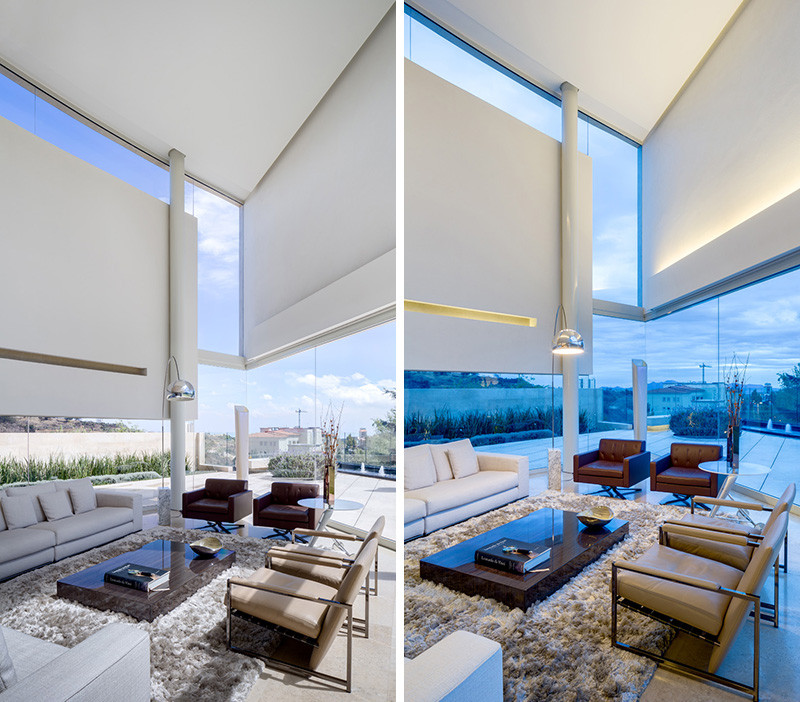 A large 14 seat dining table fills the dining area.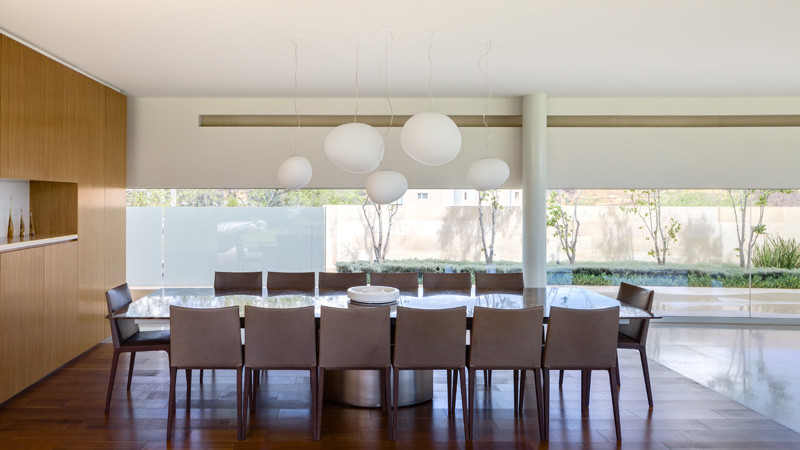 An indoor pathway is flooded with natural light due to the transparent glass skylights suspended in the roof.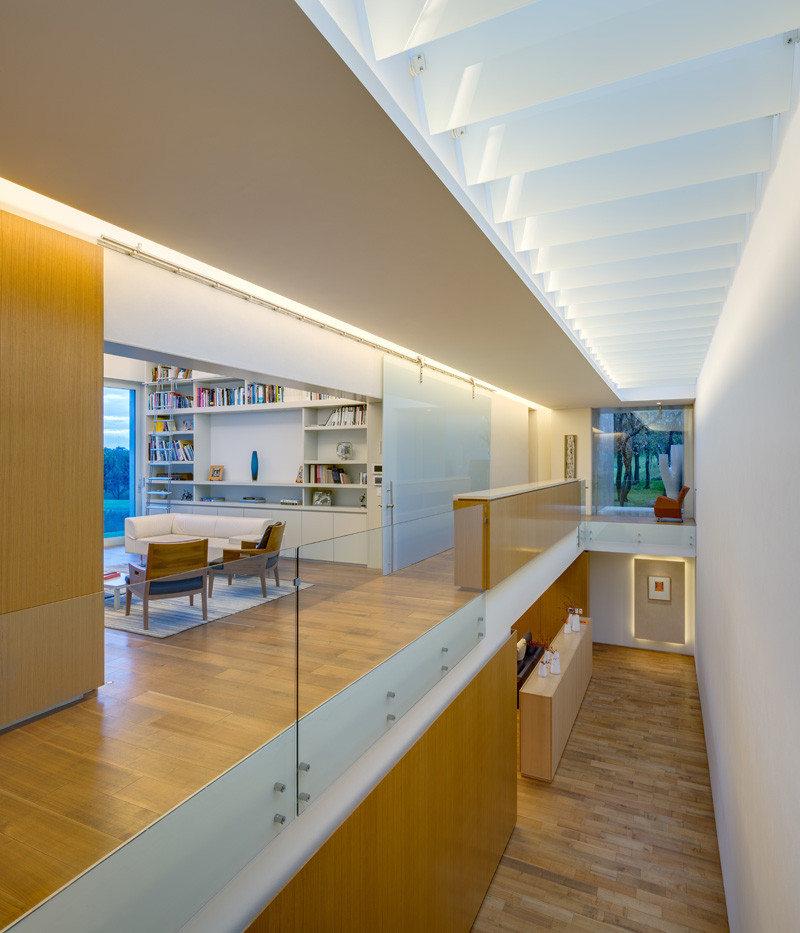 Louvered panels break up the direct sunlight.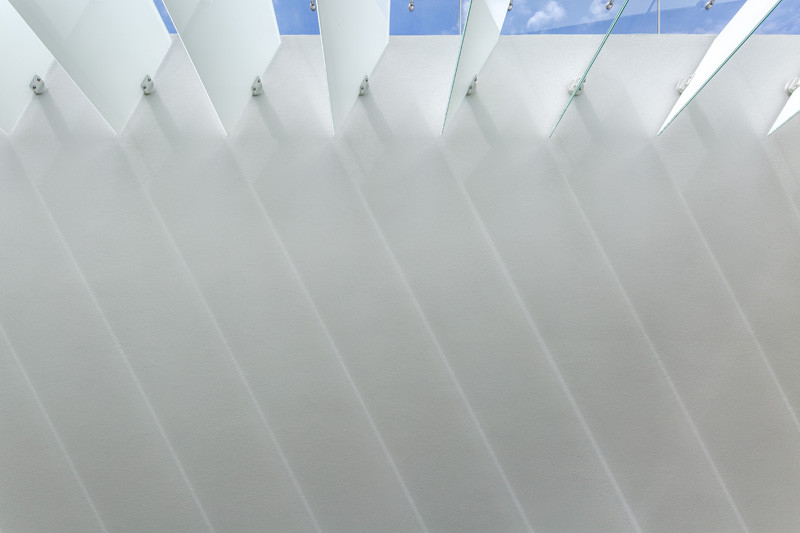 The library with floor-to ceiling shelving, also doubles as a tv room and home office.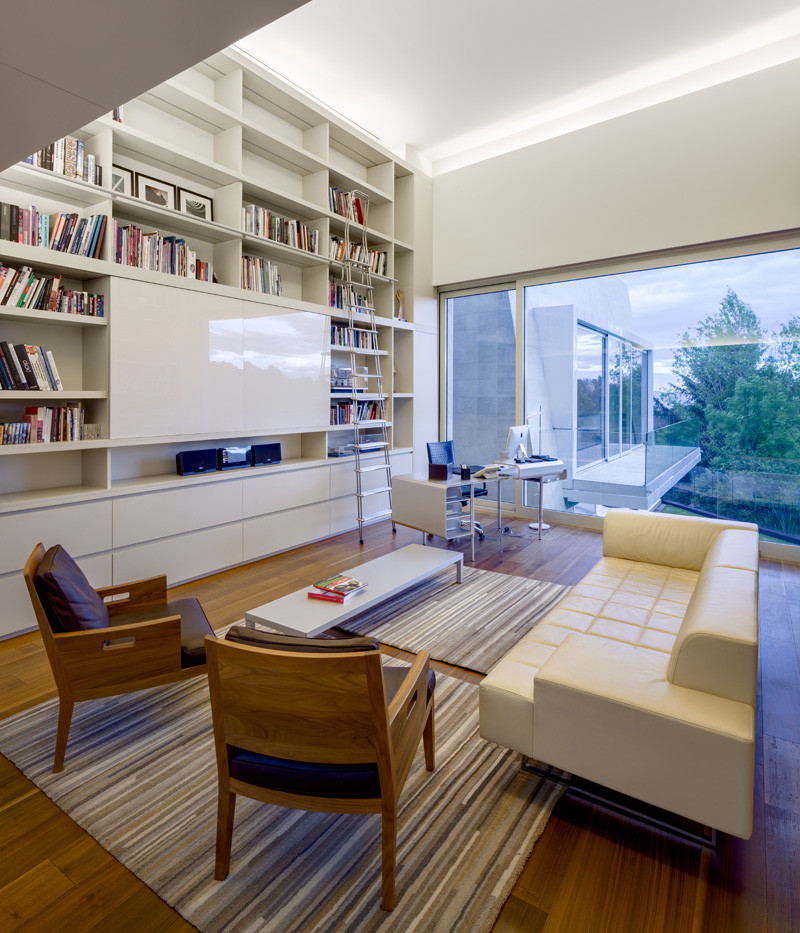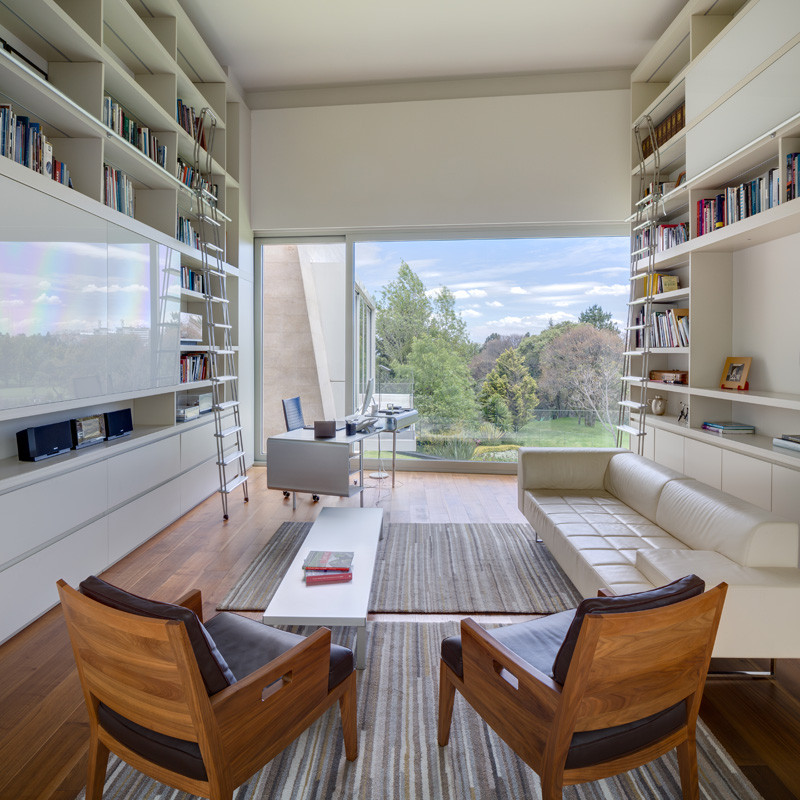 The vanities in the bathroom are on opposing walls giving each person a spacious countertop area.