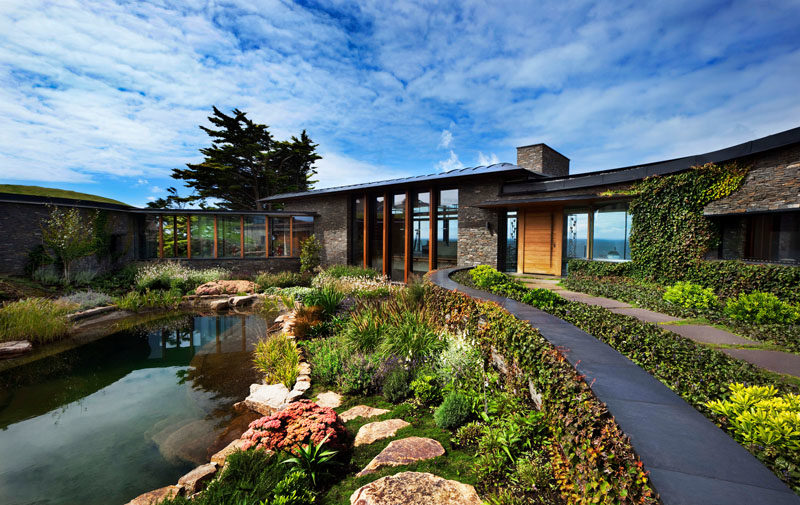 Singaporean firm Guz Architects together with local practice Riva Architects, has recently completed two modern houses, that are nestled into the hillside in Logie Point, Jersey.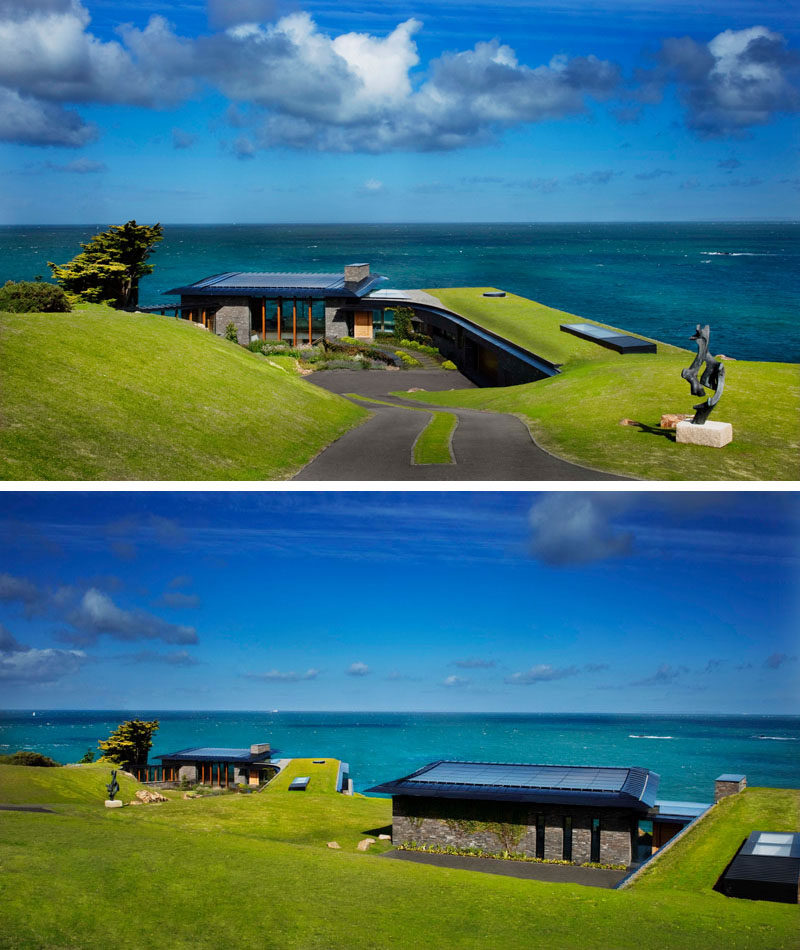 ---
The houses blend into the surrounding landscape, and makes use of integrated solar panels and air source heat pumps to provide low energy heating.
---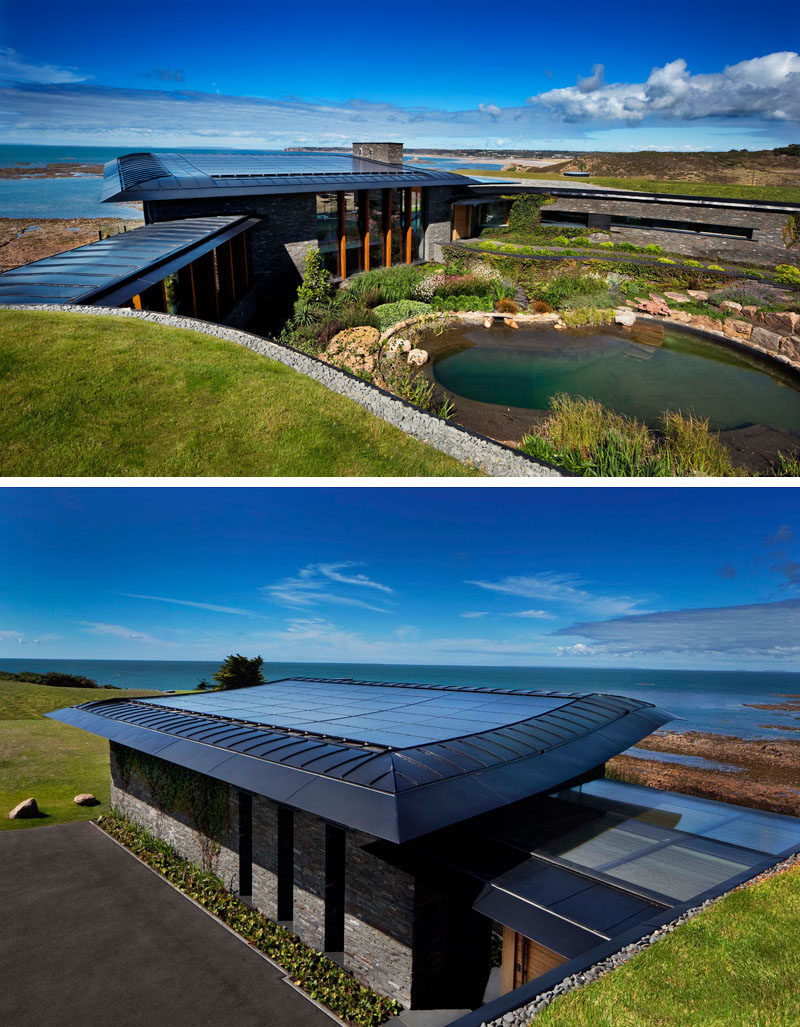 ---
A natural swimming pool surrounded by plants and rocks, provides a unique outdoor experience for the home owners.
---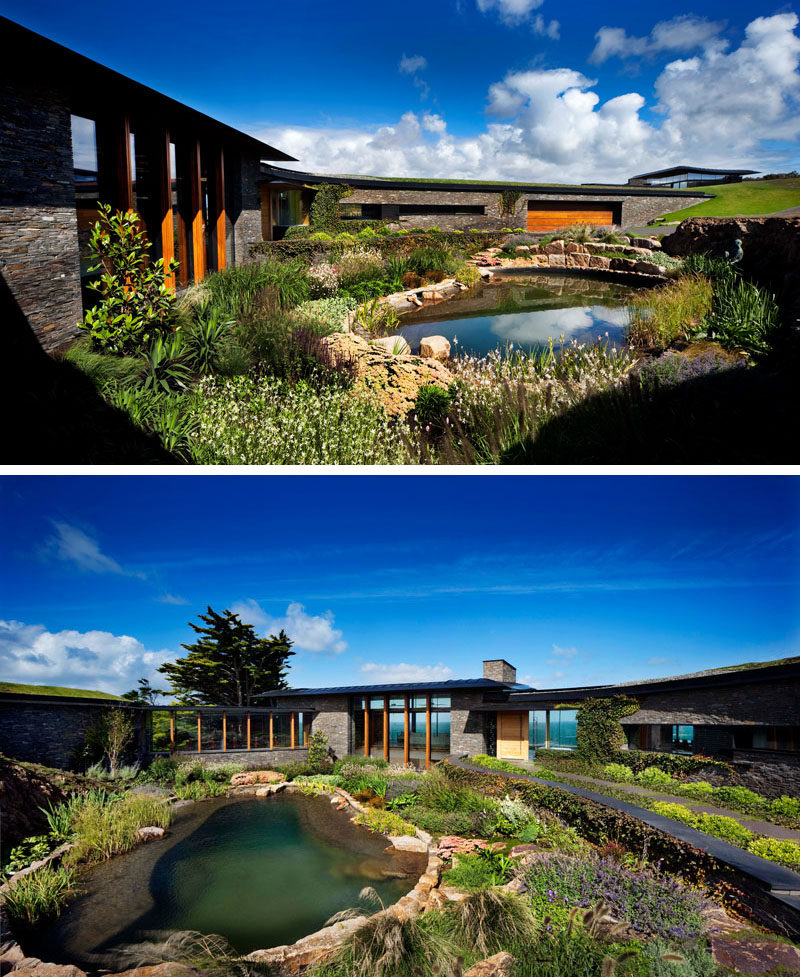 ---
The design of the houses include a wave-like roofs that appears to 'float' above the walls of glass, while the stone work complements the surroundings and the traditional of dry stone walling found in Jersey.
---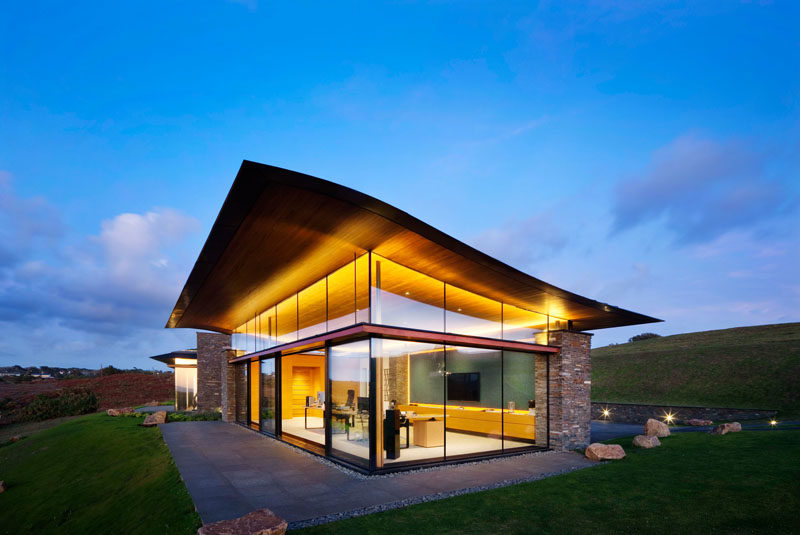 ---
The stone walls can be experienced from the interior of the house too, and a curving steel and wood staircase with glass and wood railings connects the floors of the home.
---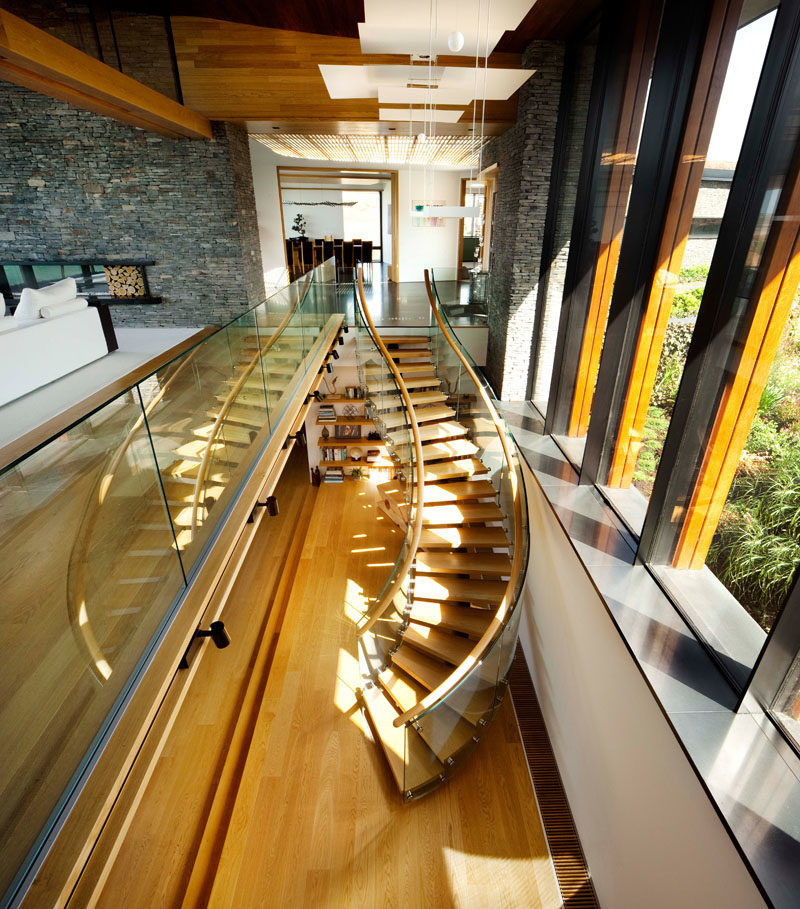 ---
Due to the house being located on a headland, the living room, which is on the second floor, looks directly out to the water.
---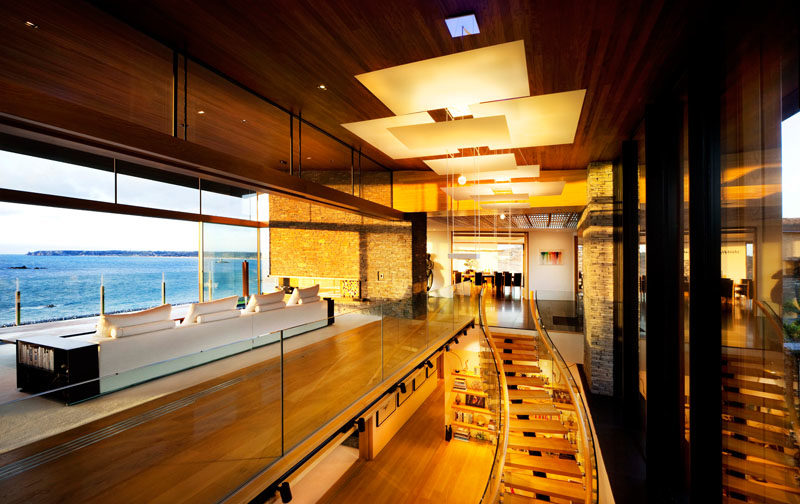 ---
A window-lined hallway connects the various areas of the house, and showcases the wood flooring.
---
---
Get the contemporist daily email newsletter – sign up here