Mojo Design have completed the new Atisuto Japanese restaurant in Dubai.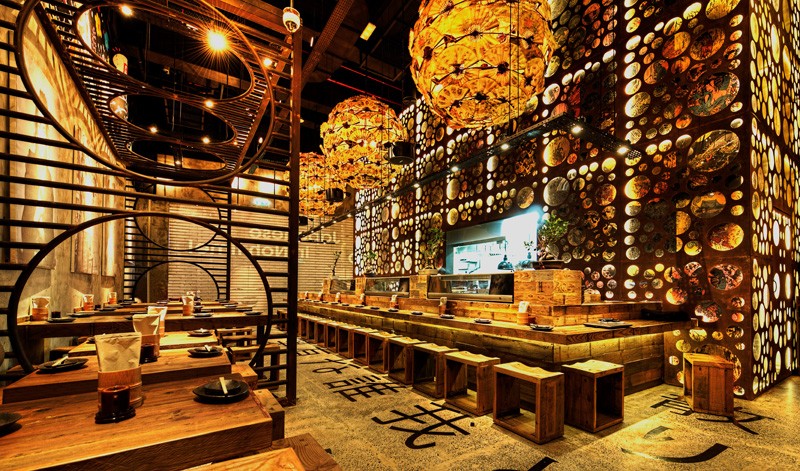 The project description
UAE based Silver Spoon Investments opened the doors to its first restaurant, Atisuto, last month. Working with Mojo Design has ensured the team at Atisuto could really spice things up, with this restaurant being far removed from the usual Japanese eateries in Dubai.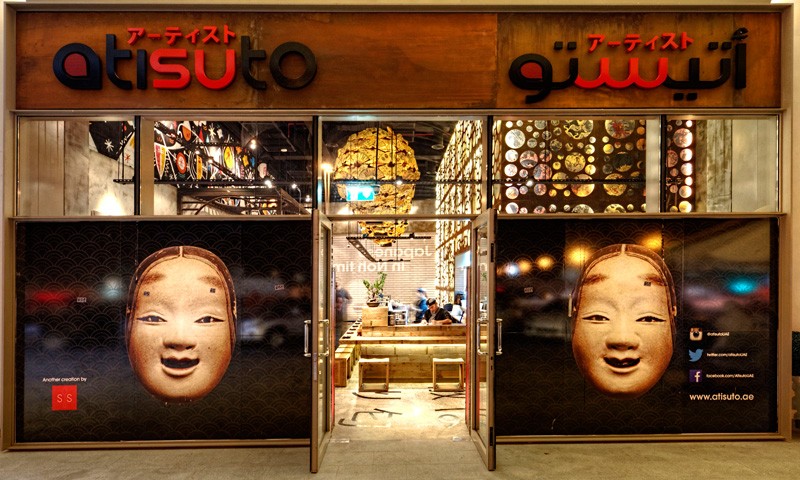 The concept for Atisuto, which means 'artist' in Japanese, is based on the back- alley sushi restaurants found in Japan's big cities, where the bustle of city life and creativity of the cuisine combine, creating a fast-paced, unique atmosphere. The design was inspired by avant-garde artists obsessed with Japanese Culture who regenerated an industrial space and expressed themselves freely, painting directly on the walls and floors. Restaurateurs would then take over these artistic spaces and start serving simple, delicious food from their stylish interiors.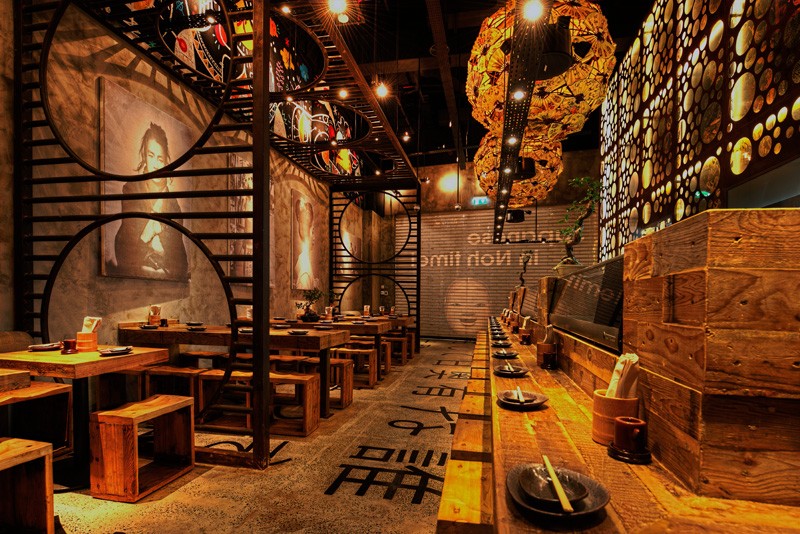 Being heavily inspired by the arts, the design at Atisuto also reflects Japanese theatre and poetry. The expressive Noh masks, which look over the mall entrance to the restaurant, originated in theatre in the 14th century and represent the key roles in the plays, ranging from ghosts and the devil to women and a laughing child. The floor at Atisuto is adorned with – kanji and hiragana, writing that depicts a famous poem called the Iroha, which is read from top to bottom left to right.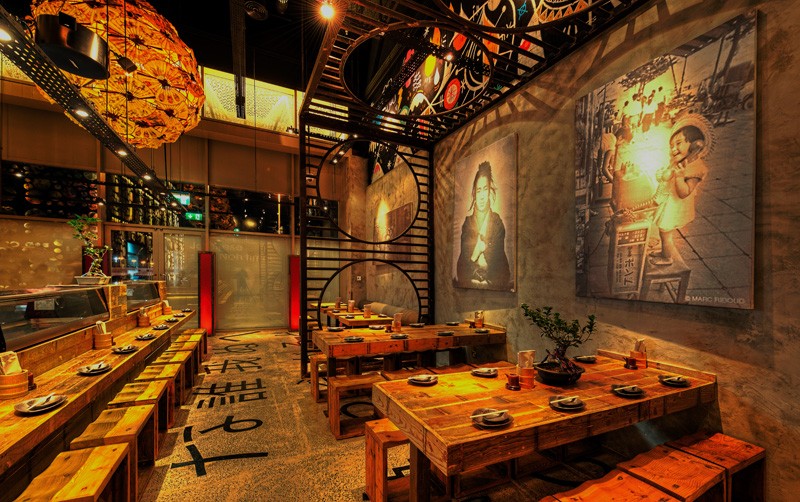 The team at Atisuto worked closely with Mojo to make sure the design was as sustainable and environmentally friendly as possible, with the majority of the materials being sourced and made locally in the UAE and its surrounding countries. From the furniture and general fit out, to the food used in the kitchen, wherever possible products were sourced from local UAE suppliers and companies.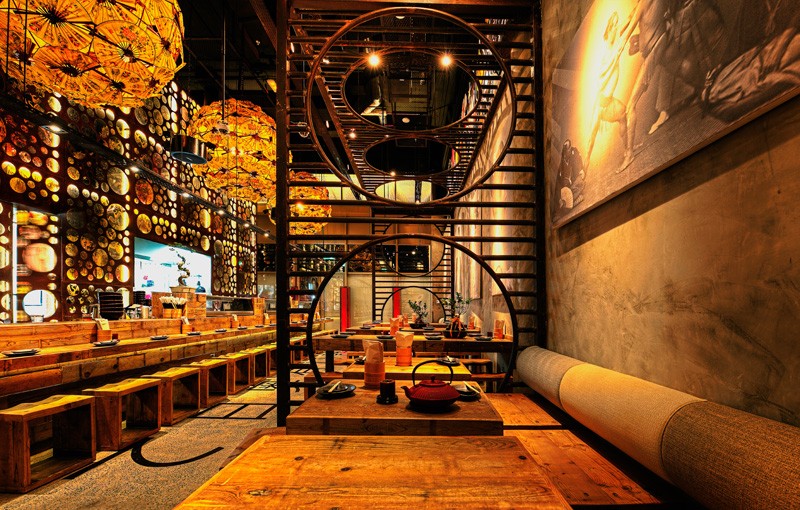 Materials salvaged from local warehouses and yards, such as rusty metal and gnarled wood, were up-cycled during the fit out of Atisuto and they also worked with local artists to adorn the walls with graffiti, an art that is popular on Japanese streets.
The graffiti, painted by local artist Ruben Sanchez, represents the elements important in Japanese philosophy: earth, water, fire, wind and sky. The team also worked with another young talent, Samo Shalabi, who added paint to the black and white dated Japanese photography art on the wall, believing that promoting up and coming talent in the UAE is extremely important.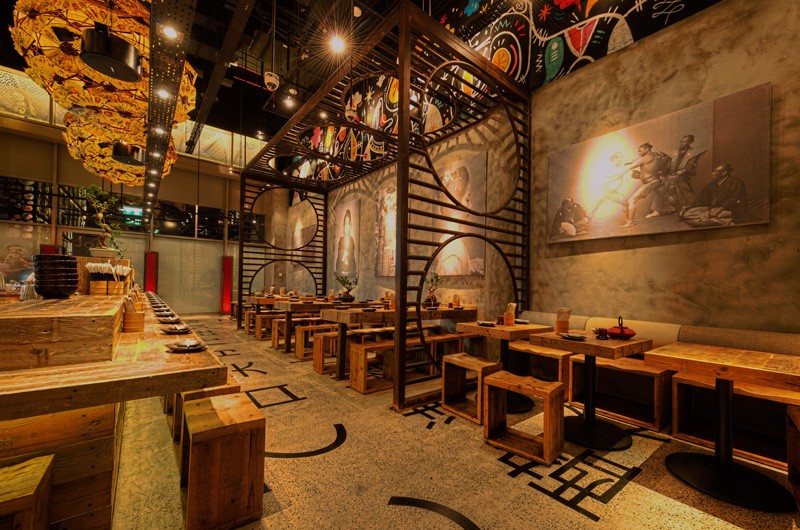 Design: Mojo Design