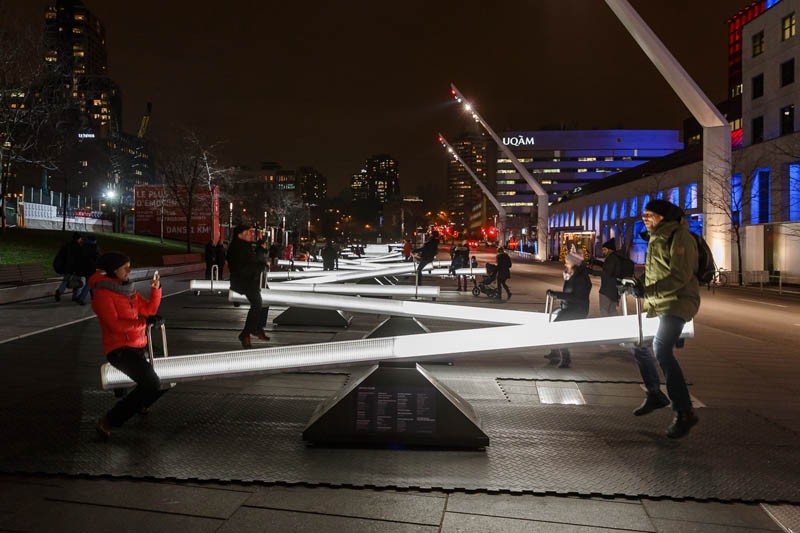 In Montreal, Canada, the sixth annual edition of Luminothérapie is happening between December 10th, 2015 to January 31st, 2016.
As part of the festival, there are 30 seesaws of various sizes, that produce light and sounds.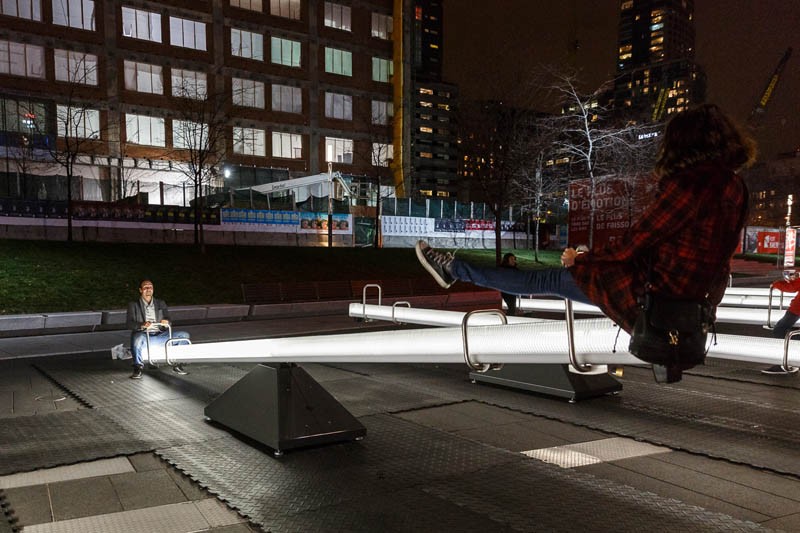 To activate them, one person sits down on each end. The seesaws, fitted with LED lights and speakers, then produce a series of beautiful sounds.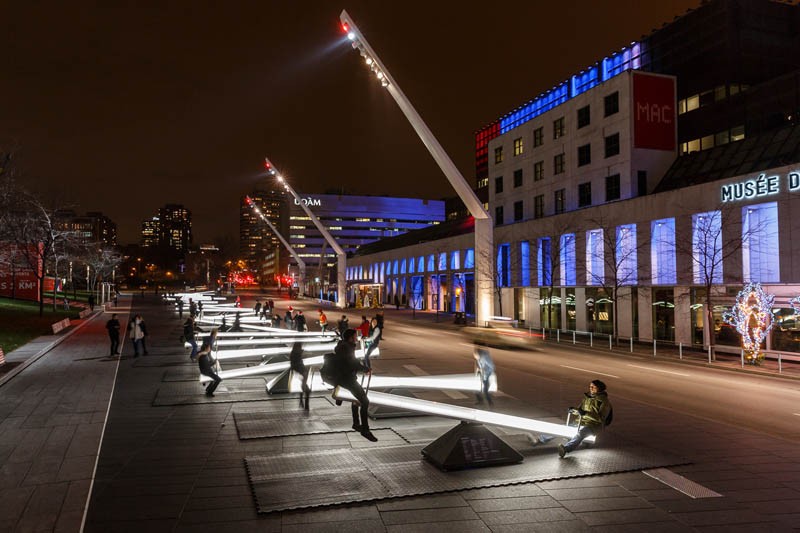 The installation and its streamlined design will delight children and adults as they play with the sounds and lighting effects it produces, filling the Place des Festivals with a dance of sounds and lights, bringing joy and warmth to the winter's cold, short days and dark nights.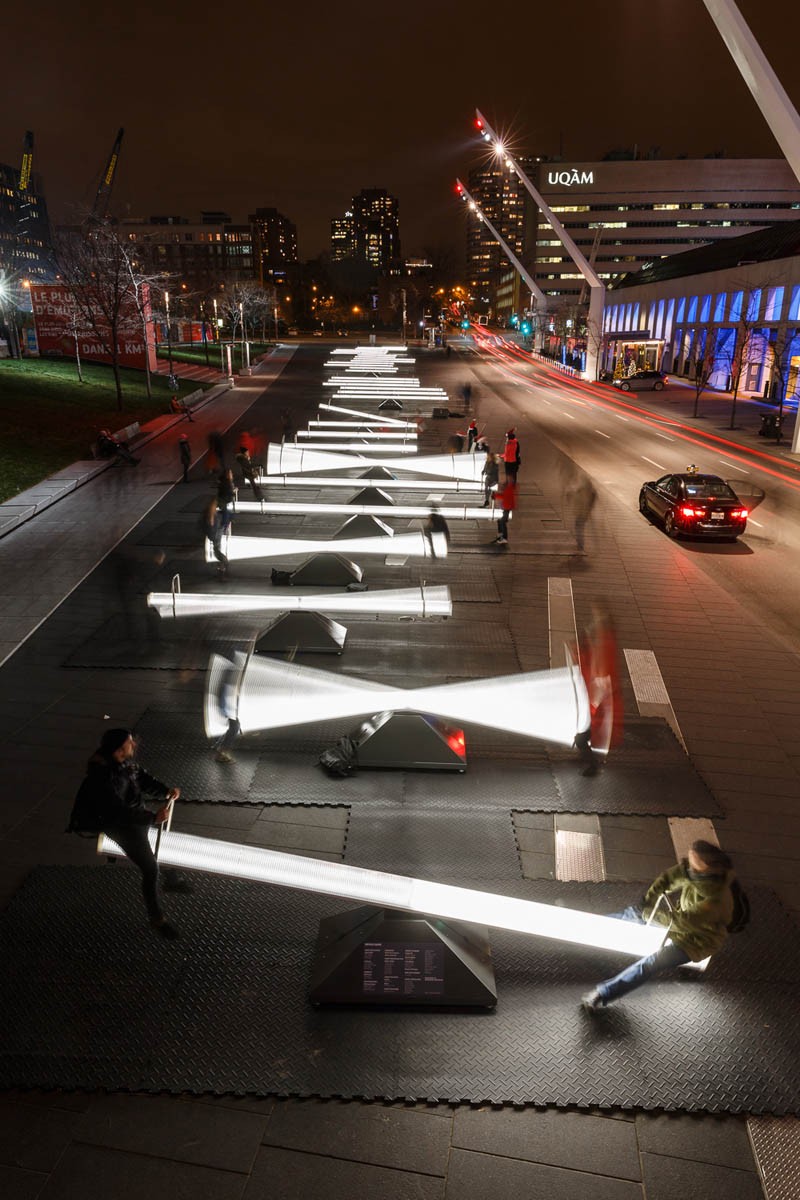 The installation was designed by Lateral Office and CS Design, in collaboration with EGP Group.
Watch the seesaws in action in the YouTube video below:
---