Golucci International Design have recently completed the Mr Lee Noodle House restaurant in Beijing, China.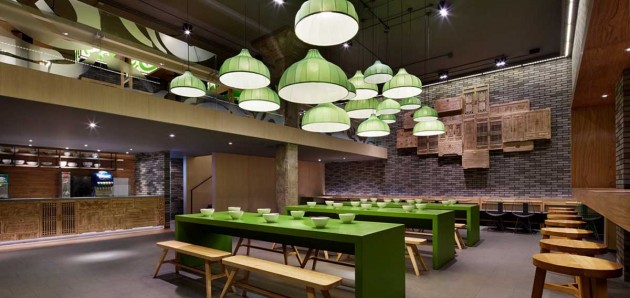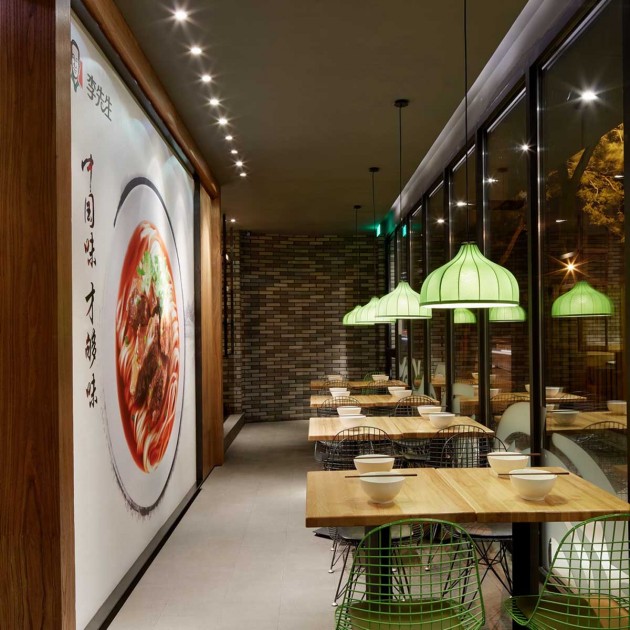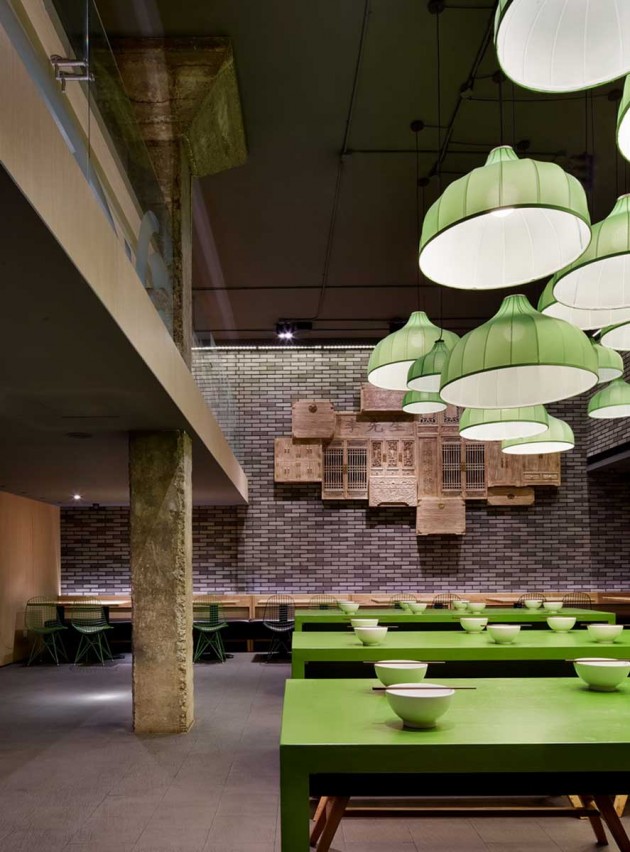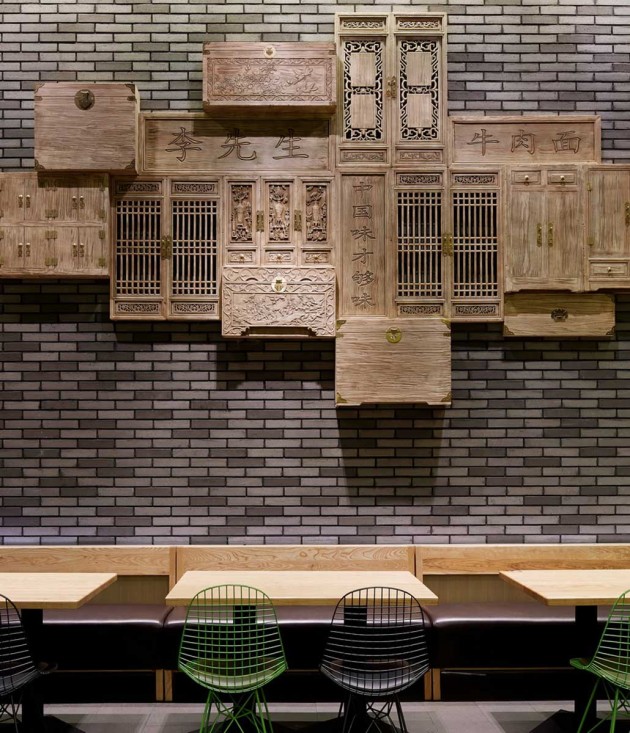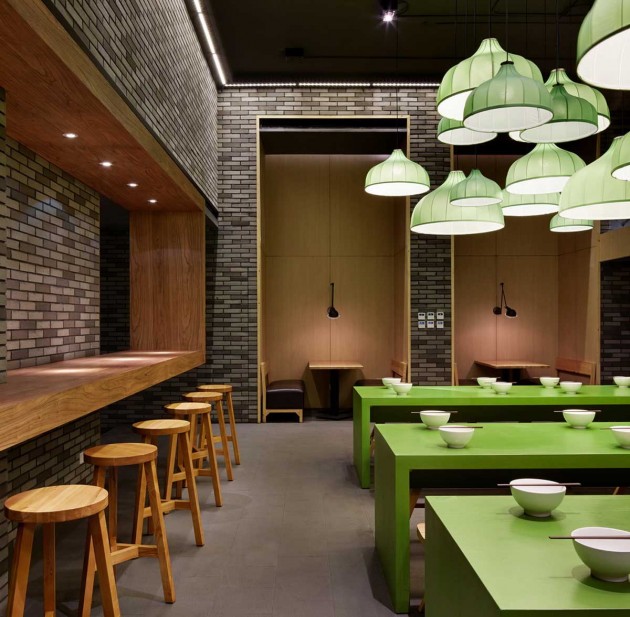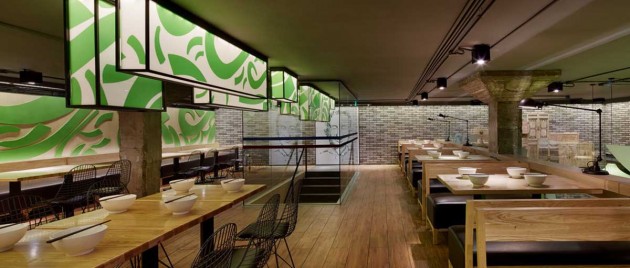 From the designer
Mr Lee Noodle House has 500 restaurants almost largest noodle house brand in China. This is a new concept style of the old brand.

The project is located in Beijing Chongwenmen, designer try to through this new store to tell this story of Mr Lee Noodle House 60 year ago from China to Taiwan, and go the United States, the world goes around and finally back to China. This process is like a big age story, it is the epitome of that era of life. Space layout lean from on America's burger bar, decorative surface material is full of Chinese vocabulary, expect to customers through such collisions provide unique and interesting dining experience.
Design: Golucci International Design
Design team: Lee Hsuheng, Zhao Shuang, Zhang Chao, Niu Qianxuan
Photography by Sun Xiangyu