Debuting at Milan Design Week (starting today), Graypants will be showing Murmurations, a group of cardboard pendant lights that were inspired by a flock of birds flying together.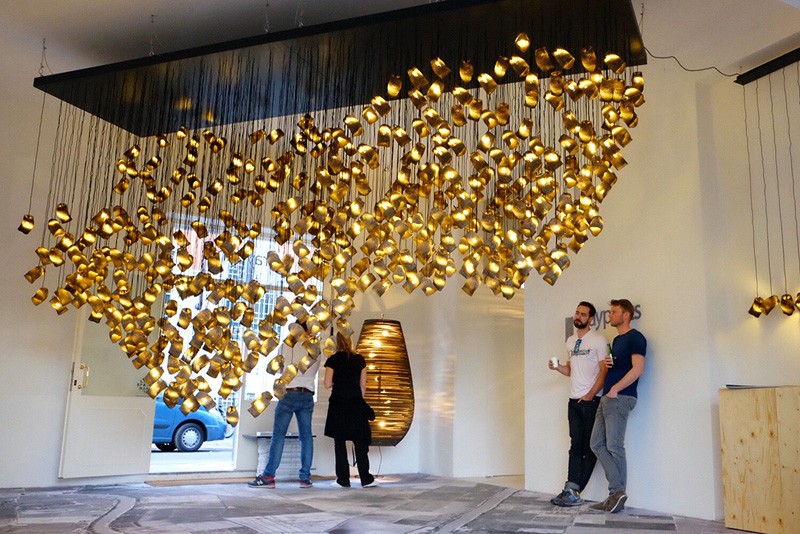 The description from Graypants
Providing more than just illumination, this new collection is an LED system inspired by a breathtaking natural phenomenon: murmurations.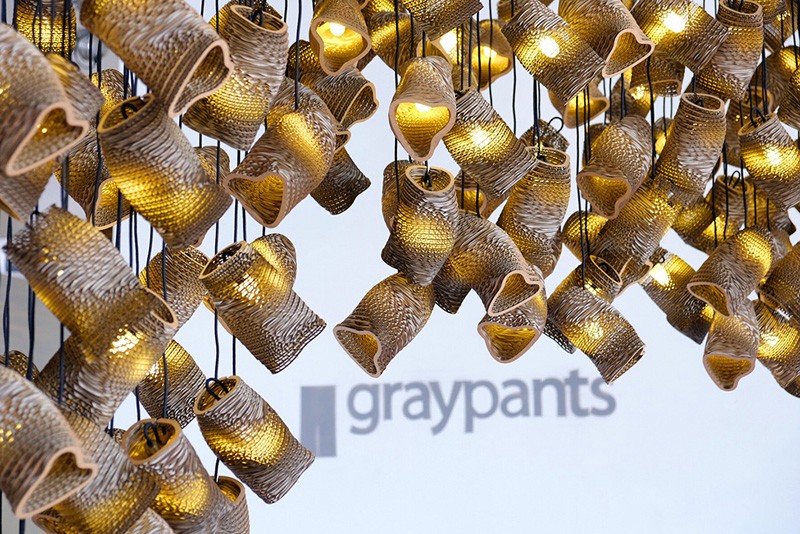 The avian spectacle is translated into dynamic installations, with captivating three-dimensional forms. Each LED pendant within the "flock" is harmoniously connected to its neighbors, creating varying compositions from every viewpoint.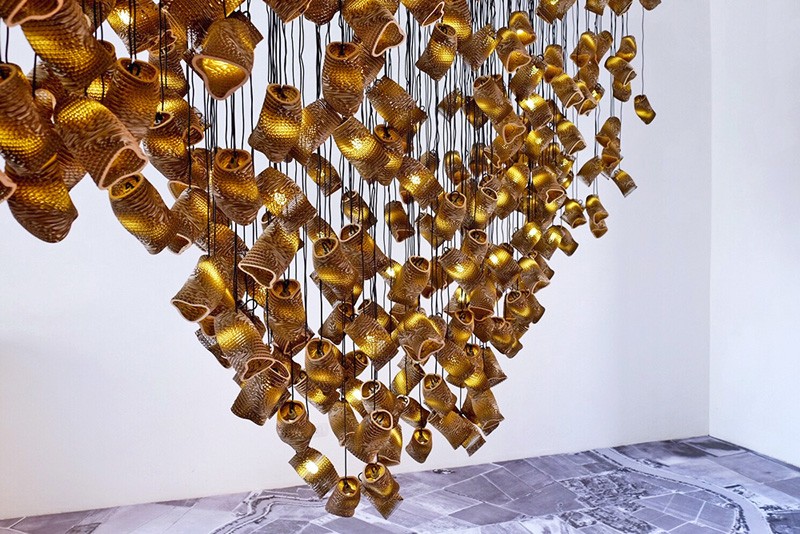 By composing light in this way, we create a powerful collection that's poised to tip, always on the verge of instant transformation.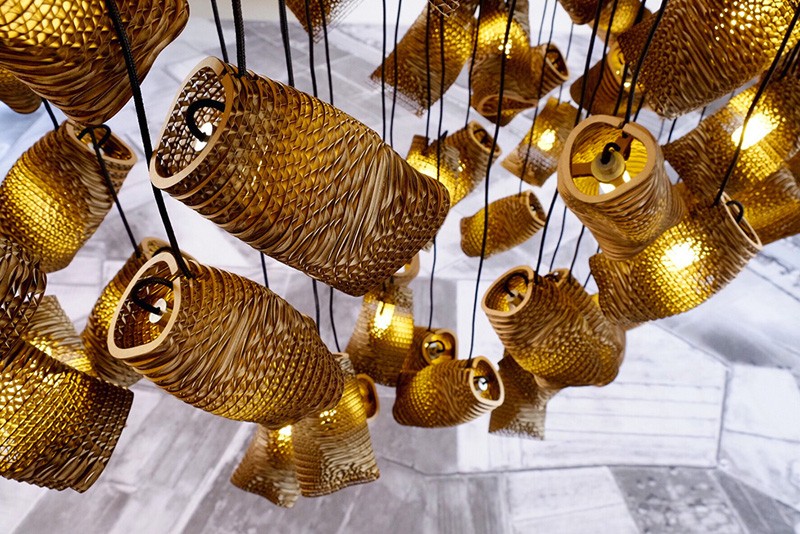 The murmuration™ collection will be compromised of several different pendants available in multiple materials. The collection will be available in two very unique ways: individual and standardized arrangements or custom designed / bespoke installations by the graypants® team.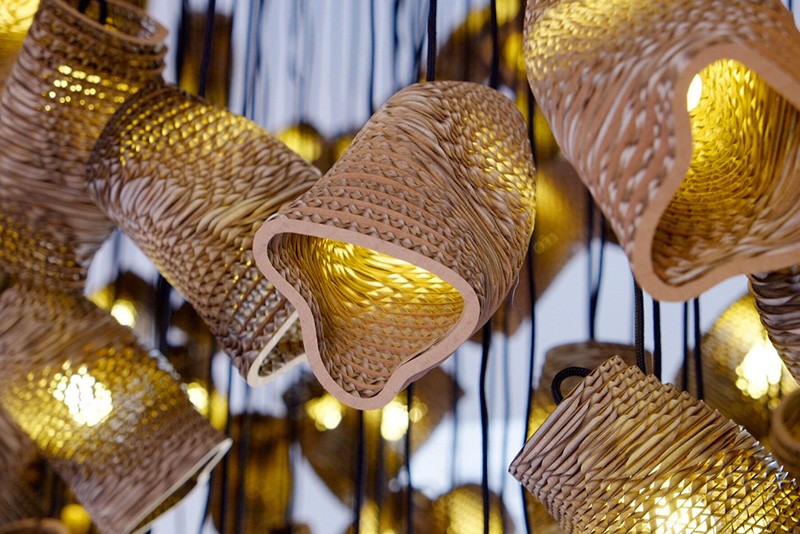 Design: Graypants
Photography courtesy of Graypants