Claudia Garay has designed a cordless table light called the Mush Lamp.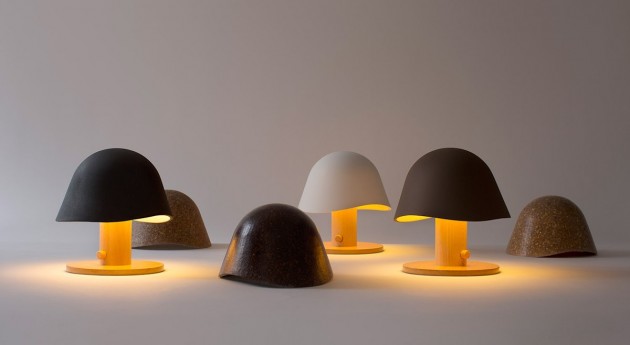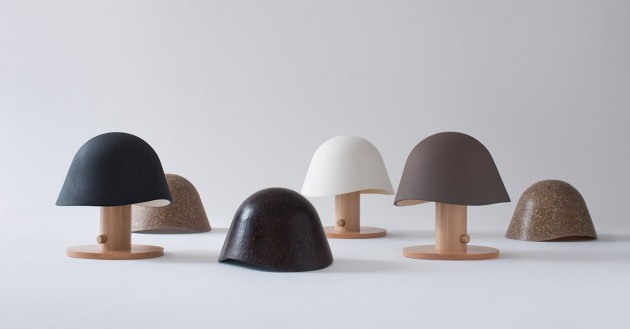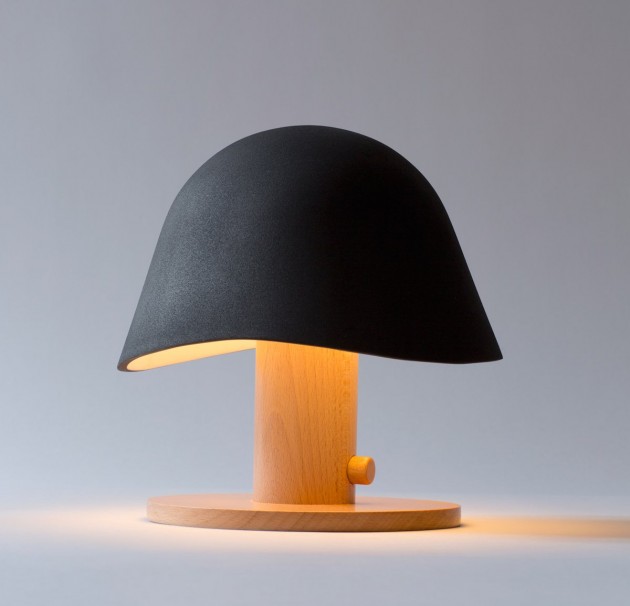 Description
Mush Lamp is a family of cordless table lights including button, cone and pan. The form is derived from a Mushroom, with a standard base and different head options. The base cylinder, made from natural beech wood houses the battery, LED and mechanisms, while the head in ceramic and wood chips acts as a diffuser to create a warm ambient light that can be adjusted with a dimmer switch to suit the chosen environment. The cordless lamp allows for the freedom of use in different locations within the home, office, restaurants, etc…

Mush Lamp projects up to 300 luxes of warm light from its diferent heads. In its regular mode, its dimmable LED will emit 200 luxes for more than 6 hours on a single charge and will be completely charged in 2 hours.
Design: Claudia Garay | Garay Studio
Photography: Jara Varela