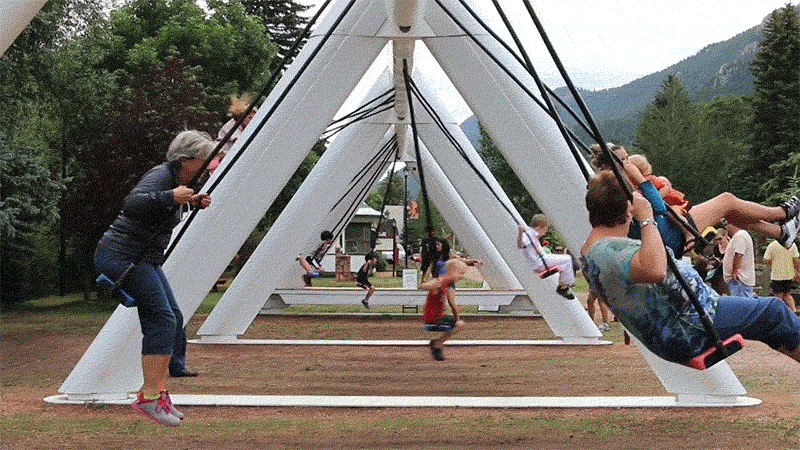 You might have already experienced these musical swings on their journey around the US, but if you haven't they will be showing up at Brookfield Place, New York, on June 10th, and will stay there until July 7th.
The public art installation called the 'The Swings: An Exercise in Musical Cooperation', has been created by design studio Daily tous les jours.
Each swing represents one of four musical instruments (harp, vibraphone, guitar and piano), and if people swing in synchronicity, new melodies (composed by Radwan Ghazi Moumneh) emerge through cooperation.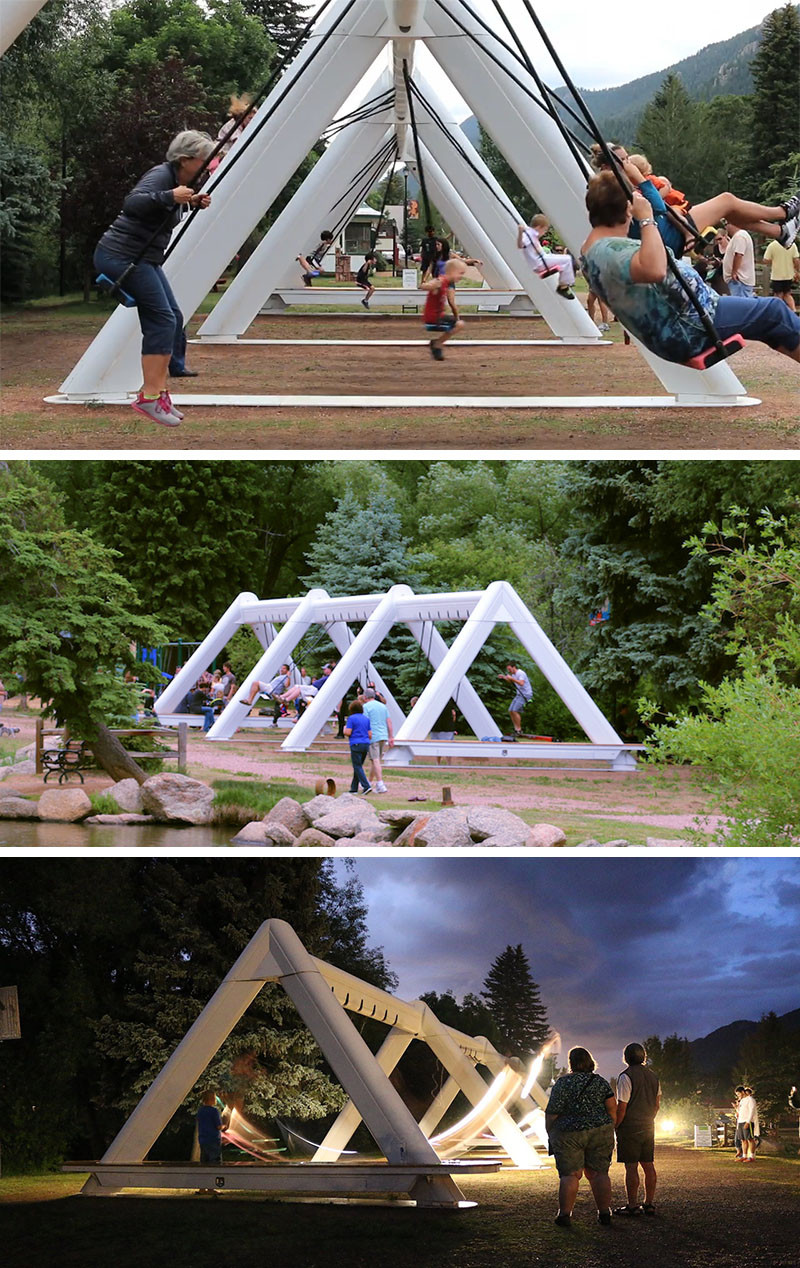 ---
Watch the video below to hear the swings in action.
---