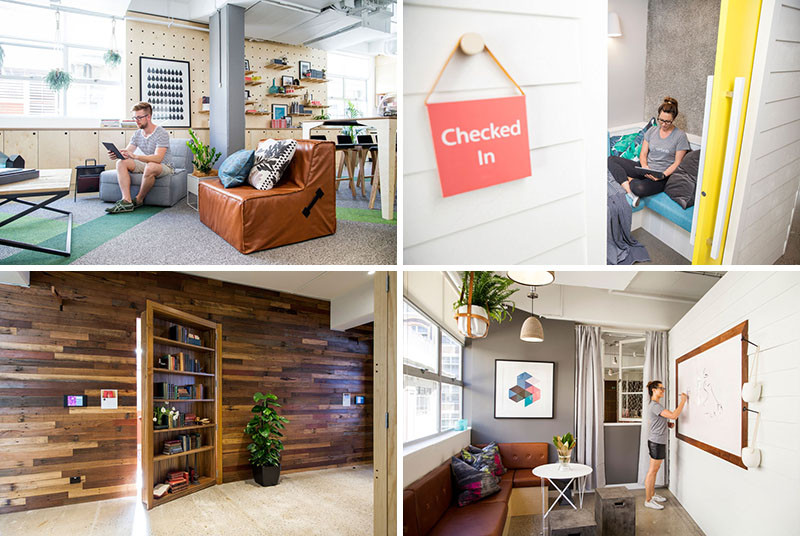 Airbnb have recently opened their Sydney, Australia office, and they worked together with local designers, The Bold Collective, to bring it all together.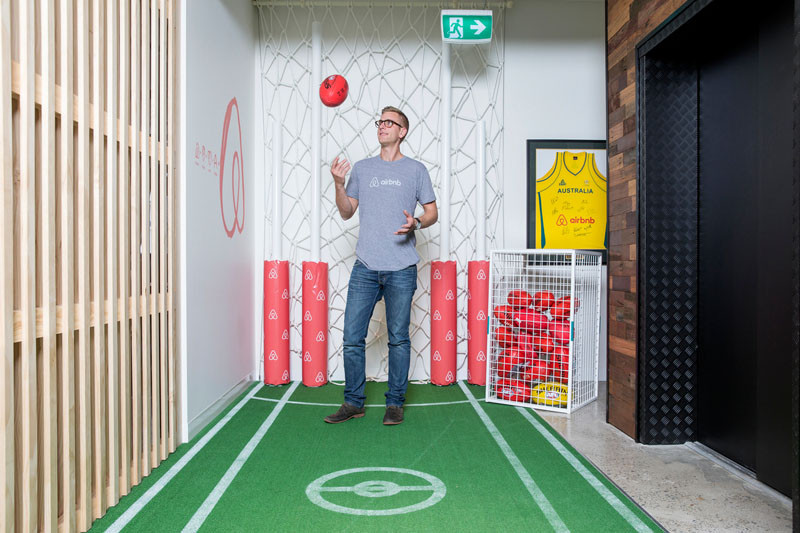 ---
Taking inspiration from Australian sports, the entrance resembles an AFL football field, complete with nets and posts.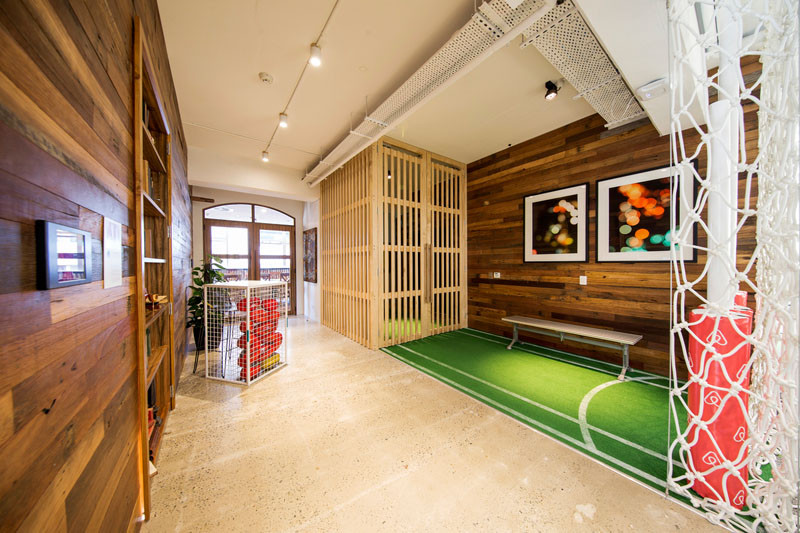 ---
Throughout the office, there are many casual seating and work areas.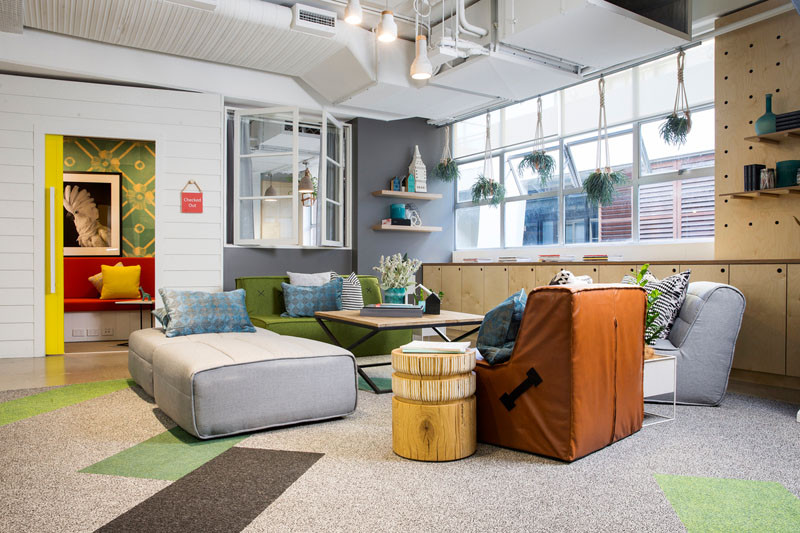 ---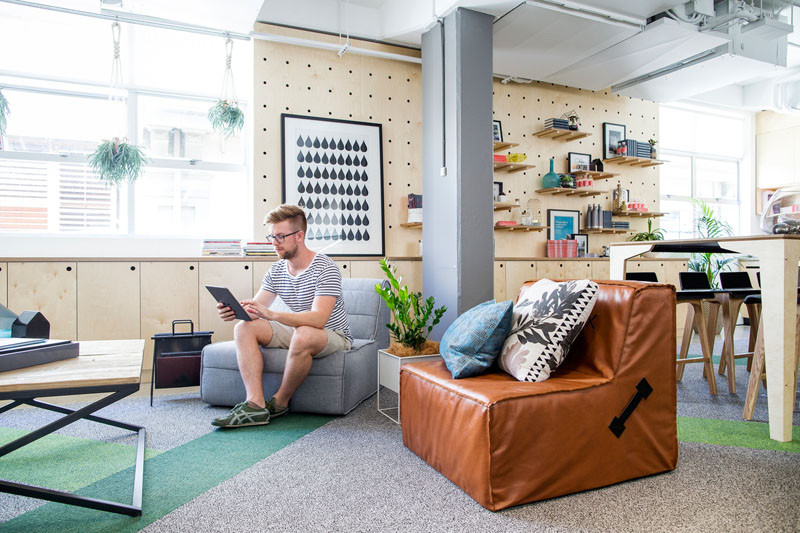 ---
There are also small private meeting rooms, all decorated with a different look.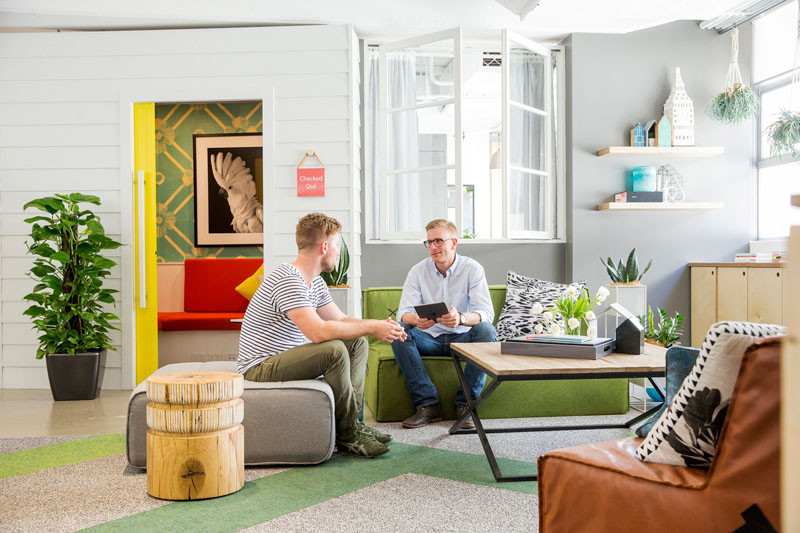 ---
Just one of the many mini-meeting rooms.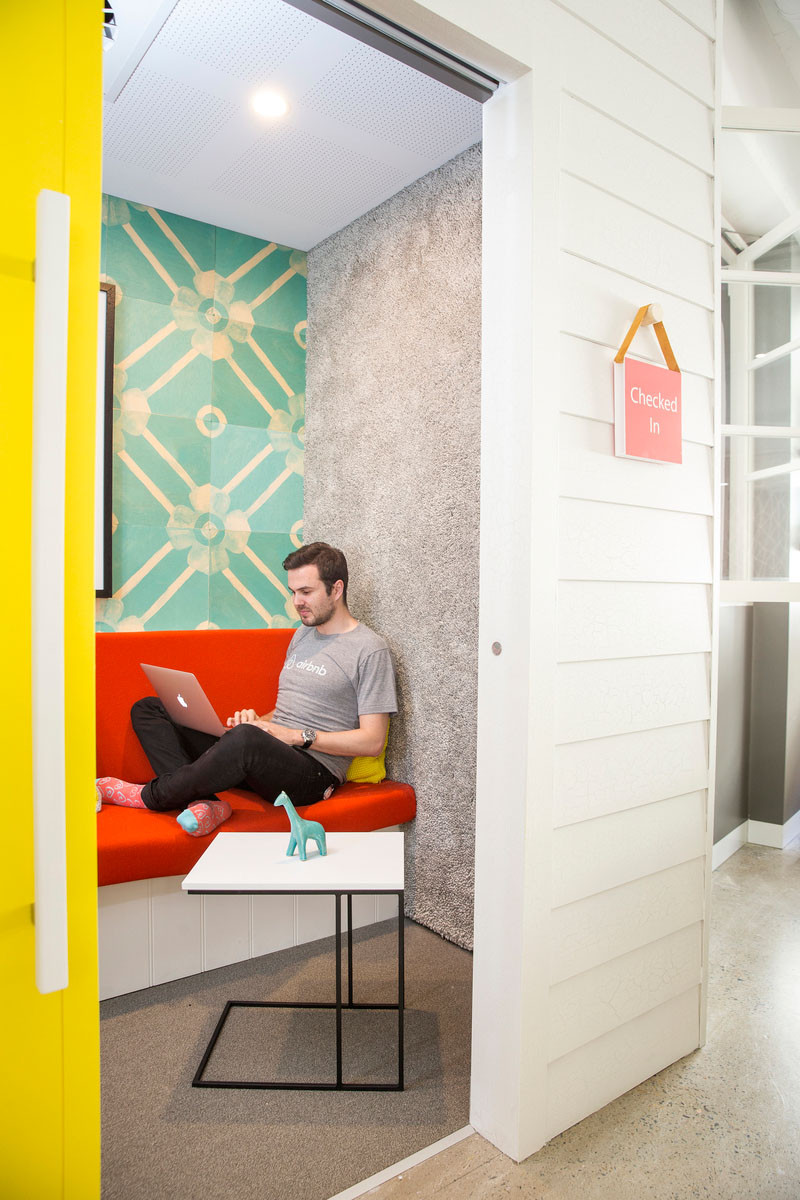 ---
Here's another meeting room.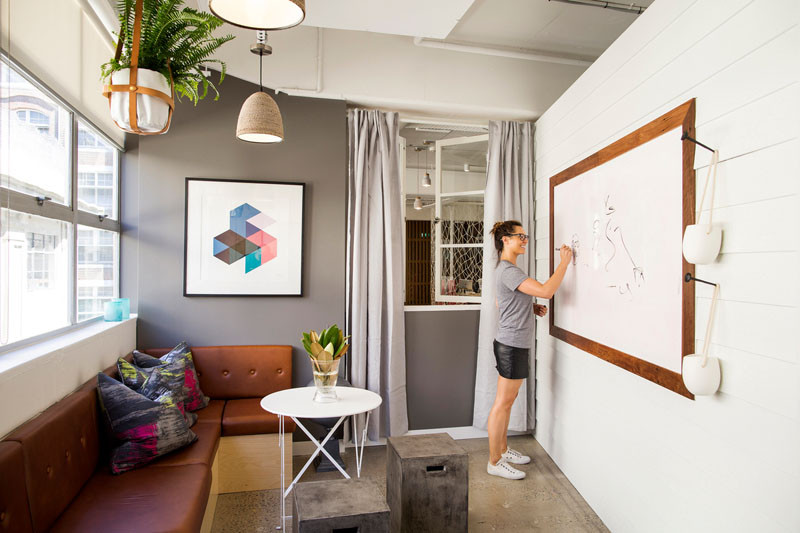 ---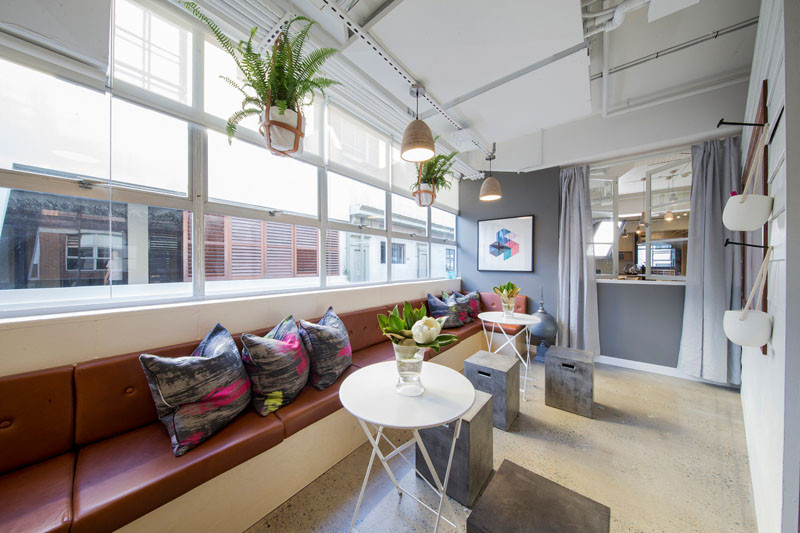 ---
Hidden behind the bookcase in this wall, is a Cuban inspired meeting room.
---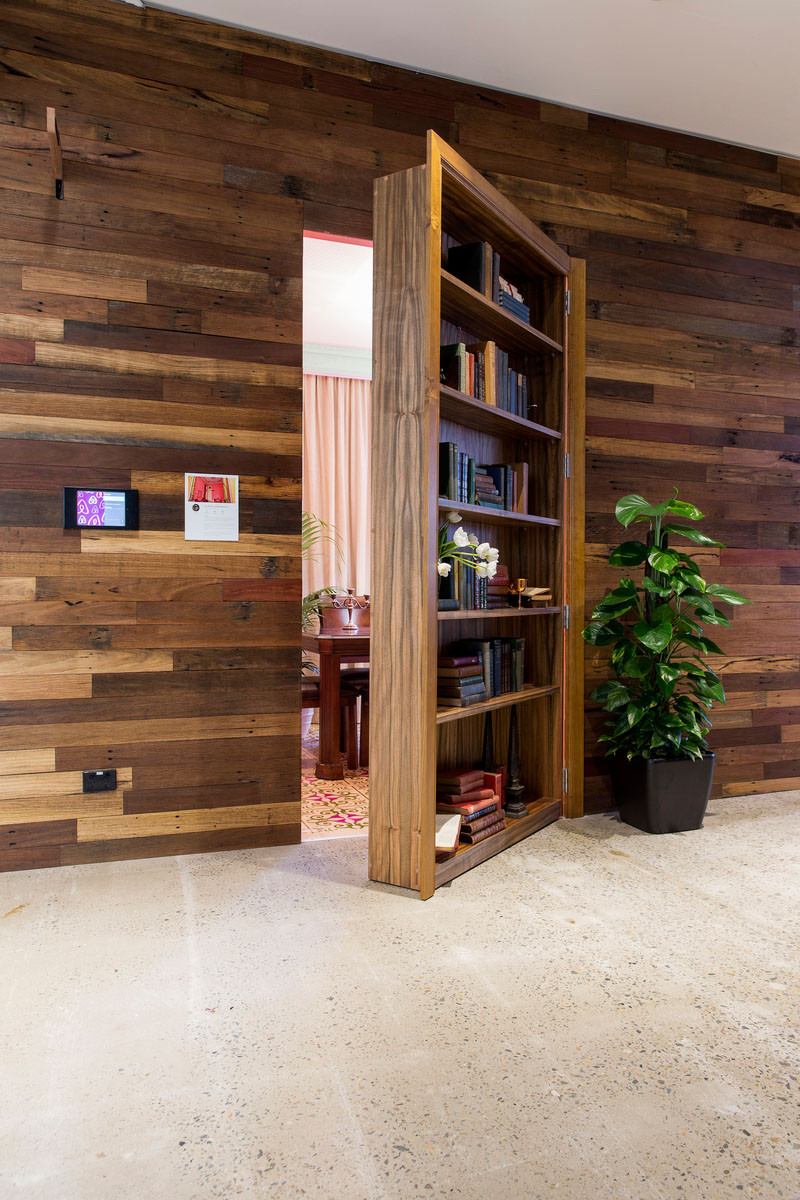 ---
The Cuban-inspired room hidden behind the bookcase.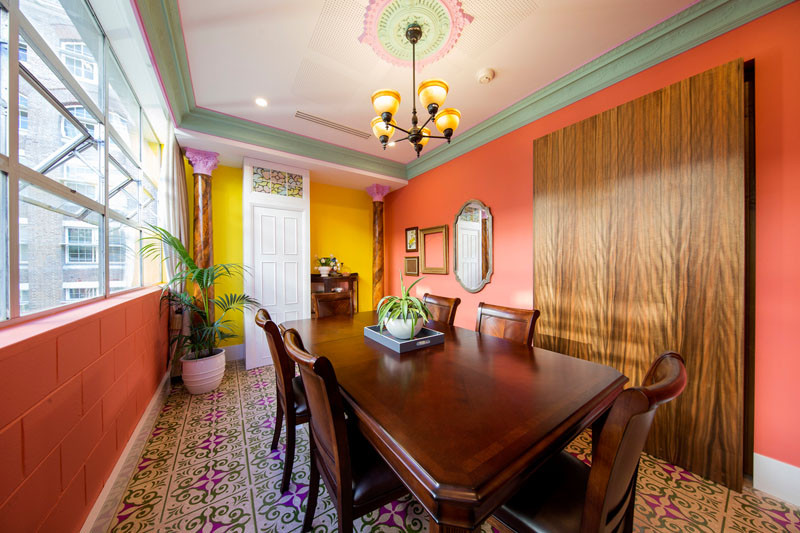 ---
A large wooden table, built-in shelving, and corrugated steel fill this large meeting room.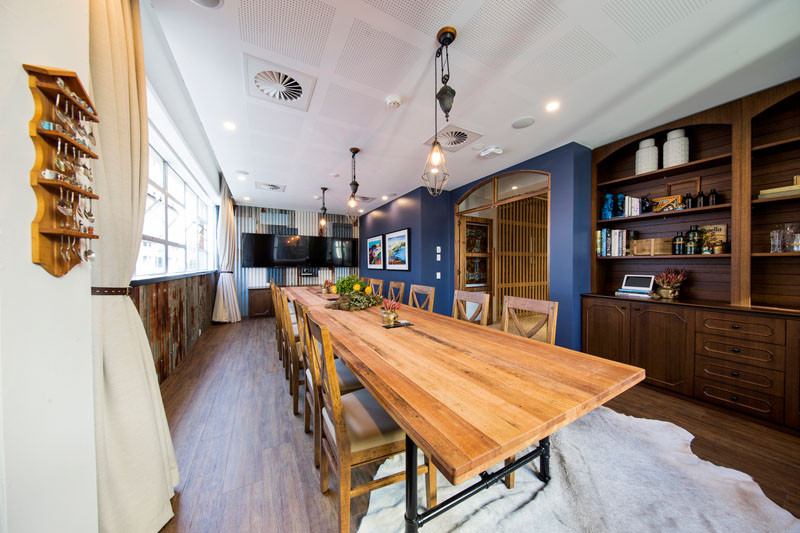 ---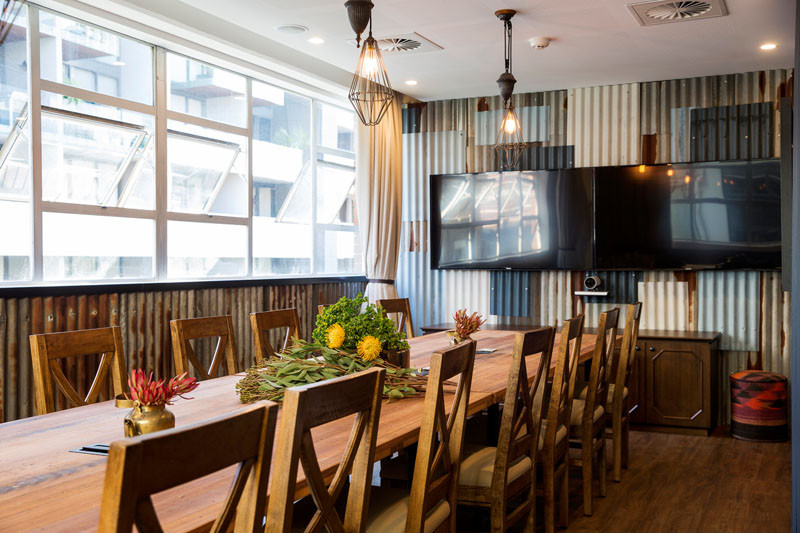 ---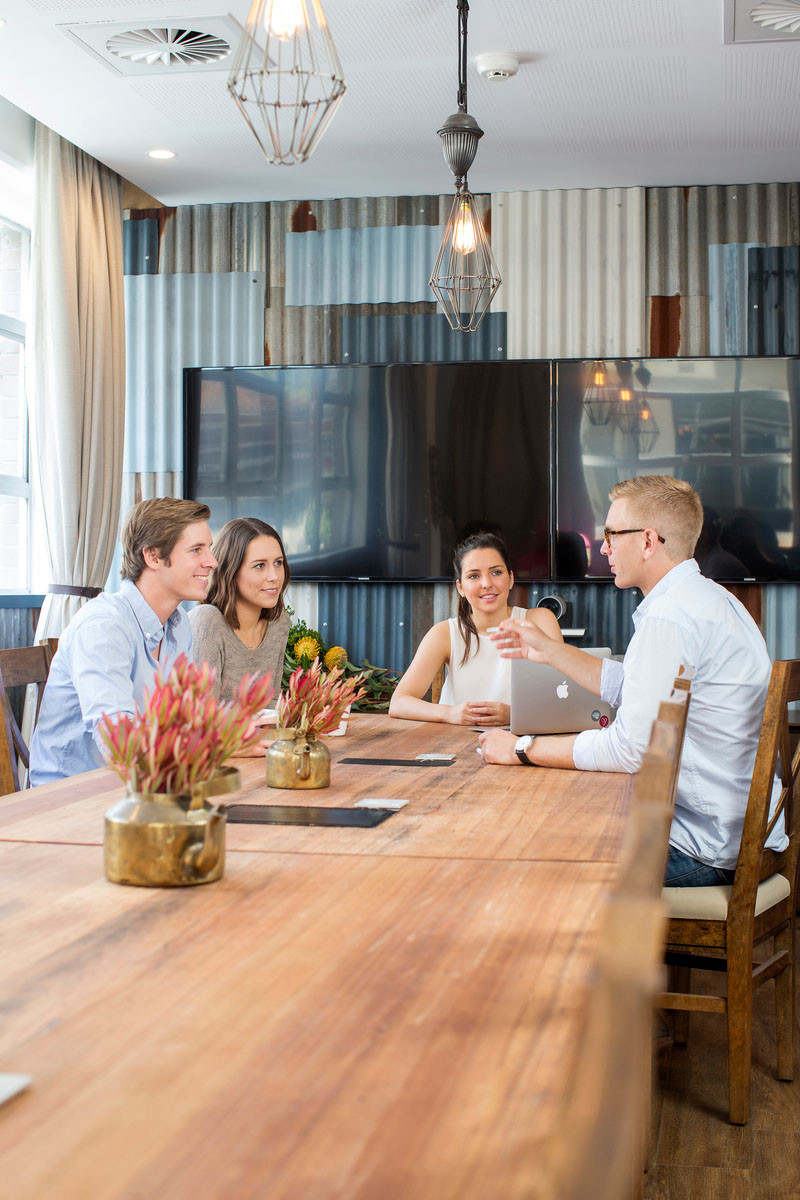 ---
The 'break room' was inspired by beach-side cafes.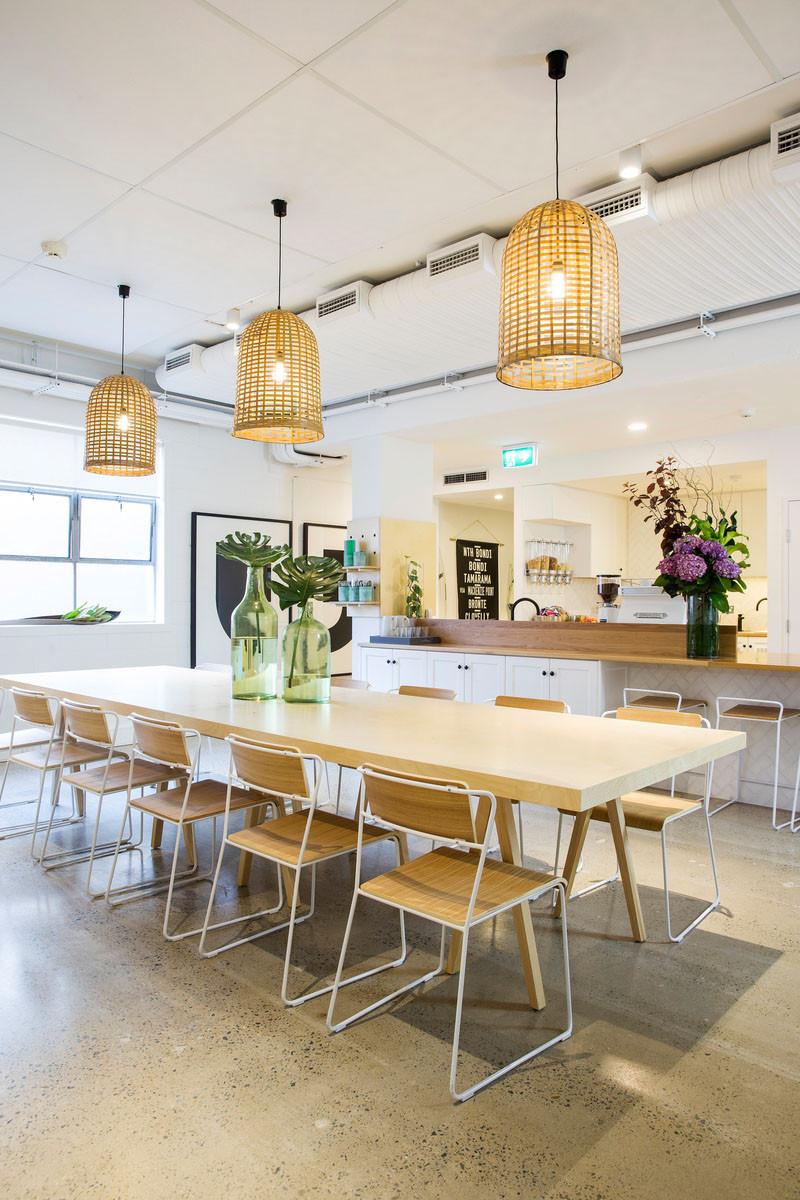 ---
Here's another mini-meeting room…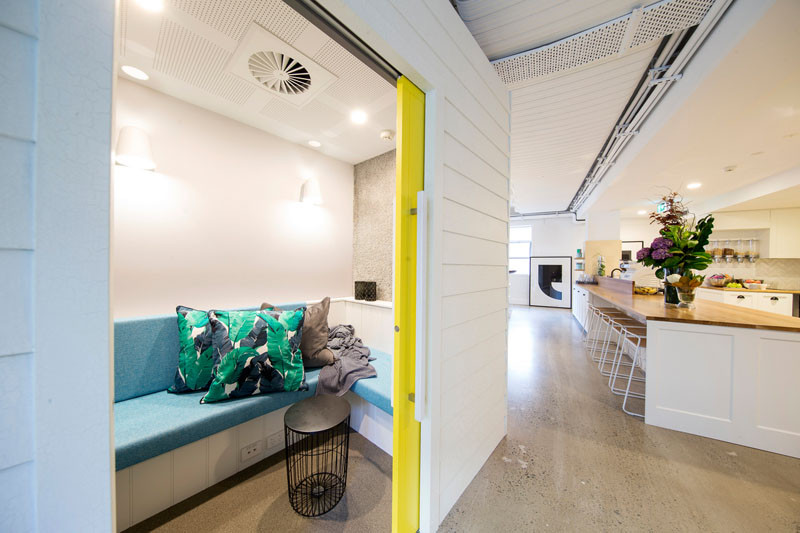 ---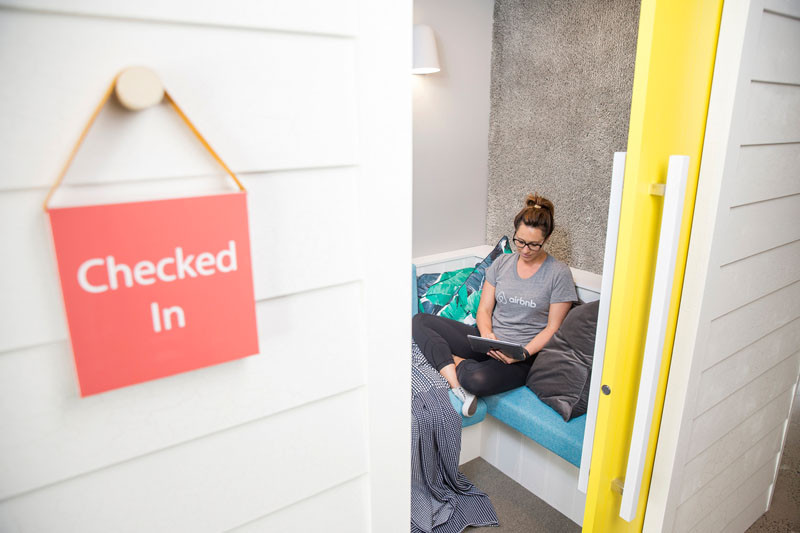 ---
Dowel-supported shelving enables the shelves in this space to be moved when necessary.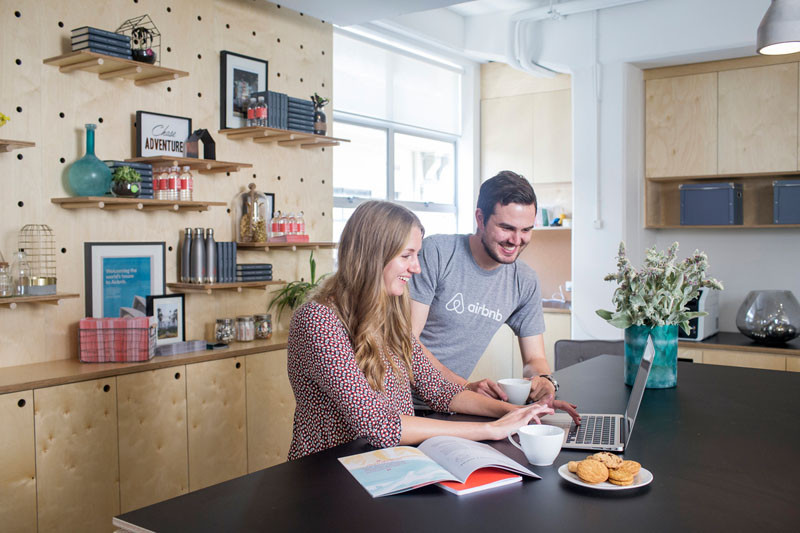 ---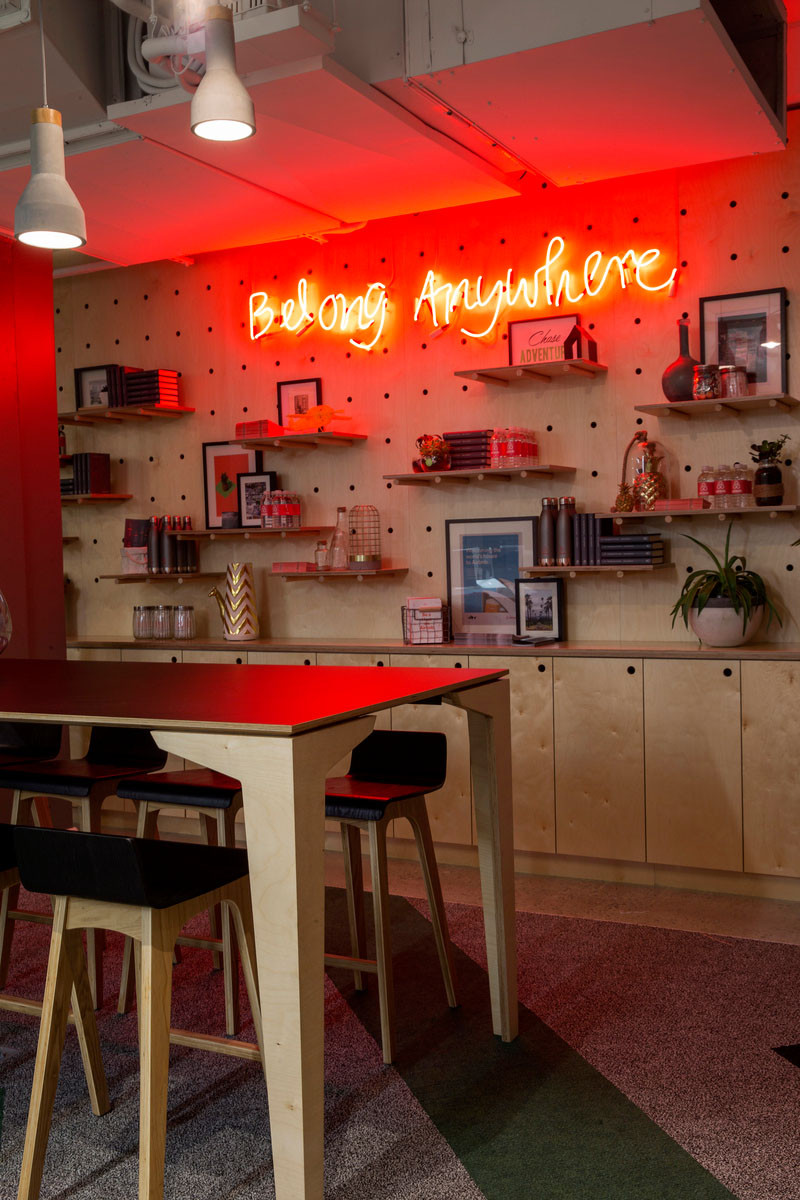 ---
Of course not everyone works on a sofa, there are some desks.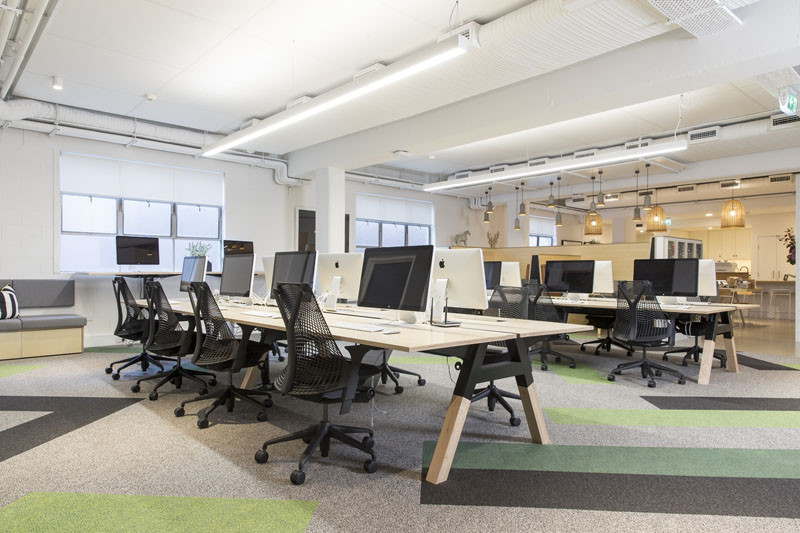 ---
Diner booths provide small open meeting spaces.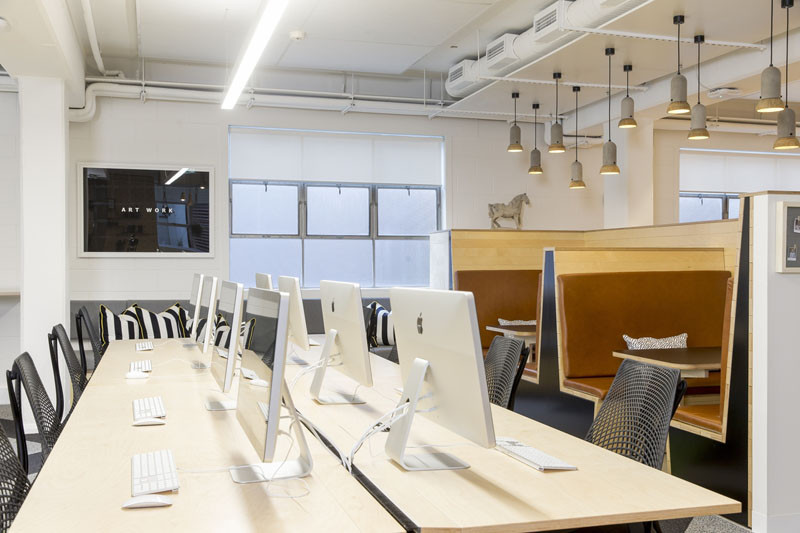 ---
The men's bathroom is themed on a Gentleman's club/whisky bar.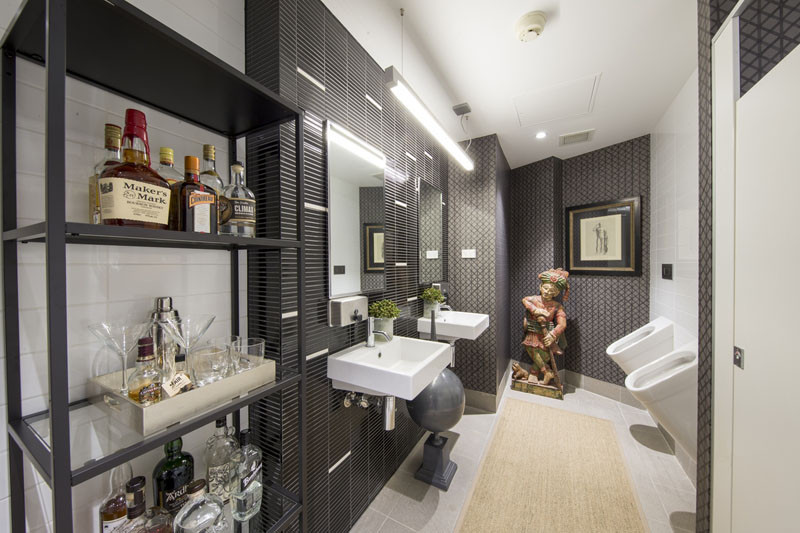 ---
Finally, a shower room with a giant pride flag, is a nod to Airbnb's partnership they have with Sydney Mardi Gras.