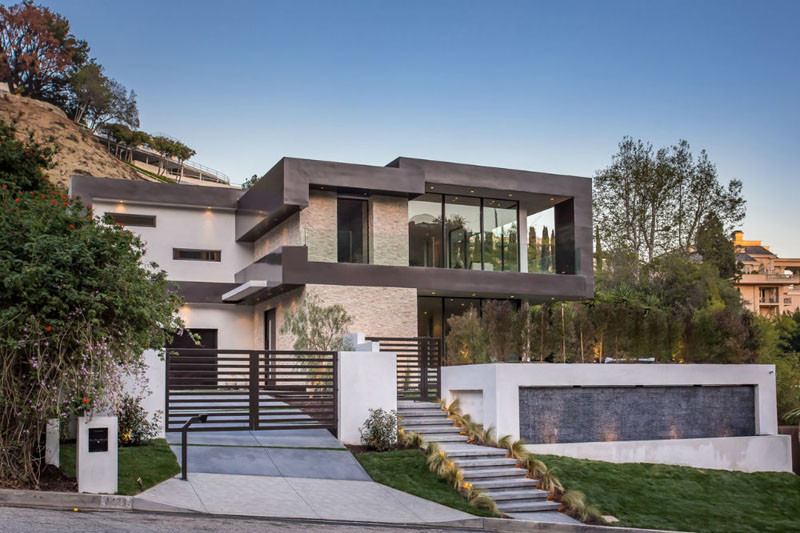 A new home by Michael Parks of MSP Design Development , located in the Hollywood Hills of Los Angeles, has been listed for sale. Let's have a look around….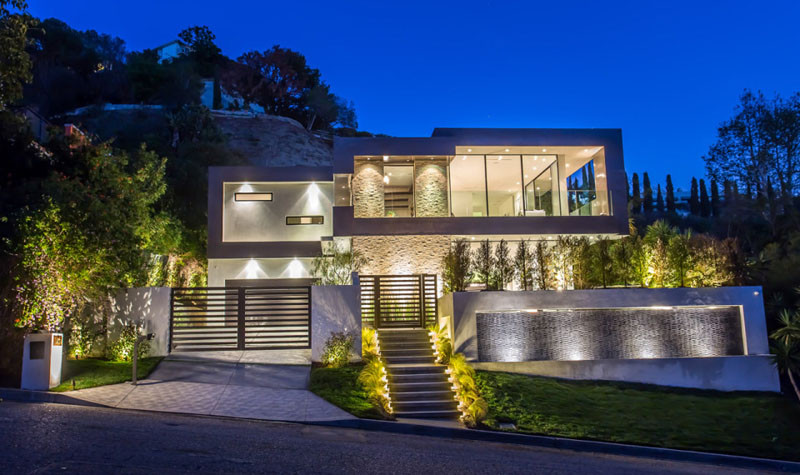 ---
The home has a fully landscaped backyard with a swimming pool, a Brazilian Ipe wood sun deck, and an outdoor dining area.
---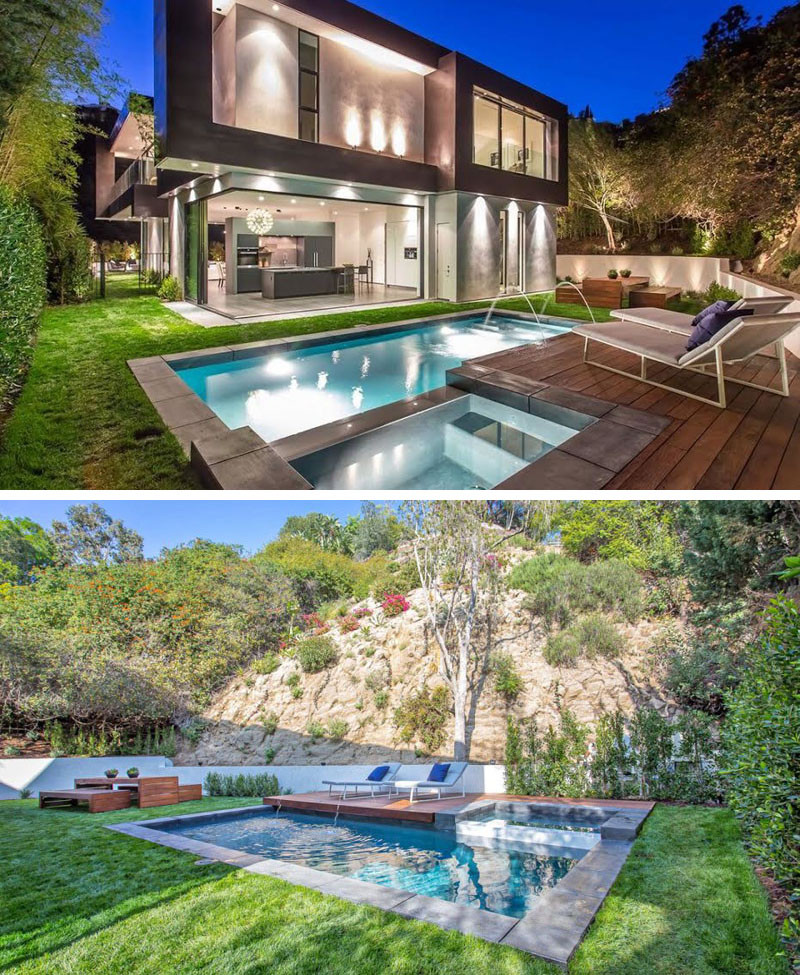 ---
Inside, the kitchen opens up completely to the backyard, perfect for entertaining.
---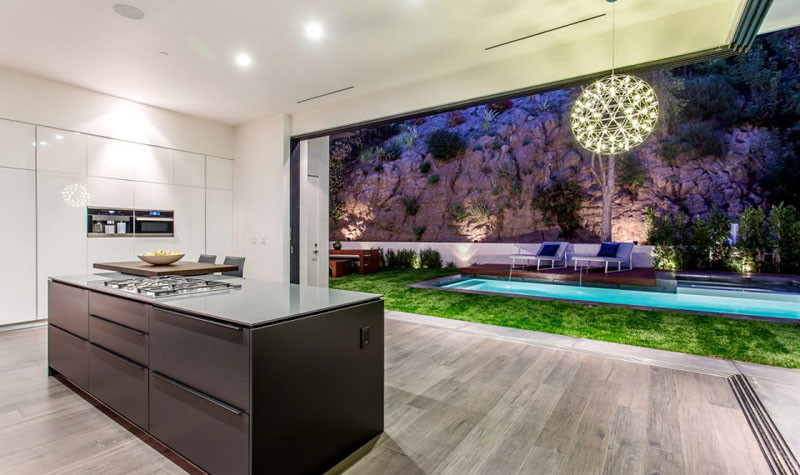 ---
A partial wall separates the kitchen from the dining and living area. It also has an island with a cantilevered wooden counter, making room for bar stools.
---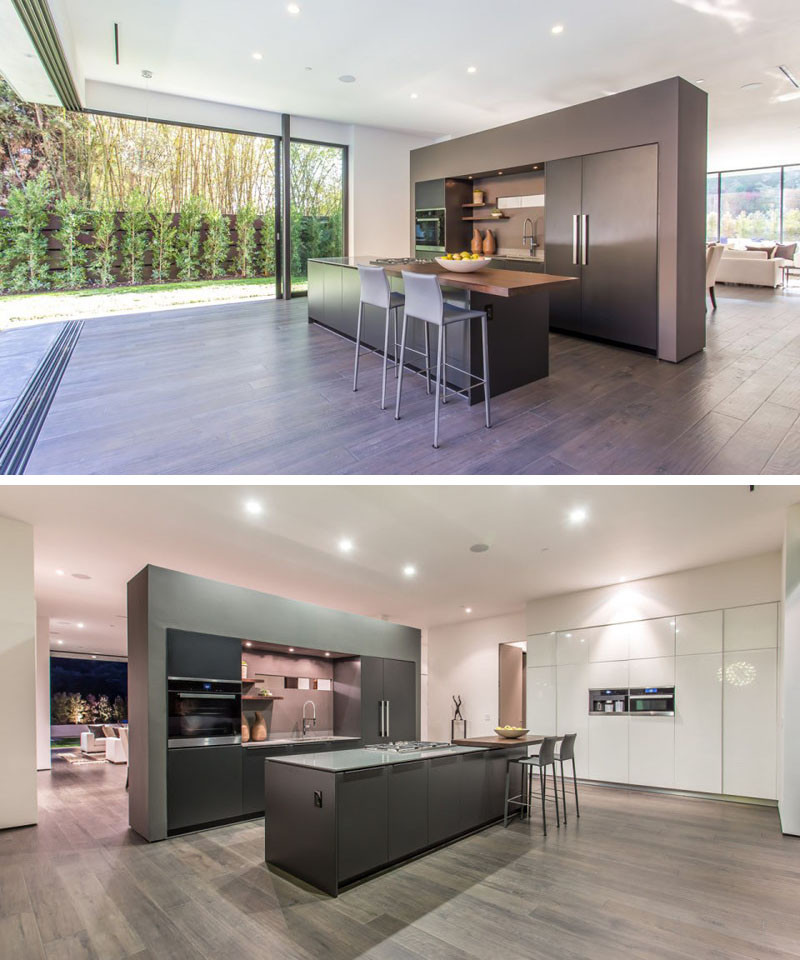 ---
The dining area and living area share the same continuous space, however, lighting helps to define the location of the dining area.
---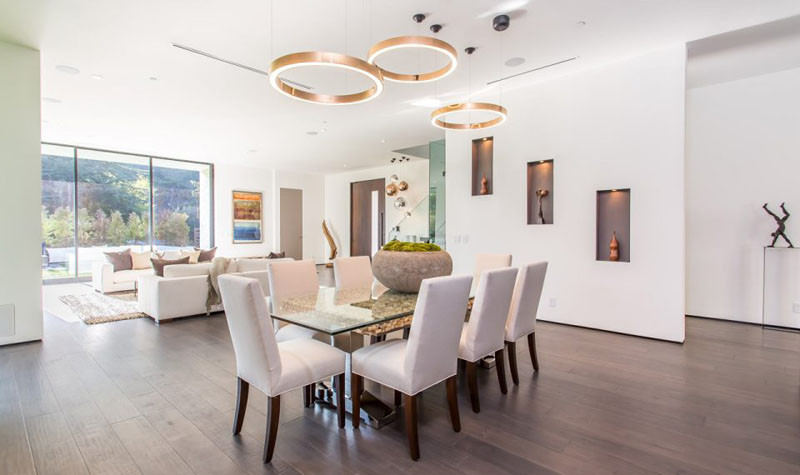 ---
The living room is very symmetrical, making sure there's plenty of room for people to socialize and enjoy the fireplace.
---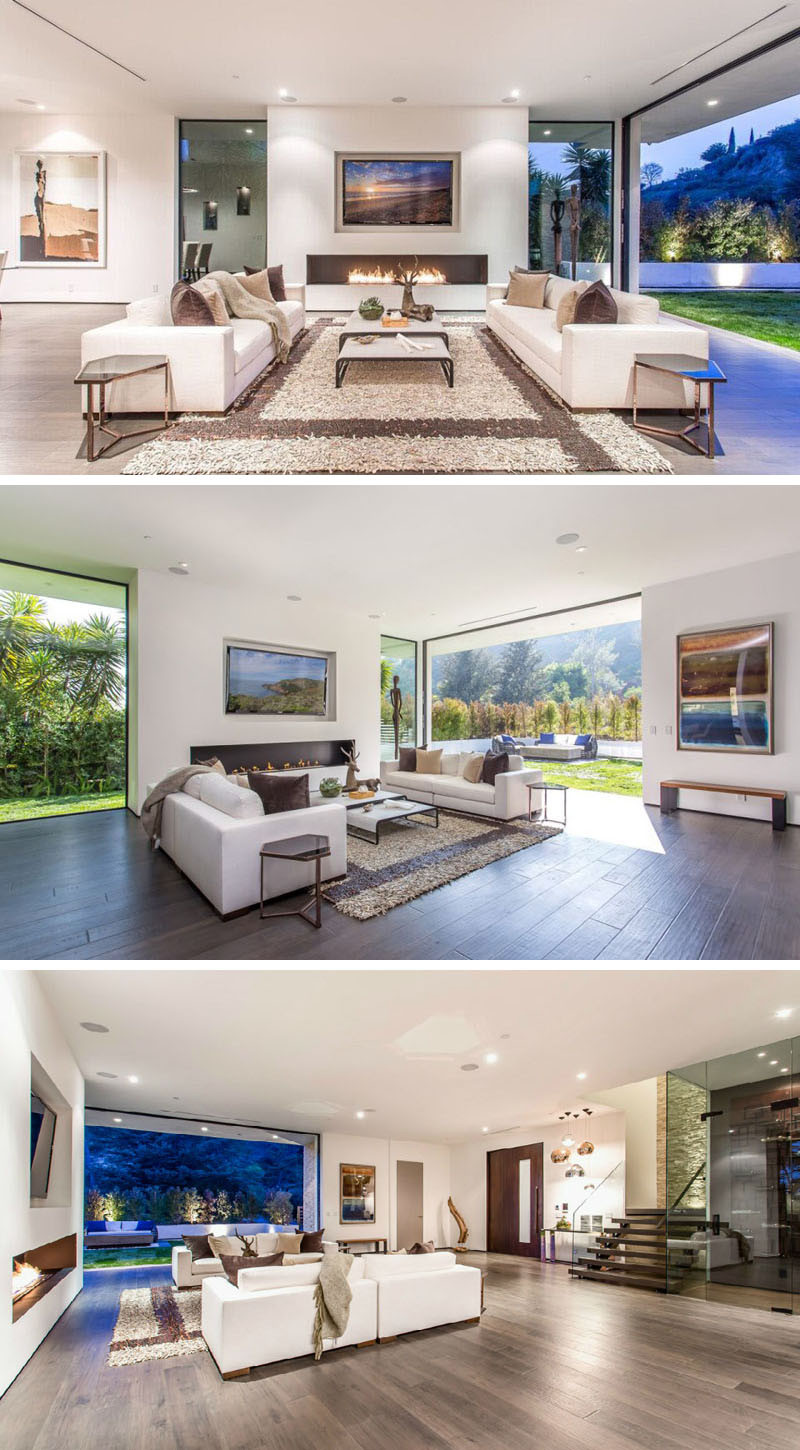 ---
Just off to the side of the stairs is the wine cellar, that has artistically designed bottle shelves.
---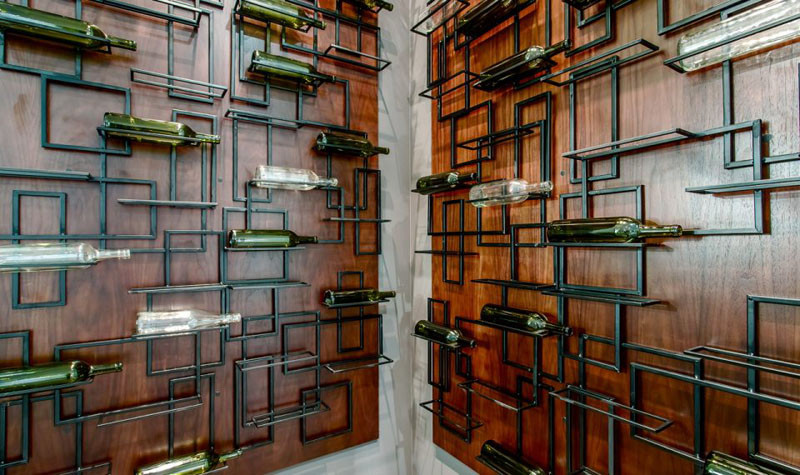 ---
At the top of the stairs, a tree makes a strong organic statement.
---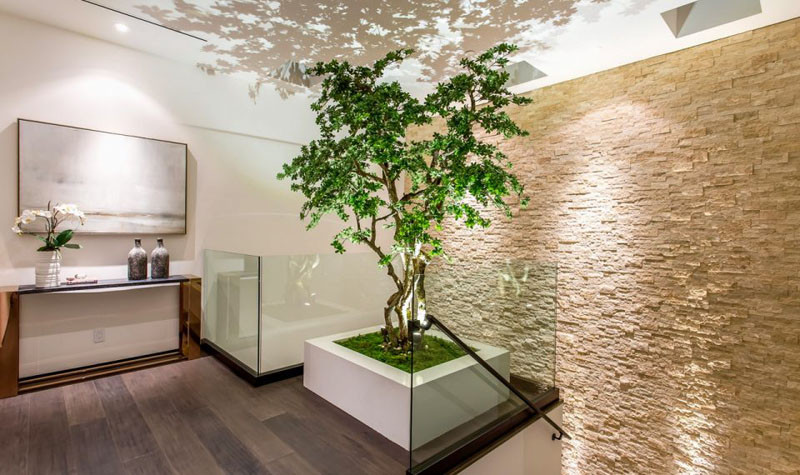 ---
When creating the master suite, the designer says the intent was to "create a master suite that you never want to leave."
The master suite has a sitting room with a bar and a double-sided fireplace to separate the sitting room from the bed.
---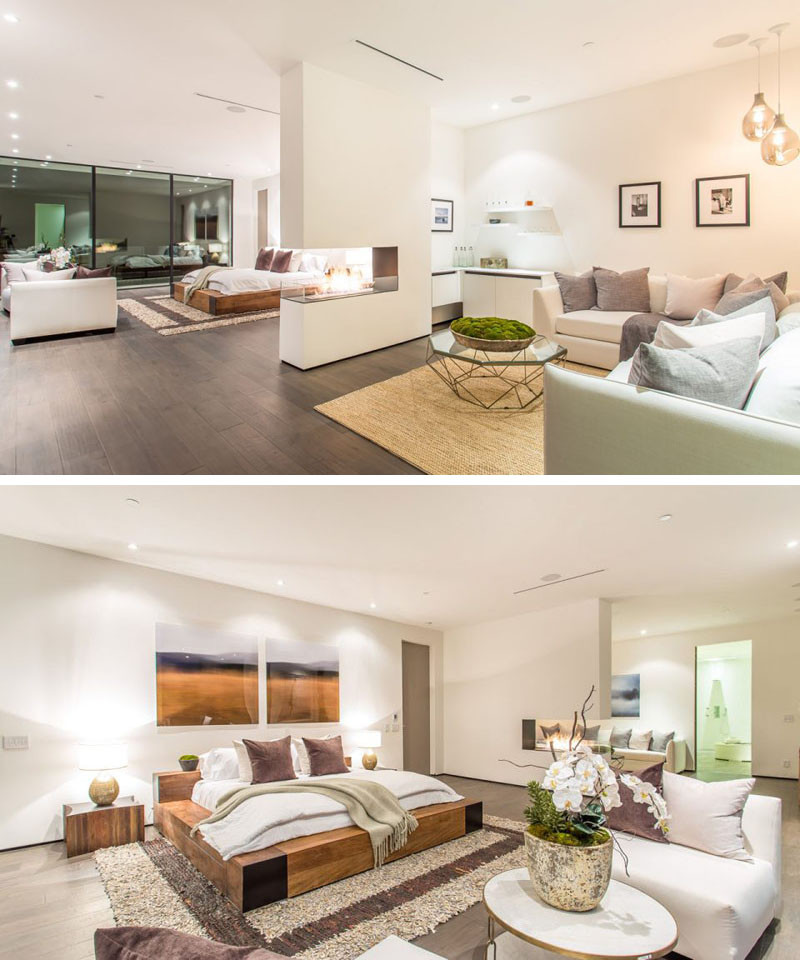 ---
Walls of glass provide the bed with an uninterrupted view of the sparkling city lights.
---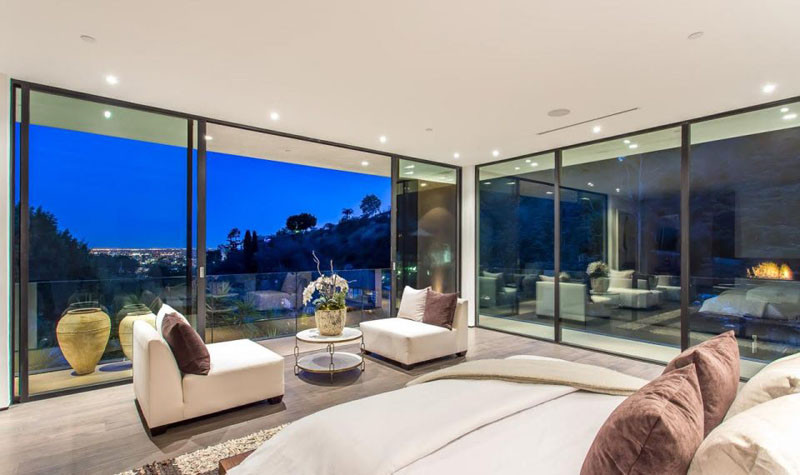 ---
And if you want to get some fresh air, the master suite also has a balcony.
---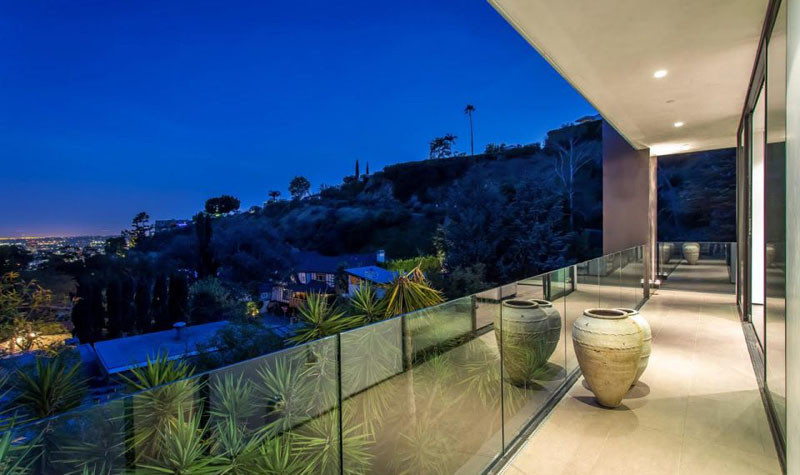 ---
The master bathroom has a floor to ceiling glass partition for the shower, and the bathtub has been raised on a platform surrounded by hidden lighting.
---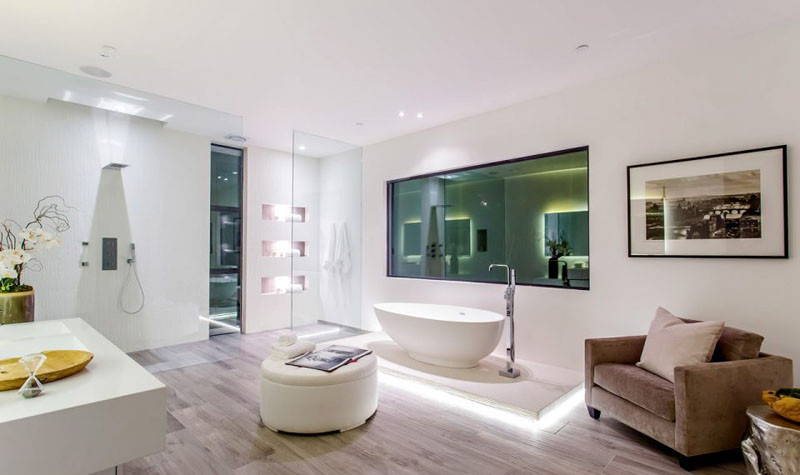 ---
The walk-in closet has plenty of wood cabinetry and shelves, as well as a central island for storing your accessories.
---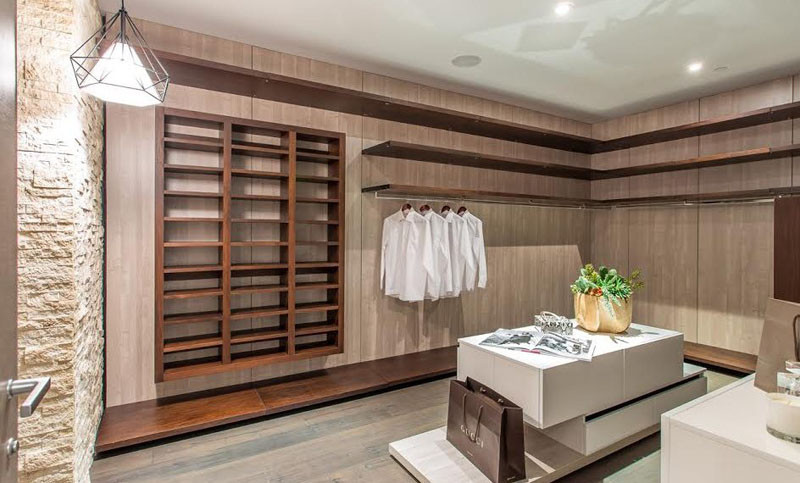 ---
The home is currently for sale, and you can view the full listing – here.
---