Copenhagen design house New Works, have launched their latest collection at DesignJunction in Milan, and included in the collection is the Bowl Table Lamp, designed by Knut Bendik Humlevik.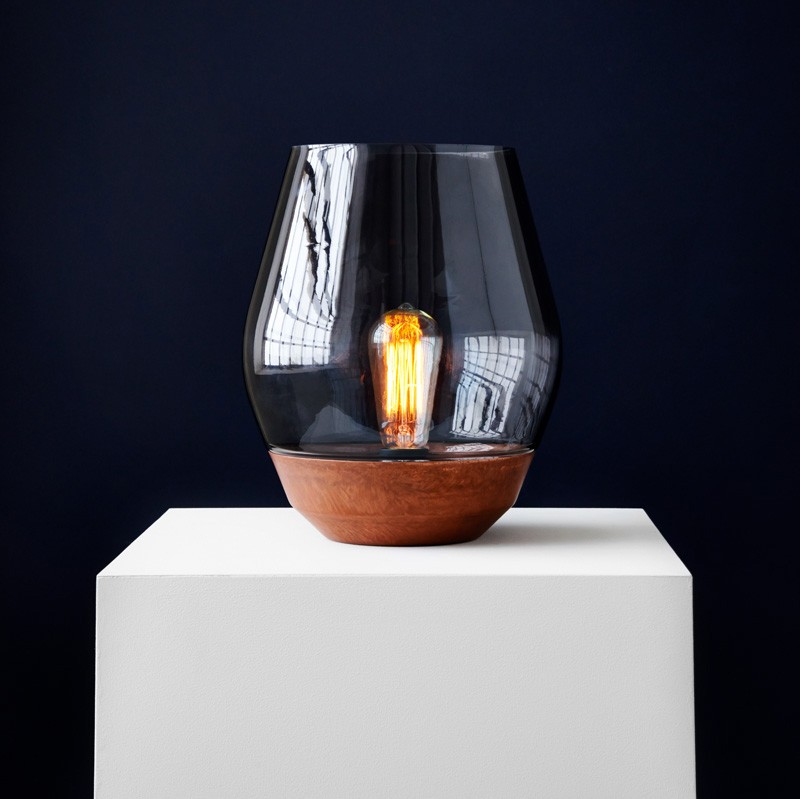 New Work's description
Almost like a fire in a small valley, the toned glass surrounds the light bulb with a smoky aura. This gives any space a calm and comfortable light.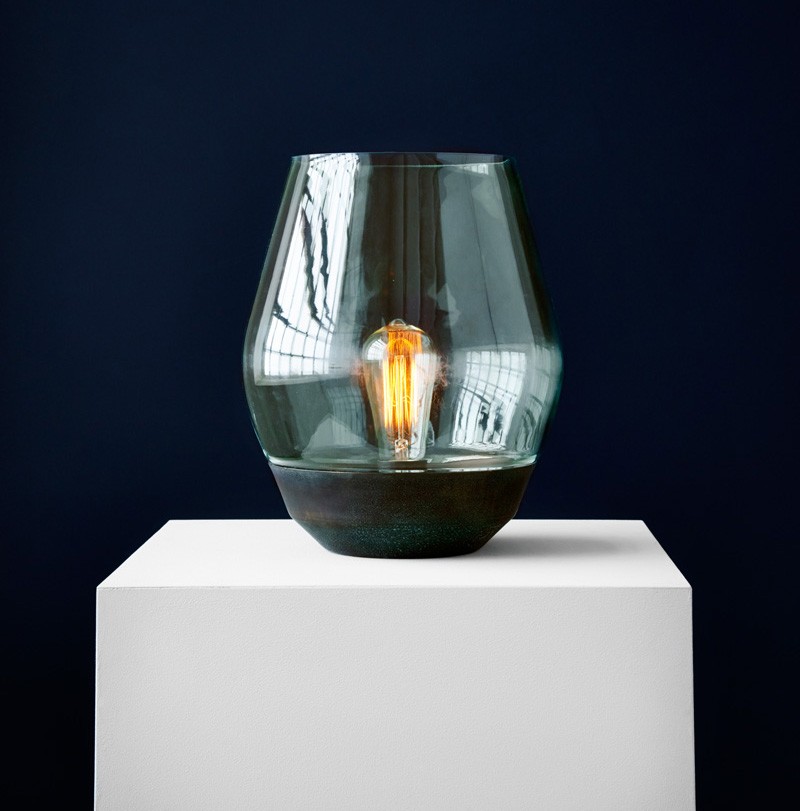 The two contrasting materials of glass and copper draw lines back to old lanterns, which inspired this modern version. Bowl Table Lamp comes in two variations with copper base and glass shade.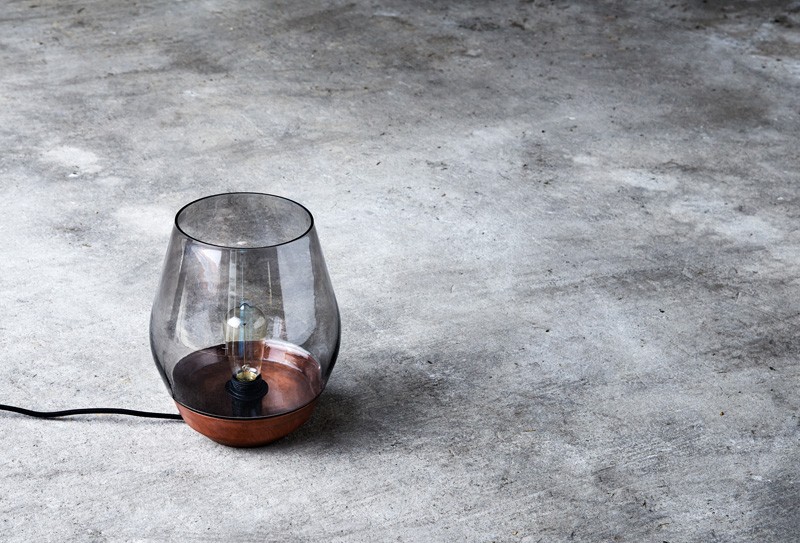 Design: Knut Bendik Humlevik | New Works